In This Post, We'll Talk About Affiliate Marketing
You may have heard the term affiliate marketing many times. Now you may want to know what it is, how to get started, how people make money from here, and how you can make money.
Okay, there's good news for you. In this article, I have explained exactly what it takes to start an affiliate marketing business and how to start for free as a beginner.
Plus I'll give you some real life examples from which you can track your affiliate marketing journey a little faster. And I will give some guide to start this affiliate marketing.
But before I get started, I want to tell you a few things you need to know. Many people think that affiliate marketing is a quick success. But in most cases it is not. It takes some time and some offers to get started, just as affiliate marketing requires a little time, a little effort and a lot more to learn. And above all, if you want to start a business, you have to have patience and consistency to view some sweet money in your account.
What Is Affiliate Marketing?
Simply put, affiliate marketing is the promotion of someone else's product or service online and in return you will get some commission if there is any successful sales.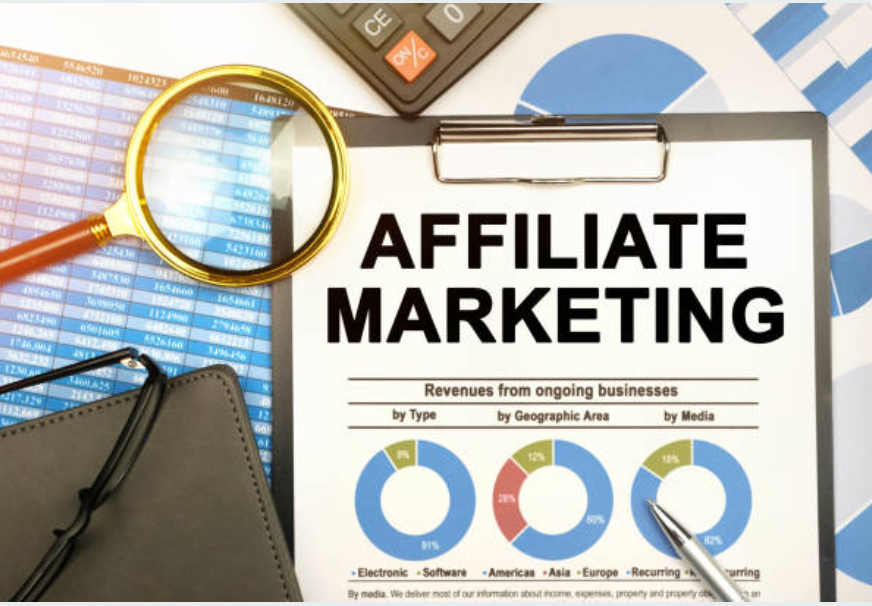 You will see that most of the companies that have an online presence, even big companies like Amazon, Flipkart, e-bay all have a thing called an affiliate program through which you can promote their products and earn money as a percentage from there.
The best part about affiliate marketing is that you need to focus on one thing: promotion. Everything else is done for you. You don't have to deal with customer support, sales, refunds, or anything. Your job is to refer the product to the customers.
And to be honest, there is no limit to making money here. The more hard work you do, the more money you can save. The potential to make money here is unlimited.
While some affiliate per month is nothing but 5 figure income, there are also some affiliates who make up to 6 figures per month.
Crazy right?
But the craziest issue is that it is not impossible to earn this level of income if you can put that amount of labor behind this work. The more calculator hard work you can do, the more you can earn.
How to Be An Affiliate Marketer?
Now you know what it is all about. Now let's talk about the steps to follow to become an affiliate marketer. In this article, I will discuss four main things you need to do to become an affiliate marketer.
First, you need to select a niche that you are interested in or that you consider yourself an expert on. Because affiliate marketing is about getting your customers to trust you, selling your product. Only when you have a deep knowledge of a subject can you explain it to others and make it easy to convene.
Secondly, to review products related to your niche. You can do this on YouTube channels, on any blog, or through any social media platforms. Let's suppose my niche is Food. Now I want to know the "best filter coffee powder in India". I go to the chrome browser and search that term. I will found like this in the picture. This site is reviewing the coffee powder and put the affiliate link at the bottom.
The Third thing is to get customers and collect their emails. Because when you collect their emails, you can show your content to them again. One of the great benefits of digital marketing is that you can retarget your customers and bring them back to your content.
This is a good option to do Webnier in 2021. From which you can generate a good amount of sales in a very short time. And at the same time, anyone can list your email and show new content to your customers. Google Hangout is a free platform to host your first webinar
Finally, when you can make money from your affiliate marketing you can use paid ads to increase your customer base.
The Best place to learn how to start with it is Commission Academy.
How Does Affiliate Marketing Work?
Affiliate marketing is a simple thing. Here are two to three things that affiliate marketers can do.
First of all, your job is to choose a company that has the product of your NICHE and has its own affiliate program.
And secondly, your job is to join the company's affiliate program. There are some very easy steps to join – first you need to sign up with your email ID, place name, etc.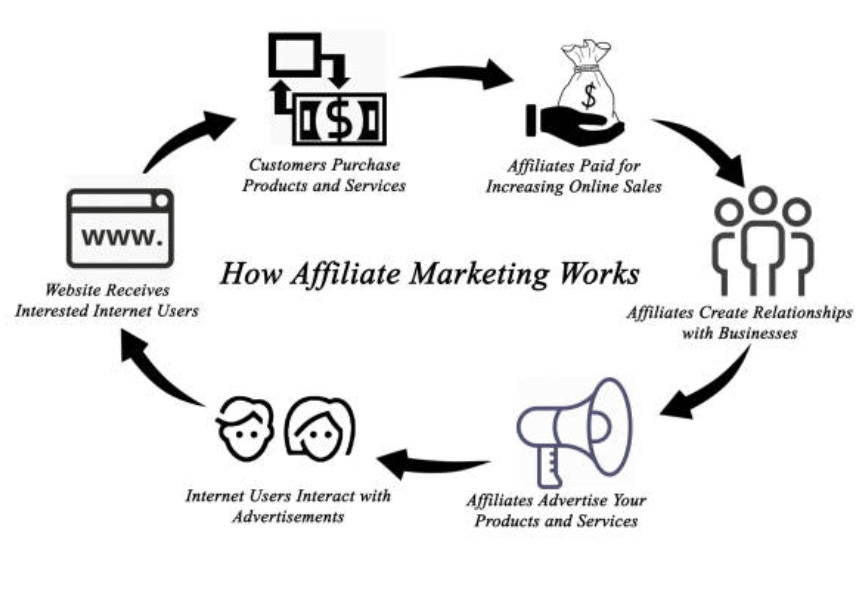 The last and foremost task after signing up is to generate your special link which we know as an affiliate link. It is basically a link that contains your unique ID.
Here in this picture you can see a strip which I capture from my amazon.com Account. After making an account on amazon associate you see exactly same strip on your amazon account. Here you make your unique Affiliate Link.
The reason for giving the special link is that you can track this link. You get a commission whenever someone clicks on your share link and goes to the original product page and buys it.
One of the advantages of it is that you can track any link. Suppose a user clicks on your link(Affiliate Link) and redirected to the product page, but he does not immediately purchase. In this case, most companies use "affiliate cookies" to save that user.
The next time that user buys something from the same platform, you get paid. If he did not buy the referred product but bought another product, you will still get a commission.
Those affiliate cookies include expiration dates in small text files and your affiliate ID that allows the company to track it. Different companies give different times for the expiration of these cookies.
In this case, the cookies expiration date for Amazon is one day. If you refer a user to Amazon with an affiliate link and he doesn't buy the product right away, you'll get a commission even if another product leads from Amazon within a day.
How Much Money can you make with Affiliate Marketing?
Honestly, there is no limit to making money here. Some affiliates earn up to ten thousand dollars a month only through affiliate marketing. How much income you can make depends on how much you can afford. The more hard work you can do, the more income you can make.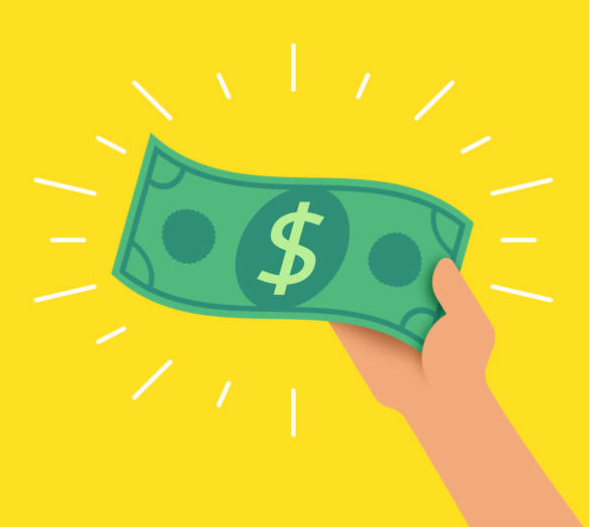 There are many ways to do affiliate marketing. If you want to do affiliate marketing through search engine optimization then your income is literally up like a snowball.
You can start affiliate marketing very easily but you need to know the right method to keep it going for a long time. And for this, I will recommend you to join the Commission Academy.
But the biggest problem is that most people lose patience with affiliate marketing because they don't see results for the first few months. I have said before that you have to have the patience to start a business. If you can do something with a certain goal with dedication, then you will surely reach that goal.
Although it looks very tempting to see the picture, we may not know the hard work or patience behind it. But one thing is clear from looking at this picture that you too can earn so much if you know the right method.
Right Methods of Doing Affiliate Marketing
When I first started affiliate marketing many years ago, I didn't know where to start. In fact, I did not know the step-by-step method. But now it has become much easier. Because I learned the thing through proper training.
Now that the affiliate marketing thing has become much more common, you don't have to go through all these hassles. Instead, you can join any affiliate training program like Commission Academy.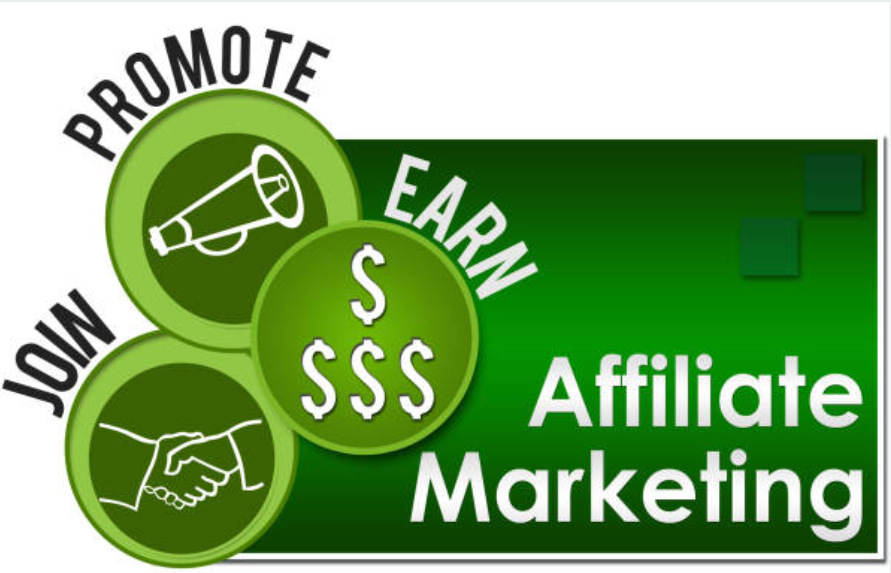 Commission Academy will give you everything you need to start affiliate marketing through step-by-step training. You will even get tools, community support, and 1-on-1 mentorship.
The best part is that you can join Commission Academy for free.
Along with this, you can check Wealthy Affiliate, which is the largest affiliate marketing platform in the world. And here too you can start for free from the beginning and this is what I highly recommend.
In fact, Wealthy Affiliate offers two types of membership, Starter (which is Free) and Premium.
At first, I went to a lot of affiliate programs and when I went to join the affiliate program training I was going for payment details but in the case of wealthy affiliates, the matter is completely transparent as there is no need to give any payment details to register here except an email address.
This means you don't have to pay any hidden charges for taking free training here.
Then if you think this platform seems genuine (hopefully it will) then you can upgrade to Premium. That will give you access to everything that the platform offers. After that, there is no upsell.
Premium membership costs $19 in the first month and $49 in the following months. You can even bring this cost up to 30 per month if you pay an advance for one year.(for $359)
This free program includes 10 genuine trainings on the steps you should follow to start affiliate marketing. There are also many video trainings that will help you become a pro from Newbie.
FAQ for Affiliate Marketers
Is I can Do affiliate Marketing as a passive Income?
It totally depends on you how much leverage you want to take. If you are satisfied with a little bit then affiliate marketing can make you a side income even though it has no income limit.
Can I start Affiliate Marketing without any website?
Of course, you can start affiliate marketing without any website but I would not recommend it at all. Because the website is an individuality of yours. No affiliate program will want their product to be promoted by a stranger. Website is like your own company. You are the boss of it.
How Long Does It Take To Be a Successful Affiliate Marketer?
With affiliate marketing, you can earn money instantly but in reality, if you are a new affiliate marketer then it will take three to four months to get your first commission after setting up everything properly and starting affiliate marketing.
Can I start affiliate marketing with No money?
Yes, you can start affiliate marketing without any money investment. The best platforms are Commission Academy and Wealthy Affiliates. They will let you use their tools and training in the Starter Membership Plan to help you start a successful initial affiliate marketing.
Is Affiliate Marketing Still Profitable in 2021?
Honestly, everyone is shifting online in this pandemic situation and this is the best time to start affiliate marketing. There are plenty of Hungry Buyers who just need to be shown the right path. And you can be a traveler on this path.
Note: All images credit to pixabay.com