In this article, we have featured B2B Referral Statistics [Year]. What about B2B referral programs? Is referral marketing as effective as B2C referral programs? B2B companies, on the other hand, function in a different manner. Businesses typically interact with a variety of stakeholders before making a purchasing decision on a B2B product. According to our 61 B2B referral marketing data, this topic is well-illuminated.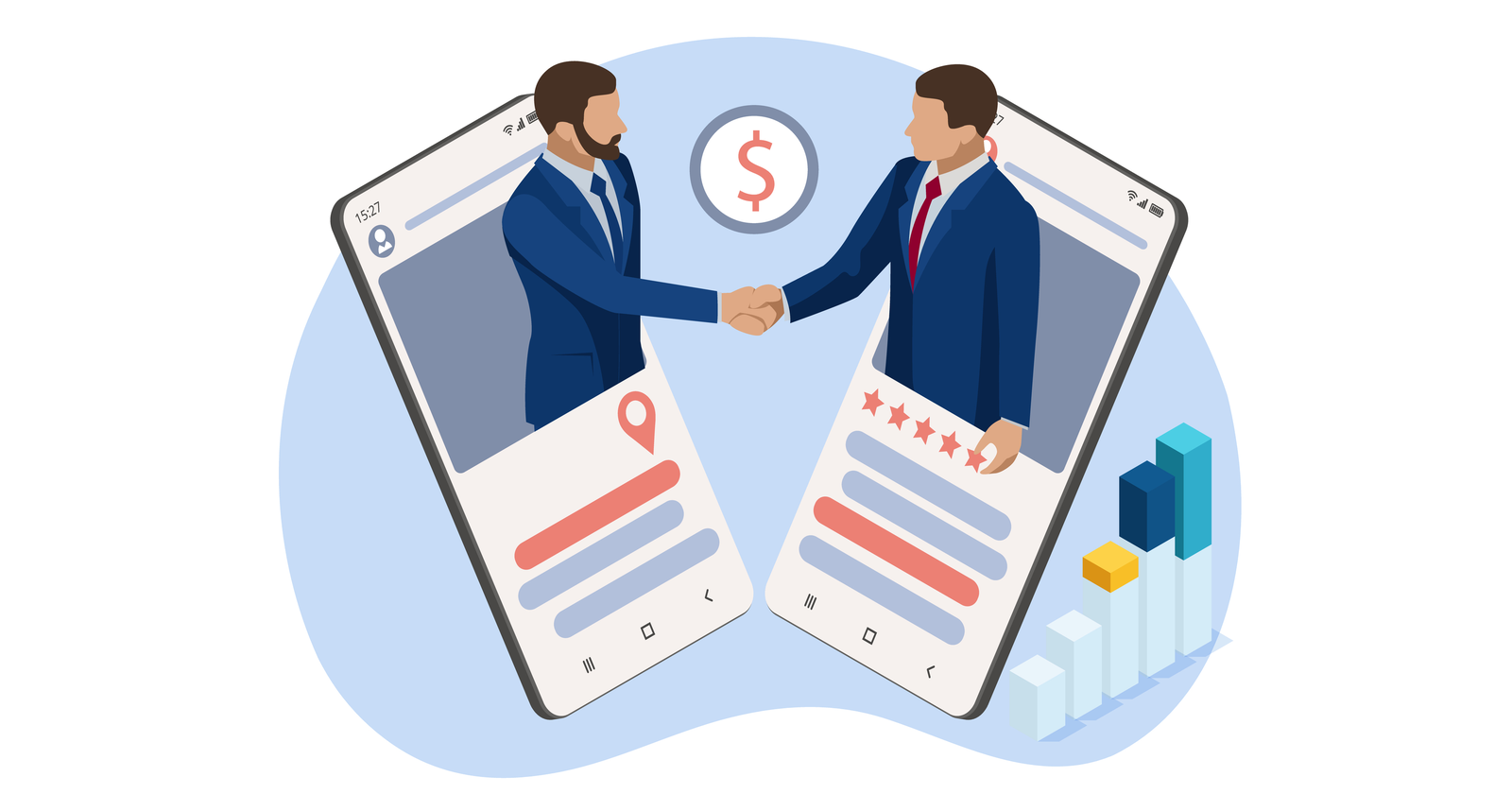 In this section, you'll find a summary of the B2B Referral Statistics 
After making a purchase, 83% of customers are willing to recommend a firm.
78% of B2B recommendations result in potential customers for the company.
Only three out of every ten B2B companies have a formally recognized referral business model.
65% of new company opportunities are generated via word-of-mouth.
Influence of Millennials on Business-to-Business Referrals
For B2B companies, social media is an excellent way to connect with millennials and keep them as consumers.
For a B2B referral firm, maintaining a positive online reputation is critical because 80% of millennials do not purchase a product or service before reading online reviews.
28% of millennials won't buy a product or service unless other millennials endorse it.
The power of B2B referral marketing
In B2B referral marketing, we formalize and simplify the recommendation process, harnessing the power of word-of-mouth. Using referral programs is a simple and rewarding way for businesses to spread the word about your goods and services to their peers. It's easier and more likely that referred leads will become customers since they lay their trust in their peers; therefore, they are the most beneficial in terms of lead nurturing and sales conversion.
More than six out of ten marketers say that generating adequate traffic and leads is their biggest difficulty. Hubspot
In comparison to non-nourished leads, nurtured leads make a 47% higher purchase. Conversion Rate Optimization (CRO)
Leads that have already been fostered by their peers might be found through referrals.
B2B decision-makers rely on personal recommendations for 84% of all purchases. Influitive
A purchase is four times more likely to be made as a result of a referral.
The lifetime value of a customer referred by a current customer is 16% higher.
B2B companies with referral programs had a greater increase in revenues than their non-referral counterparts (86% vs. 75% in the last two years). Influitive
A company's sales and marketing teams are better off asking for recommendations than of making cold calls.
In order for 63% of customers to trust something, they need to hear it three to five times. According to this study, B2B customers trust peer recommendations more than direct claims from companies seeking to sell them items and services. Conversion Rate Optimization (CRO)
Only 24% of outbound sales emails are ever opened, and it takes 18 or more phone calls to connect with a prospect currently, according to the study. The Harvard Business Journal
There is a 98% failure rate for cold calls, which is why they are so ineffective. It's time to broaden your marketing efforts by utilizing the recommendations of your current clients rather than relying just upon yourself. Conversion Rate Optimization (CRO)
B2B purchasers use "third-party" sources (61%), rather than a company's sales team, before making a purchase. Sources of information include business partners, social media, and chats with peers who have used the product or service. "feedback from a business partner;" Avanade
More than eight in 10 (89%) of B2B buyers rely on these "third-party" sources to influence their purchasing decisions. Avanade
The following are some general B2B Referral Statistics.
Referral marketing is widely considered to be the most effective kind of advertising. To put it another way, a product or a brand's popularity is directly linked to the experiences of consumers who have first-hand knowledge of it. Word-of-mouth has been a powerful marketing tool for businesses for a long time, particularly when it comes to attracting new consumers and developing brand loyalty. We'll also provide you with some general referral marketing statistics in this area, which show just how effective referral marketing can be for brands.
Brands come up in roughly 2.4 billion discussions a day in the United States. (Miller)
Consumers trust recommendations from friends and family 2–10 times more than they trust commercials. Consulting firm based in Boston
69% of customers who had a favorable experience with a business would suggest it to others. In 2020, (Grooves)
Referrals have a 30% greater conversion rate than leads produced through other methods. (Ross)
Referral leads also have a 16% advantage over the competition in terms of lifetime value. (Ross)
Customers who have been referred to your business are four times more likely to recommend it to others. (Ross)
Compared to clients earned through other marketing channels, referred customers have a 37% greater retention rate. (Ross)
Customers who are happy with a product or service are more likely to recommend it to others. According to the Chino Observatory in Chua, 2021
A whopping 92% of consumers rely on recommendations or referrals from individuals they know. In 2021, (Chua, 2021)
Customers in the U.S. are introduced to brands and products through their family and friends at a rate of 49%. (Miller, n.d.) (Miller)
You'll gain an average of nine new customers for every one you keep. (Ong, a year from now)
Nearly 30% of B2B technology purchasers rely on the advice of friends and colleagues when making purchasing decisions. In 2020, (Sullivan-Hasson, 2020),
82% of B2B sales executives say that the best leads come from word-of-mouth recommendations. (Williams)
Word-of-mouth can boost marketing efforts by 54%. (Jankowski)
Customer referral programs have the potential to produce as many as 20,000 new email addresses per month. (Miller)
70% of e-commerce website referral traffic in the United States comes from mobile devices. (Sabanoglu, 2020; Droesch, 2019)