Sometimes the only thing standing between you and your dream job is a simple click. Our list of Best Job Search Sites will ease your task of job hunting and give you the right and desired job.
Job websites are like classified ads online. They have millions of jobs and other resources too. You can find a job through them by searching for thousands of different jobs.
Here are the top 10 Sites for Jobs that you must try:
1. Linkedin.com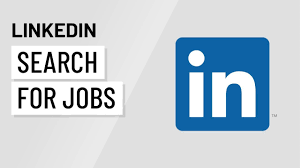 This website mainly emphasizes the people in professional occupations for professional networking. It was founded in the month of December 2002 and was launched on the World Wide Web on May 5, 2003. In 2021, Linkedin operates the world's largest professional network on the internet with more than 200 million users all over 200 countries and territories.
LinkedIn is a social website for job opportunities. It has hundreds of millions of users. Users can create their own digital resumes and connect with other people on the site. It also helps you find recruiters that are looking for people like you, so it's very useful for finding jobs.
The company's management team is comprised of seasoned executives from companies like Yahoo!, Google, Microsoft, PayPal, etc. LinkedIn.
LinkedIn also provides premium membership for the users using which the recruiters, as well as the recruits, can avail many benefits.
2. Monster.com
Monster.com is a website that specializes in providing job opportunities and related services. It was founded by Jeff Taylor on June 17, 1995. Now it is the only Internet-based career management company to be listed as a "Fortune 1000" company.
This is one of the largest employment websites around the globe. This site is operated by Monster Worldwide, Inc. Monster was primarily used to help job seekers to find a job that matches their skills. The company has employees in about 36 countries. Its headquartered in New York, US. The slogan of the site is "Your calling is calling".
Mosnter.com claims that 29 resumes are uploaded 7,900 job search queries are entered each minute in their job portal.
In 2003, Monster had more than 1 million jobs. In December 2021, there were about 13 million resumes available on Monster worldwide including those from international members.
Monster has employees around the world working together to create a variety of career solutions for people and employers every day. Candidates can even search the jobs by using various filtering options and also by entering the key terms.
All you need is to create a free account with Monster.com and enter your basic details. This website lets you save job positions and search queries. You can also sign up for email alerts when new jobs are added in the fields you care about. Other options include searching by location, company, title, but not salary or experience level.
3. Indeed.com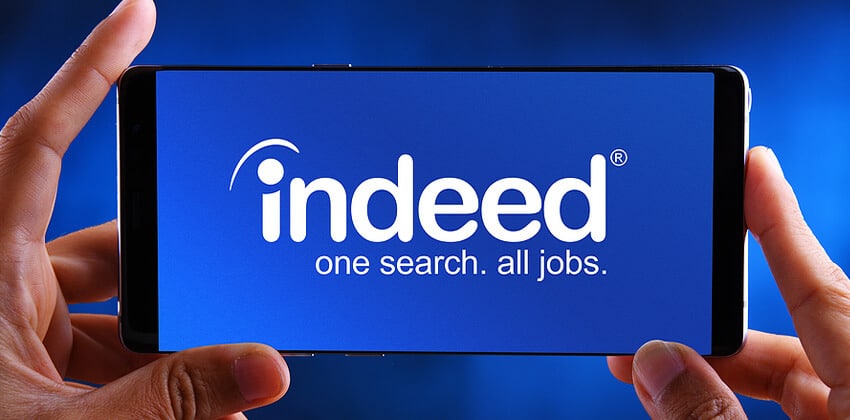 Indeed is an employment-related metasearch engine for job listings that was launched in November 2004.
It is available currently in 53 countries. The site claims that they have more than 250 million unique visitors every month from over 60 countries around the world who use Indeed.com as their source for job listings.
Services include job search, job trends, resume upload, salary search, storage and search, industry trends, website forums, and job competition index.
Indeed.com has a job listing for all types of jobs. People can search by title, industry, lifestyle, and salary range.
Indeed offers employers to list their available positions with them at no cost by claiming their free employer profile through a listing management system called BlogShare.
Indeed has a mobile app for both Android and iOS devices that can be downloaded from the respective app store. The application allows you to search and find jobs directly from your mobile device.
4. SimplyHired.com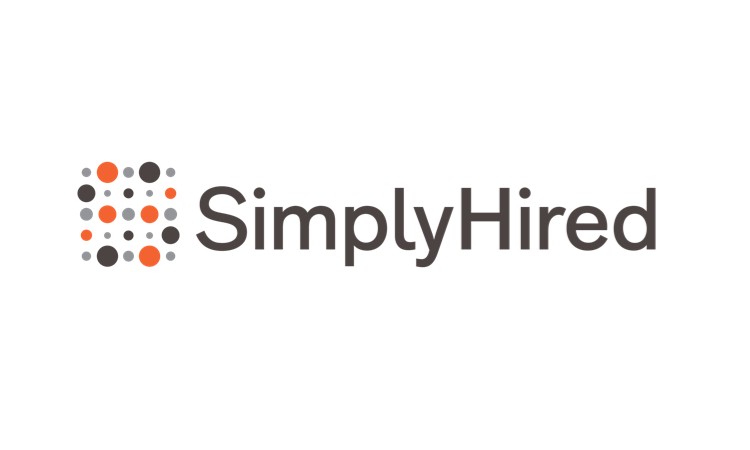 SimplyHired.com is an employment website for job listings obviously. It also has an online recruitment advertising network. It was founded in 2003 and its initial beta site was launched on March 16, 2005.
SimplyHired is a free website and app. It will give you answers to the questions you have about your job. You can find out things like what your local job market looks like and see if it's a good time to make a career change.
The job seekers search the job listings on this site by keyword and locations to find the jobs of interest. It operates its search engine in 17 countries currently.
It claims that more than 10 million unique visitors come every month looking for the employers' listings on this site through various sources like web search engines (Google), email campaigns, RSS feeds, partners' websites, etc.
5. Careerbuilder.com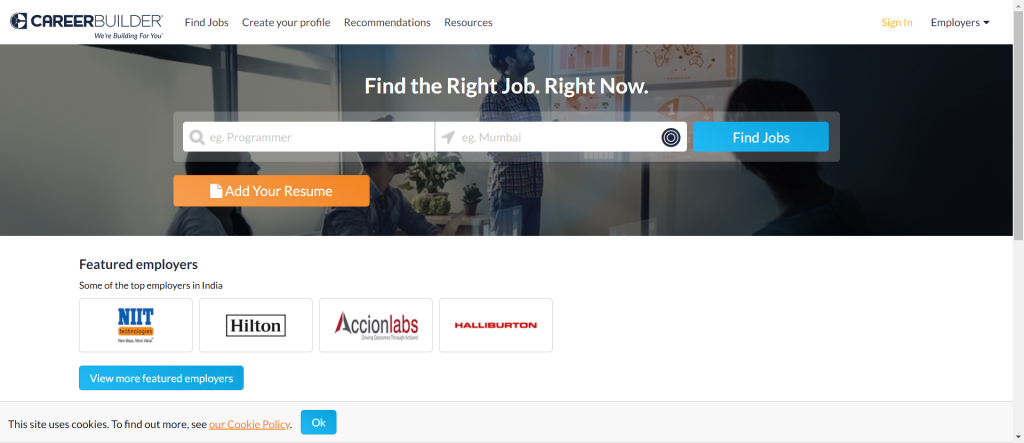 CareerBuilder.co is one of the biggest employment websites in the US. It has more than 24 million unique visitors each month. It operates sites in 21 countries outside the US. CareerBuilder owns and operates several niche job search sites including Headhunter.com, Sologig.com, MiracleWorkers.com, WorkinRetail.com, and CareerRookie.com.
Careerbuilder is a multinational online employment website. It was founded in 1996. CareerBuilder has more than 40 national editions around the world including Australia, Brazil, India, France, etc.
Job seekers can search the jobs on Careerbuilder by location, company name, and even specific job titles. You can also find global career event listings on this website.
Candidates can also apply for jobs directly through this site by completing their profile information accurately before they begin to search the job listings of interest to them.
5. FlexJobs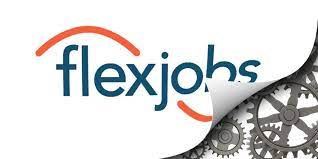 Flexjobs.com is one of the best job search sites for part-time jobs only. Here, you will find flexible work arrangements that fit around your life – without sacrificing your career or income.
Candidates can sign up with Flexjobs by creating a free profile before they start to search for jobs on this website. These profiles are usually checked every day so it's always wise to keep them updated so that all relevant opportunities can be sent to you directly through email alerts.
Once you create an account with FlexJobs, you will receive instant access to thousands of flexible, telecommuting, and freelance jobs including customer service positions, data entry jobs, medical transcriptionist jobs, paralegal positions, etc.
FlexJobs charges $14.95 for a one-month membership, $29.95 for a three-month membership, and $49.95 for a year-long membership in order to apply to listings and unlock member savings. FlexJobs uses the proceeds from its subscription model to conduct the necessary research required to vet each opportunity it adds to its database.
6. Glassdoor.com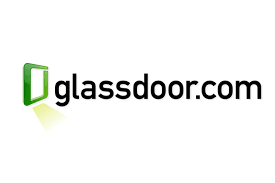 Glassdoor was created in 2008. It helps people find out about jobs and salaries. There are 1,700,000 companies on the site and 11 million job listings. People can learn about company culture and how much they pay their employees with these reviews.
Glassdoor.com is a career and a workplace society or community where anyone can find or share real-time reviews, ratings and salary details about specific jobs for specific employers for free in fact. The users are asked to share the information which they know with others and that is how you are able to access the information shared by others on this website.
Glassdoor.com is a job and recruiting website that accepts submissions from both employers and employees about salaries, company reviews, and interview experiences, etc.
Job seekers can find jobs on this site while they search the reviews of companies, salary reports, interview questions and answers, etc while they search for jobs of interest to them.
7. AngelList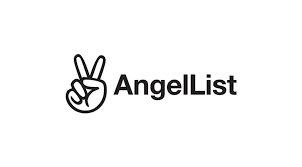 AngelList has been around since 2010. AngelList is a place where startups and small businesses can connect with investors, job seekers and talents in one central location. Startups post their requirements on the site and candidates contact them according to their expertise and availability.
AngelList helps you find work. You have to create an account before you can use it. When you are looking for work, look at the job titles, locations, and time commitments.
You might find something that is close to where you live or what kind of job you want to do.
Candidates can browse and search for positions that match their qualifications based on which they will be able to access the details of startups or companies that are hiring, etc.
According to AngelList statistics, it has more than 3 million registered users from all over the world. It makes 1 million connections (JOBS) between startup founders, early employees, angel investors, and job seekers every month via email newsletters.
8. ProBlogger Job Board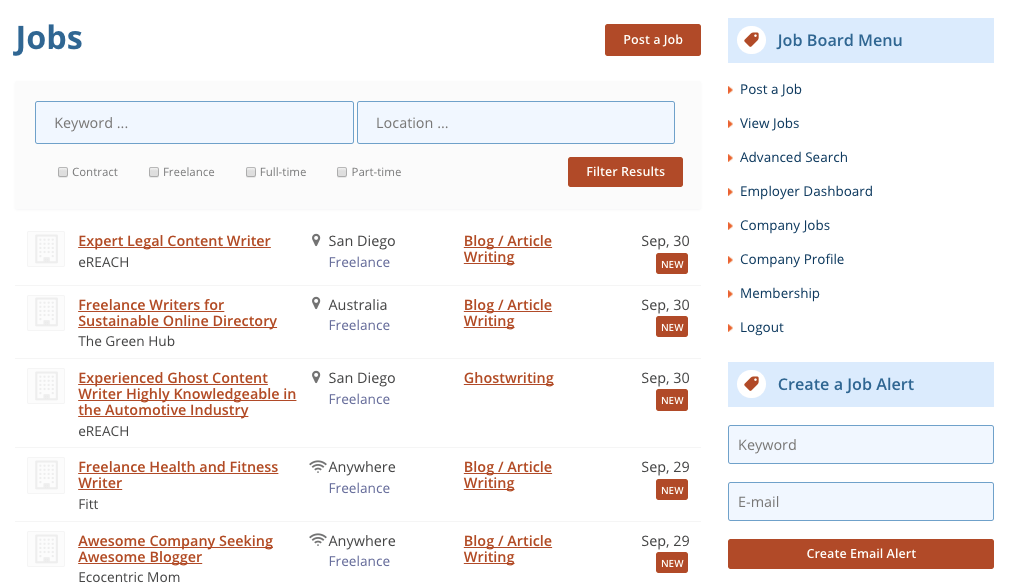 Problogger Jobs Board was created by Darren Rowse. This job board is mostly made for bloggers, writers, and online media experts. It helps customers find the best blogger for their business- through a simple ad on this site.
ProBlogger Job Board provides a list of jobs from reputable organizations or businesses related to blogging. You can browse through these posts and get information about your next job opportunity before you make the decision of applying for it or not.
You can also get advice from other contributing members regarding your current employment status if it doesn't work out favorably in your favor.
You can find the job that suits them best to your abilities and skills on this website. The jobs can help you understand if there is something better for you than what you are currently doing out there, etc.
One of the best things about this website is that it makes life easier for those who work online as ProBlogger provides them with a platform where they can sell their services and market themselves as professionals.
9. Ladders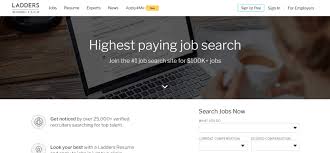 Ladders provide information on jobs and career advice to mid-senior level professionals who have already established a substantial career history.
Ladders is a US company that provides the service of online job search. This site charges both employers for their listings and job seekers. It was founded in July 2003 and has its headquarters in New york.
You can find a job through this website as it follows a very simple matching process where you need to select the kind of job you want from the list of available listings, etc.
Ladders has job listings for people who work in finance, digital marketing, human resources, and data science. You can sign up for Ladders and tell them what jobs you want. Then they will show you a list of jobs that match your choices.
Some listings are free to apply to, but others require a paid subscription to the platform.
Ladders claim that one out of every four people who have been contacted by them towards their job opportunities have been successful in getting those jobs as they went through their screening process successfully.
Through its extensive database, you will be able to achieve your goal even faster if you are looking for something specific as all your requirements will be met with just a few clicks away from you, etc.
10. Dice.com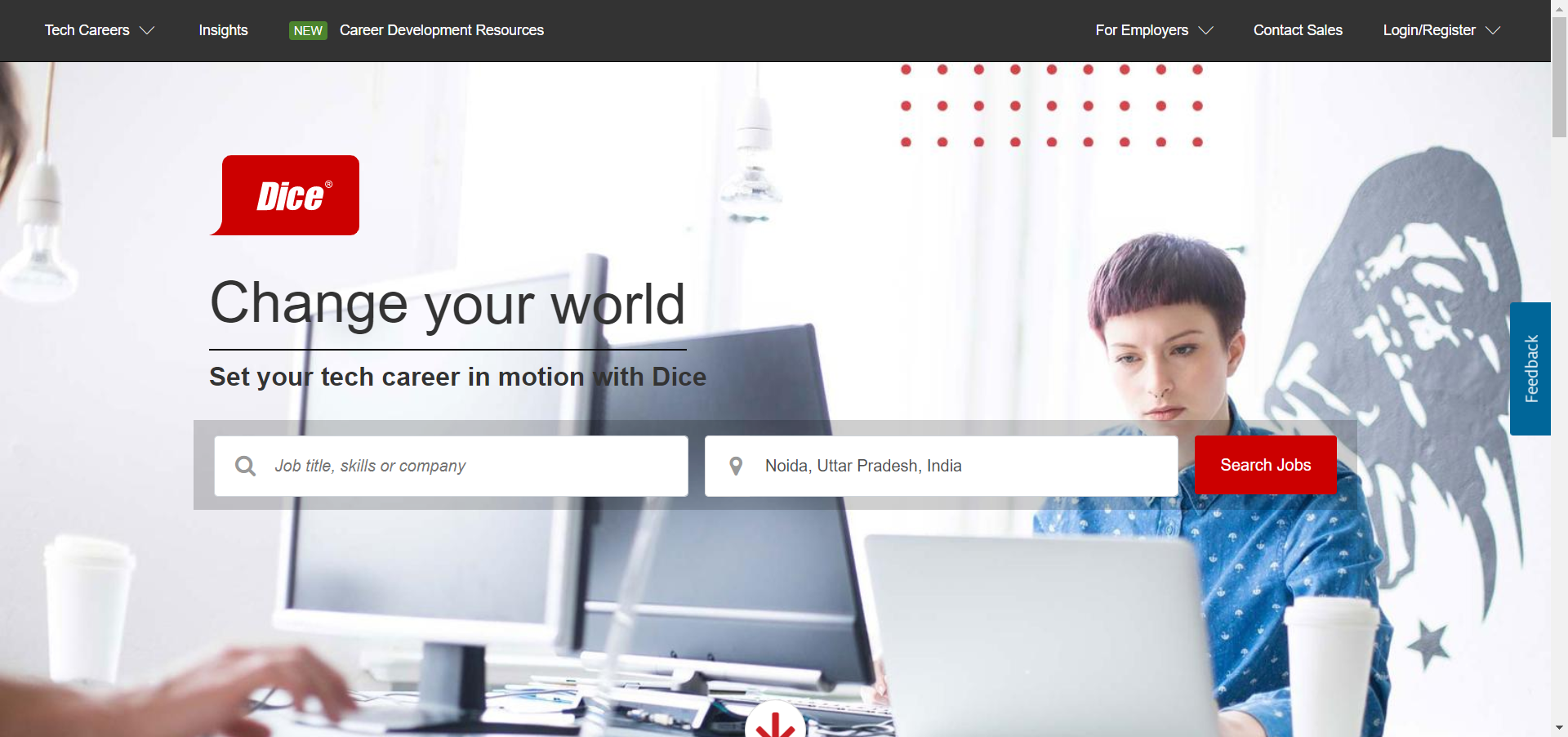 Dice is a career website that serves engineering professionals and information technology. It was founded in 1990 and today it has about 265 employees all over the world. It
Dice.com covers more than 20,000 job listings and has about 1.5 million unique visitors per month.
For job seekers, Dice offers the services of a resume database that contains thousands of resumes by engineers all over the world, career tools that help them in their jobs, etc.
Dice also has an event management service called "DiceCareers" for employers who are looking to fill up their open positions with the right kind of candidate for this job.
It is possible to find any sort of engineering or IT-related job on this website as it caters to the needs of these professionals very well. You can also get information about salaries and employment trends from here which might be useful when you trying to establish a certain position for yourself in your organization.
It provides a platform to all those people who have been laid off by their current employers and are looking for a new job opportunity as soon as possible, etc.
11. Snagajob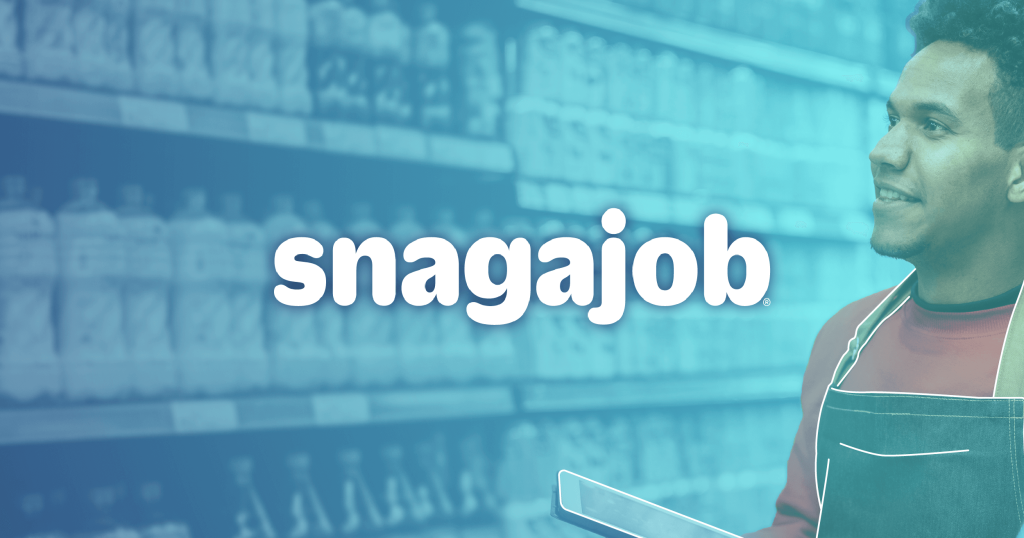 Snagajob is another great website that you can use to find the best job opportunities available now. It has been operational since 2000 and today it serves more than 18 million workers from various parts of the world. This site is based out of Fredericksburg, Virginia in the United States of America.
You can sign up on this website by providing some basic details about yourself such as your industry, location, education level, career field, etc. You will then be provided with a list of jobs that suit your needs most. You can see job listings by their pay range, days left for the application deadline, etc.
Snagajob also provides career advice to people who are looking for a new job opportunity.
More than 30,000 companies use this platform to look for potential employees with the right kind of attitude that they need for their company. These companies include names like ADP, BMW Group Financial Services NA, Enterprise Rent-A-Car Company LLC., FedEx Express, Ikea Systems BV., Kohl's Corporation, Marriott International Inc., Starbucks Corporation and others.
You can easily find jobs on this website as it caters to all kinds of professions in various fields across the world over many years now with great efficiency.
Conclusion:
Finding the perfect job can be difficult. Fortunately, there are many websites that specialize in different types of jobs and industries to help you find what you're looking for quickly and easily.
Use job sites to find your next opportunity. You never know where the next one will come from, so it's worth looking at as many channels as possible.
Job sites centralize thousands of openings in one convenient place and can introduce you to positions and companies that you otherwise may not have heard about. With a little digging into niche or specialized job site listings, you should be able to find something that fits your needs perfectly.
These sites include Dice.com, Ladders.com, Snagajob.com as well as others such as CareerBuilder or Indeed which offer a wider variety of opportunities than most general search engines like Google or Bing do on their own pages.
If you have an industry-specific requirement it's worth checking out these specialty sites before going any further with your search so that you don't miss a great opportunity because it wasn't within your initial parameters, to begin with!
You must also read: