With the ever-evolving digital landscape, businesses are relying more and more on modern tools to provide their customers with an exceptional experience. This is why finding quality website service providers has become a vital part of establishing a successful online presence.
Whether you're looking for web hosting services, ecommerce solutions, or sophisticated customer support software, navigating through online offerings may seem overwhelming.
8 Best Service Websites of 2023
1. Upwork:
One of the best websites for freelancers and corporations to find job opportunities is Upwork. Hourly work, fixed-price projects, virtual assistant services, and more are just a few of the many things it has.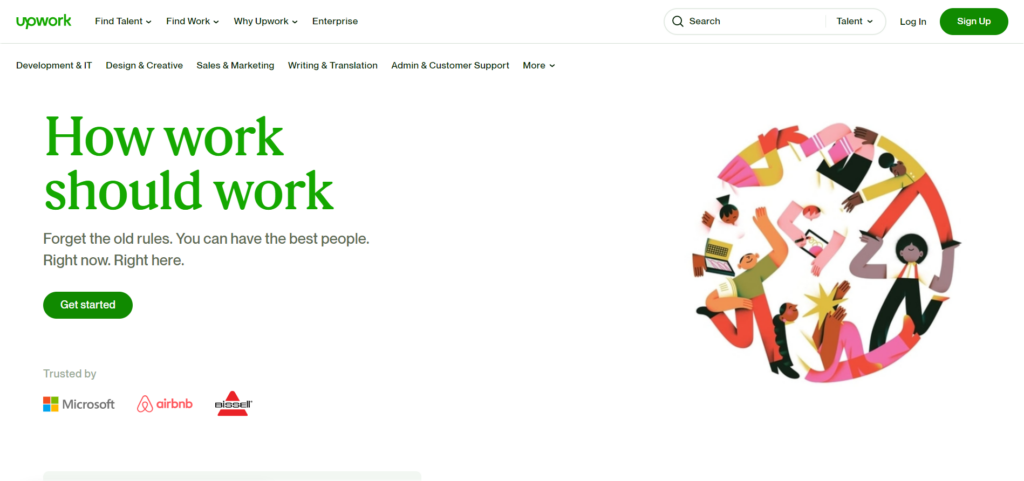 Features-
The ability to submit jobs and collect quotes from capable freelancers. To ensure that you hire the best candidate for the job, you can sort the applicants based on their experience and skills.
A sizable database of independent contractors, enables you to locate the ideal applicant for your job fast and with ease.
A method for payments that guarantees timely and secure payments, with Upwork's escrow service shielding both the client and the freelancer.
Complete reporting capabilities that let you keep tabs on the development of your project.
A variety of assistance options to help swiftly and effectively handle any disagreements between clients and freelancers.
An intuitive user interface that facilitates speedy information discovery and platform navigation.
2. Fiverr:
Fiverr is an internet market that links independent contractors with companies looking for services. It provides a range of services, including web development, marketing assistance, and logo creation.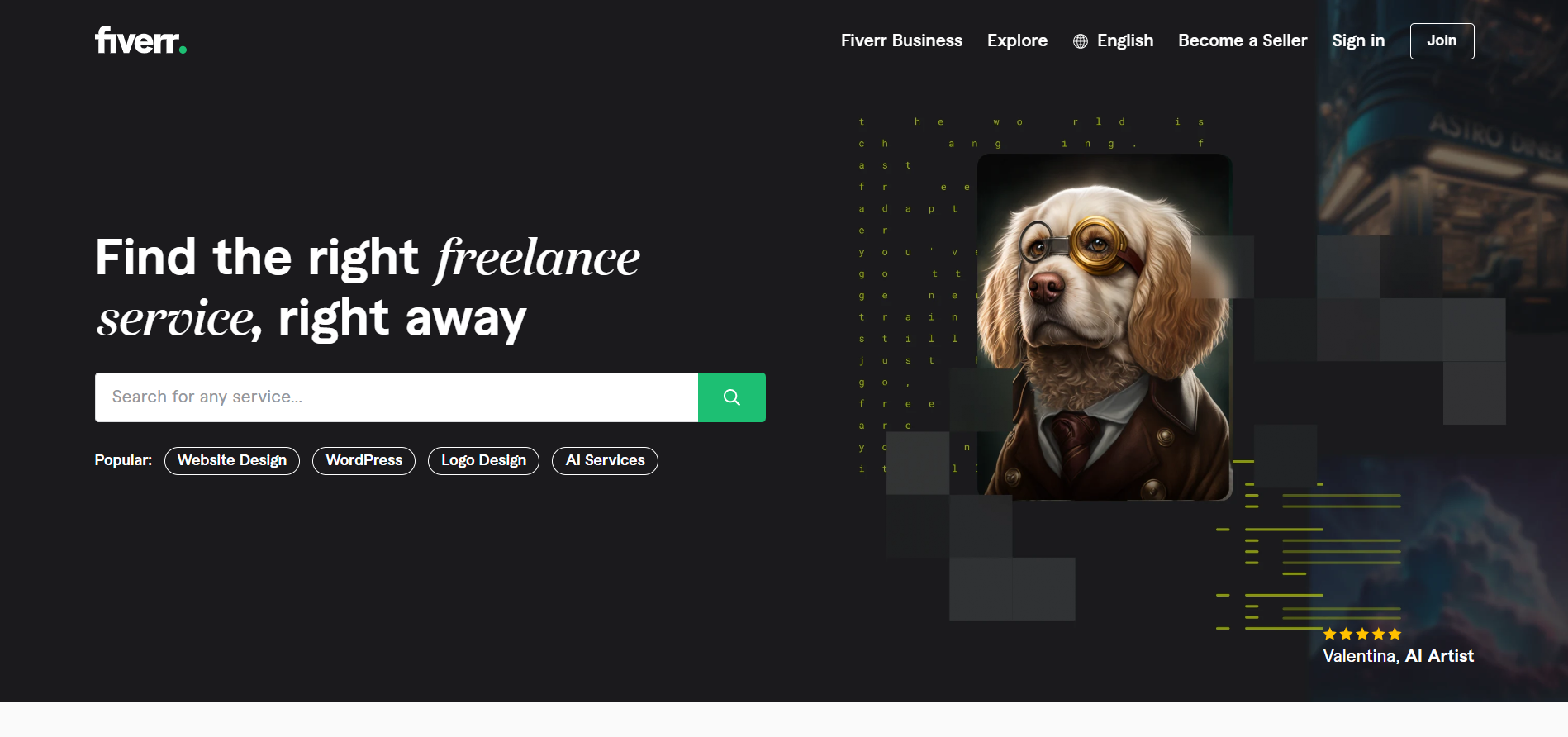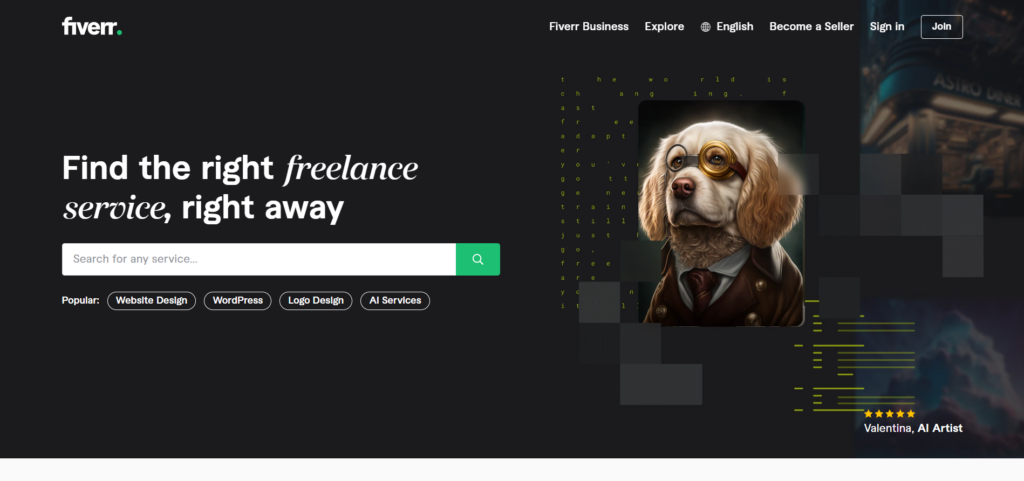 Features-
Professional Marketplace: From web design to content writing and everything in between, Fiverr boasts a sizable network of experts that offer services in practically every field you can imagine.
Reasonable Costs: The majority of services on Fiverr start at just $5. Finding the assistance you require without going over budget is now simple.
Simple Payment Process: Purchasing services from Fiverr is simple and quick thanks to their safe payment platform. Moreover, you can store your payment details to make future checkouts even quicker.
Rating System: Previous clients rate every freelancer on Fiverr, ensuring that you're dealing with someone who has a history of producing high-quality work.
Escrow Protection: Money is safely kept in escrow until the work is finished to your satisfaction, ensuring that you will receive what you paid for.
Customer support is available round-the-clock on Fiverr to help with any queries or problems you may be experiencing.
3. TaskRabbit:
TaskRabbit is a website that links consumers looking for assistance around their home or place of business with reputable service providers. About every task you can think of is covered on the website, including cleaning, moving and delivery, assembly and installation, and more.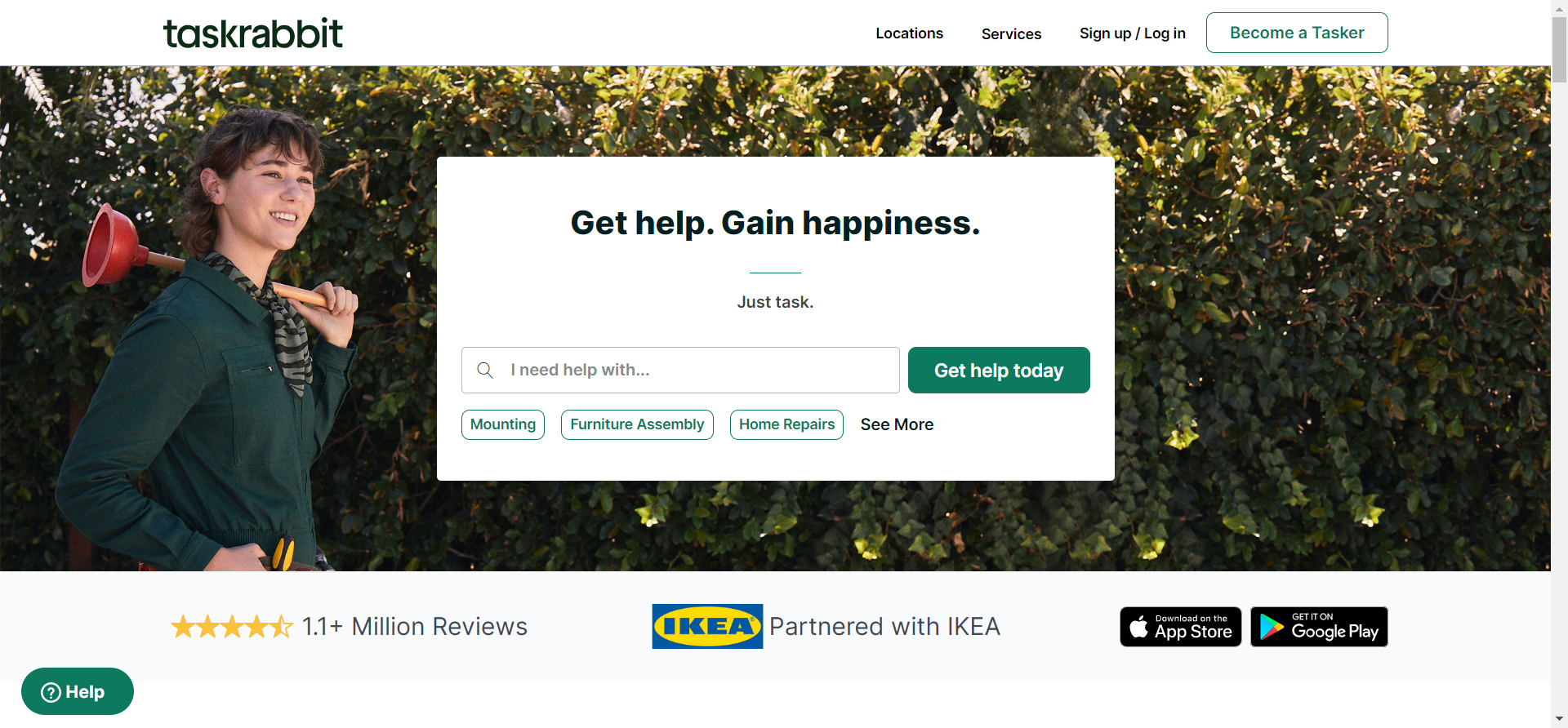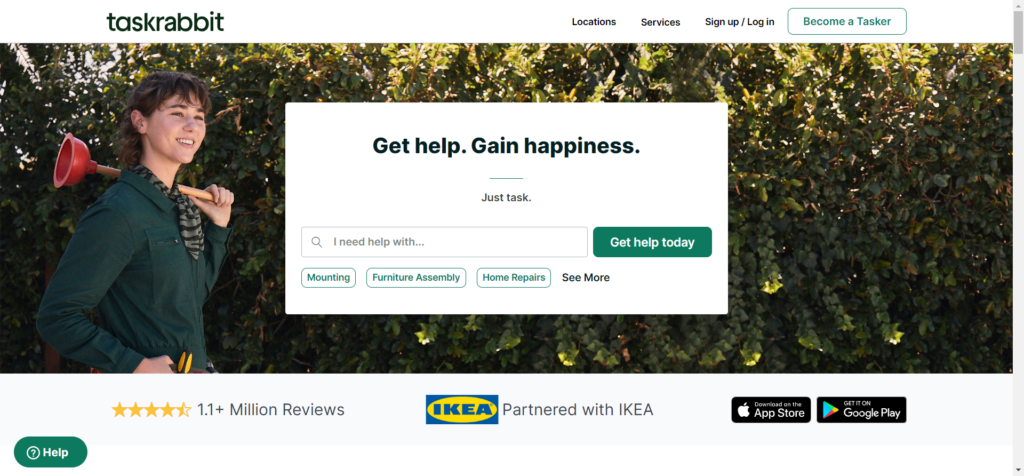 Features-
Convenience: TaskRabbit makes it simple for users to locate trustworthy assistance in their neighborhood. Clients only need to key in the task they need to be completed to receive a list of potential Taskers along with customer reviews. This makes it simpler to choose a skilled and reliable individual to carry out their job.
Flexibility: TaskRabbit customers can choose their own spending limit and availability. Users have the option of selecting the day and time they want their assignment to be finished, allowing them to fit it into their calendar
Safety: TaskRabbit places a high priority on safety. Before being approved, every Tasker must undergo a background investigation, providing consumers confidence in the people they choose to handle their work.
Insurance: TaskRabbit offers insurance to safeguard both the client and the Tasker in the event of an accident. By doing this, it is made sure that everyone is covered in the event that something goes wrong.
4. Thumbtack –
In over 1,000 categories, including home improvement, personal services, business services, event planning, etc., Thumbtack connects users with nearby experts. It's simple to look up local service providers, read client testimonials, and request cost estimates for free.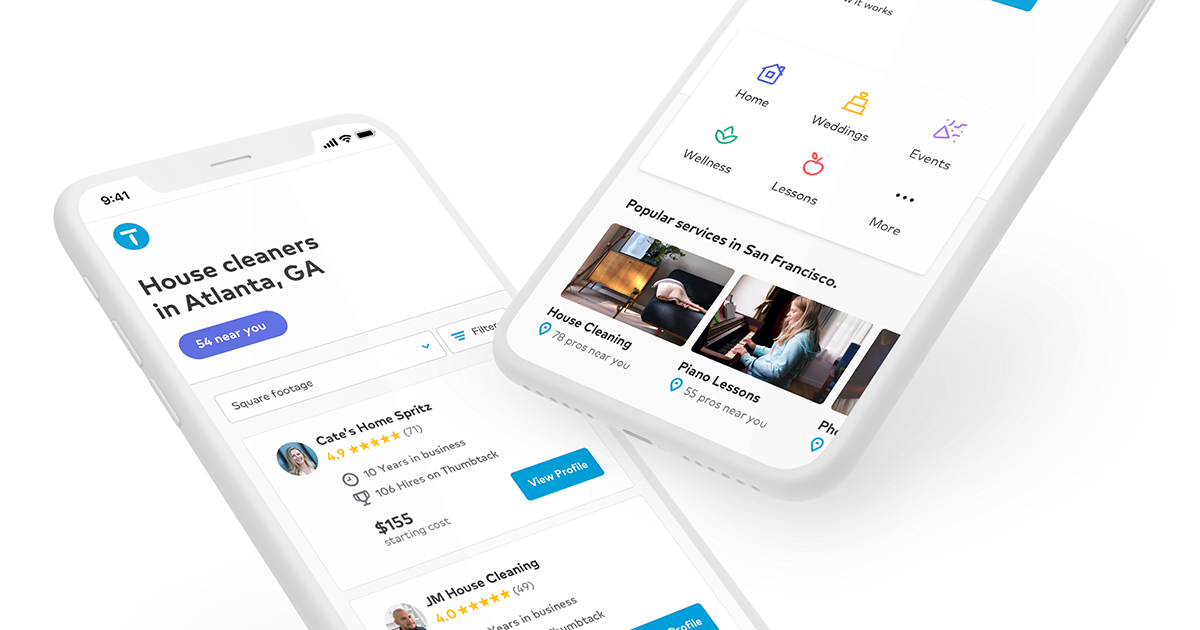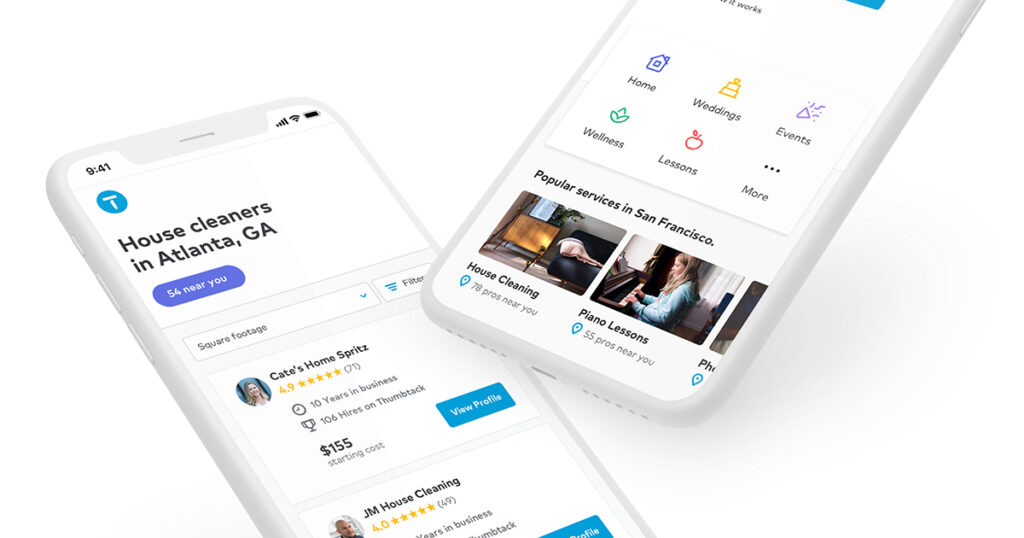 Features-
Simple Search: With the search engine on Thumbtack, you can easily find the top regional services in your area depending on your unique requirements. Your search results can be filtered by keyword, location, or service type.
Verified Professionals: Thumbtack only employs licensed and certified experts, so you can be confident that your supplier has the training and expertise required to complete the task to your satisfaction.
Secure Payment System: Thumbtack offers both clients and service providers a safe payment mechanism. Your financial information is protected by encryption technology, which is used in all payment processing.
Customer reviews: Thumbtack users can share their opinions about the service provider based on their interactions with them, assisting other users in making better-informed hiring decisions.
Pricing Estimates: Thumbtack gives customers a price estimate of the project when they look for a service provider. This makes sure that clients get an accurate idea of how much money they'll need to spend on hiring someone.
5. Glyde –
Glyde is a service marketplace that facilitates the purchase and sale of gently used electronics, including smartphones, tablets, game consoles, and more. It's a terrific method to eliminate the need for protracted interactions with strangers while saving money on tech accessories.
Features-
Competitive Prices – Glyde offers competitive prices on its products, enabling customers to save money on their purchases.
Simple Shopping – Gamers may look for the devices they want, check costs from various suppliers, and swiftly decide whether to buy or sell.
Safe Transactions – When making a purchase through the platform, buyers are protected from fraud and scams thanks to Glyde's secure payment system.
Shipping Options – Glyde provides quick and dependable delivery options that guarantee the products will arrive on schedule and in brand-new condition.
Quality Assurance – To guarantee consumer happiness with their purchase, all gadgets purchased through Glyde are put through quality assurance testing.
Helpful customer care representatives are on hand around-the-clock to address any queries or worries clients may have regarding their purchases.
6. Care.com –
Care.com is among the top websites for discovering family carers and caregiving services, including babysitters, pet sitters, senior care, housekeeping services, tutoring, and more. It's an excellent location to locate knowledgeable, seasoned specialists who are willing to assist.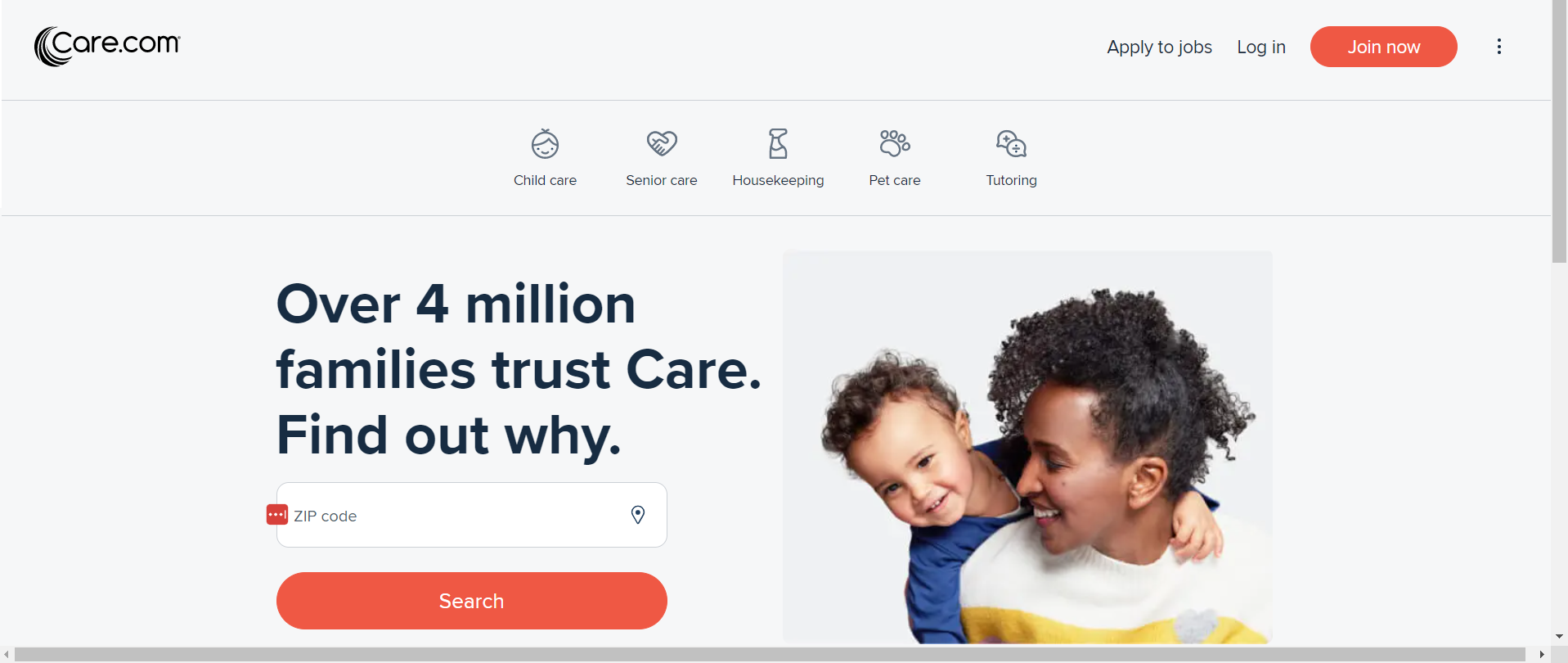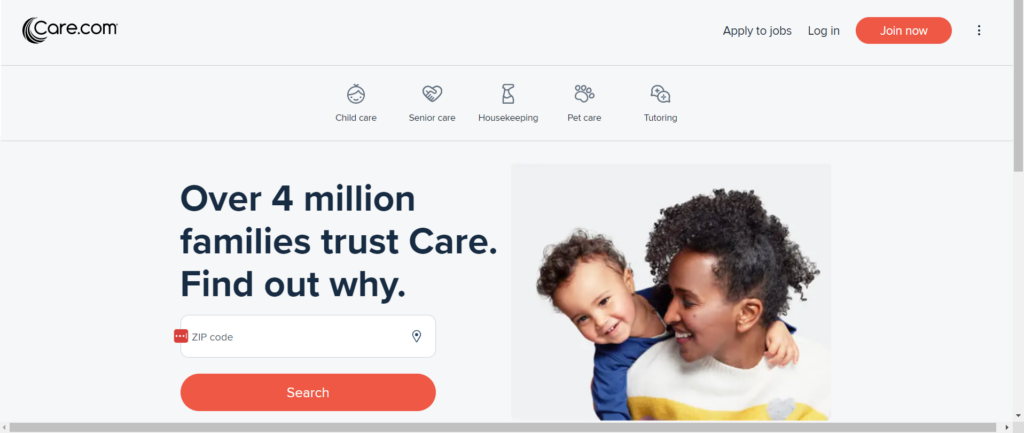 Features-
Comprehensively background check all caregivers. Care.com performs comprehensive criminal and identity checks on every caregiver before they are eligible for hire, providing families with an extra layer of trust and security when seeking care for their loved ones.
Match families with experienced caregivers. Care.com has a large network of experienced caregivers who are ready to help provide care for children, seniors, pets and more. With detailed profiles and ratings from previous customers, it's easy to find the right match for your family's needs.
Access hundreds of vetted resources for care. Care.com offers an extensive range of services, from babysitters and nannies to pet sitters, housekeepers and tutors. Whether you need short-term or long-term care, Care.com can help you find the perfect person for the job.
Receive helpful tips for finding and managing caregivers. Care.com offers valuable resources to help you find the right caregiver and provide helpful advice on how to manage them once hired. Their forums provide a great platform for you to ask questions and share experiences with other families looking for care.
Enjoy peace of mind with 24/7 customer support. Care.com provides 24/7 customer support so you can get help whenever you need it. Their team of experts is always available to answer questions and provide guidance on any issue related to care.
Utilize cost-effective membership options. Care.com offers a variety of affordable membership plans that give families access to their full range of services and resources, allowing them to get the care they need without breaking the bank.
7. Rover –
Rover is an online pet-sitting service that enables you to locate and reserve experienced dog walkers and sitters in your neighborhood. Other pet care businesses, such grooming or overnight boarding, can also have job postings.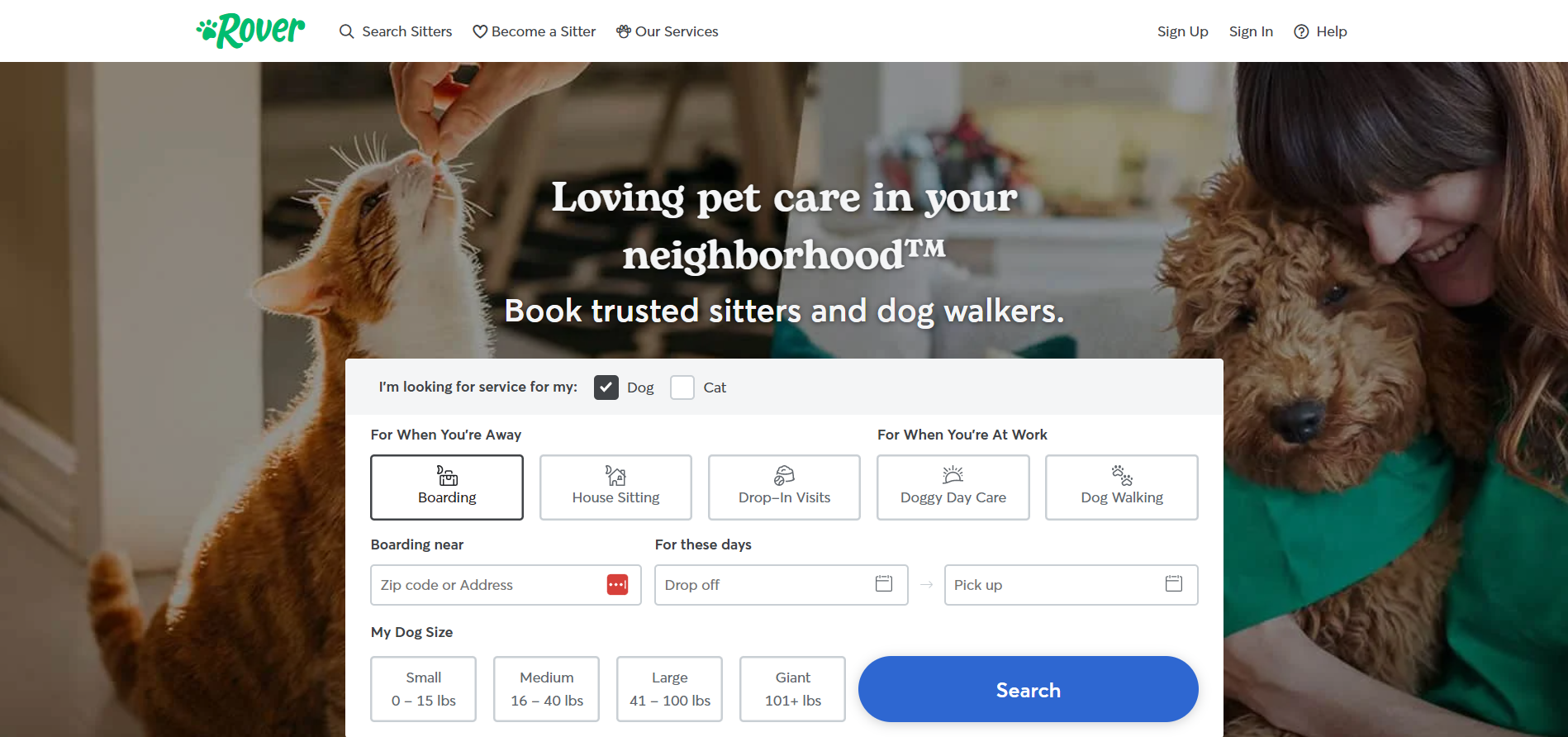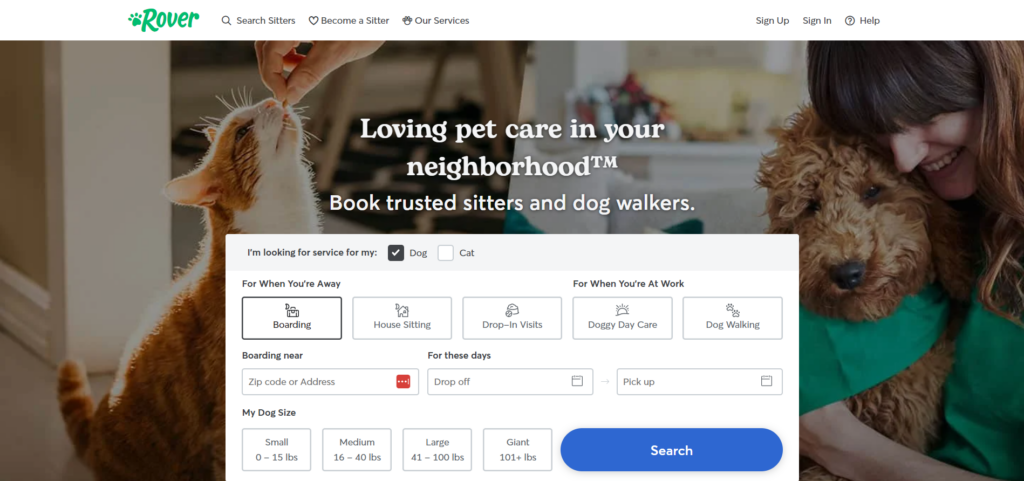 Features-
The robotic platform is equipped with advanced sensors, including live video streaming, sonar, lidar and infrared. This allows for navigation in unknown and changing environments.
It has an integrated computer with powerful processing power to control all its features and communicate with the user interface.
Rover is equipped with interactive software tools that make it easy to program and operate.
The platform comes with a variety of tools and accessories, including a grabber arm for manipulating objects.
It has an expandable platform that allows you to add new sensors and components as needed.
8. Handy –
Handy is an online platform for home services that connects clients with vetted experts for a range of jobs, including cleaning and furniture assembly. Also, the website provides plumbing, electrical, and HVAC maintenance services.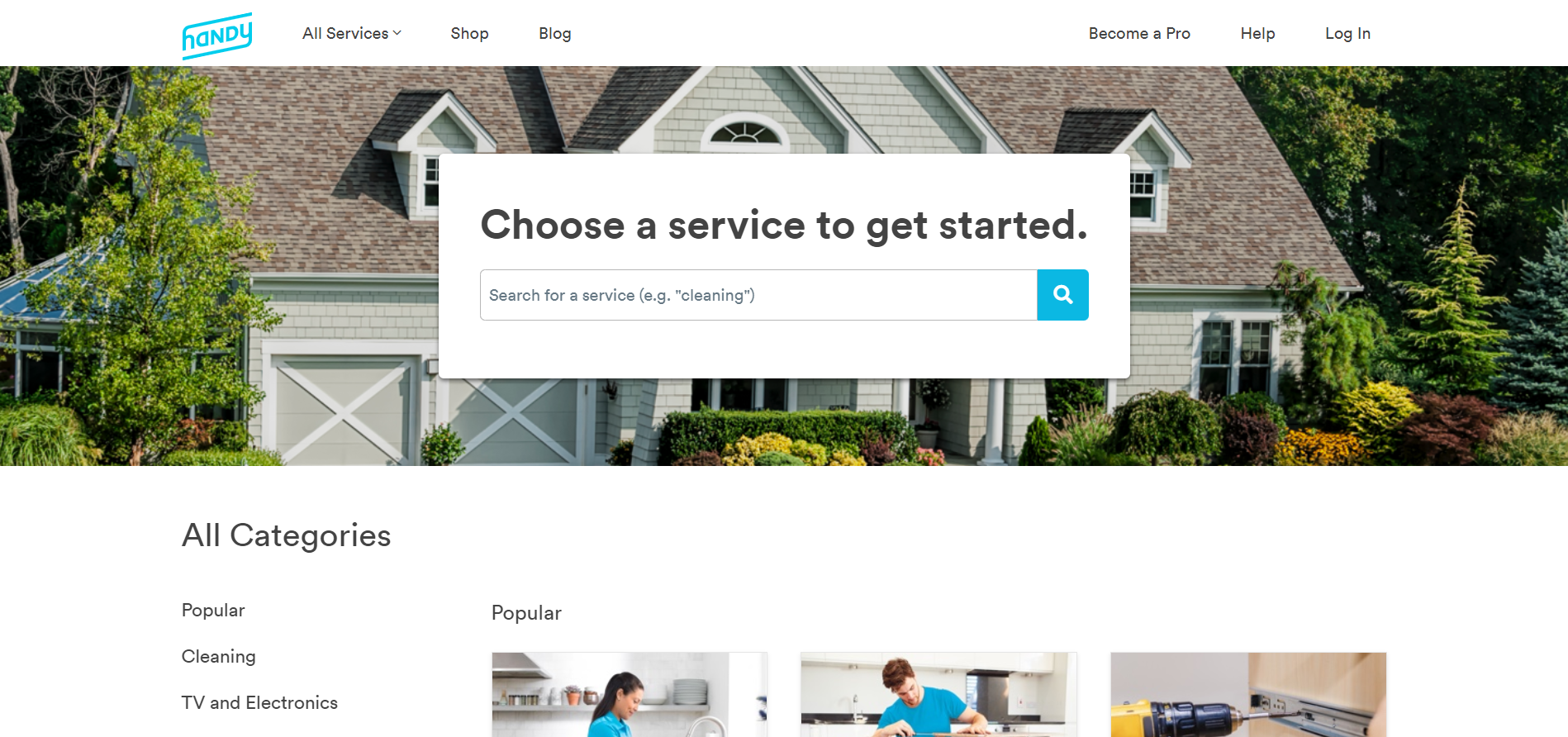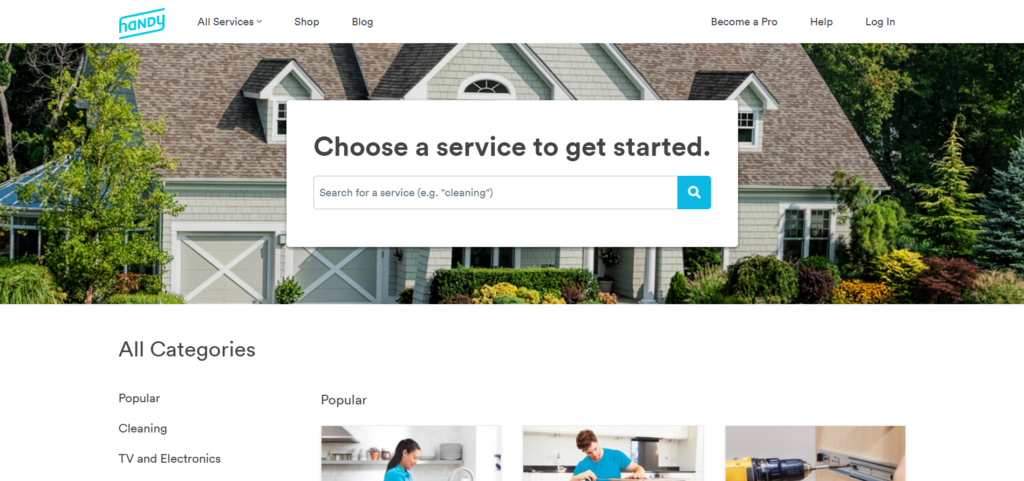 Features-
Convenience – Clients can make appointments at any time and from any location, doing away with the inconveniences of using more conventional booking procedures.
Quality Control – Handy employs a stringent provider vetting procedure to make sure that only qualified experts are permitted to provide client service.
Flexibility – Handy doesn't need a minimum booking duration or membership, so clients can change their cleaning requirements as necessary.
Safety – Customers can feel secure knowing that their demands will be met because all services come with a satisfaction guarantee and customer assistance.
Value – Handy has reasonable rates and offers deals on its services, making it a viable choice for individuals wishing to cut costs on cleaning services.
Quick Links:
Conclusion- Best Service Websites 
All in all, the growing number of websites providing services is transforming how business is conducted.
With easy access to a wide range of providers and services for users, service websites have become an invaluable asset for customers seeking quick and efficient solutions.
There's no doubt that these twenty websites listed here will be at the forefront of providing valuable services by 2023.
As technology continues to progress, it's likely that the value proposition offered by these platforms will only continue to grow exponentially.
Companies must move quickly to make sure they have up-to-date services or risk being left behind as rapidly advancing automation technologies drive this sector forward.
Organizations, both small and large, can benefit from taking advantage of the excellent customer service available on these websites today and into the future.