Are you looking for an exciting and profitable way to expand your writing career? Freelancing as a writer is one great option.
There are countless opportunities available on the web, ranging from paid content creation sites to full-time job postings.
With this blog post, we'll explore some of the best websites for freelance writers so that you can get started with building up your own writing business or finding gigs to supplement your existing work.
Read on to learn about a few of our top picks for successful freelancers and how they can help you reach higher levels of success!
Best Sites For Freelance Writers 2023: Overview
1. LinkedIn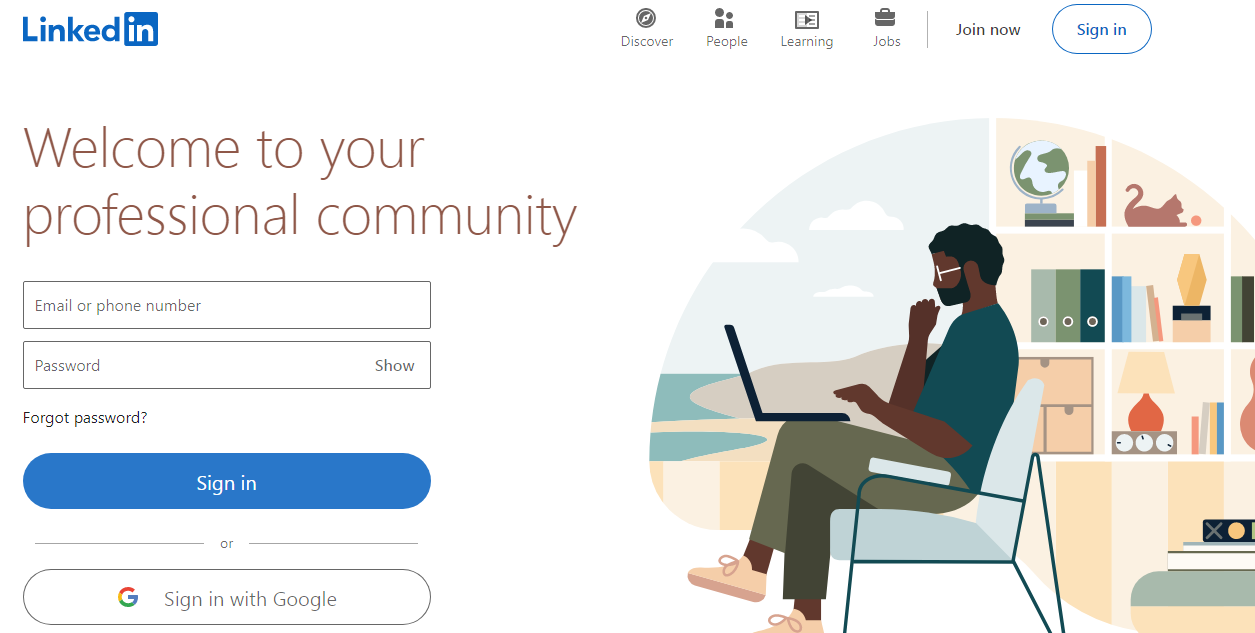 LinkedIn is one of the best sites for freelance writers to showcase their work and connect with potential clients.
It is a professional networking platform with over 600 million users that provides opportunities for freelancers to market themselves and build relationships with potential customers.
The advantages of using LinkedIn as a freelancer are numerous. Firstly, it allows you to easily create a professional profile that showcases your best work, experience, and accomplishments.
You can also join relevant LinkedIn groups where you can engage in conversations with other freelancers and industry experts, find out about new job opportunities, and network with prospective employers.
Secondly, you can use LinkedIn's powerful search tools to discover relevant contacts who might be interested in your services or products.
Finally, it's an excellent platform to spread the word about your business or services via its company page feature.
Not only does LinkedIn offer numerous benefits for freelance writers but it also has some unique features that make it stand out from other networking sites.
For instance, you can use the 'skills & endorsements' feature to highlight your expertise in various areas such as content writing or web design which makes it easier for potential clients to find you based on the skills they are looking for.
Additionally, there is a 'project' tab on your profile where you can post about any work assignments you are currently working on which gives employers an idea of what kind of services you offer in addition to displaying how successful you have been at meeting deadlines and producing quality content. 
LinkedIn is an invaluable asset for writers because of its ability to provide them with exposure and help them connect with potential customers quickly and easily.
Therefore, if you are a freelance writer then incorporating this platform into your marketing strategy will undoubtedly increase your chances of success!
2. Upwork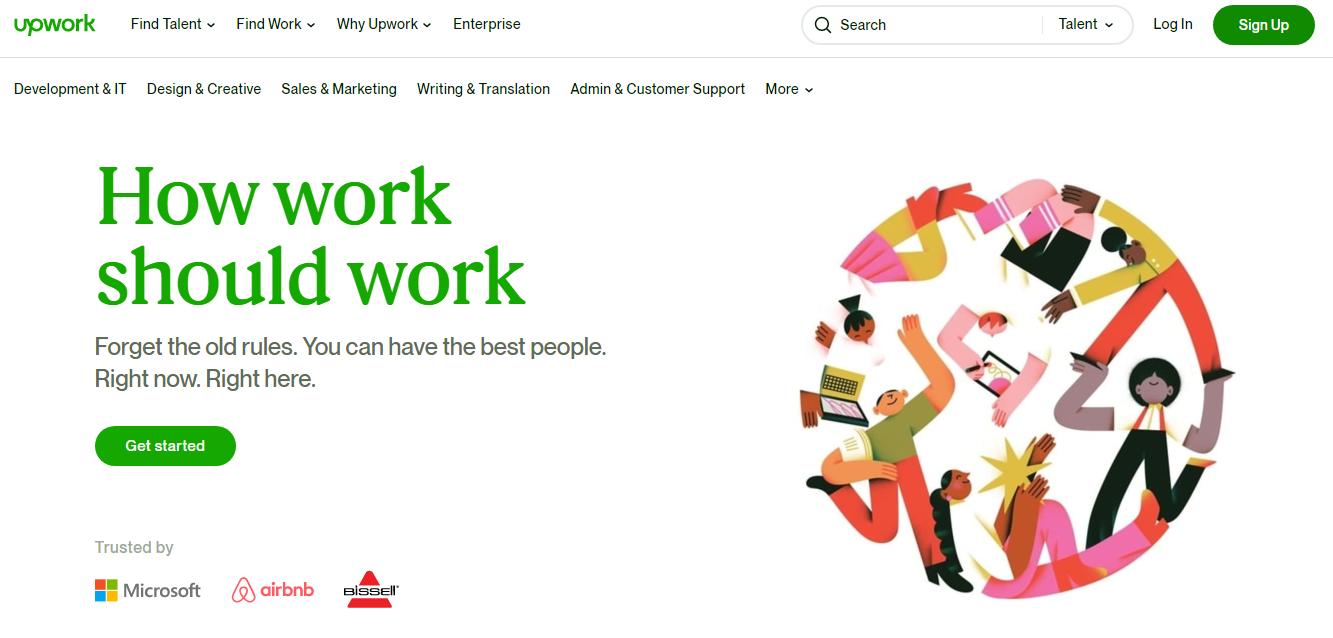 Upwork is a popular platform for freelance writers and other creatives. It allows them to connect with potential customers and employers, as well as find jobs in their area of expertise.
Upwork also provides tools such as portfolios, proposals and invoicing, making it easier to manage your business. 
For freelancers looking to get noticed, Upwork boasts some impressive stats: more than 8 million registered freelancers and 5 million employers use the platform every month.
As a result, you're likely to have ample opportunities to get hired when using the site. According to Upwork's website, the average job success rate is over 85%.
Additionally, since its launch in 2015, the company has facilitated more than $3 billion in total payments between freelancers and employers; this figure is only expected to grow in the coming years.
To start using Upwork, you first need to create an account by giving your contact information or linking your Google or Facebook accounts.
Once you've done that successfully, build a compelling profile – this includes adding your relevant experience and skillsets; showcasing samples of your work; and mixing up the keywords so that employers can find you easily on search engines like Google.
Additionally, Freelancer's ProFinder feature can be used by experienced professionals who are searching for higher-paying projects or full-time gigs. 
In addition to providing job seekers with tools that let them effectively manage their businesses through Upwork's platform, they also provide support services like dispute resolution (in case there are any issues with payment) and feedback tracking tools (to help gauge customer satisfaction).
Furthermore, they have implemented security measures such as two-step authentication for added data protection against cyberattacks. 
With its robust suite of features designed specifically for freelance writers – including its massive database of clients/employers – it's no surprise why so many people choose Upwork for their professional needs.
Whether you're just starting out or need extra help managing existing workflows, Upwork is an excellent tool worth considering if you want to make money from writing online.3.
3. BloggingPro

BloggingPro is a great website for freelance writers looking to generate more income from their writing.
The platform was created to help writers quickly and easily connect with companies who are looking for written content on a variety of topics.
With just a few clicks, writers can browse through job postings and apply for ones that best suit their skillsets. 
The website offers an extensive range of topics to choose from such as technology, finance, health and wellness, fashion, lifestyle, and food.
Writers can search the platform by keyword or industry to quickly find gigs that match their interests and expertise.
Once you've applied for a project, freelancers can track its progress every step of the way through the built-in messaging system so they never miss any important deadlines.
For those wanting to take their freelance writing career further, BloggingPro also provides in-depth resources on how to become a successful freelancer such as guides on finding the best clients and negotiating rates.
They also provide webinars and other learning materials that offer advice on how to improve your craft as well as tips on how to create portfolio pieces that stand out from the crowd. 
BloggingPro also has excellent customer service with 24/7 support available for any technical issues or questions about projects you're working on.
The team is always ready to help you troubleshoot problems or provide guidance if you ever have difficulties completing tasks. 
Overall, BloggingPro is an invaluable resource for any freelance writer looking to make money from home while doing what they love most – writing!
With its wide selection of projects available and helpful learning materials, it's no wonder why it's one of the leading sites in the industry when it comes to helping freelancers succeed in their work journey.
4. FlexJobs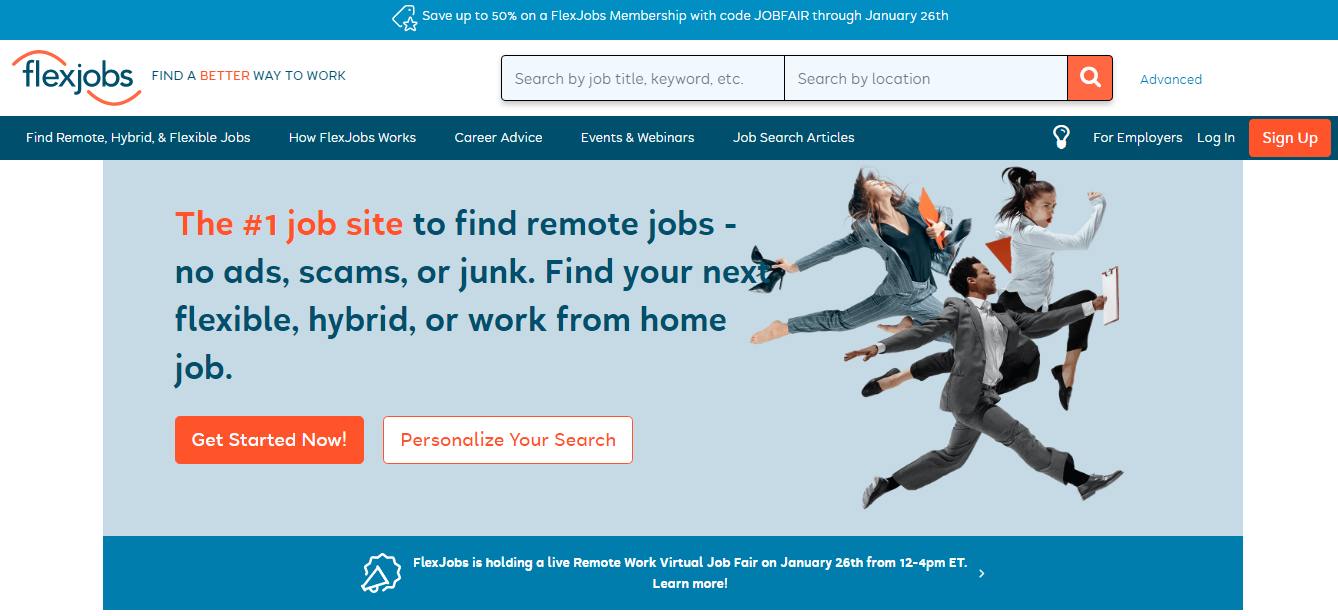 FlexJobs is an online job platform for freelance writers seeking flexible, remote, and part-time opportunities.
It was founded in 2007 by former chief executive officer Sara Sutton Fell, with a mission to provide a safe and reliable work environment for those working from home.
The company has earned accolades from Forbes, The New York Times, and other respected publications for its unique approach to connecting employers and freelancers.
FlexJobs offers job seekers access to a wide range of positions in more than 50 career fields across the globe.
It provides an extensive selection of categories from which to choose (including writing, editing, creative design, web content management, and many more). Job openings are updated daily.
All jobs listed have been screened by their team of researchers using strict criteria to ensure they are legitimate opportunities that offer some degree of flexibility or telecommuting options.
In addition to its expansive database of available positions, FlexJobs also provides users with helpful resources such as resume templates, cover letter samples, job search advice articles and webinars.
Their blog features insightful posts on topics ranging from freelance taxes to dealing with burnout while working remotely.
They also host daily live Q&A sessions with certified career coaches who specialize in helping freelancers find their ideal work situation—all free of charge! 
For maximum security and convenience when applying for jobs through the website, FlexJobs allows users to create an account where they can store resumes, track applications, set job alerts via email notifications when new positions become available that match their criteria.
Applicants can even sign up for premium membership which includes added benefits such as access to employer ratings and direct contact details for employers who post regularly on FlexJobs' platform. 
All in all, freelance writers who want to break out of the conventional 9-5 work setting should definitely consider signing up with FlexJobs—it's an excellent choice if you're looking for legitimate ways to make a living while enjoying increased autonomy over your time commitments!
Quick Links:
Conclusion: Best Sites For Freelance Writers 2023
If you're a freelance writer, there are plenty of online platforms where you can find work. Here are some of the best sites for finding freelance writing gigs.
To land a good gig, create a strong profile and bid on projects that interest you. With hard work and dedication, you can succeed as a freelance writer.