In This Post, We'll Talk About How to Quickly Create Beautiful Images for Your Blog
I have a special interest in stunning images, whenever there is an attractive image that appears on my timeline on Facebook or Twitter, I stop and take a look at it, then click on it to read the content associated with it.
I know this happens to many people. This is the magic of beautiful images. I wish more content creators could understand this and take enough to find relevant images for their posts.
I know bloggers are super busy people, I am a blogger myself. But you cannot compromise on the quality just for the sake of creating more content.
There are things you can to do make/find beautiful images for your posts quicker than it usually takes. And they are not new, I haven't invented them. I am just putting them in one place for your convenience. Because I value your time.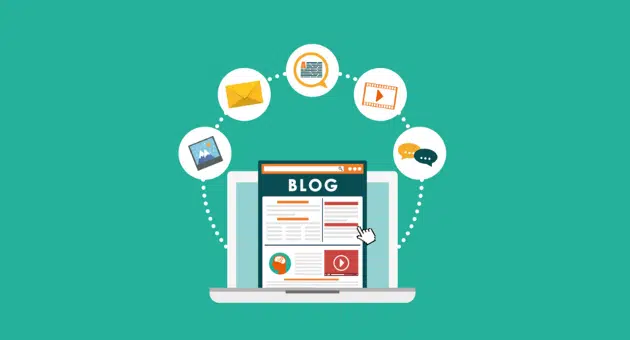 Put the Image Sources Together for Quick Access
Take a look at this post, which has a list of resources where you can find beautiful images.
The list of 10 sources, 20 sources are quite overwhelming, so I'll suggest you to Pick the ones you think will give maximum images you want.
Then Bookmark each of them and put them in a folder, this folder should go to the Bookmark bar of the Google Chrome Browser.
You can also reuse the relevant images that you already used in your previous blog posts, they are already hosted on your blog, so just copy paste them into your new post.
Create a template for your images
Now, you can use these beautiful photos, you get from the sources mentioned above, directly in your blog posts. But I'll suggest you to stick with a standard image size that you will be using in all your posts.
For example, it can be 800×500, 750×400, 1000×600 etc. The idea is to keep them all look uniform, plus they look good on thumbnails as well.
The other reason it to maintain the size of images low, most of the images you find are too large, sometimes 2400×1800, weighing between 500kb to 2MB. Resizing them will also decrease the size to 100kb to 250kb that will make your blog posts load faster.
You can also create a Template, which resembles the theme of your blog, a template will solve your problem of finding the most relevant image for your post as you can also put the title of your post on the template with a relevant Icon/Clip Art on it.
I do it on my blog all the time. It's super easy and super convenient to just open your favourite image editor and create an image from the template.
Put the Image Editors together for Quick Access
You will require an Image Editor to Crop, Resize and Add Fonts to the images, Use the web apps for that, the web apps like Pickmonkey, Pixlr Editor works well for me as they also offer a bit of extra editing required.
Canva is another web app with a lot of preset text formats you can put on an image because maximum time and brain power are used in choosing the text format, Color and fonts, etc. In Canva, it's already there.
To make the process ever faster, download few interesting photos from the sources mentioned in the 'Image sources' section and upload them into Canva, so that you already have the images to work with inside Canva.
You can find more image editors that work well for you, just bookmark them and put them in a separate folder, and that folder again goes to the bookmark folder.
The reason I ask you to Bookmark them in a separate folder because you can simply right click on open them all in one click without having to dig them up one by one.
Create Screenshots (and Annotate them) for your blog Quicker
If your blog is about writing tutorials, how-tos, you might be working with screenshots a lot.  And I know how time-consuming it can get, especially when you have to use a set of tools to get the job done. First you capture the screen, then put them in an editing app, draw actions and write text, then save it for the blog.
You can use Snagit, which makes the job very easy. Using Snagit, you can either grab the entire screen, the whole scrolling area of a web page (this is cool btw) or just a part of the screen.
Snagit automatically opens the screenshots in its inbuilt image editor that is powerful enough to work as a stand alone app for quickly editing any type of image. (I mostly use it for resizing the images to a specific size). Snagit is a paid app you can buy for $50 but its totally worth the investment.
If you don't want to spend money on an app like this, you can go for free alternatives like Greenshot, which does pretty much everything you require to do with a screenshot.
You can also use the screen capture feature of OneNote (part of the MS Office Suite) which also offers pretty cool features, but then again MS Office itself is a paid product.
And if you are not using that one also. Evernote is Free; it has a screen grab feature that lets you capture either entire area of your screen or a particular part and then Annanote it using Skitch, an app offered by Evernote itself, for Free.
Turn Boring Screenshots into Beautiful Perspective images
Okay, sometimes a screenshot is filled with too many text or too much white space, and that might not appear nice on an a page which already too many text or too much white space. The solution is turning them into the perspective mode.
We talked about Snagit in the 'Screenshots' section above, Snagit has this feature of turning images into perspective more, some of the images in this post were turned into the perspective mode using Snagit.
Again, if you don't want to spend $50 on an app, you can achieve this using a free web app called Placeit.net.
There are more features offered by Placeit.net like you can put your screenshots inside the devices held by a guy or a girl. It has a number of devices you can choose from.
The only downside of Placeit.net is that it only offers the smallest resolution photo for free, to get the highest you have to pay for it. As per my experience, I've created images with 400px and resized it to 600x which still looks nice.
Create Images from Quotes Faster
Perhaps the easiest way to create beautiful images for your blog is by creating images from Quotes.
You just need to find a relevant quote, you can then fire up any of the image editors we mentioned in the 'Image editors' section.
Or, you can simply use QuotesCover.com, which lets you write the cover and then select a range of predefined dimensions suitable for Social Media Posts, Twitter or Facebook Cover, Wallpapers for Mobile or PC, etc. It gives you beautiful looking quotes in a snap.
Or, you can simply use QuotesCover.com, which lets you write the cover and then select a range of predefined dimensions suitable for Social Media Posts, Twitter or Facebook Cover, Wallpapers for Mobile or PC, etc. It gives you beautiful looking quotes in a snap.
It works very similar to Canva, which has more options, but when you are looking for creating a simple yet beautiful image for your blog, but then too many options can confuse and you will end up spending more time on it.
Upload Multiple images together
This one is pretty simple, and maybe you all are doing it the same way, but if you have to use multiple images in a post, upload them all at once.
Then uncheck them all (as they are auto-checked and are inserted in the post as once), then click on the places you want to insert, click Add Media, select the image and insert the image. You will be able to do it right away as rest of the images get uploaded in the background.
You can also use Windows Live Writer for Windows or Blogo for Mac for publishing directly from your Desktop. This saves times in uploading the images to your server as everything is done one you hit the publish button. And if you use Mac, Blogo is great because it also lets you set a Featured image to your blog posts.
And among other reasons for using a desktop publishing app is to keep your posts from losing in case of a browser crash, there had been times when I lost long posts because the browser decided to play foul. You don't want to save your time in creating images only to spend it on recovering your first drafts from your auto-saved post in 'Revisions' in WordPress.
So this is it, take things that work for you and create a workflow for yourself that let you spend less time in creating images and more time in creating the article itself.