In this article we have featured Customer Research Incentives, Research on customers can be a rich source of valuable information.
You are able to broaden your perspective, verify your suspicions, and obtain feedback on events before you have traveled too deep down the rabbit hole.
However, there is a catch: you need to have a certain number of individuals join in order for it to be successful. It would be wonderful if your customers, out of the goodness of their hearts, decided to take part in your user experience (UX) study.
In light of the fact that this tactic cannot be implemented everywhere, we offer financial compensation to customers who take part in our research.
Instead of simply throwing money at a project, it is useful to examine what kind of incentive will be most beneficial for the audience you are trying to reach. This is what you need to be aware of.
What is a customer research incentive?
An incentive for consumer research is a reward offered by businesses to individuals who participate in research activities such as questionnaires, interviews, and tasks.
By providing consumers and non-customers with an incentive to provide feedback, businesses are able to more effectively obtain the information necessary to make educated decisions.
What exactly are the Survey Incentive Programs?
In exchange for taking a survey, companies often provide their customers with survey incentives in the form of prizes or gifts.
Although you may have devoted clients and a target audience that has been invested for years, remember that everyone has obligations and commitments of their own.
In order to stimulate the interest of a person who is otherwise engaged in other activities, it is necessary to reward the process of filling out a survey.
This incentive may come in the form of points, awards that may be redeemed for cash or goods, presents, gift cards, merchandise, or rewards of a variety of other forms.
A compelling incentive that is easy to use might result in significantly greater response rates, and it would also add a dimension of rewarding customers for the valuable time they spend participating in the survey.
Keep in mind, however, that the prizes and incentives you provide need to be appropriate for and exclusive to the survey questions, and the information you acquire must be applicable to the reward that is being provided.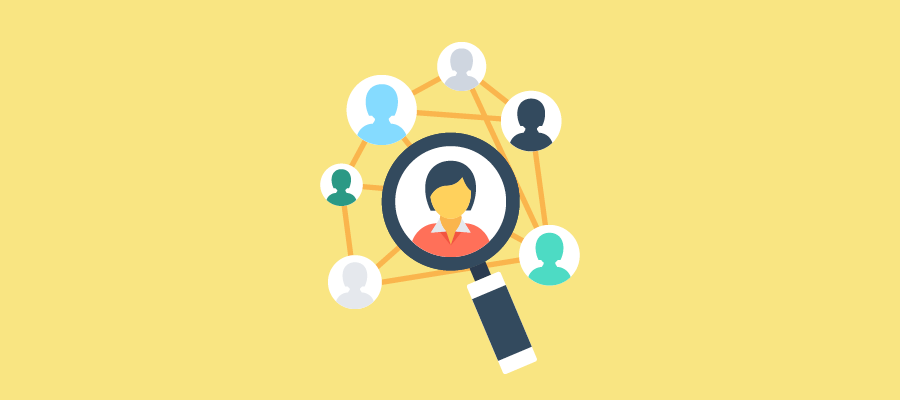 Where do the majority of your consumers call home?
Imagine that the people who are participating in your research are located in the same state, province, or nation as you are. If that is the case, then determining the worth of an incentive won't be difficult at all.
If, on the other hand, you serve clients from all over the world, you will need to modify your incentives. Your customer's location can have an effect on the type and amount of reward you offer in three different ways:
Currency
The expense of living
Tax rules
Do some preliminary research on the current exchange rate between your base currency and the currency of the country where your customer resides. Then, consider a country's standard of living in relation to its purchasing power.
If analyzing global economics isn't your thing, you can always refer to the Big Mac Index to get an idea of the relative value of currencies in other countries.
Rates may need to be adjusted downward so that they are similar if the currency used in your country has a higher purchasing power than the currency used in the country of the consumer.
Tips For Customer Research Incentives 
1. The type of people you are trying to get to respond to your survey
To begin, it is necessary for you to give some thought to the "kind" of the respondent that you will be recruiting for your market research.
To pique the attention of various demographic subsets and provide them with a sense of what to anticipate, it will be necessary to offer each of those subsets a unique incentive.
You will be of greater assistance to the recruitment process if you take into account the various types of respondents in as great of detail as possible!
2. Your selected methodology
The approach to market research that you decide to use will have a significant bearing on the incentives that you offer, as well.
Not only will you need to consider how much time you believe each respondent will spend on a specific activity, but you'll also have to take into account the nature of the commitment or task that you're requesting of them.
3. The kind of incentives that you are able to provide
It is important to put some thought into the kind of reward that would appeal to the audience that you are trying to reach.
For instance, responders from B2B companies would choose an incentive in the form of cash or BACs, whilst other participants might not feel comfortable disclosing their banking information.
The good news is that there is a wide range of vouchers available out there, and many participants are open to this as an incentive for both online and face-to-face research involvement.
The bad news is that there are many participants who are not open to this as an incentive.
4. Openness and honesty
When it comes to recruitment, you need to make sure that the agreed-upon incentive amount, incentive kind, and incentive payment terms are crystal clear from the very beginning and that they are adhered to once they have been agreed upon.
After all, it is preferable for someone to opt out of taking part in research right off the bat if they are unhappy with the incentive,
as opposed to finishing the research only to realize that they had a completely different understanding of the payment terms the whole time!
Incentives for Customer Research: Comparing Monetary and Non-Monetary Options
Consider non-monetary options first before coming up with a monetary reward for participating in customer research. It has been demonstrated by the vast majority of studies that the inclusion of a little amount is significantly more successful at improving response rates than the promise of a substantial amount upon the return of the survey. When conducting a survey online, the incentive should be something of equal value to each participant, regardless of their level of experience, and should correspond to both the research approach and the location of the participants.
Some examples of alternatives to monetary compensation include:
Cards that have been charged or that have been paid for in advance, such as phone, restaurant, store cards, etc.
Providing a selection of charitable organizations in exchange for a gift (be careful these options do not create a bias)
If you do decide to offer an incentive to those who take part in your survey, you should first think about the problem you are attempting to solve. This will allow you to determine whether or not the expense involved in offering the incentive will actually be worthwhile.
It is essential to strike a balance between engaging customers who will supply you with the data and insights you require and compensating them for their participation if you wish to steer clear of prejudice.
Also, Read:
Conclusion: Customer Research Incentives 
Not all incentives are equal. Many times, researchers that utilize incentives as a kind of motivation to enhance survey response rates and panelist engagement see results; this is especially true when the reward is an e-gift card.
E-gift cards provide the recipient with instantaneous power of choice. Participants and panelists receive their incentives in real-time via email,
which means they can instantly begin the redemption process and start purchasing. Because of the quick turnaround, participants are kept interested, and more significantly