In this article, we have featured the Difference Between Blog And Website. if you want to get started producing money online, having a website or a blog can both be very beneficial to your efforts in this direction.
There are numerous options available online for those who are interested in increasing the amount of money they have available to spend.
You can rapidly start amassing an audience, constructing your reputation, and elevating your revenue all with the use of a straightforward website or blog. The only thing that needs to be decided is the path you should go on.
Should you create a blog and work toward establishing connections with readers all over the world? Do you want to launch your own company by creating a website? Or why not do both?
Before you can decide what steps to take next, you need to have a solid understanding of what a website and a blog are, as well as whether or not there is a discernible difference Between a Blog and a Website.
What Is the Blog?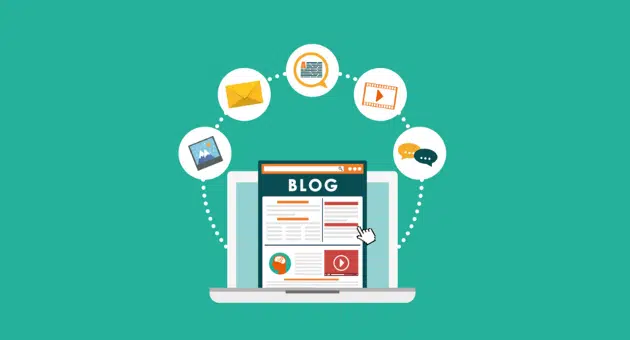 Blogs are often managed by a single person or a relatively small group of people, and their articles are typically organized chronologically, with the most recent information appearing first.
Additionally, blogs nearly often adopt a tone of dialogue when writing their posts. They are often conducted in a pretty casual manner and, with a little bit of practice, may be simple to conduct.
Blogs are sometimes published by corporations in order to provide informative sorts of content or in an effort to establish a reputation as an authority in their respective fields of expertise.
Blogs also typically include an area for users to submit comments, however, the process of monitoring comments can become tedious and time-consuming at times.
People often start blogs for one of two reasons: either they want a place to document their thoughts, ideas, and interests or they want to establish a blog with the intention of making money blogging.
What Is The Website?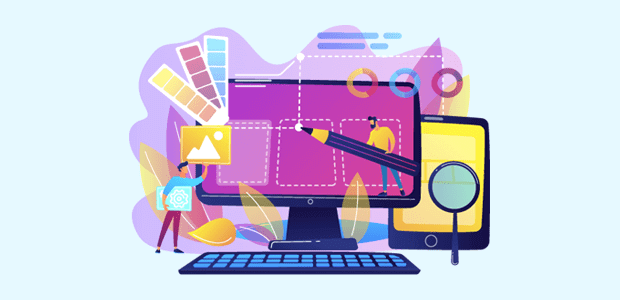 One particular kind of website is called a blog. Blogs, on the other hand, are routinely updated with brand new content, but the types of websites that most people are familiar with are typically static and aren't modified very frequently.
Blogs are frequently used as additional content on larger websites. E-commerce companies frequently maintain their own blogs, where they keep readers abreast of any new developments pertaining to the company.
Difference Between Blog And Website
The response to this question is highly dependent on the goals that you are attempting to achieve.
If you run a business that doesn't require a lot of frequent updates for your content – such as a service business or a local brick-and-mortar store, for example – then a website might be a good fit for your company.
If you run a business that requires you to cultivate close relationships with your prospects and requires a significant amount of information updating, the blog style may work better for you.
Many companies adopt a hybrid strategy, in which their primary website consists of static pages, while a separate subdomain is dedicated to hosting a blog.
Which is better, a blog or a website? 
Your specific requirements are the only thing that can determine whether you would benefit more from maintaining a website or a blog.
If you don't already own your own company and don't have any immediate plans to do so, you might find that maintaining a blog is a more suitable option for you.
Blogging can be beneficial for you as long as you choose a subject that you have a strong interest in and are prepared to commit to regularly producing fresh content for your blog.
However, you shouldn't expect to get wealthy by blogging anytime soon. It takes some time to build up a large readership, and it takes even more time to establish credibility as a reliable source of information.
When you have reached this point, however, you will be able to monetize your blog through a variety of methods, including publishing advertisements, penning sponsored pieces, becoming an affiliate marketer, providing pertinent services, publishing gated material, selling eBooks, and other methods.
When you already run your own company, a website might be the most practical option for you. If you don't have a dedicated website for your business, you're passing up hundreds of opportunities to generate leads and sell to clients.
After all, around 76% of clients will investigate a company's internet presence before physically going to the location in question.
If consumers are unable to locate your company online, they will either go on to the next option or rely on incorrect information about your company obtained from other parties and draw inferences based on what others are saying. Because of this, it is imperative that you establish a website for the business you already have.
For business owners, having a website — especially one that includes a blog page — can be the key to numerous new opportunities.
You can continue to make money through monetization strategies like as selling eBooks and sponsored posts, but you can also take advantage of this situation to start an online store and sell products.
Whether we are speaking about garments, handcrafted crafts, computer parts, vintage furniture, or anything else in between, it is highly possible that all of the things that your company now sells can also be sold online. Despite the fact that the eCommerce industry is intensely competitive no matter what sector you operate in, it does make it possible to broaden your audience and connect with new clients.
Building your own space on the internet today does not require a great deal of technical ability, regardless of whether you go the way of a blog or a website. The process of developing a blog or website is made noticeably less difficult by software programs like the well-known Content Management System (CMS) WordPress.
Also, Read:
Conclusion: Difference Between Blog And Website
The distinction between a website and a blog is, in all actuality, obsolete at this point. The majority of blogging and website content management systems will enable you to generate blog articles that are listed in reverse chronological order, in addition to pages that are more static.
Most people will establish more static pages (such as a home page, about page, contact page, and sales-related pages), and then update their website on a regular basis with new content by means of a blog.