Discord is one of the most popular communication tools for gamers, streamers, and content creators around the world.
Not only does Discord provide an easy to use yet powerful platform for people to connect with each other in real-time, but it is also increasingly becoming a hub for businesses looking to boost their digital presence with effective customer service and collaboration solutions.
But what about its financial performance? What can be said about how well this popular application is doing monetarily? To answer that question, let's explore some key findings regarding Discord's revenue and usage statistics!
Overview: Discord Revenue And Usage Statistics: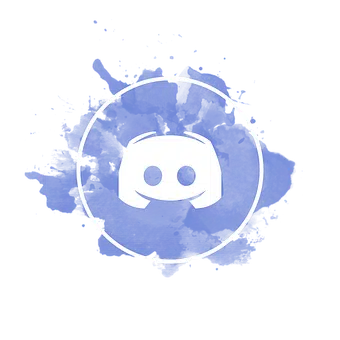 Discord is a rapidly growing platform widely used for communication and collaboration. As of May 2021, Discord has over 140 million monthly active users with several million paying subscribers.
The platform boasts high engagement rates, with daily active users spending an average of 2 hours on the platform.
In terms of revenue, Discord generates most of its income through its Nitro subscription, which charges users $10 per month.
This subscription unlocks premium features such as custom emoji, higher quality audio and video streaming, larger file uploads, access to a library of games, and more.
Additionally, Discord also generates revenue through the sale of games and other digital content sold in its store.
Discord is also rapidly expanding its user base and engagement. In 2020, the platform saw a more than 60% year-over-year increase in its active user base.
Additionally it has seen an even higher increase in both daily active users and monthly paying subscribers. This growth is indicative of Discord's growing popularity and success as a communication platform.
What is Discord?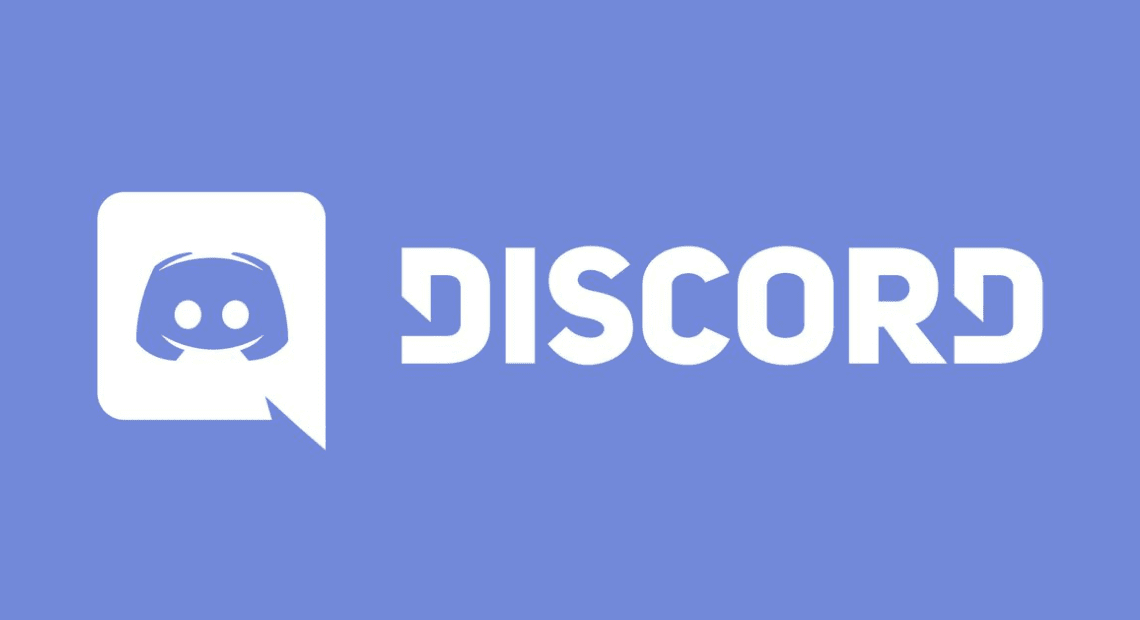 Discord is an all-in-one voice and text chat platform that provides users with both private and public communication options. Discord was created in 2015, with the goal of providing a better way for gamers to communicate while playing online games.
Since then, it has become popular among many different types of communities beyond gaming, including artists, writers, students, and professionals.
Discord offers a wide range of features that make it easier for users to connect and communicate with each other, such as:
Voice and video chat: Users can join voice channels to talk to other members of their server. They can also create private or group calls with up to 10 people.

Text chat: Discord servers can host multiple text channels where users can chat with each other.

Rich media support: Users can upload images and videos to share with their fellow server members, as well as post links to external content.

Customization options: Servers can be customized with custom role names, nickname colors, and other features.
Bots: Users can add bots to their servers to automate tasks, provide extra features, and create unique experiences for server members.
Discord is a great platform for people looking to build relationships with others who share similar interests or goals. With its intuitive interface and powerful customization options, Discord makes it easy for users to create their own unique online communities.
Whether you're looking for a private chat room for your friends, an engaging community of like-minded people, or even a place to meet new people from around the world, Discord has something to offer everyone.
How Does Discord Make Money?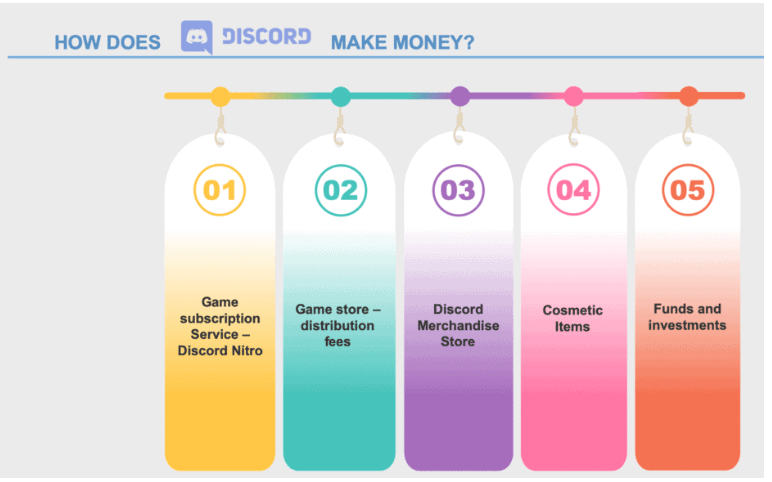 Discord makes money by offering Nitro subscriptions, which provide users with added features such as more customization options, higher quality video and voice chat, and access to an expanded library of games.
These subscriptions cost $9.99 a month or $99.99 a year. 
Additionally, they have recently implemented a feature called Server Boosting which allows users to pay a monthly fee in exchange for access to more server features such as increased file size limit and animated emojis.
Additionally, they also offer a set of Premium services including verified servers, vanity URLs, custom splash pages and other features for an additional fee.
Apart from that, Discord also makes money through its partnerships with various gaming and computer companies. As part of their partnerships, they receive a cut of the profits from purchases made within the platform such as games and in-game items.
Finally, they also have a store where users can purchase merchandise related to Discord's brand. This includes clothing, mugs, mousepads and other accessories.
Discord Revenue Worldwide 2022: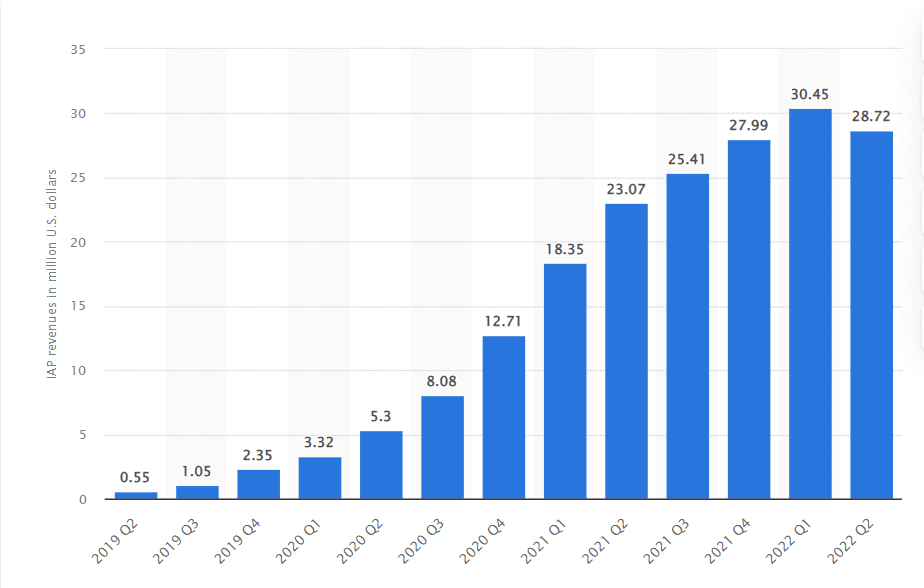 According to the latest industry forecasts, Discord is expected to generate total revenue of US$ 593 million in 2022 worldwide. This represents a 145% growth from 2019 when it reported revenues of US$ 241 million.
The rapid increase in revenues is largely attributed to the growing popularity of its platform among gamers and other users across the world.
In particular, its user base has grown significantly in markets like North America and Europe, where it now boasts over 200 million monthly active users.
In addition to its gaming platform, Discord also offers a wide range of services that have contributed to its success.
These include voice chat, video calling, content creation tools and other applications for communication and collaboration.
This has allowed users to conduct meetings, play games and create projects from any location, making it one of the most popular communication solutions for businesses worldwide.
Furthermore, Discord's revenue is being boosted by its recent acquisitions and partnerships with other companies. In 2020, for instance, the company acquired a game streaming platform called Quaver and entered into a partnership with Sony Music to launch its own record label.
These strategic moves have allowed Discord to expand into new markets and expand its user base even further.
Discord Users worldwide 2022: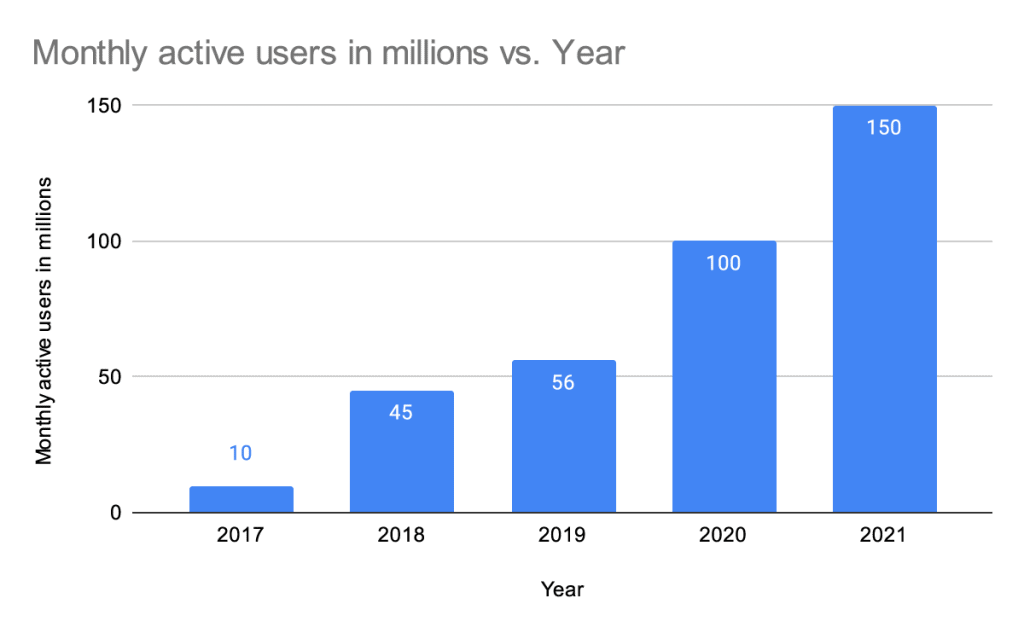 Estimates suggest that the number of Discord users worldwide is expected to grow significantly by 2022.
According to a report by Statista, the estimated user base for Discord will reach 280 million active users in 2021, and this figure is projected to further increase to over 315 million by 2022.
This growth can be attributed to several factors such as its increasing popularity among gamers and streamers, the platform's versatility, and its ability to easily integrate with other platforms. 
As Discord continues to expand its offerings, it is likely that the user base will continue to grow in the coming years.
With its growing popularity, Discord has become an important communication tool for many industries, from gaming and streaming to business and social networking.
With its easy-to-use user experience and rich feature set, Discord is well-positioned to remain a leader in the online communication space for years to come.
In addition to the growing number of users, Discord has also seen an increase in revenue. According to recent reports by Super Data Research, the platform's revenue grew by 40% year-on-year in 2020.
This was driven by a mixture of user growth, platform monetization, and an increasingly engaged audience.
As the platform continues to attract more users and add new features, it is likely that Discord's revenue will continue to grow throughout 2021 and beyond.
Statistics: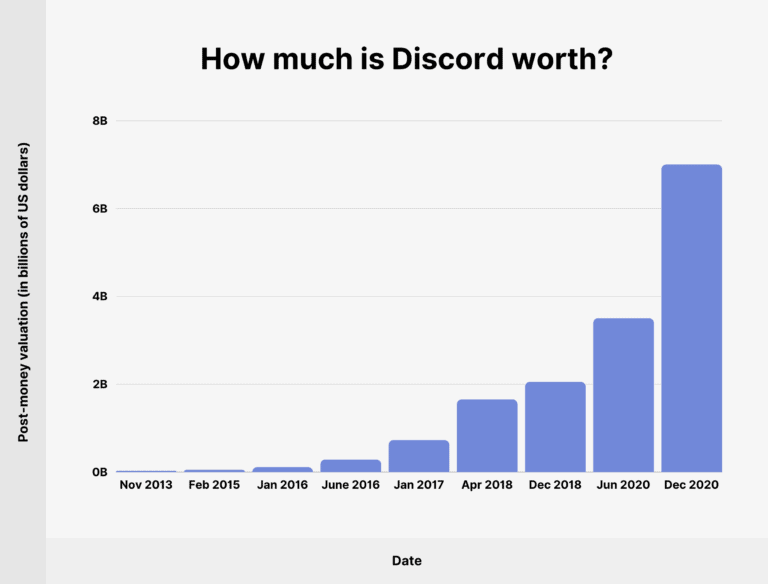 Discord has experienced massive growth since its inception in 2015. In 2022, it had over 200 million monthly active users and 14 million daily active users.
It is estimated that there are over 500 million registered servers on the platform, with an average of 6.8 million concurrent users at any given time. Discord has become one of the most popular communication platforms in the world, and it continues to grow rapidly.
It is especially popular among gamers, with approximately 80% of users being part of a gaming server. The platform has become an invaluable resource for gamers to connect and share tips, strategies, and feedback.
It's also becoming increasingly prevalent in other fields such as education, business, and political organizations.
It also offers a wide range of features and functions to its users. It allows users to communicate via text, audio, and video, as well as create and manage private or public servers for group conversations.
Users can also customize their profile by uploading avatars and adding bio information about themselves. Certain bots can also be added to servers, allowing for automated moderation and other functions.
Discord has proven to be an invaluable tool for many, and its popularity is only growing. With the continued growth of users, servers, and features, it's clear that Discord is here to stay.
It will continue to evolve and offer new solutions to meet the demands of its users. It's no wonder that Discord is one of the most popular communication platforms in the world.
Competitors: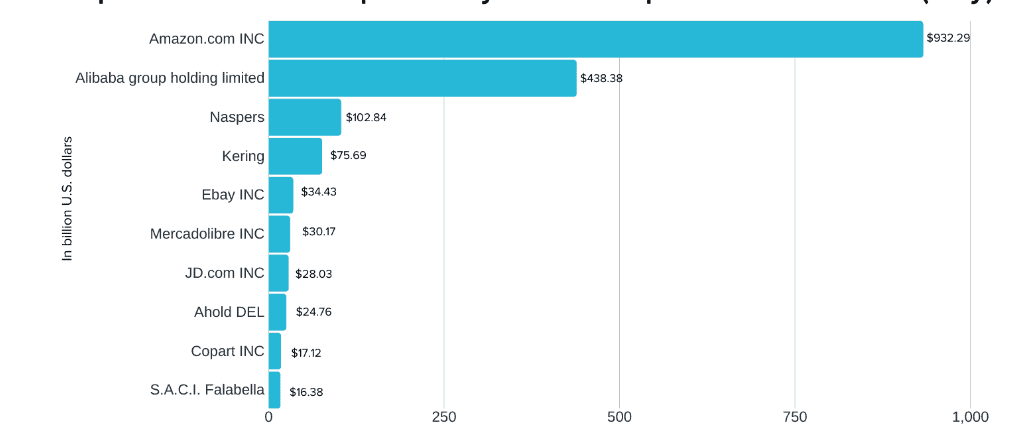 Discord is not the only platform available for gamers to use. There are several other similar platforms that provide a similar experience, such as TeamSpeak, Raidcall, and Ventrilo. Each of these platforms offers different features and services that can be used by gamers.
TeamSpeak is a popular choice amongst gamers due to its ease of use and wide range of features.
It offers users the ability to create private chat rooms, share files, and even host their own servers. It also provides a variety of security measures such as encryption and authentication.
Radical is another popular platform that offers gamers an easy way to communicate with each other while gaming. The platform provides users with a variety of different voice and video chat options, as well as the ability to create private rooms.
Additionally, Raidcall has integrated interactive gaming features such as screenshot sharing and group photo albums.
Ventrilo is another popular option amongst gamers due to its fast response time and reliable connection. The platform offers users the ability to create rooms and even host their own servers.
Ventrilo also provides a variety of security measures such as encryption and authentication.
FAQs: Discord Revenue And Usage Statistics
🙌Q: How many people use Discord?
A: According to Discord's official blog, the platform has over 250 million users worldwide as of March 2021. This number is growing rapidly, with the company adding 50 million new users in 2020 alone. The majority of these users are aged between 13 and 24, although a significant portion of users are over the age of 25. Overall, Discord is one of the most popular messaging and voice-chat platforms used by gamers and non-gamers alike. Additionally, Discord has become increasingly popular as a way to stay connected with friends and family during the COVID-19 pandemic.
🎁Q: How much revenue does Discord generate?
A: According to Statista, Discord generated $167.7 million in revenue in 2020. This is an increase of over 24% from 2019, when the platform earned $135.7 million in revenue. The majority of this revenue came from user spending on Nitro and other subscription-based services offered by the platform. Additionally, Discord has also seen a surge in advertising revenue over the past year, which is expected to continue in 2021.
😎Q: What other services does Discord offer?
A: In addition to its core communication features, Discord offers several other services such as Nitro and Game servers. Nitro is a subscription service that grants users access to enhanced voice-chat features, custom emojis, and a library of games for $9.99 per month. Game servers is another subscription service that allows users to set up dedicated gaming servers with their friends for a monthly fee. Additionally, Discord also offers an API that can be used to integrate the platform's features into other applications and websites.
Quick Links:
Conclusion: Discord Revenue And Usage Statistics:
Discord is continuing to grow in popularity and usage, with no signs of slowing down. The platform has a lot to offer users, from gamers to small business owners, and it's only going to become more popular in the years to come.
If you're not already using Discord, now is the time to jump on board. And if you are using Discord, you're ahead of the curve!