In This Post, We'll Talk About Things You Must Learn To Drive Steady Traffic On New Blog
Most people will agree that driving traffic to their blog is the most difficult and the most time-consuming thing to do in their blogging business.
But, it's necessary to have traffic, because without it, you won't be able to make money.
So, it's a tough challenge for many bloggers to drive traffic to their blog, especially if their blog is still new. If you think about building a high traffic blog from scratch, you need to know how to keep your traffic coming.
Here are 7 things your new blog needs to have to keep the traffic coming: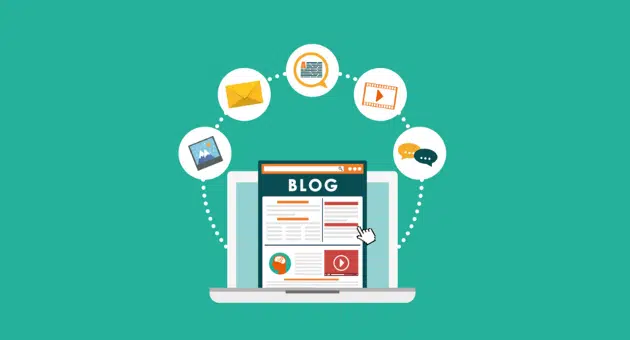 1. Steady Amount of Content Published On Your Blog
The main blunder that most new bloggers make is that they don't update their blog often, while in reality, they need to do it as often as possible since their blog is still new.
The only thing that your new blog needs at the first stage of growth is fresh content update.
And remember, it has to be steady.
If you don't want to lose your readers at the start, you have to establish strong content resource within your blog. You have to work more to produce lots of content for your blog in the first six months of your blogging career.
2. Steady Amount of Guest Post Published On Other Blogs
You also need to spread around your content to various other blogs as well, aside from publishing it on your own blog.
Yes, you need to regularly and continuously write guest post for other relevant blogs on your niche, and of course, you have to do it often as well.
The most important thing that you have to remember is that you need to avoid writing guest post for the same blog each and every day. You have to find different blogs to write your guest post because it will help you much in attaining higher search engine ranking.
3. The Pillar Content
The pillar content is the main content that you need to write for your blog.
It's the main ideas that people need to read if they want to keep visiting your blog. It's the most important content on your blog.
That's why it's called the pillar content.
Your blog needs this type of content because it will establish your main idea before you expand it into various blog posts, and it will also help you to establish your blog's brand and credibility.
And you should promote this pillar content often and encourage your first time visitors to read this content first before they decide to follow your blog.
4. Solid and Continuous Promotion Plan
Your new blog needs solid and continuous promotion plan in order to keep the traffic coming. Solid plan alone is not good enough. With solid plan, you can drive traffic for once, but you won't be able to keep it without executing the plan continuously.
So, it's important for you to create a simple plan for creating a solid and continuous promotion strategy for your blog, in which you will follow faithfully. List what you need to do each and every day to spread the word about your blog and make people come to it again and again.
5. A Mailing List System
Without a mailing list system, your blog is not perfect enough.
If you want to achieve success with your blog, a mailing list system is required.
It's the place where you let people to subscribe to your blog's mailing list and get further information about your blog via their email inbox. Email marketing is an important blog promotion method because it will help you to talk directly with your audience.
You can encourage them to come again to your blog as well as promote your product to them.
Your blog also needs to have its own worthy existence in social media. The social media platform that you are going to use is up to you, but you have to make sure that you can reach your audience effectively with that social media platform.
You need to at least have an account in some main social media platforms, such as Facebook, Twitter, and Pinterest. It will help you to reach wider audience and communicate with them more effectively.
Your social media accounts will also be used to spread the buzz about your blog and initiate viral marketing campaign to drive more traffic to your blog.
7. Uniqueness
The last thing that your new blog needs in order to be able to keep the traffic coming is uniqueness.
Don't try to copy other people's blog.
Your unique selling point is important here, considering that there are millions of blogs floating around the internet nowadays. You want to establish your own personality in your blog, and you want to stand out from the crowd.
You want your audience to recognize your blog, its different and unique style, and be happy with it. By creating uniqueness and retaining it, you will be able to drive more traffic to your blog. People will genuinely like your blog because they know that you are offering something different to them.
So, if you have a new blog, those are the things that your blog needs to have if you want to keep the traffic coming.