As a blogger, I'm constantly interested in learning about prominent bloggers and blogs from across the world in order to be motivated.
With their excellent blogs and improved content, these top and world-famous bloggers are exploring the world.
There are so many experienced bloggers in the blogging world that they will be the finest motivators for new bloggers.
Like a plant sprouting from a little seed, all bloggers began their blogging journeys in the same way. After a few years, the plant should be able to produce lovely bloom blossoms as well as excellent fruits.
Similarly, the majority of well-known bloggers began their careers as bloggers.
Every Expert was once a Beginner.
So, here's a list of 10 greatest blogs with inspiring bloggers that all began out as, well, bloggers, whether you're an aspiring blogger or just seeking for a little inspiration in your life.
Top 10 Famous Bloggers And Blogs To Follow In [Year]
Let's get started.
1. Rand Fishkin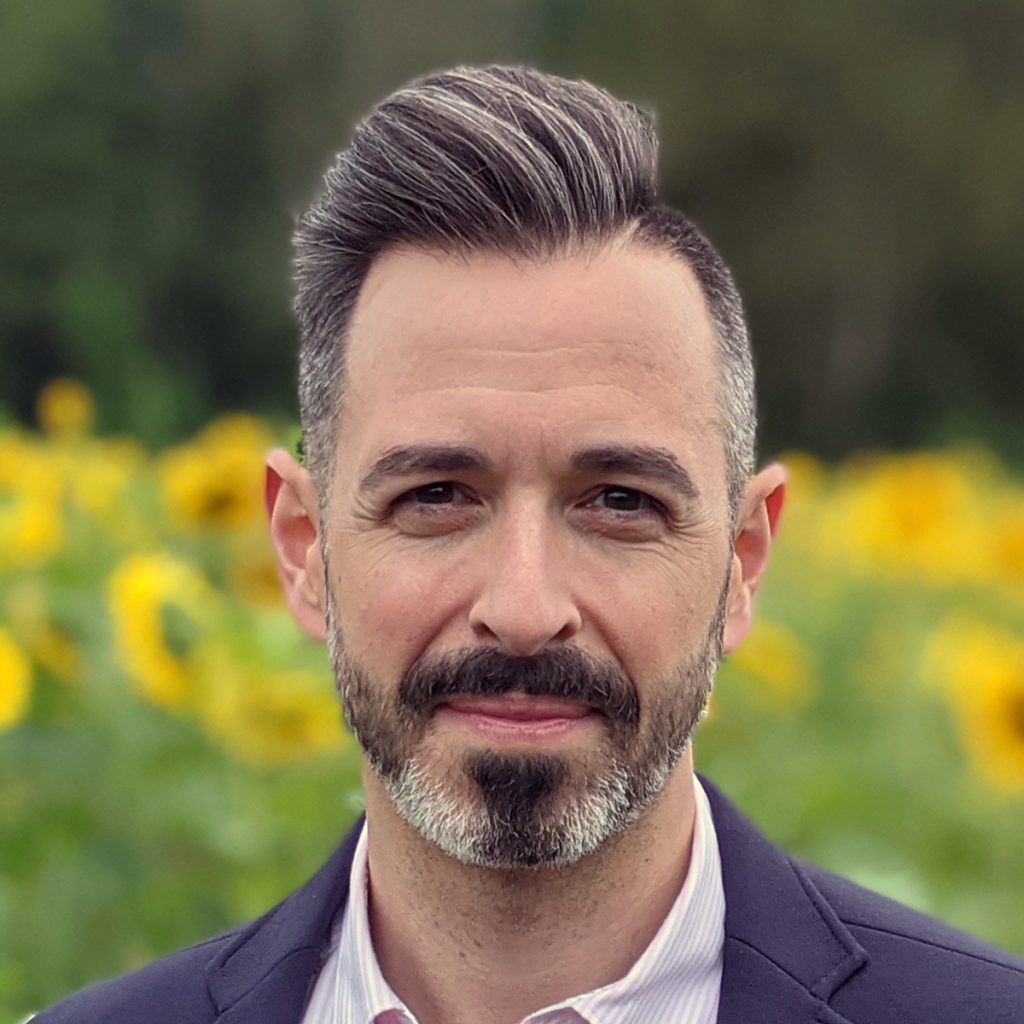 Rand Fishkin, whose site is called Moz, is the first well-known blogger I became familiar with.
Moz.com is the most well-known SEO blog in the world, and it covers all we need to know for our blog post. It offers SEO and solutions, as well as a sophisticated API and a variety of SERP analytics tools.
The SEO tools, local marketing, and marketing materials are all available on the Moz blog site. We may also look at site audits, rank tracking, backlink analysis, and keyword research, among other things.
We can acquire recommendations and guidance for growing our website, as well as to conduct searches and create material for our blog.
Rand Fishkin, who established this SEO software firm, is the CEO and Co-Founder of the Moz blog site.
Moz began as a blog, and as it gained a large following, he upgraded it as a firm, and eventually developed it into a software company.
After years at Moz (from 2001 to 2018), he quit and founded Sparktoro, a software company that aims to offer audience insight to marketers.
It is, in a different sense, a novel approach for marketers. He is also a Lost author and entrepreneur who enjoys marketing and technology.
2. Gary Vaynerchuk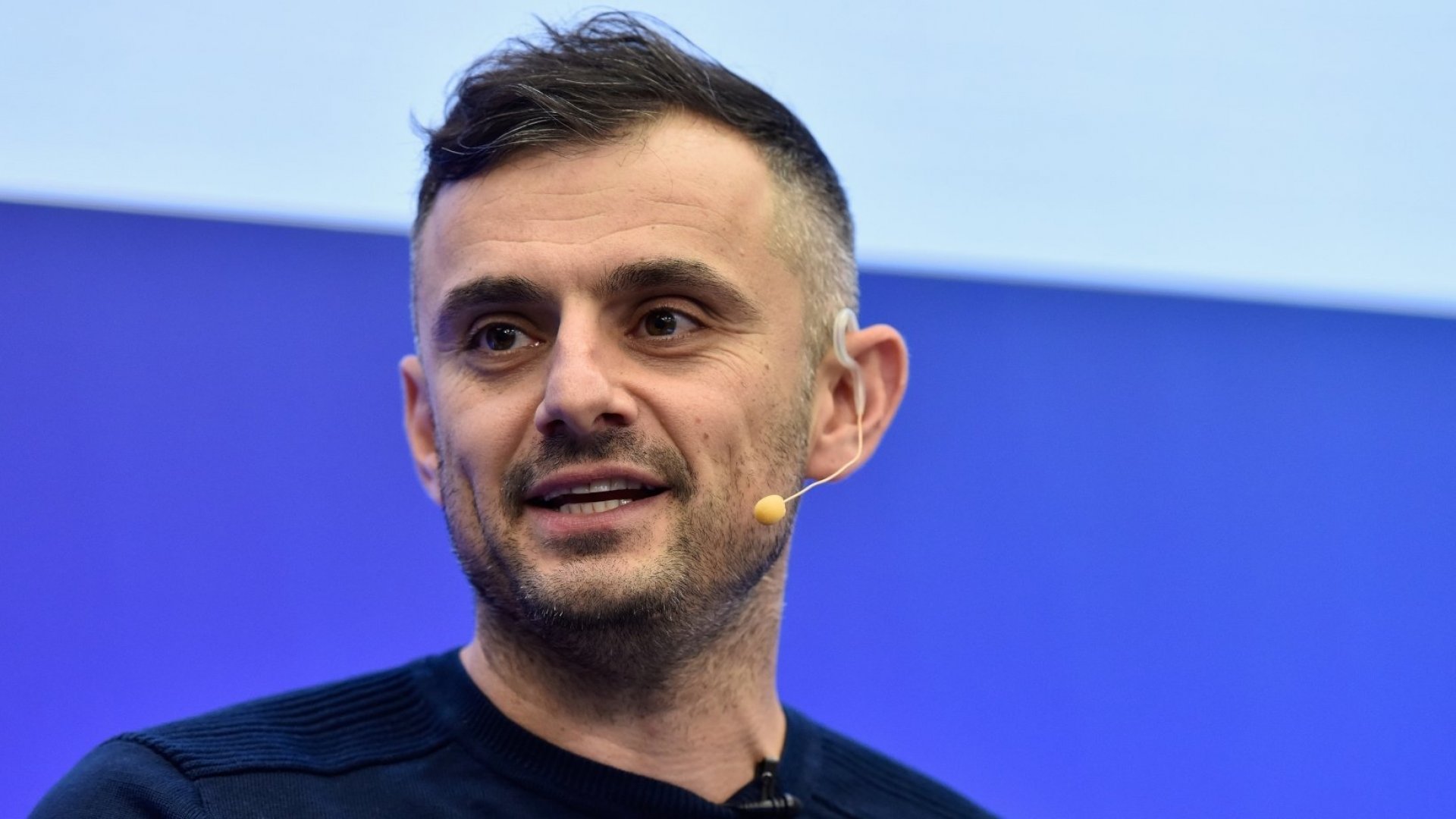 He's a loud and charming New Yorker who rose to online stardom as the zany and extroverted host of Wine Library TV, a video blog dedicated to all things wine.
He grew his wine business from a $3 million-a-year wine retail store to a $60 million-a-year wine wholesale business by using internet video blogging.
Gary Vaynerchuk's personal brand has grown into a multibillion-dollar business. He's a two-time New York Times best-selling author and the co-founder of Vayner Media, a massive digital marketing firm that works with some of the world's most well-known businesses.
He's been on Late Night with Conan O'Brien and The Ellen DeGeneres Show, as well as in The Wall Street Journal, GQ, and Time Magazine.
3. Mashable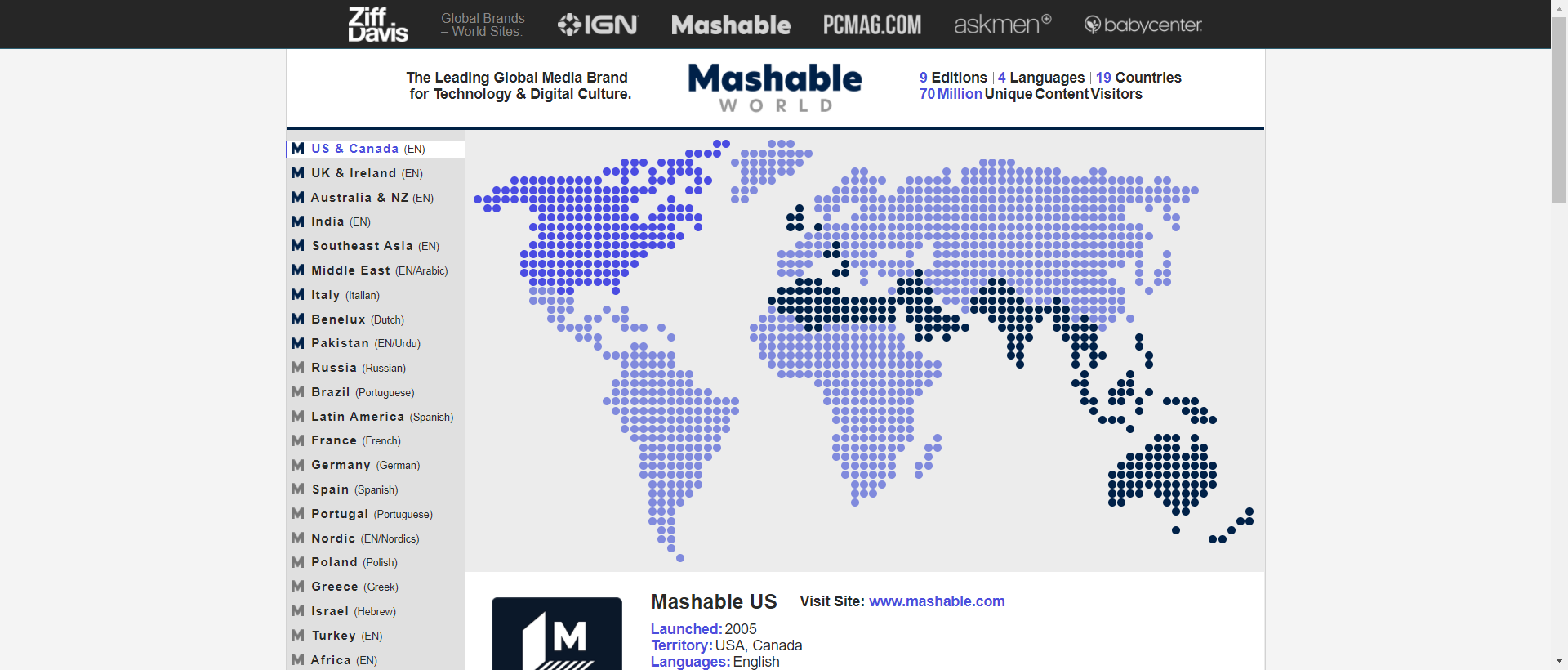 Pete Cashmore, one of the most well-known bloggers, established Mashable.
This well-known blog site was established in 2005 and covers topics such as technology, science, entertainment, news, and culture.
Mashable is a multi-domain media company that publishes a blog devoted to digital media and news.
Initially, this site was merely a WordPress blog, but after a few years, it has grown to be recognised by people from all over the world.
It also received several honours and was widely regarded as the greatest platform. However, it was sold to Ziff Davis in 2007.
4. SmartPassiveIncome.com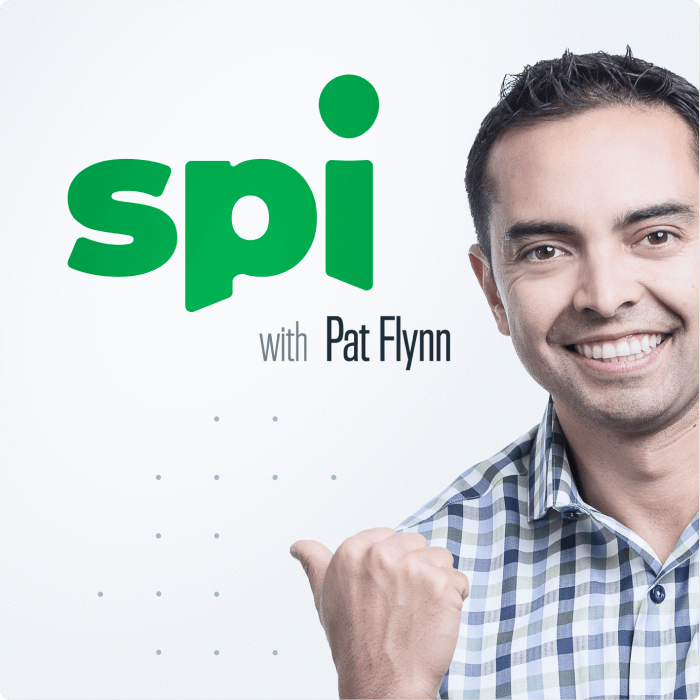 Pat Flynn is the founder of the website SmartPassiveIncome.com and one of the most well-known writers on the internet.
While at work, he was unexpectedly laid off for whatever reason, and he was left to fend for himself and his family.
Pat Flynn is a serial entrepreneur, inventor of "Ask Pat," author of "Super Fans," "Will It Fly," and "Let Go," and the founder of the website SmartPassiveIncome.com.
Pat conducts income experiments and makes the results available to the public via his website. Pat also runs SecurityGuardTrainingHQ.com, CreateClickableMap.com, and FoodTruckr.com, among others.
This SmartPassiveIncome is a reliable platform for learning how to generate money online, as well as a better place to study affiliate marketing.
Flynn also produced more podcasts, and his notion of uncovering his business's monthly "income reports" grew his site's popularity.
5. ProBlogger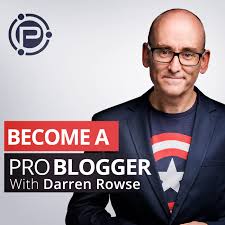 Since the start of ProBlogger in 2004, Darren Rowse, as ProBlogger, has been an inspiration to thousands of bloggers. His blogging advice is usually realistic and based on personal experience.
Also, despite the fact that we all know he makes a lot of money from his writings, you won't see him bragging about how much money he made in a month or year.
Even though many bloggers have gained fame in recent years, I still believe Darren Rowse to be one of the greatest bloggers to master the art of blogging from in 2022.
6. Ahrefs Blog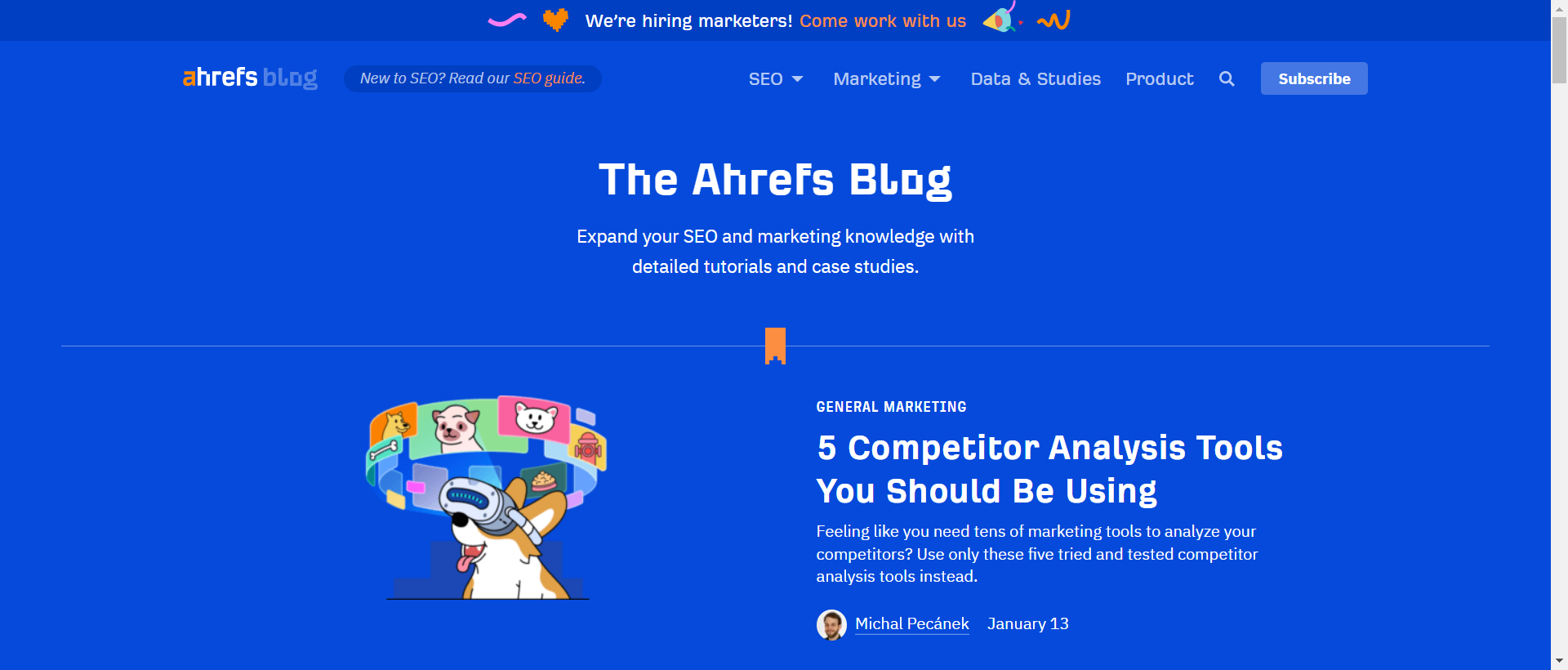 Ahrefs is one of the most effective SEO tools on the market right now. It also offers excellent suggestions and case studies on its SEO blog, which you should check out if you want to improve your SEO skills.
I also recommend that you have a look at their YouTube channel and free SEO courses, which offer a lot of information on all elements of SEO.
7. Blogging Wizard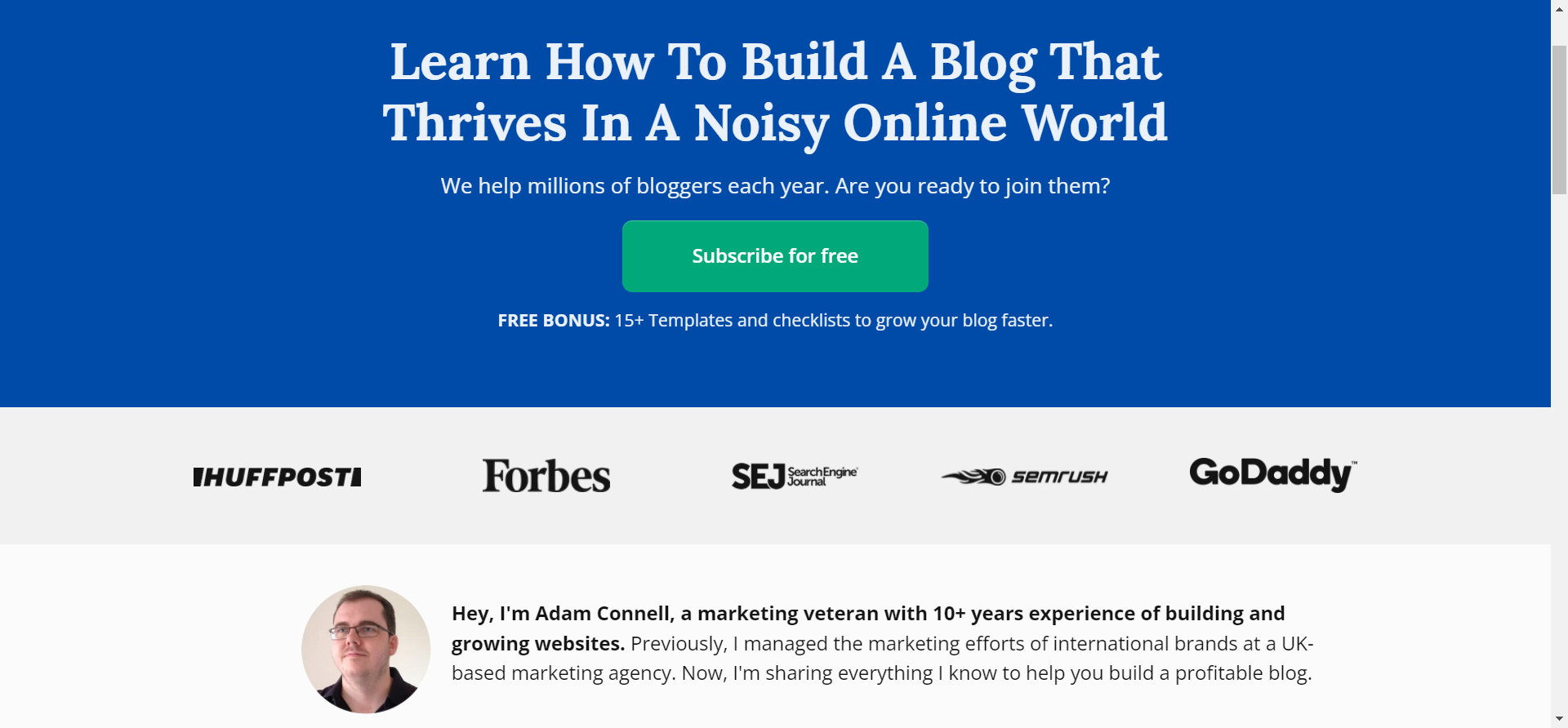 With his site, Adam Connell has a simple goal in mind: to convert his readers into blogging wizards. That isn't a boast.
If you regularly follow the instructions on Blogging Wizard, you will not only improve your blogging abilities, but you will also learn how to monetize your site and generate a consistent income. It's no surprise that Adam's blog receives millions of visitors each year.
8. Tim Ferris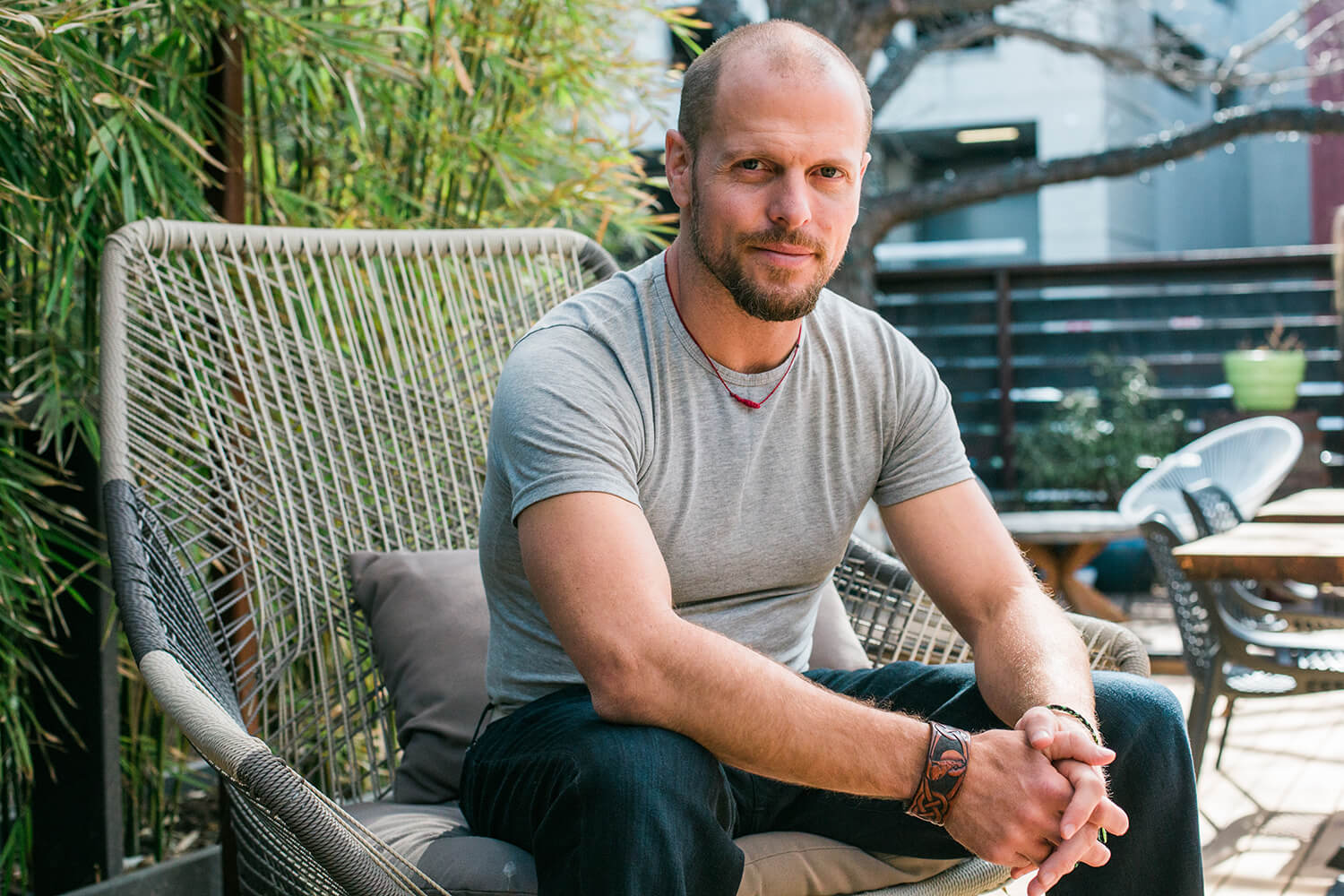 Tim is a self-described life hacker who has acquired a large internet following through his blog articles. He is the author of the New York Times best-selling book "4 Hour Work Week." He went on to write two more best-selling books after that.
He's a regular lecturer all around the world. He's also promoted the concept of "lifestyle design" and living a unique existence.
Tim is credited for popularising the "internet lifestyle," which allows lifestyle entrepreneurs to operate from anywhere in the globe using their computers.
9. Business Insider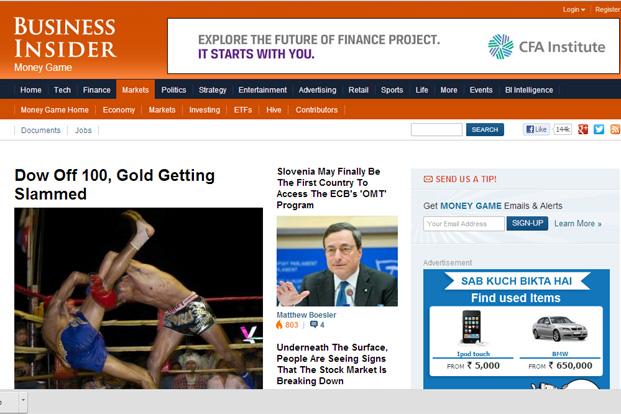 Business Insider is a news website that reports on America's financial and business situation.
Kevin P. Ryan and editor Henry Blodget founded business Insider in 2007, which was published by Axel Springer SE.
It offers us business news, and this site compiles all of the most recent items from throughout the web and publishes them on the site.
In a nutshell, we may use this website to learn about financial news. In 2007, Business Insider launched a site named Silicon Alley Insider. They renamed Business Insider to Insider Inc. in 2017.
This website offers advice on how to grow our business, as well as suggestions and information about prominent entrepreneur interviews.
10. SEO Power Suite Blog
Although the SEO Power Suite (an SEO tool) blog is not as well-known as the other four, it is quite popular among its customers.
And there's a solid reason behind it. You'll discover helpful tips on special parts of SEO, such as Google search patents and core web vitals, that you shouldn't miss if you want to learn more about SEO.
Conclusion : Top 10 Famous Bloggers And Blogs To Follow In [Year]
Many bloggers are active in the sector, but it is not simple to become a well-known blogger. Famous bloggers in higher positions are often a terrific source of inspiration for new bloggers.
It is not easy to become a well-known blogger and a successful blogger. You will learn the truth when you read their amazing stories.
Everyone may achieve success in their industry if they work hard and follow the proper route. To be successful, you'll need a large audience and a dedicated readership.
Are you a new blogger who is putting in a lot of effort to see results? Then stick to it and trust in yourself; wonderful things will come as a result.
I hope you found this article informative, and thank you for taking the time to read it. Please share this information with others if you find it useful.
Do you follow any other well-known bloggers? Then tell us which blogger inspires you the most in the comments section below.
Also Read: