You might be surprised to learn how much money bloggers make.
In their first year of blogging, many bloggers make between $200 and $2,500 a month. Established bloggers may make $3,500 to $15,000 per month if they use effective monetization tactics. Top bloggers may make seven-figure sums from their websites.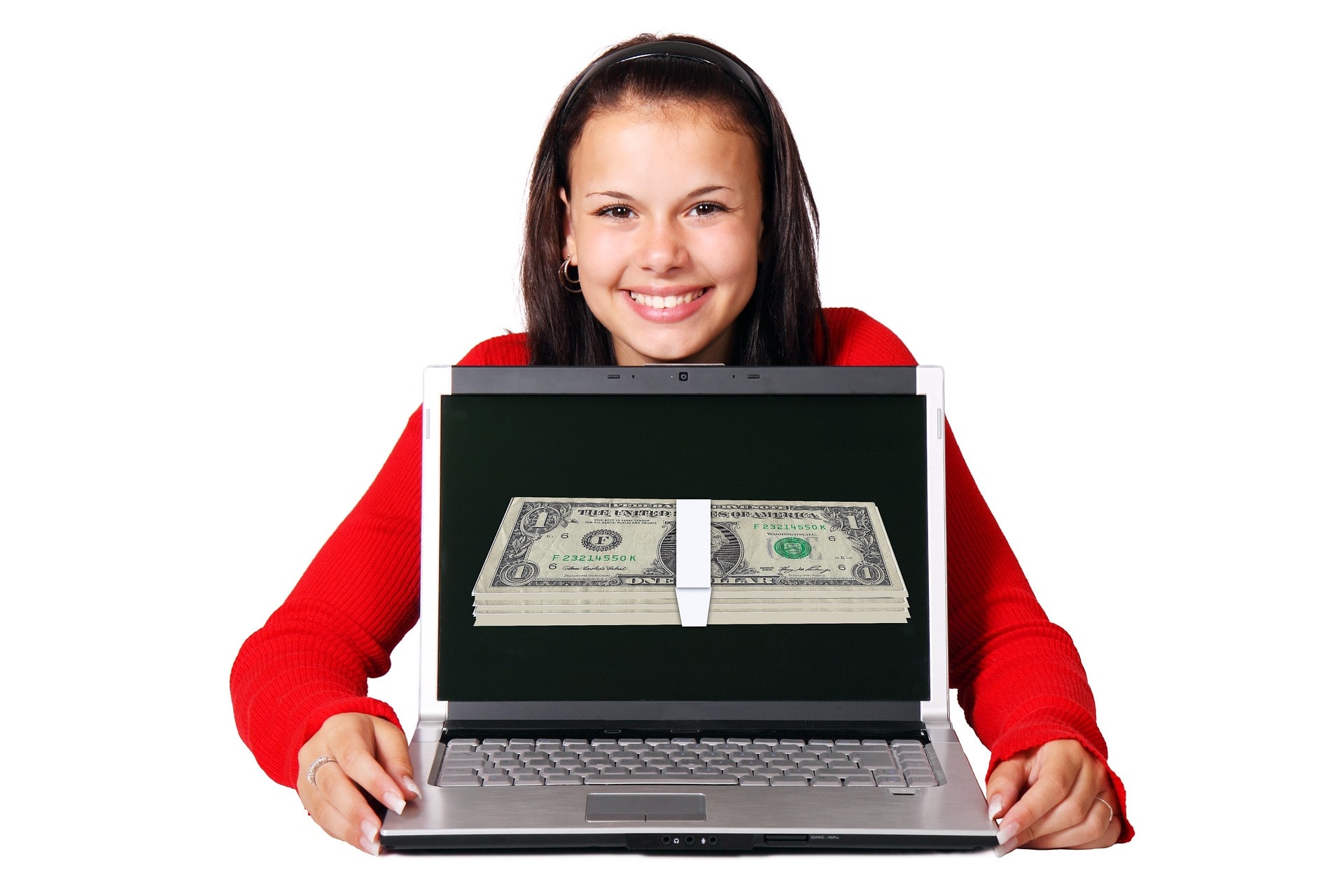 Bloggers can work in a variety of jobs and earn different kinds of money.
The concept of generating money blogging has become increasingly popular as more people work from home. The truth is that blogging may help you make a lot of money.
Let's take a closer look at what they are and how much money they bring in.a
Is Blogging Dead?
Is it too late in 2022 to start a blog? For the past ten years or more, the same question has been asked. In a nutshell, no, blogging isn't dead. Blogging is more competitive than it has ever been, yet it is a flourishing industry.
Blog articles are used by 92 percent of content marketers as part of their plan. Organic search is used by 89 percent of content marketers to distribute their material. In the early phases of purchasing anything, 60% of individuals found blog entries useful.
Every month, over 70 million new blog articles are created by WordPress users. Every month, WordPress blog articles receive over 409 million views.
Facebook, YouTube, Instagram, Twitter, Tiktok, among other networks now collect user data. Blogging is no longer only about sharing personal experiences. Treat your blog like a business if you want to thrive now.
Average Income Of A Blogger?
That's a little like asking, "How much do businesses make on average?"
That's a little hazy, isn't it? However, because blogging is a business, this is a broad subject.
It actually relies on a few aspects, the most important of which is how much time and effort you put into your site.
A blog's success, like any other company, is determined by how hard you work and what you put into it (i.e. taking the right steps for growth).
These factors are extremely significant in the blogging industry, and they are the key to development and success:
How successfully you connect with your audience – Most successful bloggers start by building an email list, but it's not just about turning readers into subscribers. It all comes down to converting those subscribers into devoted FANS.
The level of trust you establish with your audience

– Your followers' trust is what eventually encourages them to purchase your stuff.

Execution

– The capacity to keep moving forward and take action when necessary is maybe the most critical aspect.
The best aspect of blogging is that you can make a lot of money in nearly any area.
The Revenue From Blogging Is Determined By The Amount Of Traffic.
The more traffic you can get, the more money you'll be able to make. 
Many blogging categories may expect to earn between $0.01 and $0.10 per page visit from display and affiliate ads. You may earn $10-$100 each month if you receive 1,000 page views per month.
However, if you can obtain 100,000 page views per month, you may generate $1,000 to $10,000 per month from your site.
To gain your readers' confidence and follow you, you must continually generate quality content. Your excellent content will begin to rank in search engines like Google sooner or later. They will eventually turn into eternal traffic generators, allowing your blog to expand indefinitely.
Increase The Capacity Of Your Email List As Much As Possible
One of your most valuable assets is your email list. Nothing can take away your e-mail list since you own it. Search engines, such as Google, may perform an algorithm upgrade and de-rank your postings without warning. You can always contact your audience using your e-mail list.
Those who sign up for your e-mail list are the ones who will return to read your material and in whom you will create enough trust so that they will buy your items or click on affiliate links to purchase the things you propose.
Successful bloggers may earn anything from $0.5 to $2 per month per subscriber. If you have 1,000 e-mail subscribers, for example, you may earn $500 to $2,000 every month. That's not awful at all.
Blogging's Most Profitable Subcategories
Finance / Personal Finance 

Boring Product Evaluations

Vacation / Lifestyle

Fashion

Health Products/Supplements 
Blogging Categories That Aren't Profitable
Music

Politics/General News

Gardening / Cooking

Games and Toys

Religion 
What Is The Best Way To Make Money Blogging For A Living?
Now that you know how much bloggers earn, it's time to put your skills to the test. You can truly exploit your platform for tremendous opportunities if you've built an excellent platform with a strong brand that resonates with the globe.
Top 6 Ways To Monetize Your Blog:
Here are some ideas for monetizing your blog:
CPC  Ads (Text link ads and banner ads)
You may join Google Adsense, which is the most popular CPC ad network. You'll get paid cents to a dollar or two every time someone clicks on an ad, depending on how profitable the keyword is.
Affiliate Links (CPA = Cost Per Action)
When your site reaches 30,000 monthly visits, it's time to focus on making money through affiliate links.
Affiliate products are products that compliment your content. They will give you a referral fee every time you recommend a new user to the affiliate platform (affiliate fee).
Finding the finest items that suit your best content is the key to successful affiliate marketing.
Sponsored Posts
Brands will want to tap into your audience after you've grown large enough by offering to publish a sponsored article. Writing a sponsored article on a well-known blog is also a good approach to get valuable backlinks to their website. The currency of the internet links.
Just keep in mind that Google does not like blogs that post a lot of paid content. Search engines don't want your site to be a factory for ads; they want genuine content. If you're hosting a sponsored post, be sure to mention that it's a sponsored article.
Direct Advertisement Buys 
(CPM = Cost Per Thousand Impressions + RPM = Revenue Per Thousand Impressions)
Some brands or businesses will contact you to ask whether they can place a banner ad on your website to advertise their product. Assume you get 1,000,000 pageviews each month. You may earn $20,000 from a single above-the-fold banner ad if the business provides you a $20 RPM.
An influencer on social media
Big & major corporations may organize Twitter discussions using a specific hashtag.
They may pay you anything from $100 to $3,000 for an hour session in exchange for you answering questions or participating in the Tweetchat using the hashtag.
The amount you are paid is entirely dependent on the size of your Twitter following.
If you host Facebook live or Facebook chat sessions, brands will pay you as well. Influencers are frequently compensated on Instagram, which is a popular platform for marketers to do so.
I don't use Instagram because I believe it is full of well-chosen fake content that makes people sad.
Freelance Writing
The low-hanging fruit is freelance writing. If you have a blog with some reasonably intriguing content, you will be a lot more marketable than someone who claims to be a freelancer but has nothing online to demonstrate her abilities.
It's a good idea to freelance when you're initially starting out to supplement your income. But, more significantly, it helps to publicize your name because many companies will enable you to link back to your website if you freelance for them.
Final Verdict: Is Blogging a Good Career?
Now that I've addressed the burning question, "How much do bloggers make?" and explained how blogs generate revenue, you can get started on developing a lucrative blog right away or boost the profits on the one you currently have.
Every successful blogger will tell you that earning money with a blog takes time, but approaching it like a business can help you set and reach your blogging revenue objectives.
Overall, there's no compelling reason to believe that blogging isn't a legitimate profession. You are, like every other business owner, running a one-of-a-kind operation. You can turn blogging into a full-time job if you treat it as such.