In this article, we have featured How To Backup A Tumblr Blog. It is possible to download a ZIP file containing all of the blog posts you have produced so far.
To begin, go to the following location in your online account settings:
You can access your account's settings by clicking the "Settings" button at the top of the dashboard.
To export a blog, go to the right-hand side of the page and choose the blog you want.
Exporting your blog's content is as simple as clicking a button in the "Export" section.
When your backup is complete, you'll get a notification letting you know.
As soon as all of your blog's material has been collected, a "Download backup" button will appear. Your blog's exported material may be downloaded by clicking this button. You'll find an "Export [blog name]" button next to the "Download backup" button, which allows you to create a new blog export.
How To Backup A Tumblr Blog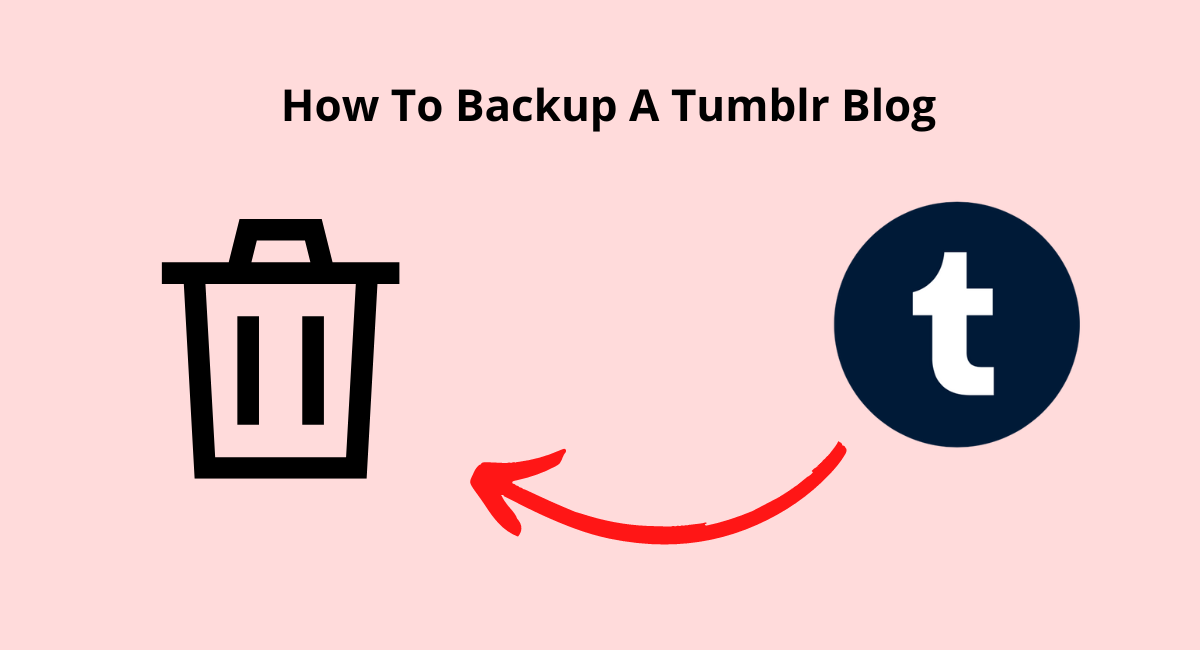 When the backup is finished, Tumblr will send a confirmation email to the address you provided during the sign-up process. When exporting a group blog, only the admins will be alerted that it has been successfully exported.
Exporting information from several blogs requires starting the procedure from scratch for each site.
The following items can be included in your blog export:
Each post has its own HTML file in the Posts folder (this includes reblogs, drafts, private posts, flagged posts, and any other hidden posts).
a Media folder containing all of your posts' media as well as any additional media you've added (like in messaging). Your uploaded files will be returned to you just as they were (JPG, GIF, PNG, MP4, and so on).
An HTML representation of the message exchanges on your blog.
A graphical depiction of the entries on your blog, in HTML format as well.
Option #2: How To Backup A Tumblr Blog (different approach)
Here, we'll show you how to move your Tumblr blog to WordPress.com as a backup (or since Tumblr is now owned by WordPress) so that you don't lose your content.
You may also export your Tumblr blog to a ZIP file following these instructions if you're leaving Tumblr.
To begin, create an account on WordPress.com. A WordPress.com blog is required; all you have to do is pick a username and confirm your email address to get started.
For the time being, it's best to go with a free domain and a free plan.
Start WordPress Admin
picture Import the image
Select Other importers from the drop-down menu.
Import from Tumblr is the third option.
Quick Links:
picture 4 – Permit Tumblr to access your account
In order to get started, click the 'Connect to Tumblr now' option. In order to use Tumblr, if you haven't done so before, you may need to do so. Make sure that WordPress.com can access your site.
The import is now complete!
Select your Tumblr blog from the list of your blogs and click on 'Import this blog' once you've verified.
The rest is handled by WordPress.com, which will upload your entries to your WordPress.com blog for you.