Blogging is a great way to build an audience, grow your list, and start generating revenue online.
Unfortunately, 99% of bloggers fail.
Sad… but true.
And it's because while many bloggers are creating great content, they rarely know how to convert that content into traffic, subscribers, and sales.
All too often, most blogs are just one BIG leaky bucket. Hundreds of visitors came to the site but leaving in a mass exodus never to be seen again.
In this article, you'll learn how to "capture" that traffic and turn them into subscribers, customers, and long-term raving fans.
A.K.A… Let's build your cult following. Yes, the email subscriber list.
For every $1 you spend on email marketing, you can expect an average return of $42. That's a big and lucrative number.
Double Your Email List with WordPress Plugins (How To Grow Your Email List?)
It starts with using the right tools.
There are some great WordPress plugins that will help you convert that hard-earned traffic into subscribers.
My favorite is Thrive Leads.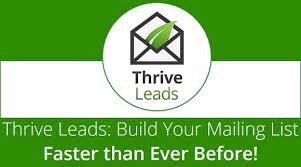 This allows you to easily create popups, sticky bars, content upgrades, 2-step opti-ns, welcome mats, slide-in boxes, and more.
Turning your blog into a list-building machine.
But there's one feature in particular that makes this one my favorite.
It's called SmartLinks.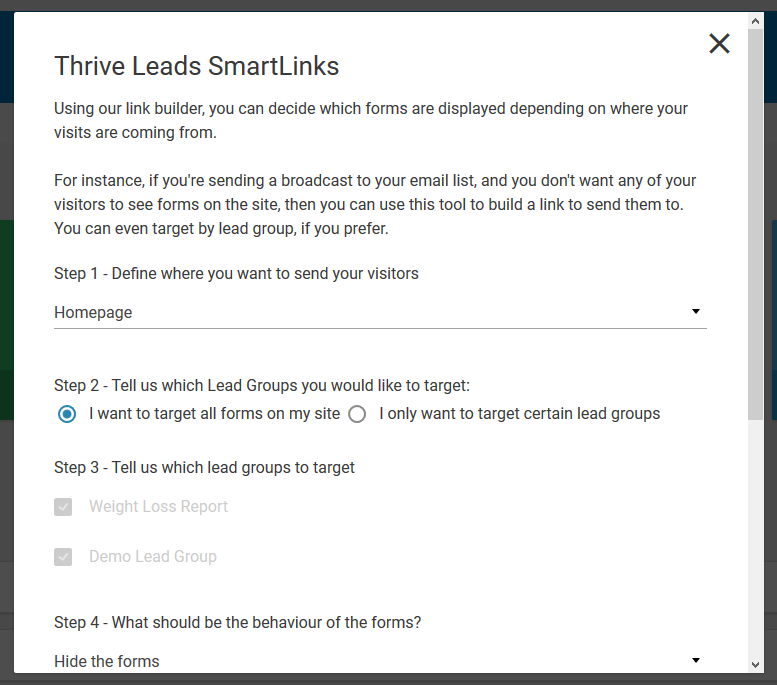 This allows you to show different content to different visitors.
So for new visitors, you might show an opt-in box while existing subscribers might see an option to join your Facebook Messenger list or your latest product promotion.
Why keep showing the same 'ol pop-up to your existing subscribers?
It doesn't make sense.
Instead… let's use that opportunity to show your other offers!
Thrive Leads is one of the most sophisticated WordPress plugins for growing your email list.
And I've tried a lot of them.
Ok – now that we've got the most powerful plugin in our toolbox, let's start converting your traffic into subscribers.
So first, we're going to add a screen filler lightbox to your blog.
This is the fastest way to increase conversions on your blog.
For us, it converts around 4% to 5% of our visitors into subscribers.
This tool essentially turns every page on your blog INTO a squeeze page.
So that when they land on your site, a full-screen lightbox fills the page to offer them some sort of free gift in exchange for name and email.
If they're not interested, they can easily close the lightbox and go back to reading the article.
It's a great way to turn first-time visitors into lifelong subscribers and customers.
But you can also use the screen filler lightbox to promote your latest product, grow your Facebook messenger list, invite people to an upcoming webinar, or grow your social media following.
The possibilities are endless!
And with Thrive Leads, you can show different offers to different visitors based on whether or not they have subscribed yet.
How cool is that?
How to Dramatically Boost Conversions with Content Upgrades?
The next strategy for growing your email list is to add content upgrades to each of your blog posts.
This right here is GOLD.
Now – if you're thinking "oh I've heard of that".
I want you to stop and tell me if you're actually DOING IT.
Because that's the only thing that matters.
There's a BIG difference between knowing something and DOING something. So let me show you some of the easiest ways to implement this strategy.
Because I think for a lot of people – what holds them back is that this can actually be quite complicated and time-consuming.
Setting up a special content upgrade for each and every blog post.
So let's make it easier.
The easiest way to implement content upgrades on your blog is to use a premium WordPress plugin called Post Gopher.

This plugin automates the entire process.
Simply install the plugin and everything is done for you:
1. Post Gopher automatically converts your posts blog posts into gorgeous PDF lead magnets.
2. Adds a 2-step opt-in form to EVERY post.
3. Automatically emails your new subscriber the free PDF.
4. And adds your new subscriber to your autoresponder of choice.
It's simple, easy, and elegant.
I've spent hours setting up a content upgrade for a SINGLE blog post.
Now, with this plugin you can add high-converting content upgrades to EVERY post with just a few clicks.
Seriously… I wish I'd created this plugin myself.
But I'm just glad someone did.
Now – If you're going the manual route, you'll need to set up a 2-step optin that allows people to download a PDF version of the blog post they're currently reading.
Yeah, I know, you're probably wondering why on earth someone would want to download a PDF version of the exact article they're already reading.
But the fact of the matter is that people are busier than ever. If we find some good info on your blog, we want to save it for later. And the easiest way to do that is to offer a PDF version of the blog post.
We have blog posts that have generated thousands of subscribers from just this ONE strategy.
In fact, as soon as we started using content upgrades, it tripled the conversion rate on our blog.
On average, you can expect to see around 10% conversion rates from your content upgrade.
Convert 10% of your visitors into subscribers using Content Upgrades!
And the reason it performs so well is that it's directly related to what your visitor is ALREADY interested in. It's a congruent offer.
You can also create custom content upgrades. Here are a few examples…
A "Part 2" of your blog post.
An additional video tutorial.
A worksheet they can download.
A cheatsheet version of the blog post.
An audio version.
Etc.
Or you can keep it simple and just offer a PDF version of the post itself.
They both convert really well and it's a lot less work on your part.
You can also set up your content upgrades using Thrive Leads.
In fact, Thrive Leads will even deliver the free PDF to your new subscriber using a feature called "Asset Delivery".
So you don't have to worry about setting up multiple lists or forms in your autoresponder for every single content upgrade.
Been there. Done that. Wasn't fun 🙂
But Thrive Leads makes it easy.
Next up we're going to turn your homepage into a list building machine.
Now – this one is optional.
So don't get your panties in a wad if this is just too many things for your to-do list.
I get it.
This is just a little cherry on top.
We've already covered the BIGGIES.
Now we're just having some fun.
So if you like to geek out on this kind of stuff, let's continue…
Turn Your Homepage Into a Lead Machine
Your homepage is one of the most visited sites on your entire website.
And most people who go there have already read one of your blog posts.
So why not give use the home page to give them an opportunity to go deeper and join your list!
But you can also get fancy with it.
Here's a screenshot of the Design Your Dream Homepage.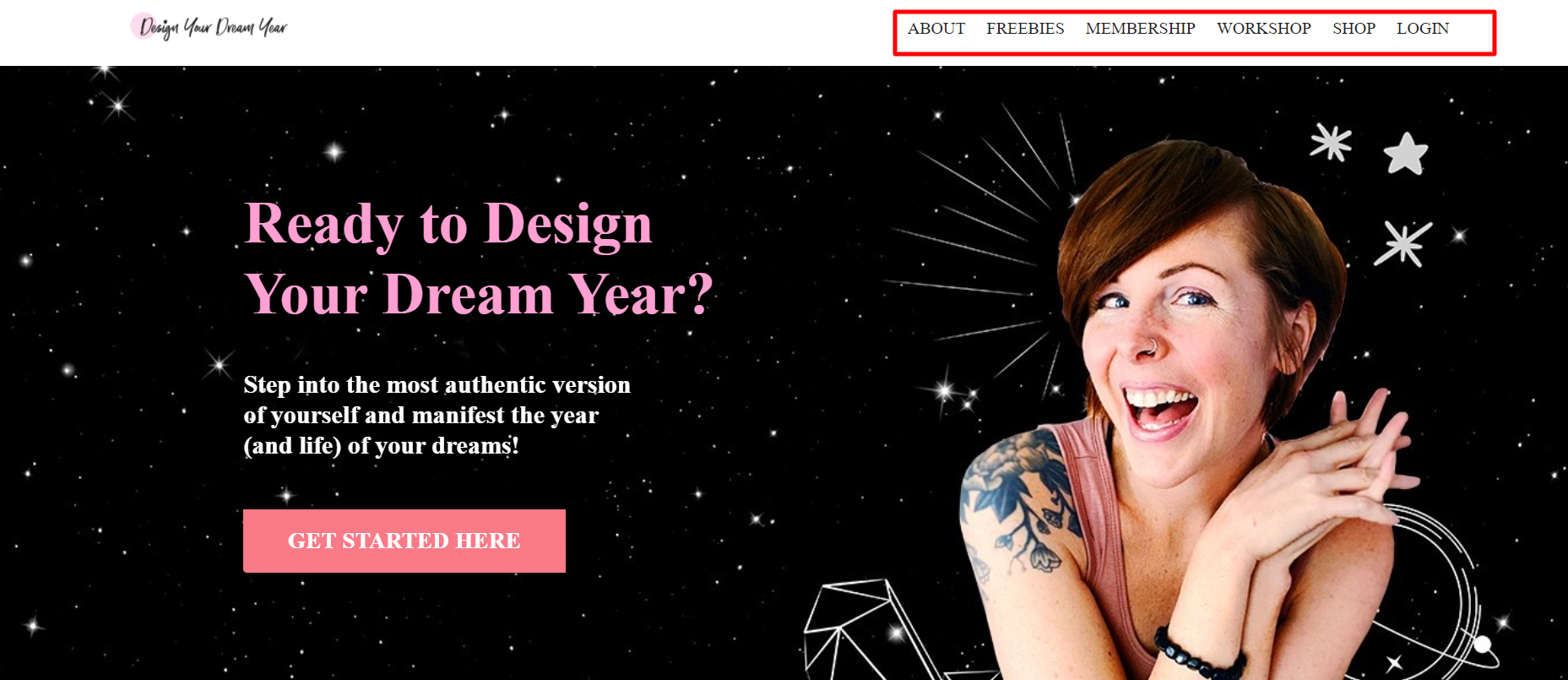 As you can see, she gives her visitors a couple of different choices based on which topic they're most interested in.
But every link leads to an opt-in page.
This also allows her to segment her list based on interest.
How cool is that?
Here's another example from Derek Halpern.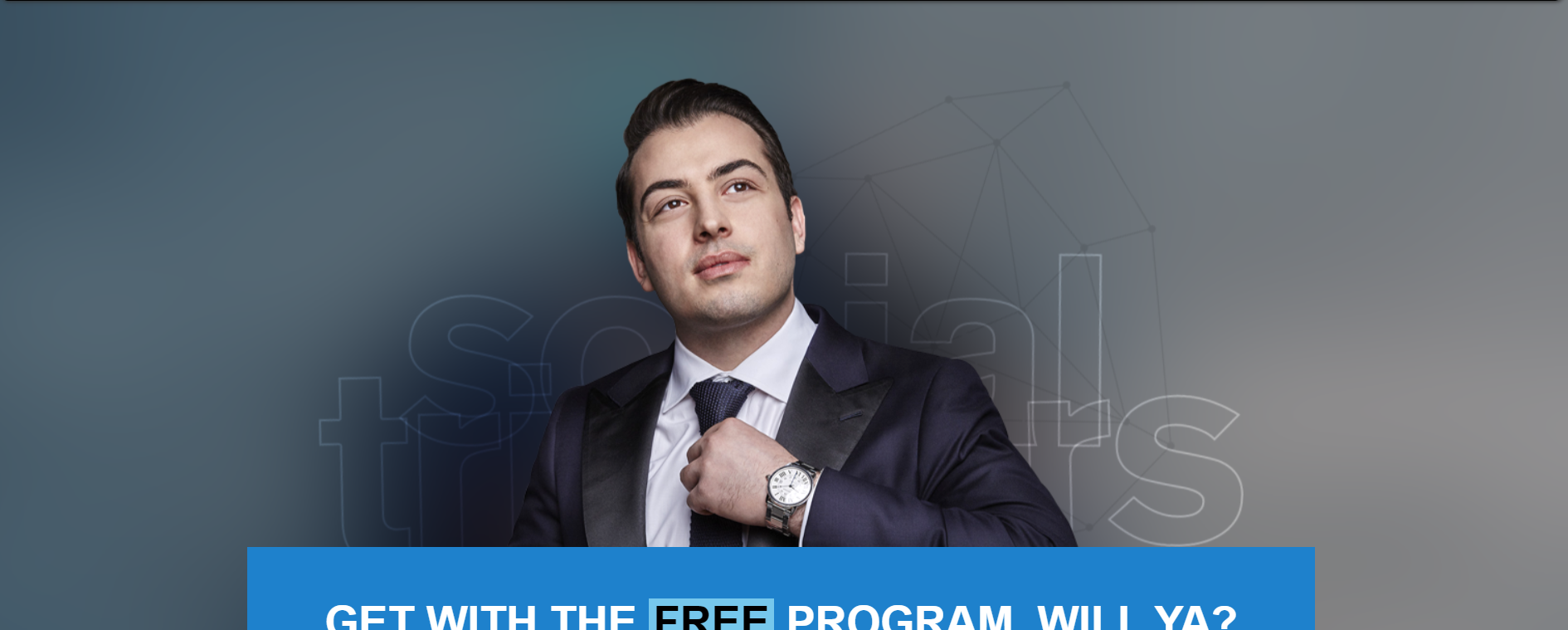 Now if that wasn't cool enough for you, this next strategy will surely do the trick.
This is where you start putting all that traffic to work. Creating an endless "traffic loop".
Here's how it works…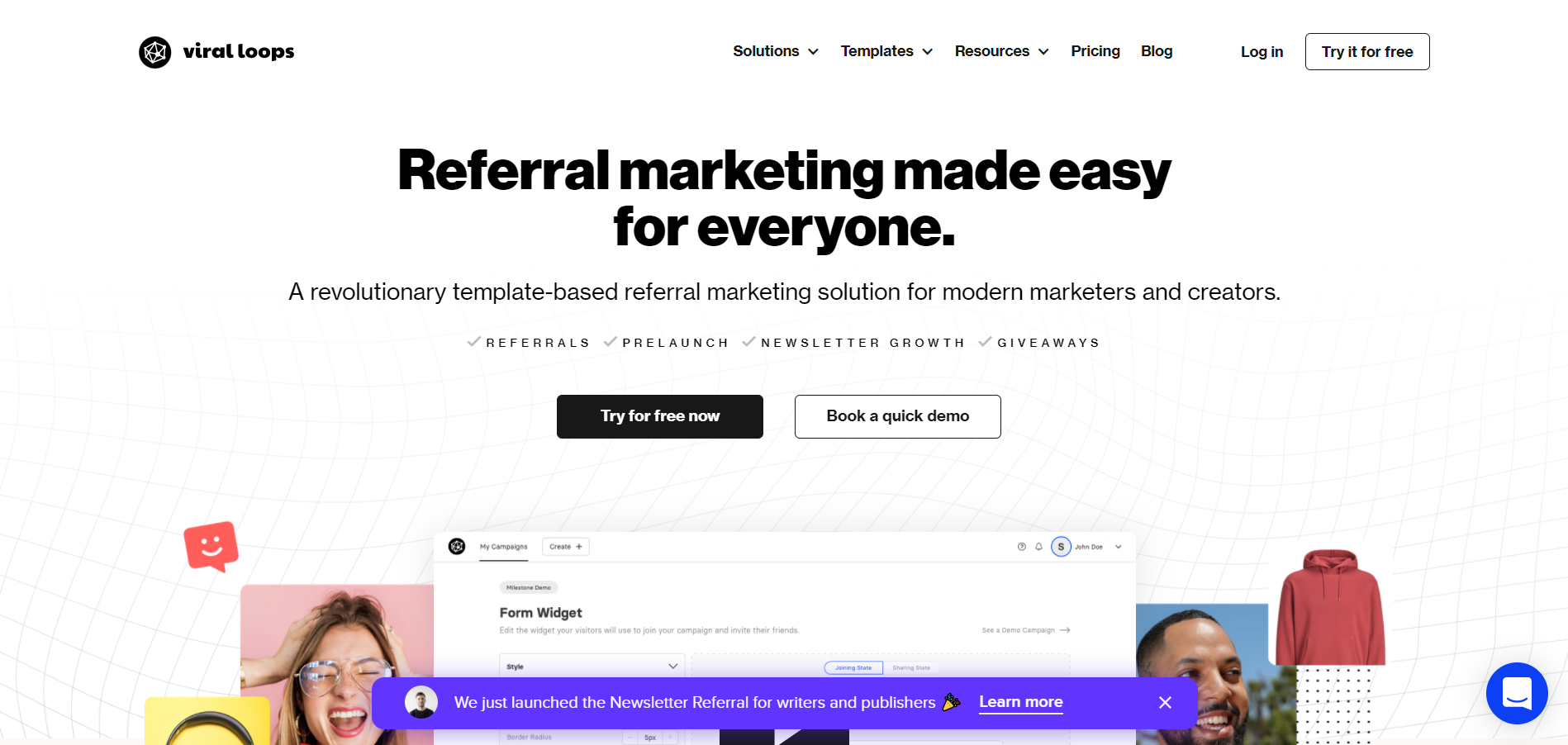 When someone subscribes to your blog, they are taken to what's called a thank-you page.
Now – most people just say "Thanks for subscribing! Your free PDF is on the way."
They just blew one of the biggest opportunities on their entire blog.
Because this is yet ANOTHER high-traffic page on your blog and it can do wonders for your traffic.
Here's what you do instead…
We're going to use a little Worpdress plugin called SmartBribe.
This is going to allow you to bribe your new subscribers to share your content on sites like Twitter, Facebook, and LinkedIn.
So on the thank-you page, they are offered yet another free gift. A bonus so to speak. To claim their free bonus, all they have to do is share their blog post on their favorite social media site.
And bada bing badda boom…. the bonus content is unlocked.
These viral thank-you pages will help you generate hundreds of additional social shares. Creating a perpetual traffic machine.
Which continues to fuel your blog and grow your email list.
In fact, you can also use this strategy on social media sites like Facebook and Linkedin.
Conclusion:
Ok, my fellow bloggers – you are now equipped with everything you need to start building a large email list of raving fans who gobble up all your cool stuff.
Remember – you don't have to do 100 different things to grow your email list.
Just stick to the BIGGIES.
Stick to the 80/20. Work smarter (while your competition works harder.)
Also Read: