Recent times have seen Snapchat become one of the most popular, entertaining, and widely used social networking websites. In the year 2012, Snap Chat was launched, and ever since, it has been a favourite among young people and snap lovers all over the world.
Most people even ask- Can I log into snapchat on my computer?
Snapchat and WhatsApp are popular messaging apps that let you send photos and videos to family and friends. Compared to other messaging and photo-sharing apps, Snapchat boasts flamboyant filters that are sure to make one's pictures and videos look better.
Further, it allows you to add captions and doodles to your images to describe a recent date, a recent outing, or an exciting family event.
Snapchat's most unique feature is the ability to share sensitive and secretive photos and videos with friends for a short period of time.
Exactly! You can share off-the-record & confidential pictures on Snapchat on a temporary basis, which means that any picture you share on this platform will only last for 10 seconds.
Instagram and WhatsApp have similar stories. Though you cannot save pictures directly, the other person can take a screenshot so you can keep a record of any image you send! Android, Windows, Blackberry, and iPhone users can easily download this app for free.
Mobile phones come with a variety of messaging apps. Yet, they can't use their phones at work to check out their news feed or scroll through their timeline!
Consequently, they seek out an alternative, in which these apps can be accessed without any risk of catching the attention of their bosses. Through computers, of course!
Features of Snapchat Online PC
Snapchat for PC comes with various intriguing features. However, you might not find Snapchat for PC as usable as Snapchat for mobile.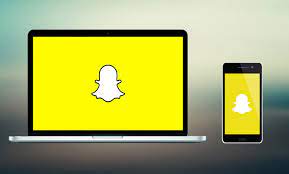 Here are some quick features of Snapchat PC:
You can take photos and videos with your phone and then share them. You can include a caption to make it more fun. Or, you can share the photos/videos with your friends as well.
The application has a special feature where you can upload all the photos and videos. They will be deleted after 24 hours and no one can see them without taking a screenshot.
You can see if your friends are online from this app. If they are, you can chat with them. You can also video chat with your friends when they're online.
How to login to Snapchat on Computer?
So, we'll answer these questions as well as how to fix the Snapchat login on PC or your mac.
Snapchat login using Bluestacks
First, let's talk about what Bluestacks is before teaching you how to and why to install it.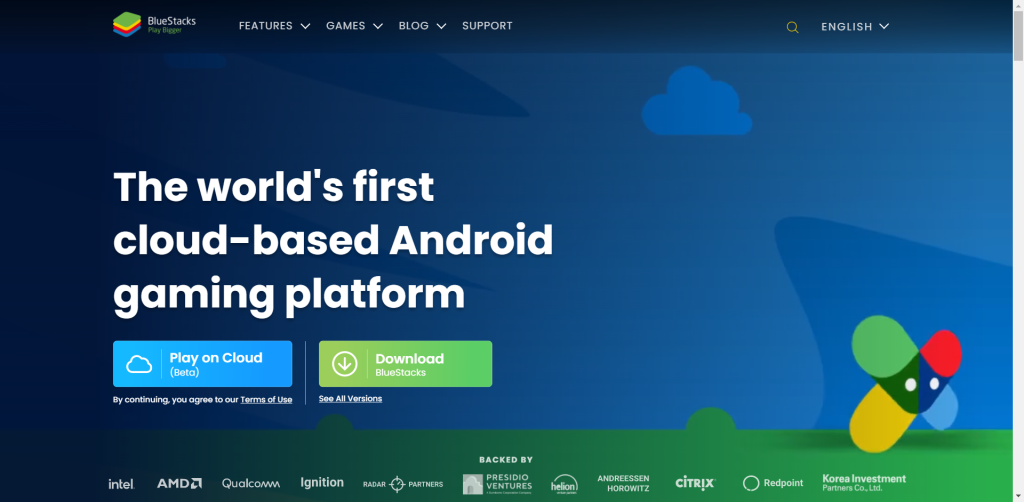 A company called BlueStacks developed the BlueStacks application in 2009. Specifically, this application enables Android-based third-party apps to work on Windows and Mac computers with Microsoft Windows operating systems.
In addition, this application is very helpful to those who are constantly using their systems; they are able to access messaging applications while working, without the need to use their phones!
The same is true of installing Bluestacks on PCs and laptops for Snapchat sign-in on the computer in a smooth and uninterrupted manner.
Bluestacks can be easily and quickly installed on your PCs by using these guidelines:
You can visit BlueStacks via your PC by going to http://www.bluestacks.com.
Then, click the 'Download' button to begin downloading Bluestacks.
Open the app to continue installing it after the download is complete.
Once you have accepted the terms and conditions, click 'Next' and hit 'Finish'.
To complete the installation process, click on the 'Install' button.
To complete the Snapchat online sign-up process, tap on the 'Finish' button.
How to run Snapchat using Bluestacks?
When you have installed Bluestacks on your PC, you will need to set up your Google account to run Android applications in Bluestacks.
Google PlayStore can be accessed by clicking the 'Search' option.
You can install Snapchat free by typing in 'Snapchat' and clicking 'install'.
With Snapchat installed on your computer, you can share images, videos, and snaps with your friends. Simple, right?
Does Snapchat work on Blue Stacks?
The newest version of the Bluestacks, or Bluestacks 3, does not support Snapchat. Snapchat's developer is not allowing it on the newer version of Bluestacks.
So, if you are using the newer version of Bluestacks and want to use Snapchat, you will need to use the previous version of Bluestacks.
How to Use Snapchat For PC?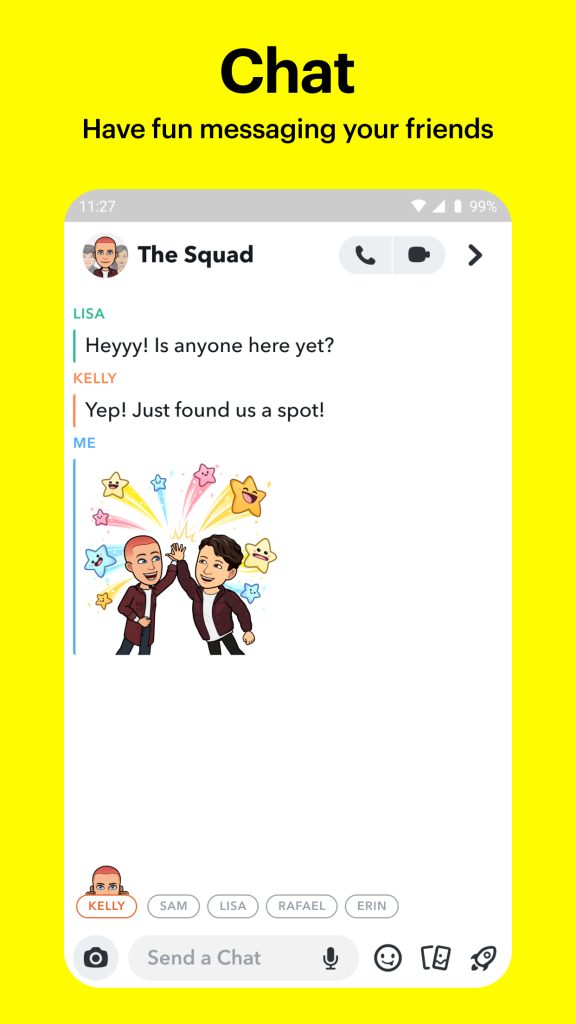 Windows PC and desktop versions of Snapchat are also available. You can use Snapchat on your PC by using an Android emulator. The best Android Emulator, BlueStacks, is a recommended application.
Snap for PC Apk can be downloaded using Bluestacks, loaded, and you're good to go.
What emulator works with Snapchat?
Manymo is an Android emulator that allows you to run Android applications online, such as Snapchat, Instagram, WhatsApp, or Facebook, using. You do not have to download Manymo in order to use Snapchat on it.
That is its best and most outstanding feature. Instead, with Manymo, you can easily sign-in and quickly access a variety of Android applications.
You must have a Google Play account as well as a mobile device or any other device registered with it in order to use Manymo. Just follow these steps:
Create a Google Play account on your computer and install Snapchat from there. .apk formats are needed for the application, which you need to save in your system after opening.
If you wish, you may save it to your desktop, downloads, or an individual folder.
To use Snapchat on a computer, you need to upload it to your Manymo emulator.
Please run the sign up process on pc by going to Manymo and opening it.
Create a Manymo account by entering your credentials. Manymo comes in a free version and a Premium version, both of which require payment.
You will need to login with your user name and password to launch Manymo.
By clicking the top right option of the screen, you can select the emulator's dimensions and resolution.
Launch the emulator, then search for and upload the Snapchat .apk file from your PC to run the Snapchat login.
Snapchat is now available online. You can continue snapping after entering your login details – username and password!
In case you forget your username and password, you can recover them via the Snapchat website by following the links provided in Manymo.
How to fix Snapchat login temporarily failed?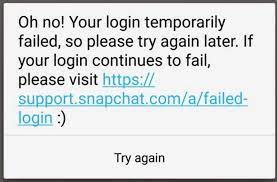 Rooted Android device users are most likely to encounter this error when browsing through social networking websites like Facebook, WhatsApp, or Snapchat!
Sometimes, when you log into Snapchat through your PC, you'll see a heart-wrenching message such as this:
Then say, "Oh no!" It looks like your login has failed temporarily. Please try again later."
You're in the right place if you suffer from similar distress! If you follow the steps below, you can fix Snapchat's temporarily failed login issue:
Snapchat's official app is the only way to avoid interruptions. This app is available in the Google Play Store for free.
If you want to avoid any problems, you must have a valid Google account.
Make sure the date and time on your system are correct.
Using these tricks, we hope you will have the world's best experience using Snapchat using your computer.
If you want to get the best results, make sure you have a camera on your system, so that you can share your gorgeous images online with your friends and earn their acclaim.
Conclusion: Snapchat login on PC/Computer?
We hope you have learned a lot about how to use Snapchat on your computer and that this tutorial has given you some insight into the many ways that technology can help us in our daily lives.
You can now run various apps on your computer using Bluestacks that you would want to use. This is great for the many people who need access to their favourite apps but do not have an iPhone or Android device.
Also read: