Etsy is an online marketplace that brings together vendors and prospective shoppers. Etsy is well-known for its antique things, craft items, bags, apparel, home decor, beauty products, and jewellery.
You need an Etsy account to begin selling. Etsy charges a listing fee of $0.20 per item, plus a transaction fee of 5% when an item sells.
Etsy has the goodwill to provide low-income businesses a head start in launching an eCommerce store and connecting with customers they may have never met.
Etsy's aim is to help sellers convert their creative interests into opportunities and to help shoppers find one-of-a-kind things crafted with care.
Here Are The Most Unique Techniques And Suggestions For Increasing Your Etsy Sales.
1. Make Use Of Etsy's Selling Tools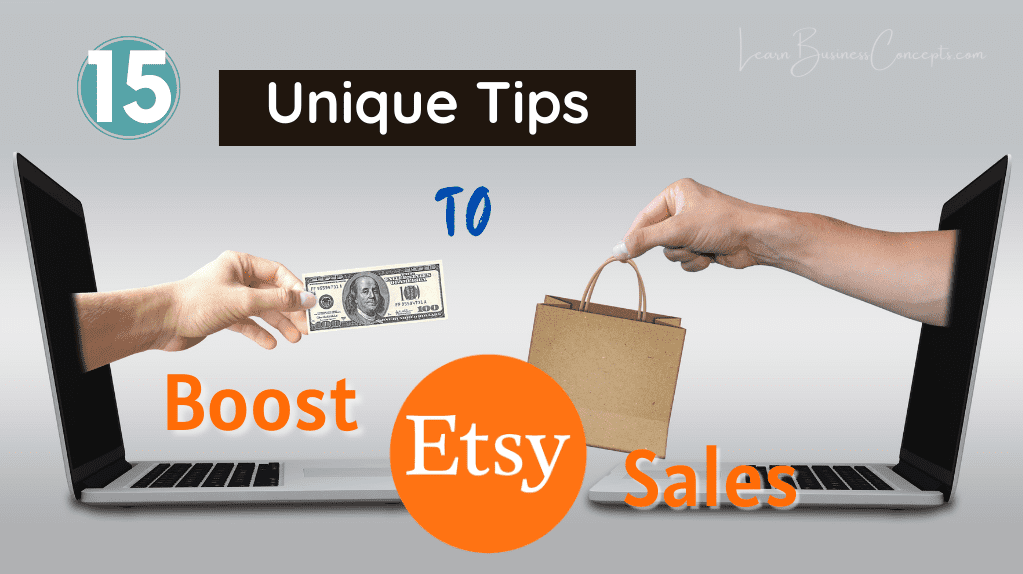 There is a variety of Etsy selling tools that will facilitate your day-to-day Etsy shop operations. Outfy enables you to produce and schedule social media videos and collages for your store's social media profiles.
Tools like Marmalead assist you in identifying the best long-tail and short-tail keywords for your product listings.
There are numerous selling tools to improve your listing, facilitate your shop's social network posting, offer incentives when introducing new customers, conduct targeted marketing, monitor inventory, automatically renew your listing, etc.
2. Reward Abandoned Etsy Shopping Carts with Discounts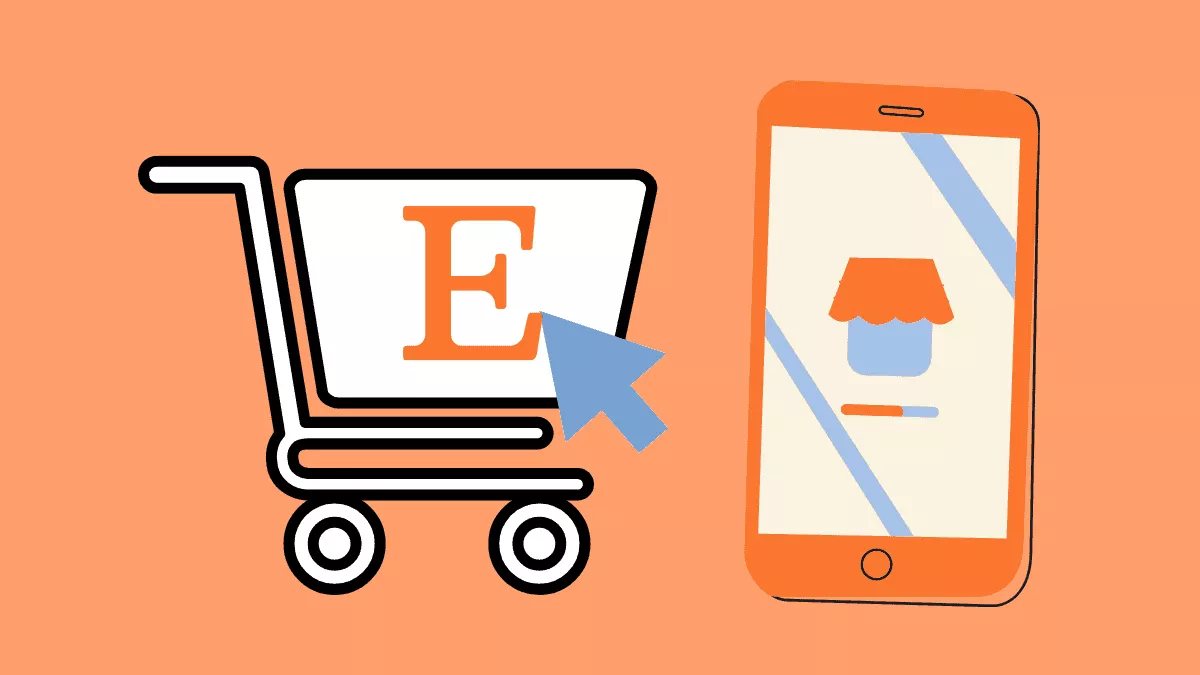 When a customer is about to abandon their shopping cart, Etsy provides you with the opportunity to offer them coupon vouchers.
The likelihood of customers abandoning their shopping carts on an eCommerce platform increases when they change their minds last minute.
The use of this option, however, allows you to persuade them to purchase the items again.
3. Constantly Change The Title And Tags Of The Product Listings
Your products should be seasonal-appropriate, right? When there is an upcoming special event, you can increase the product's visibility by associating the season keyword with the item's title.
Seasons can be anything, including Christmas and Easter. Try this to give your products a seasonal sales bump. However, ensure that the keywords are relevant (avoid spamming).
4. High-Quality Product Images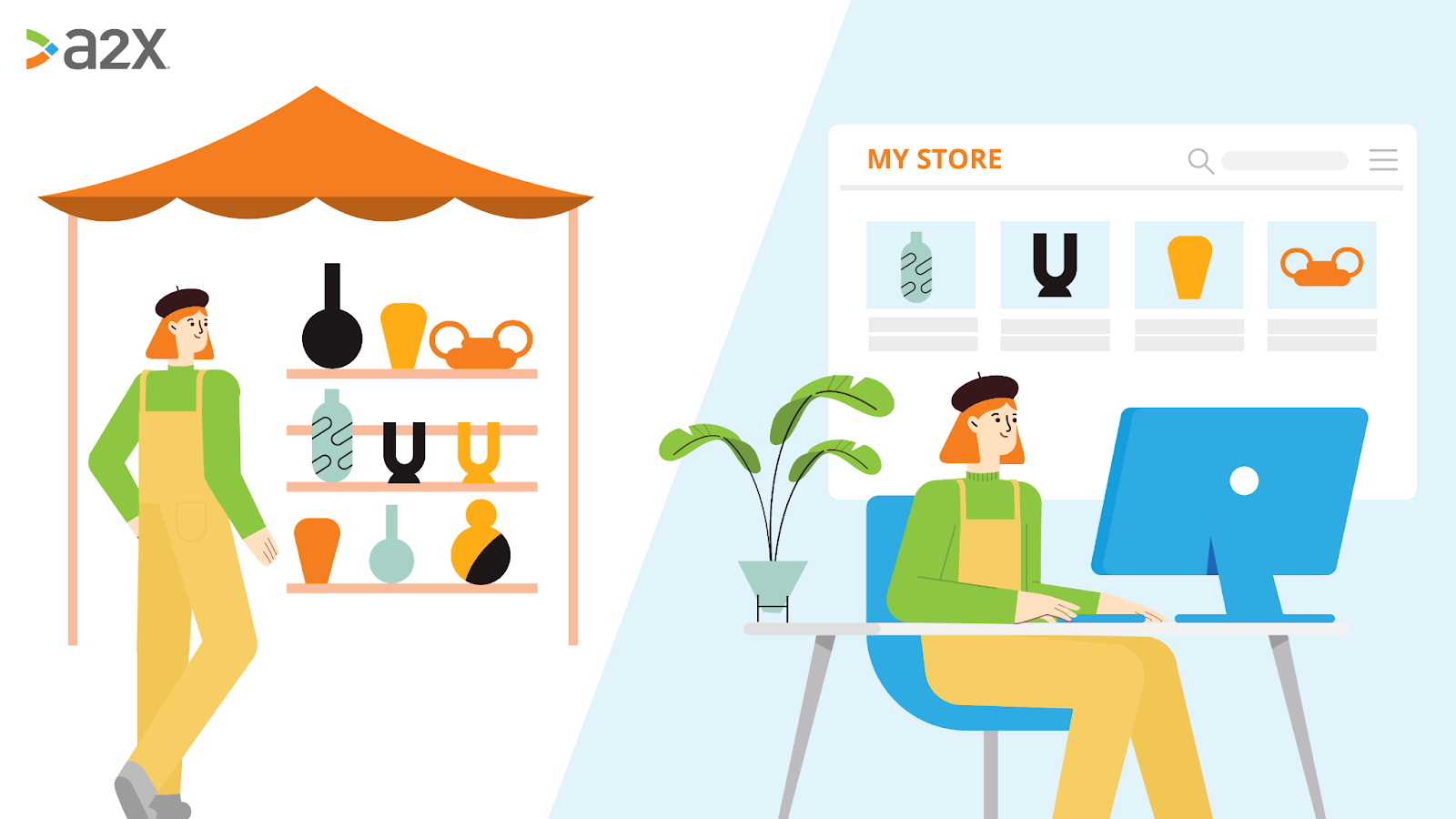 In any eCommerce store, customers will click on a product after viewing its image. You should have superior product images on your online store.
It is not necessary to have an expensive DSLR camera to photograph products. You must have a smartphone capable of taking images. Lighting has a significant influence on enhancing the quality of product photographs.
The following video demonstrates how to take high-quality product photos with a smartphone. Taking product shots using a lightbox as the background is the simplest and most expert method.
5. Join Pinterest And Be Active There
Pinterest is currently the most popular social networking and visual search engine platform for driving visitors to eCommerce, blog, and Etsy websites.
Create an outstanding Pinterest profile and pin frequently about your items and related topics. This will help you enhance the internet visibility of your Etsy shop.
6. Learn Etsy SEO Techniques And Use Them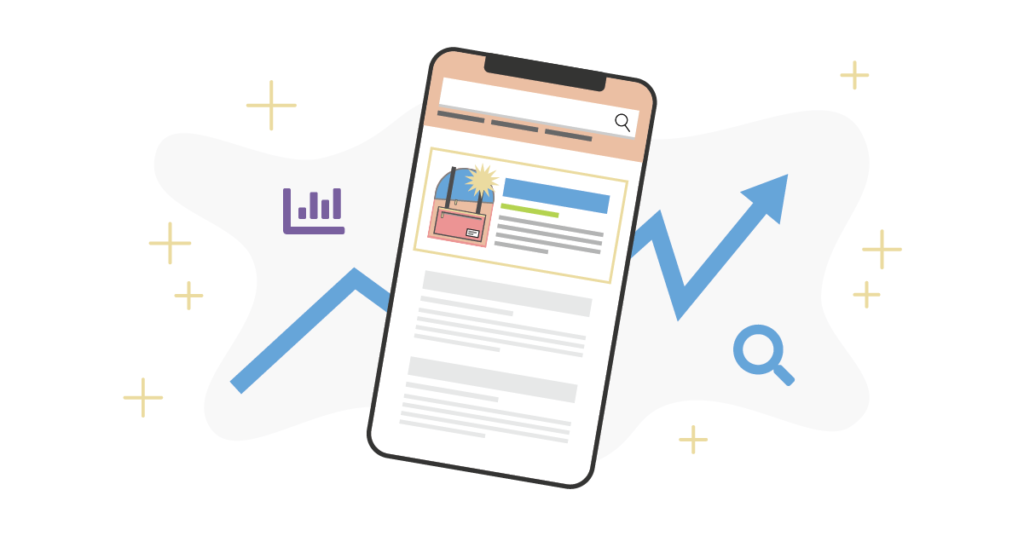 Etsy's website is extremely SEO-friendly. People typically search for a product using keywords, and they select products based on the top search results.
To rank at the top of search results, you must grasp SEO techniques and methods.
7. Think About Advertising On Etsy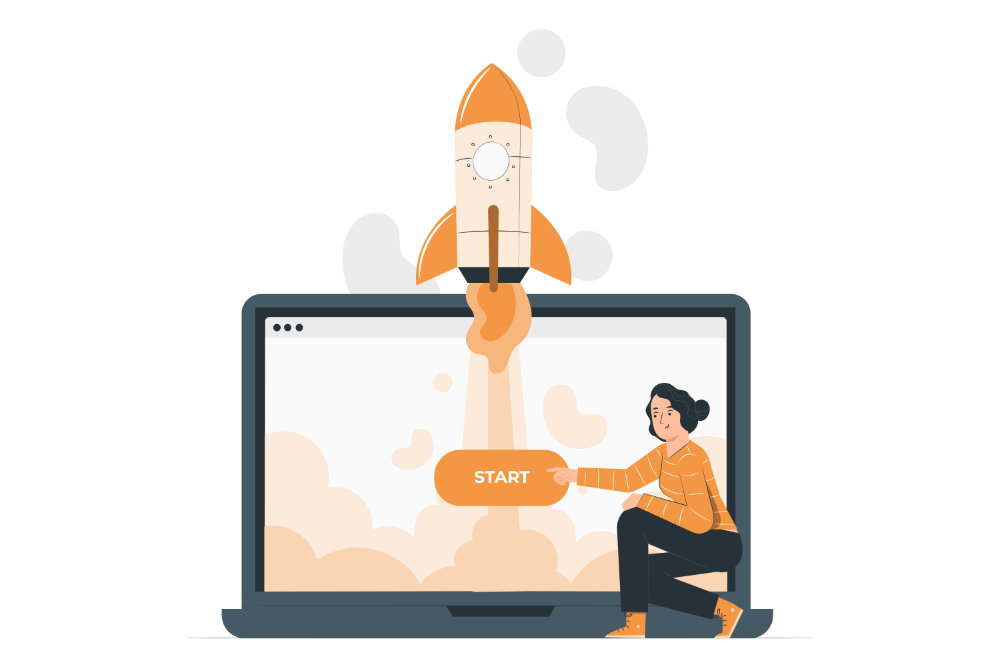 Etsy Ads can be used to promote your products on search results and other Etsy pages. You can establish your advertising budget and select which product listings to promote.
This is an excellent method for increasing initial traffic to your Etsy business and generating early sales.
8. Focus On Returns, Refunds, And Shipping Policy
Customers typically examine the return, refund, and shipping policies before making a purchase. You must prioritize your Etsy shop's return, refund, and shipping policies.
Attempt to make these policies user-friendly, comprehensible, and simple to read.
9. Keep Your Facebook And Instagram Profiles Up-To-Date
To be a highly successful Etsy seller, it is vital to publicize your business outside of Etsy. Facebook and Instagram are the most popular social media sites.
These platforms will assist you in attracting new clients to your online store and product listings. You must simply share identical products on Facebook and Instagram with appropriate, enticing descriptions.
This will increase the visibility of your Etsy shop across social media platforms and enhance the online reputation of your business.
10. Use Social Media To Distribute Coupon Codes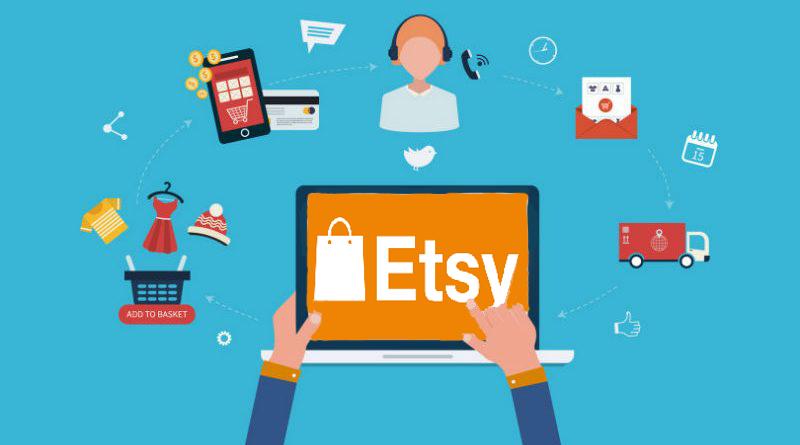 You can engage your social media shop's fans by offering them discount codes to generate new purchases.
This is an excellent method for increasing conversations on social media sites and driving traffic simultaneously.
11. Create Your Own Brand Website
Having merely an Etsy shop is insufficient for a developing business. Your brand should have a dedicated website for distributing product-related information.
This will be an excellent way for your customers to see your brand's online authenticity.
In addition, it is strongly advised to include all product listing facts and tie them to relevant keywords and SEO. This will assist you in attracting visitors from search engines like Google and Bing.
12. Choose The Right Products
Etsy is a well-known marketplace for purchasing Jewelry, Clothing, Shoes, Party Items, Wedding Items, Home Decor, Toys, Arts, Craft Supplies, and Vintage Products.
Ensure that your products fit into one or more of Etsy's categories.
To ensure that you are competitive, you must conduct ongoing research on the sales volume and consumer feedback of your competitors' items.
You may want to lower your profit margin if you are new to Etsy so that you can offer somewhat lower prices than your competition. Your Etsy store's profit margins might increase as a result of this.
13. Research On Etsy Sellers Who Are Successful
Theoretical knowledge is insufficient to ensure the success of your Etsy Shop. You must be comparable to the competitors. You must investigate the stores that are doing well in your niche.
Examine what they are doing to skyrocket the success of their Etsy shop. Apply your findings to your own Etsy store.
14. Take Advantage Of Free Shipping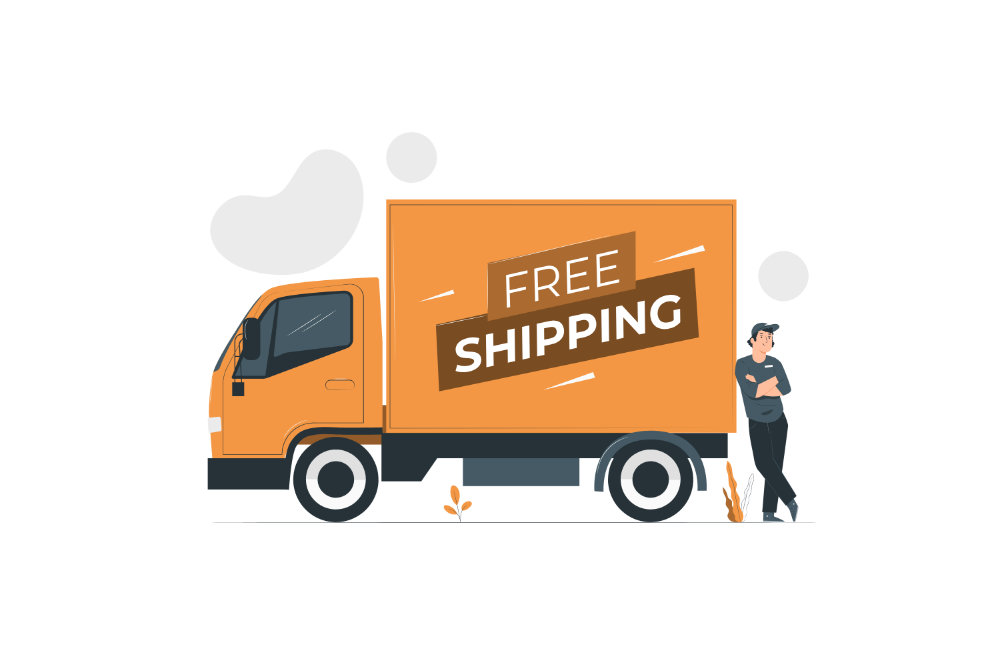 Free delivery is a terrific approach to capitalise on the product listing lead you've generated. People adore it when a retailer gives free shipping on orders of $50 or more.
This will help to enhance your store's sales.
15. Create A Mailing List For Emails
Email marketing is a conventional method for increasing sales. However, it is a successful method in the present day as well.
Sending email campaigns can help you keep your consumers informed about new products and boost the exposure of your Etsy shop.
This will entice customers to visit your Etsy store if they discover something amazing.
Quick Links-
Conclusion- Top Tips On How To Make Sales On Etsy 2023
Create many additional listings, preferably entirely new listings, but if that is not possible, use your current offerings and double up.
Make additional social media posts and disseminate links to your online store so that they may be found in all regions.
Determine where your customers are congregating, and then increase your presence there.
Throw in a 1-month sale if you can get away with it – yeah, this could backfire, but often — one-month sales provide a wealth of data.
Consider launching a website separate from your Etsy store and start emailing your list frequently.