Know how to reverse a YouTube playlist in easy steps?
There is so much video content on YouTube that people watch each day. Within the past 24 hours, you may have viewed a couple of videos on YouTube.
I myself watch YouTube videos on a regular basis.
YouTube is known for its playlists, and these playlists can include music videos, web series, anime episodes, and so on. The order of the videos on YouTube is always from newest to oldest, so everyone who enjoys YouTube content faces this challenge. Some people dislike this way of arranging videos.
YouTube organizes web series so that newer episodes play before older ones, which makes the auto-play feature ineffective. Watching each episode requires clicking on each one, which is quite inconvenient.
I will discuss ways to prevent this problem in this article, which leads to the question I will answer in just a minute. Continue reading for more information.
What is YouTube Playlist?
YouTube playlists are a great way to organize your favourite videos. When you go on the YouTube homepage, there's always other people's custom made lists that they've created and shared with others- it can be difficult at times not wanting what everyone else likes!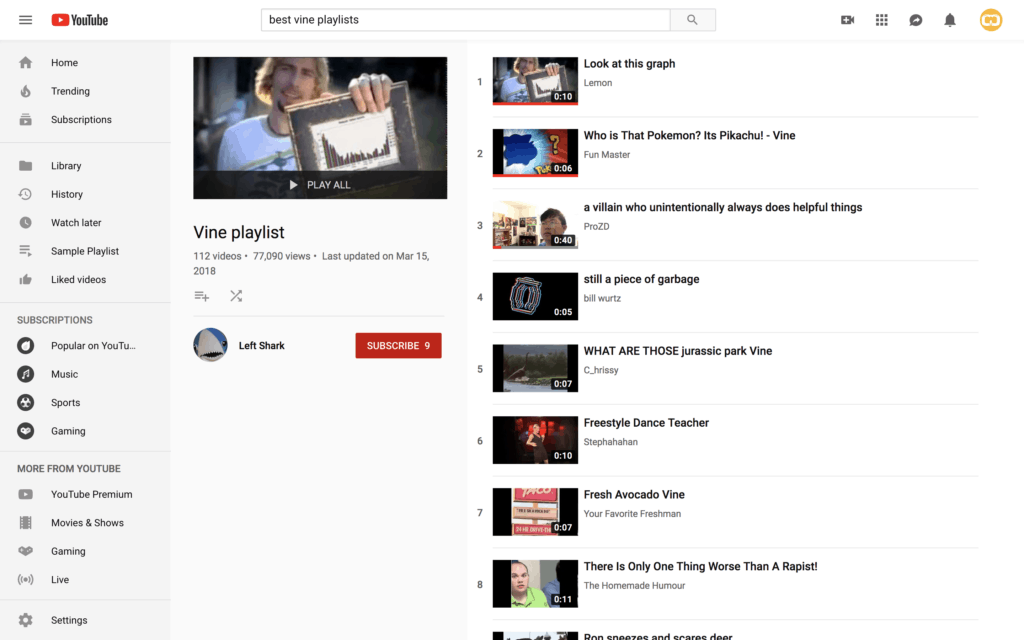 But by making our own playlist we have control over everything from how long each video lasts for (a few minutes or an hour) all of those pesky descriptions which give us important information about who this particular clip was made by as well as why someone would choose such specific music alongside whatever mood their channel may currently.
Is it possible to reverse the order of YouTube playlists?
The reverse YouTube feature has been requested by YouTube users for a long time.
YouTube is not allowing users to reverse playlists, even though there are hundreds of thousands of comments on the website requesting this feature.
You can reverse playlists on YouTube with third-party tools, even though YouTube doesn't act on users' requests.
You can watch a playlist in reverse order on YouTube or reverse a playlist using different methods. Listed below are the various YouTube tricks for reversing your playlists. Read on for more information.
How To Reverse A YouTube Playlist In PC?
On the internet, you can find a variety of browser extensions that are compatible with YouTube and can help you quickly reverse the playlist to play it correctly.
For YouTube, Improve and Iridium are the most popular browsers. These browsers only require you to install them on your PC and to use them to reverse your YouTube playlist.
Do not be concerned. I will guide you through the process. See below for more information.
You can find a Chrome web store on your computer by opening the Chrome browser.
You can then type either of these extensions (Iridium) in the search box and press ENTER.
Once you click on "Add to Chrome" the "Add extension" pop-up will appear. Selecting this option will add the extension to the browser.
Choose a video from the playlist you selected on YouTube and play it.
A reverse button is located on the right side of your playlist.
A reverse button is located on the right side of your playlist. Press it to reverse.
Videos in your playlist will now play backwards.
How to use Chrome Extension Iridium For YouTube Playlist Reserve? 
Watching videos on YouTube becomes more convenient and enjoyable with this YouTube add-on. The extension is only optimized for YouTube's new material design.
Iridium For YouTube's Features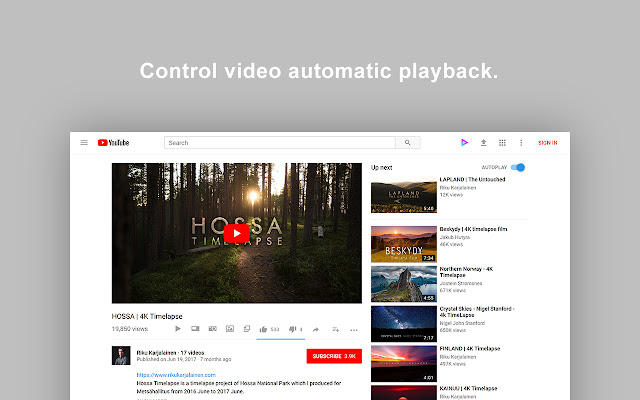 Dark theme mode can be enabled or disabled with this extension. Dark theme mode is applied to all open YouTube pages.
You can quickly select the option you want with quick controls below the video player. At the moment, the only option is "play video automatically".
If the page was already open, you must reload it to see the changes.
The playlist and channel page should automatically play videos. However, it has nothing to do with YouTube's autoplay next video feature.
When the play videos automatically feature is off, the max thumbnail resolution will be displayed. The default thumbnail is used for videos with no maximum thumbnail resolution.
HFR (high frame rate) – streams that run at 30+ frames per second. If the video was already open before this settings' modification, you will need to restart it for the changes to take effect.
Make sure that "sync add-on" is enabled in your Firefox account settings preferences, and that the extension can save or sync its settings across Firefox browsers.
Users can click the extension button on the YouTube page's top right corner. This is a common problem with minimalistic browser setups that don't display a toolbar.
Add YouTube Extension Improvements:
Your YouTube experience will be greatly enhanced and you will save many clicks and a lot of time using this extension.
YouTube's website is improved with better layout and controls, as well as the ability to block ads, comments, and unwanted recommendations.
Improve For YouTube's Features
General – Lets you change basic settings such as how thumbnails are displayed, how watched videos are marked, and how the default landing page is changed.
Theme – Change the colors and font sizes and apply custom YouTube themes.
Appearance – It lets you rearrange nearly every aspect of YouTube's website using a visual customization menu. It is possible to hide the comments and remove the "related videos" section.
The Player – YouTube's standard audio and video quality can be adjusted through the Player menu. Additionally, looping, playing back at a faster speed, rotating the video, and taking screenshots are available.
Analyzer – Gathers information about how you use YouTube.
Blacklist – You can block a particular video or an entire channel from the menu.
Playlist – Changing the default playlist and auto-play behavior is available through this menu.
Shortcuts – These shortcuts help you control YouTube with your keyboard.
Channel – You can customize what is displayed in a given channel using this menu.
How to reverse a YouTube Playlist In Android?
Using this method, you can watch a playlist in reverse order even if you did not create it. On the Internet, you can find third-party applications for managing your YouTube playlist.
While there are some that are shady and unreliable, the ones I will mention are safe to use. For safety and success in this process, I recommend you use Playbackloop.com.
Here are the steps you need to follow in order to apply this method to your Android phone.
Visit playbackloop.com with your Android browser.
Create a new tab on your browser and copy the YouTube playlist link you want to reverse.
Enter the link in the search bar on the Playbackloop.com website, and then tap the search button.
Videos from your playlist will appear in a new tab.
Choosing how you want your playlist to be displayed is possible at the top. You can select order by: newest first, oldest first, title, or playlist order. After selecting the options you desire, the playlist will re-arrange itself based on your selections.
Steps to Reversing a YouTube playlist on your iPhone
To reverse the order of watching a playlist that you created, you can use the playlist settings. If you do not own the playlist, you cannot use this method.
Follow these steps to change the order of your YouTube playlist:
Access the playlist you want to reverse the order of on your iPhone by opening your browser.
The playlist settings can be found by tapping the three dots below the playlist name.
There is an advanced settings option on the playlist settings page; select it.
You will be redirected to a new window. It will appear a drop-down menu of order options for you to select.
Depending on how you want to view/listen to the playlist, you can choose the order you want.
Save the changes you have made by clicking the save button. Now, your playlist will play in accordance with your selections.
You can reverse the playlist on your iPhone if you are not the owner of the playlist. Try the following method to reverse the playlist according to your liking.
Search for a Chrome web store on your iPhone using the Chrome browser.
Alternatively, install Improve for YouTube or Iridium for YouTube
Play the video from your playlist in the YouTube application.
A reverse button is located on the right side, next to your playlist contents. Touch the button.
Videos in your playlist will now play backwards.
 The Bottom Line: How to reverse a YouTube playlist?
The above methods now allow you to reorder your YouTube playlist to the correct order if you want to reverse a YouTube playlist. Hopefully, your YouTube series are now displayed chronologically on your home screen.
Using the extensions I mentioned above, you are now able to enjoy more features and benefits than simply reversing the YouTube playlist.
This new approach to improving the user experience on YouTube could not be any more fun.
Related: