In this article, we have featured How To Start A Fitness Blog In 2022. Fitness blogs are one example of how the internet has dismantled conventional barriers between a distributor and its audience.
Before, fitness experts had to publish an article in a newspaper or appear on television and radio in order to get their views out to a larger audience.
However, there were and still aren't many chances to accomplish this. If you're ready to put in the effort, fitness blogging is a great method to connect with a larger audience.
You're an expert in the field of physical fitness, so you've got a lot of information to share. A company website and a blog have never been easier to set up thanks to the abundance of user-friendly website platforms like WordPress and Squarespace on the market. However, blogging is a string in the marketing bow that many fitness businesses infrequently or incorrectly draw.
What Is a Fitness Blog And How To Start A Fitness Blog?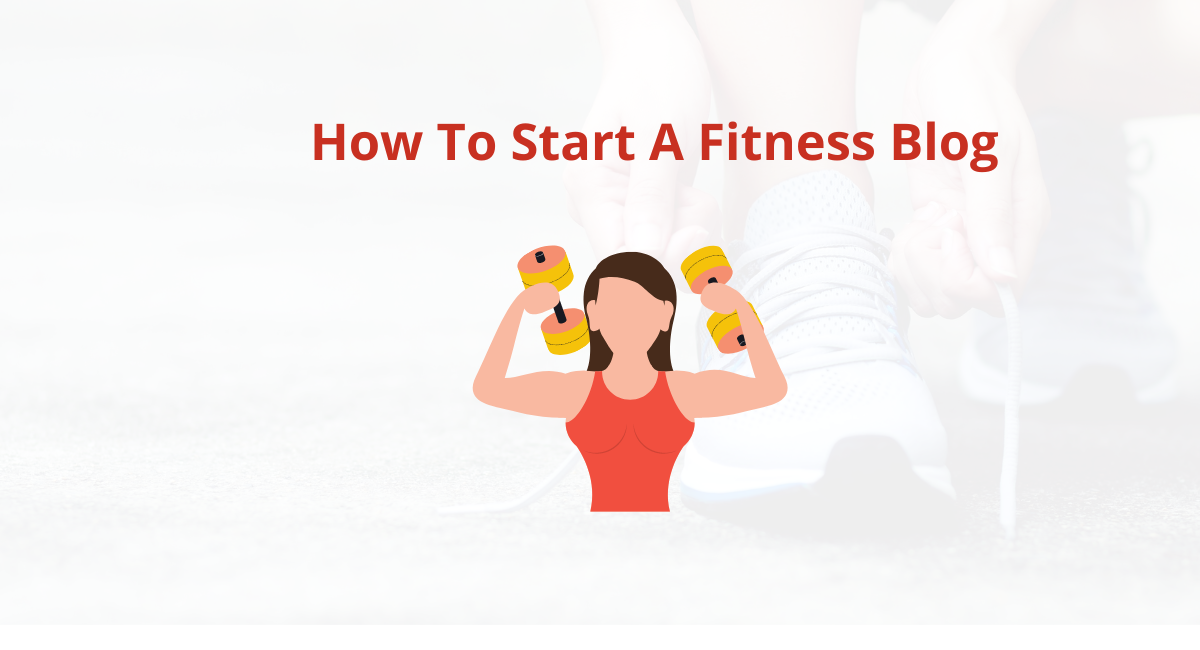 Your greatest ideas, information, and experience may be shared with the world via a fitness blog. 'How-to' postings, club news, unusual training methods, and dietary advice are all good ideas for fitness blogs.
Successful fitness bloggers focus on the reader and their fitness journey. In other words, the information you provide should address the reader's concerns and assist them in reaching their objectives.
When it comes to building a strong brand, fitness blogging is a fantastic platform. In addition, it gives your fitness business a chance to be seen by those who would not have otherwise known about it. If your material is shared on social media, you'll earn free traffic to your website. Customers prefer to learn about a brand through unique content rather than sponsored marketing, so this is fantastic news.
It's fantastic to get social media shares, likes, and comments, but blogging is also a terrific strategy to be ranked higher in the search results. In fact, having a blog on your website enhances your chances of ranking better by a huge 434 percent.
Because once you put fantastic material into the search engines, your fitness blog will continue to acquire popularity for a long time. Your content will continue to bring in leads for you even when you're relaxing on vacation and sipping on a pina colada.
Since just 5% of searchers actually scroll down to see the second or third page of Google's search results, it is the most valuable real estate on the internet in terms of traffic.
To put it another way, despite the fact that you've worked hard for weeks to put out a new value-packed piece, your finest posts may continue to generate traffic and leads for years.
There are six steps you may take to get your fitness blog off the ground:
Determine if you want to launch a general fitness blog or one that focuses on a specific topic.
While "fitness" and "wellness" appear to be two separate issues, there are countless sub-topics within each.
For example, if you're into Crossfit, do you know anyone who is? Yes, I am a huge fan. Running or triathlon is your sport of choice? Are you planning to write about weight loss on your blog? Eating mindfully? What do you mean by self-care?
You may want to try refining your focus if you have a certain topic in mind.
Choosing a specialty that is narrowly focused might lead to faster growth. You become well-known as an authority on the subject. As a result, your social media presence grows faster. It doesn't imply, though, that you can't touch on other relevant subjects. As an example, you may include material on yoga in your posts if you're a runner who blogs.
Pick a blog title.
Choosing a catchy name for your blog is an essential part of the process once you've settled on a theme. When deciding on a name for your health or fitness blog, keep the following things in mind:
Personal identity versus blog identity.
Some people just use their own name as the domain name for their website. If you're already a well-known fitness expert, it might be a wonderful technique because your name is already familiar to the public.
Choosing a catchy blog name is a popular choice, though. If you don't have a well-known name, a memorable moniker may help readers remember you. In the event that your own name is exceptionally difficult to spell, this is the best way to go about it.2. Select a blogging platform and a web hosting provider.
To begin, allow me to use a metaphor to help you make sense of everything. To put it another way, imagine your blog as a house:
Your home's address is your domain name. (To go to this site, put www.buildawellnessblog.com into your browser's address bar.)
The home is made up of all of your content and information. The ground on which the house is situated is referred to as the "hosting" aspect.
Wait for me to get back to it.
Bloggers can choose between two types of website hosting: self-hosted and hosted. For the most part, self-hosting is utilizing a blogging platform such as WordPress.org and then hiring a hosting firm to do the actual hosting work. Your website's data is stored on a server owned by the hosting firm. The server establishes a connection and shows your website when someone enters your domain name in a web browser.
All-in-one blogging platforms like Wix and WordPress.com are examples of hosted sites. You use their blogging platform to create the website, and they provide hosting on their own servers as well.
Set up a WordPress site
Your fitness blog is ready to go once you've acquired your name and hosting. BlueHost customers should be able to set up their WordPress password and log in immediately after signing up for a hosting plan. Everything is set up for you on the backend now, so it's a piece of cake.
To set up WordPress, you'll probably need to use a different hosting company, but it should be simple!
Now that you're signed in, here is what WordPress's backend looks like. For the time being, you can ignore what's in the middle; everything you'll need is on the left.
Quick Links:
Conclusion: How To Start A Fitness Blog In 2022
You now have all the knowledge you need to get started with your own fitness blog.
To get your fitness blog up and running in a jiffy, follow the steps outlined below.
Using the advice provided above, you may market and monetize your blog and start earning money from your hobby or interest once it is up and running.
A few more steps from here will ensure that you're appropriately establishing your business in the area where you call home. To do this in most states, a sole proprietorship must be established and a registered agent must be appointed (which is a requirement in many states for the business formation).
The legal problems are important but don't get bogged down in them just yet. If you want to write off your business costs as you develop, focus on having an internet presence and doing the bare minimum to meet legal obligations.