Do you dream of starting your own store but don't have the resources for a physical location or traditional web-hosted site?
How to Start a Shopify Facebook Store? With Shopify and Facebook, it's easier than ever to get started!
In this step-by-step newbie guide, we'll take you through the process of creating a Store on Facebook with Shopify.
You'll learn how to build your product catalogues, customize product pages, integrate payment processing systems and more – all so that you can start selling online within minutes.
So if you're ready to kickstart your business dreams and launch into eCommerce success with an easy setup designed specifically for small businesses or online entrepreneurs, then let's begin our journey together!
What's a Shopify Facebook Store?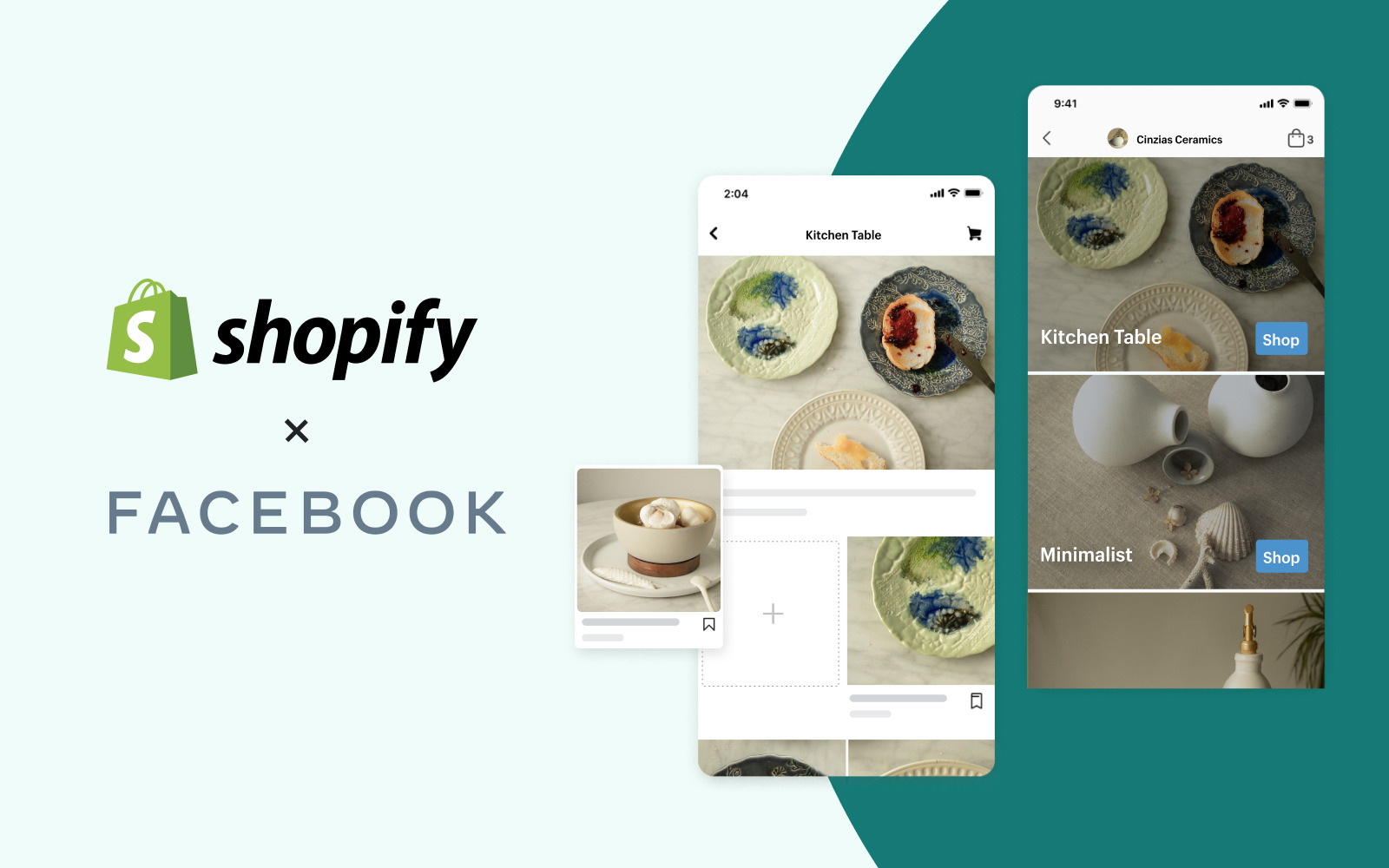 A Shopify Facebook store is an online shop built on the social media platform, Facebook. It is a great way for businesses to reach customers and showcase their products in a more interactive way.
It allows customers to browse, buy, and share products straight from the comfort of their own home or office.
In addition to allowing customers to purchase a variety of goods directly from your store, Shopify also offers advanced features such as auto-suggested related items, product reviews and ratings, and the ability to customize product descriptions.
It also boasts the ability to easily integrate with existing Shopify stores and manage sales across multiple channels.
The biggest advantage of Shopify's Facebook Store is its ability to leverage the immense exposure provided by Facebook.
Businesses have access to millions of potential customers on this platform who they can now interact with through direct messages, post commentaries, as well as create campaigns using targeted ads.
This helps increase customer engagement and loyalty while providing an effective way of driving more sales.
Moreover, Shopify's user-friendly interface helps business owners set up their store quickly and efficiently without having any prior technical knowledge.
With its detailed analytics feature you can monitor sales performance in real time as well as track consumer trends over time thereby allowing you to make informed decisions about your business strategy.
You can also take advantage of additional marketing tools such integrations with Mailchimp for email campaigns or other third party plugins for creating engaging content for your store.
Overall, a Shopify Facebook store is an invaluable tool that enables online businesses to maximize their presence on one of the most influential social media platforms.
Today while also providing them with useful insights into how their customers are interacting with their products or services.
Step #1: Choose the Shopify Lite Plan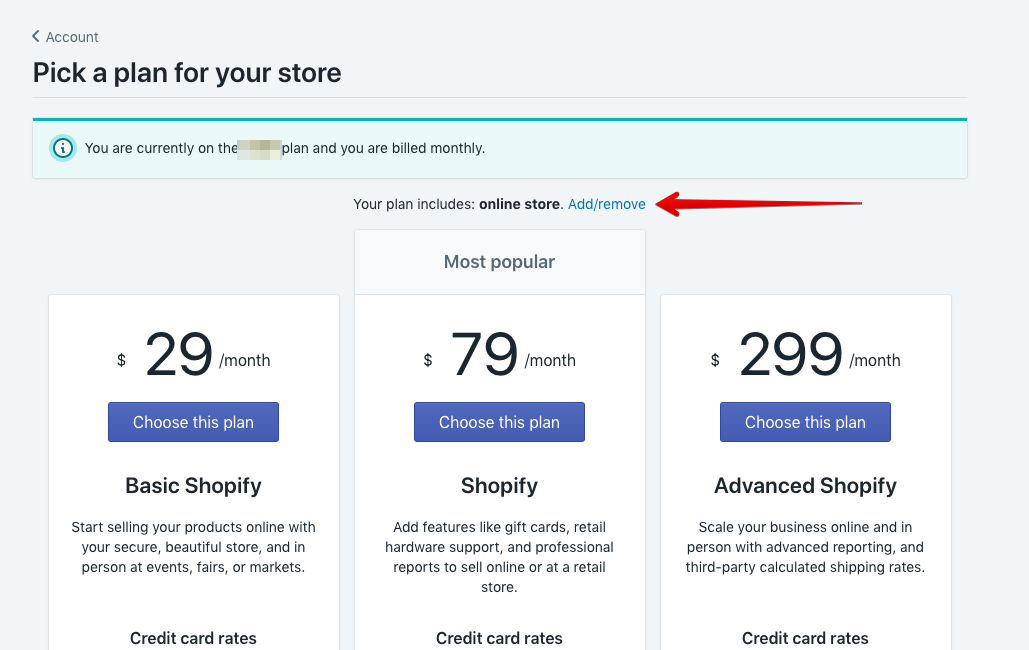 Shopify Lite is a great option for those looking to start an online store on Facebook.
This plan is designed to provide users with the basic features necessary for creating and managing a successful online store, without breaking the bank. 
The Shopify Lite plan provides you with access to a range of ecommerce tools, including the ability to sell products directly from your Facebook page or website.
You can also use Shopify's own payment gateway, making it easy for customers to purchase items from you quickly and securely. 
Additionally, Shopify Lite includes the ability to set up product pages, create custom checkout pages, and manage customer orders.
This makes it easy for customers to find what they're looking for and make purchases without having to navigate away from your page.
Plus, you can even offer discounts in order to encourage customers to buy more items from your store. 
In addition to providing basic ecommerce features, the Shopify Lite plan also includes comprehensive analytics tools that allow you to track sales performance and customer behavior.
So you can make informed decisions about how best app to optimize your store's operations.
This allows you to better understand which products are selling well and which ones are not so you can adjust your inventory accordingly. 
Finally, Shopify Lite also gives users access to a library of over 100 professionally designed themes that allow them to create visually appealing stores that look great on any device or platform.
This makes it easier for shoppers on mobile devices or other platforms such as Facebook Messenger or Twitter to find what they need quickly and easily.  
Overall, if you're looking for an affordable way into ecommerce with all the essential features needed for success, then Shopify Lite is an excellent choice.
It provides users with everything they need in order to create and run an online store with ease while still allowing them plenty of room for growth in their business ventures.
Step #2: Integrate with your Facebook Account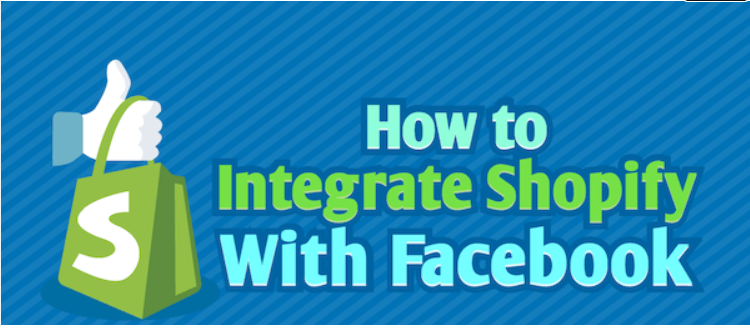 Integrating your Shopify store with your Facebook account is a great way to expand the reach of your products and services.
With this integration, customers can shop directly from their Facebook pages, giving them another convenient way to purchase your products.
In addition to increasing sales and brand visibility, integrating a Shopify store with Facebook also has the benefit of simplifying administrative tasks such as managing inventory and orders. 
The first step when integrating Shopify with your Facebook account is to create an app on the Facebook developers site.
This will give you access to the Facebook API, which is necessary for creating a Shopify store on the social media platform.
When setting up the app, you'll need to select a product name and category; provide a description; and specify the website where the app will be hosted.
Once that's taken care of, you can move on to configuring your settings in order to link it up with Shopify. 
The next step is installing a plugin for connecting Shopify with Facebook. This plugin allows customers to browse and purchase products from their Facebook page without having to leave it.
It also enables automatic synchronization between both platforms so that any changes made on one are reflected in the other immediately after saving.
After installation is complete, make sure all of your settings are properly adjusted before continuing with any further configurations or integrations. 
Once everything is set up, you're ready to receive payments through both platforms: customers can pay via credit cards or PayPal on either platform.
To make sure there are no issues during checkout, be sure that all taxes, shipping costs, and payment options have been configured correctly beforehand.
Furthermore, remember that additional charges may apply depending on how many orders go through each platform; be sure to check out fees associated with any transactions before proceeding! 
Integrating Shopify with Facebook can help make online selling easier and more efficient while providing customers with another convenient way of shopping for goods or services from you—all within their familiar social media environment!
By linking up both systems correctly using an appropriate plugin as well as making sure all settings are configured correctly beforehand, sellers can experience smoother transactions as well as increased profits through these two popular platforms!
Step #3: Add products to your Facebook shop via Shopify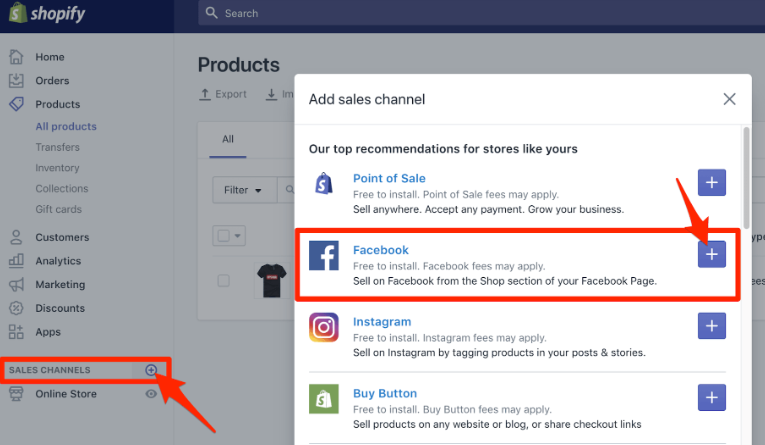 Adding products to your Facebook shop via Shopify is an essential part of setting up and running a successful e-commerce store.
It involves connecting your Shopify account with the Facebook shop application and adding the products you want to sell.
This guide will provide step-by-step instructions for adding products to your Facebook shop with Shopify. 
The first step is to connect your Shopify account with the Facebook shops app.
You can do this by going to the apps page in your Shopify dashboard, clicking on "Add App", and then selecting the Facebook Shops app from the list of available apps.
Once you have connected the two accounts, you can begin adding products to your Facebook shop. 
To add products to your Facebook shop, you will need to log into both accounts and go through a few steps in each one. First, log into your Shopify account and go to the "Products" tab on the left side of the screen.
Here, you can select which products you would like to add by checking off their boxes or clicking on them individually.
After selecting all of the items you wish to add, click "Export" at the top right corner of the screen.
This will generate a file that contains all of your product information, which you can then upload directly into the Facebook Shops app in order to add them all at once. 
Once you have uploaded all of your product data into Facebook Shops, it is time to customize how they appear within your store's layout.
You can do this by selecting each item individually and editing its details such as title, description, price, images, etc., so that customers can easily find what they are looking for when browsing through your catalogues.
Finally, if any of these customization settings require further adjustment after they have been saved, simply return back into either account (Shopify or Facebook) and adjust accordingly until everything looks just right! 
Adding products via Shopify is a simple but powerful way for business owners who are just starting out on their e-commerce journey or those who are experienced veterans looking for an easier way than manually entering each item's.
Information one-by-one over time into their online stores – no matter what industry they may be selling in!
With easy setup and customization settings available between both platforms combined with great customer support options offered by both companies.
It makes it easier than ever before for newbies or small businesses alike looking for ways to bring more customers in from around the world wide web!
Customer Reviews of Shopify Facebook Store:
Shopify Facebook stores have been receiving increasingly positive reviews from customers in recent years.
They are praised for their ability to seamlessly integrate with social media platforms, making it easier for shoppers to purchase items directly from a store's page.
Additionally, the platform provides businesses with powerful tools to easily manage their online presence and track customer orders.
The primary advantage of using a Shopify Facebook store is the ease of use.
Business owners can quickly set up their shop and begin selling products without needing an extensive amount of technical knowledge or experience.
Moreover, they can monitor the performance of their shop in real-time while engaging with customers through comments and messages on their page.
Furthermore, Shopify makes it simple to track order status and fulfill orders swiftly so customers receive their items in a timely manner.
In terms of design options, a Shopify Facebook store typically offers numerous customizable templates that business owners can use to create an attractive storefront that reflects the company's brand and style.
With these features, businesses have more control over how they present themselves to potential customers and ensure that visitors have a smooth shopping experience.
Furthermore, advertisements placed on Shopify stores are much more targeted than those found on other ecommerce sites such as Amazon or eBay, allowing companies to connect with customers who are more likely to make purchases from them.
Overall, customers have been overwhelmingly satisfied with Shopify Facebook stores due to their easy management system and cost-effective advertising solutions.
Businesses can take advantage of these features by creating an attractive storefront and receiving targeted ads that will draw in potential buyers while streamlining operations at the same time.
Consequently, many online retailers prefer using this platform compared to its competitors when setting up a virtual storefront due to its convenience and affordability.
Is It Easy to Sell on Facebook with Shopify?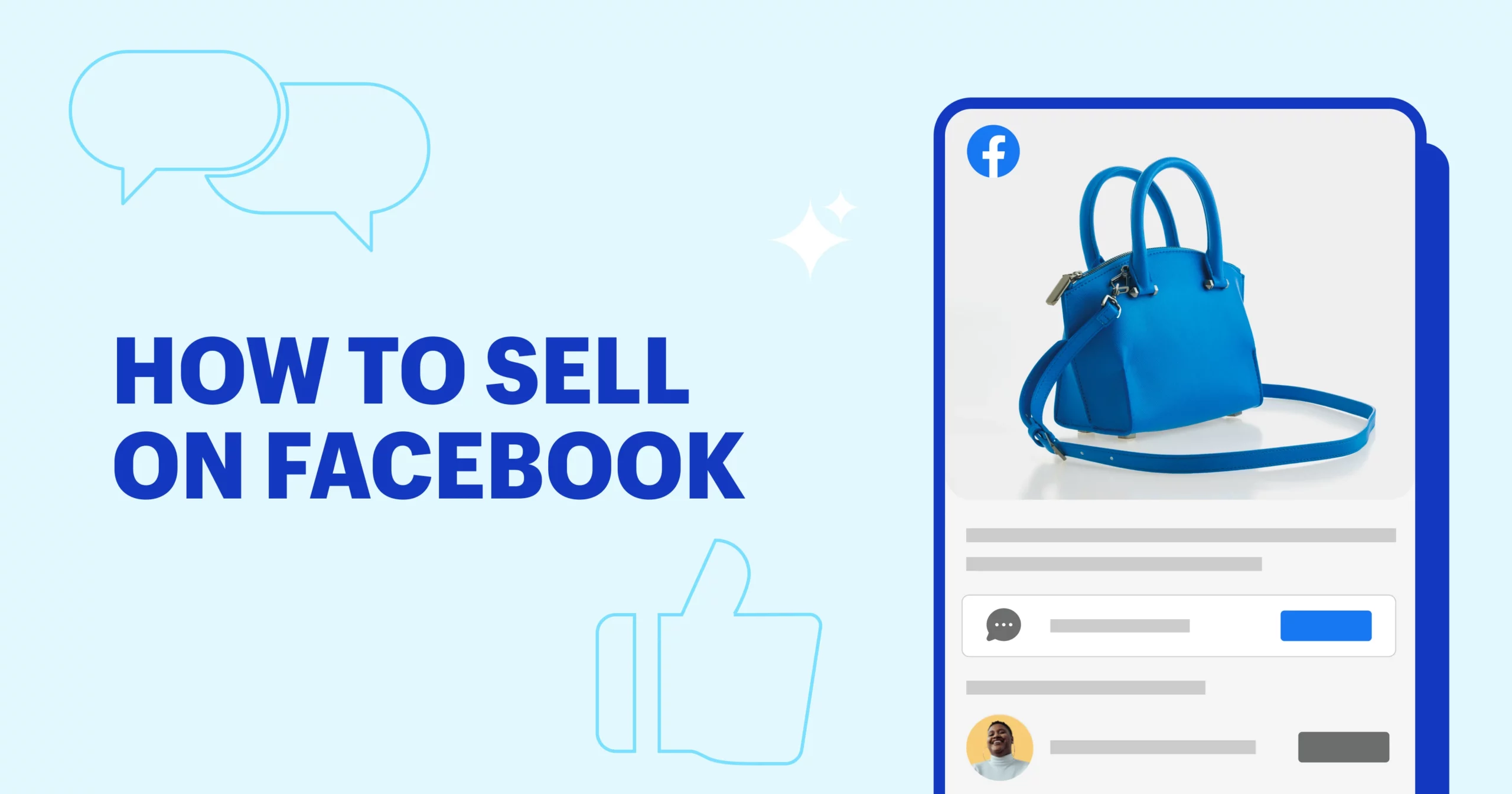 When it comes to selling your products on Facebook, Shopify is the go-to platform for many businesses.
With Shopify, you have access to all the features that make it easy and efficient to list and sell your products on Facebook.
From setting up a store page, to connecting with customers and taking payments – Shopify makes it easy to bring your business into the world of social media. 
One great feature of Shopify is the ability to set up a shop directly within Facebook. This means you can create a complete store on Facebook with just one click.
You can easily customize the look and feel of your shop, add pages for each product or collection, and manage orders from customers within the same page.
Shopify also allows you to connect directly with customers through automated messages, as well as engage with them via comments or reviews. 
Another benefit of using Shopify for selling on Facebook is its ready-made payment processing system.
You don't need any additional setup or extra software – simply connect your payment gateway account and start accepting payments from customers right away.
Additionally, Shopify supports multiple currencies so you can easily reach an international audience without worrying about exchange rates or foreign transactions fees. 
In addition to making it simple to create and manage stores on Facebook, Shopify also offers powerful marketing tools that will help you maximize sales potential across social channels.
Tools such as retargeting campaigns allow you to keep track of how users interact with your store after they've left, while dynamic ads let you target highly specific audiences based on their interests or behaviors.
By leveraging these tools, businesses are able increase their reach and drive more sales than ever before. 
Overall, setting up a store on Facebook through Shopify is an incredibly straightforward process that requires minimal technical knowledge or resources– perfect for entrepreneurs or small businesses.
To get started quickly without spending too much time configuring complex systems.
With all the features available at their fingertips – from creating pages and managing orders, to tracking customer engagement and optimizing advertising campaigns.
It's never been easier for businesses to use social media as a powerful platform for selling their products online.
Quick Links:
Conclusion: How to Start a Shopify Facebook Store
A Facebook shop is a great way to increase your sales and get more exposure for your products. By following the steps in this guide, you can set up your own Facebook shop in no time.
With a little effort and some patience, you can start seeing some great results from your Facebook shop in no time!