Welcome to my step-by-step guide detailing exactly how to start an awesome blog in 20 minutes. It really is that easy so what are you waiting for? I started a lifestyle blog two years ago as a hobby but now make an income from it while staying home with my kids.
I've really enjoyed how much I've learned about writing and marketing along the way and I love the independence of making money from home. Now I run this blog on the side to share my experience and help people get started.
How to Start an AWESOME Blog in 20 Minutes…
If you want to blog on a creative, polished, professional-looking site, you'll want to publish through a self-hosted blog. If you don't know what that is, no worries, I explain the benefits below.
To start blogging you'll need three things… a domain (web address), publishing software, and a hosting company. Luckily these three things are all found together in one place and it's super simple to set up. Step-by-step instructions with pictures can be found below…
What is a Hosting Company and Why Do I Need One?
If you blog from a self-hosted site, it means you are using a hosting company. Your hosting company is where your blog site is running from. They own the servers your website is stored on and you are given an online dashboard to manage it from. It is surprisingly cheap and allows your blog the freedom to be whatever it wants to be.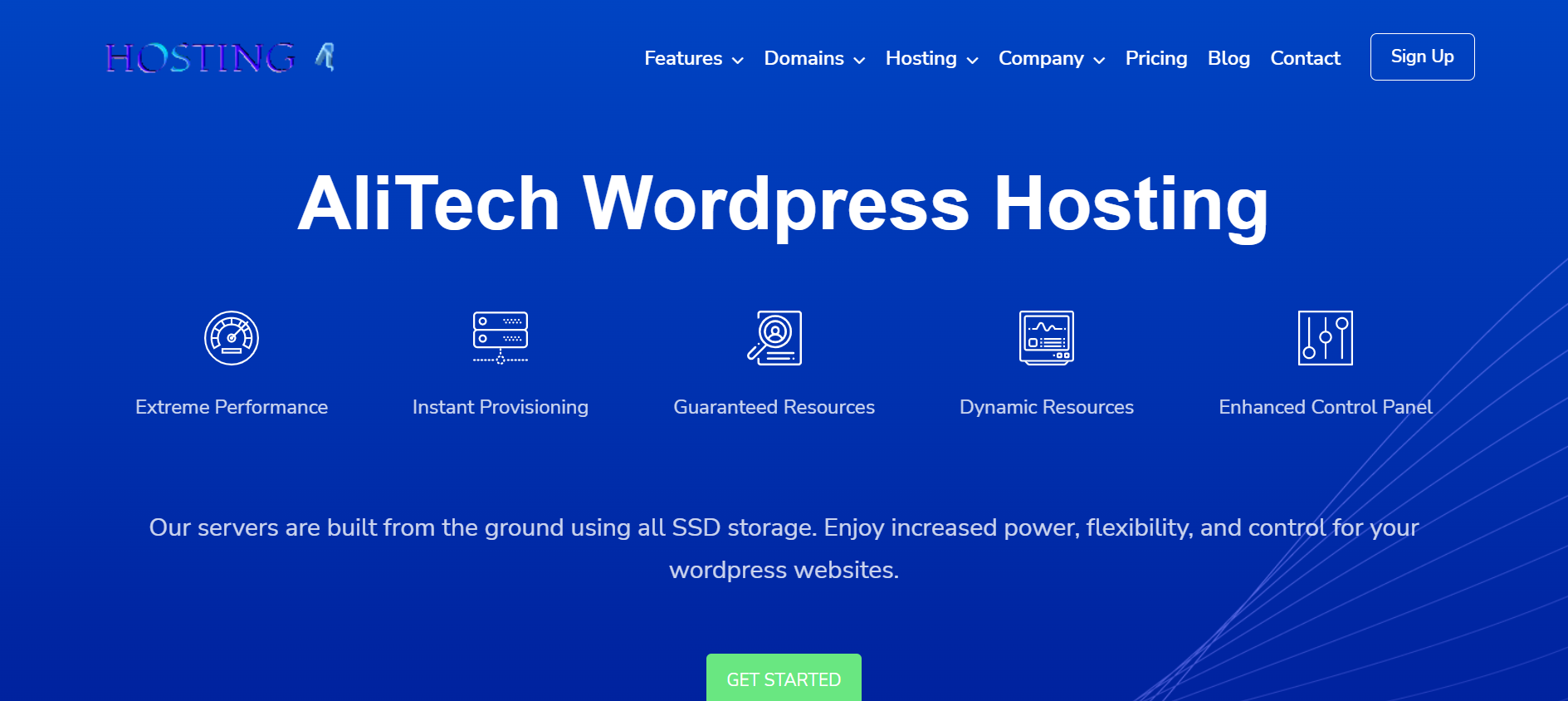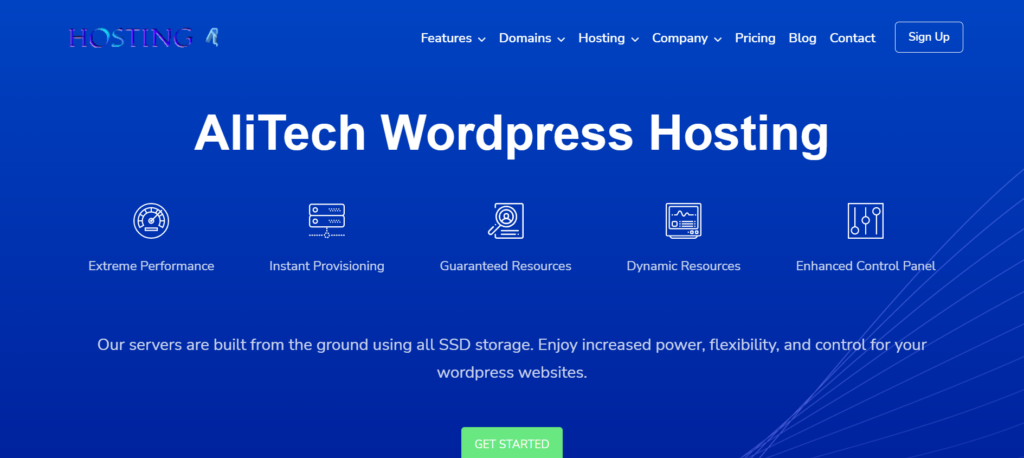 There are some free blogging sites out there but you do not own the website and I would not recommend it. The benefits of using a hosting company over a free site are:
You have the choice of hundreds of styled themes which affect the overall look and function of your site. Your blog will look more professional, creative, and unique.
You get to pick a unique domain name without a generic ending. Your web address will be found at example.com instead of something like example.blogspot.com. Again, your site will come across as more professional.
You are easily able to monetize your site and make an income online, without limitations on advertising and affiliate marketing.
You will be compatible with hundreds of plug-ins that add functionality to your sites such as pop-ups, banners, image collages, spam control, grammar, and SEO checks.
Why I Recommend Bluehost to New Bloggers
I have run blogs through four different hosting companies and I continue to recommend Bluehost. When I first started blogging, the set-up cost was extremely important to me – I didn't know if I was going to fall in love with blogging, and I didn't really know the viability of making money from it. Bluehost is one of the cheapest hostings around and continues to dominate the market for new bloggers wanting an easy and simple setup.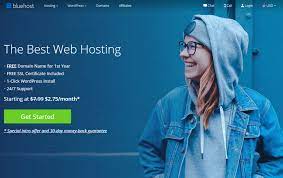 Bluehost is the best platform for new bloggers because:
Bluehost is one of the cheapest hostings on the market;
They offer a FREE domain when you host your blog with them;
WordPress is automatically installed, a feature unique to Bluehost;
The WordPress software running on your Bluehost site is FREE;
They have a fab 24/7 live online chat service if you need help;
Those are the reasons I started my first blog on the most basic and cheapest Bluehost Plan. My site always ran smoothly without any problems… it really is amazing value for money. And their 36month plan is a total bargain!
Check out ThemeIsle Coupon codes here for WordPress Themes
How to Start an Awesome Blog in 20 Minutes:
Step by Step Start-Up Guide for Bluehost
The best way to set up your Bluehost hosting is to open their website in a separate tab (this should happen automatically with the link below) while keeping open this guide for reference as you go:
The link above should open a page that looks similar to the image below. The site itself will prompt you through how to start an awesome blog in 20 minutes but I elaborate below with a screenshot to walk you through it.
Step 1: Select a Plan
Click the green 'get started now button and you'll be offered a number of different hosting plans. If you're only planning on starting one new website, you'll be absolutely fine to choose the 'Basic' plan.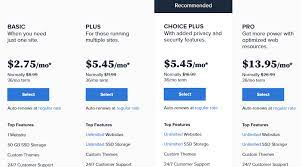 The other, more expensive plans allow you to host multiple sites, and give you more web space to do so, with extra security and backup. This is particularly worthwhile for businesses such as online stores, but not necessarily crucial at the outset. You can upgrade at any point should you wish to.
Step 2: Register Your FREE domain
Once you have selected a Bluehost plan, you will be asked for your domain name; this is your web address and should relate to the name and/or niche of your blog in some way. You can transfer a domain from elsewhere, but if you're starting from scratch you can type in your preferred web address in the 'new domain' box.
Remember, the internet is a busy place, and your first choice of web address may be taken. If this is the case, Bluehost will tell you, and even suggest some similar available names. If you don't like any of the suggestions, try something else in the 'new domain' box below. Keep trying until you find something you're happy with.
Step 3: Create an Account and Confirm Payment
You will now be asked for your name and contact details, followed by confirmation of your package choices and total cost. The best value package is the 36month package at the special discounted price of $2.95 (bargain!), but you will be charged for the whole lot upfront. If you want to keep start-up costs down, I would recommend the Basic 12 Month Plan, which comes in at under $60 for the year (at the time of writing this), including your domain… fantastic value!
There are all sorts of extras you can add, but it depends on what you want to spend. The site will encourage you to take out the domain privacy, it's only $0.99 a month, and will create a masked registration address for the site, reducing the chance of spam mail or calls. I did not pay for this in my first year and I received around one letter a month (usually a business credit card offer), and no calls that I can recall.
Step 4: Create a Password and Log In
Once you've made your payment, you will receive a confirmation email, with a title like 'Welcome to Bluehost!'. Following the link in the email will allow you to set a password for your Bluehost account.
Unlike other hosting companies, Bluehost automatically installs WordPress for you… one less thing to worry about! Once logged in you'll be asked to choose a 'theme'. This is the visual side of your blog and the theme will affect how it looks, where the menus sit, and the color scheme. You can change your theme easily within WordPress at any time so don't get too sucked into the styling at this point.
Follow the prompts and you will end up on a webpage called 'example.com/wp-admin' (where example.com is your new domain). This is your WordPress dashboard, the control center for your blog… congratulations!
Step 5: Publish Your First Post
The dashboard can do all sorts of magical things but don't be overwhelmed, start with the basics. The menu on the left will navigate you to everything you need. To get started on that first blog post you can go to 'Posts' on the left or the '+ New' button at the top.
To add images use the 'Add Media' button at the top of the grey publishing area. Remember to chunk your post down into paragraphs and use subheadings which can be found in the drop-down menu that starts with 'Paragraph'. On the right-hand side of your screen, you can assign your post a category (useful for creating menus), tags (useful for people searching), and a featured image. The featured image will usually show at the top of your post once published (depending on what theme you choose) and will be added to the link when people share on social media. It's your key image for the post… the featured image for this post is the picture of the sliced orange seen at the top.
Once you've started your new post it will not appear on your site until you press the blue 'Publish' button. If you want some help on all the settings, the WordPress.org website has loads of helpful info and a forum too. Once published, your new site will be live and you are officially a blogger… whoop!
If in Doubt, Use the Bluehost Live Chat
Bluehost offers 24/7 support, so if you get stuck at any point along the way, I highly recommend having a technician talk you through it. They will stay on the live chat and talk you through the whole process. And f you have any questions about how to start an awesome blog in 20 minutes, do not hesitate to get in contact here. I love to help new bloggers get started, so send me an email!
Quick links:
Conclusion: How to Start an Awesome Blog
You are now ready to embark on your blogging journey. Whether it's for business or pleasure, creating content and curating an online presence can be extremely rewarding.
With any new venture there will be growing pains and challenges, but the satisfaction that comes from having an engaged audience is worth it.
Now that you have these tips and tricks to help guide you along the way, you should feel confident in getting started.
Have a clear direction when you create blog topics, use effective search engine optimization techniques, share your posts on social media regularly, network with other bloggers, and measure your results with analytical tools for best results. Happy blogging!