In this post, we are going to talk about the iAmAffiliate Review 2023.
It is imperative for marketers and online business owners to constantly learn in order to maintain their status.
The World Wide Web is the best place to find information, and in this day and age, you really have no reason to not know something.
No matter what that thing is. One of the best ways to learn online is to read and share information on trustworthy business forums.
In this article, we'll do a review of one of the best affiliate marketing forums: iAmAffiliate Forum Review.
But before I start the review, let's make sure we.
Why forums?
We all know that experience makes people wise. Forums are where a lot of people share their experiences with each other. You can learn from both the good and the bad things you see there.
This time, I went to an interesting one and wrote about it: iAmAffiliate Forum Review.
iAmAffiliate Forum Review: What Is It All About?
This is a forum for Affiliate Marketing and Business. You can find a wide range of topics here that have to do with the subject.
This forum has sub-topics for just about any topic you can think of, including Facebook ads, email management, SEO, tips and tricks, Drop Shipping, case studies, and ChatBots.
A place where you can literally read about anything. When you get tired of the business, you can switch to sub-topics that aren't related to business and are more fun.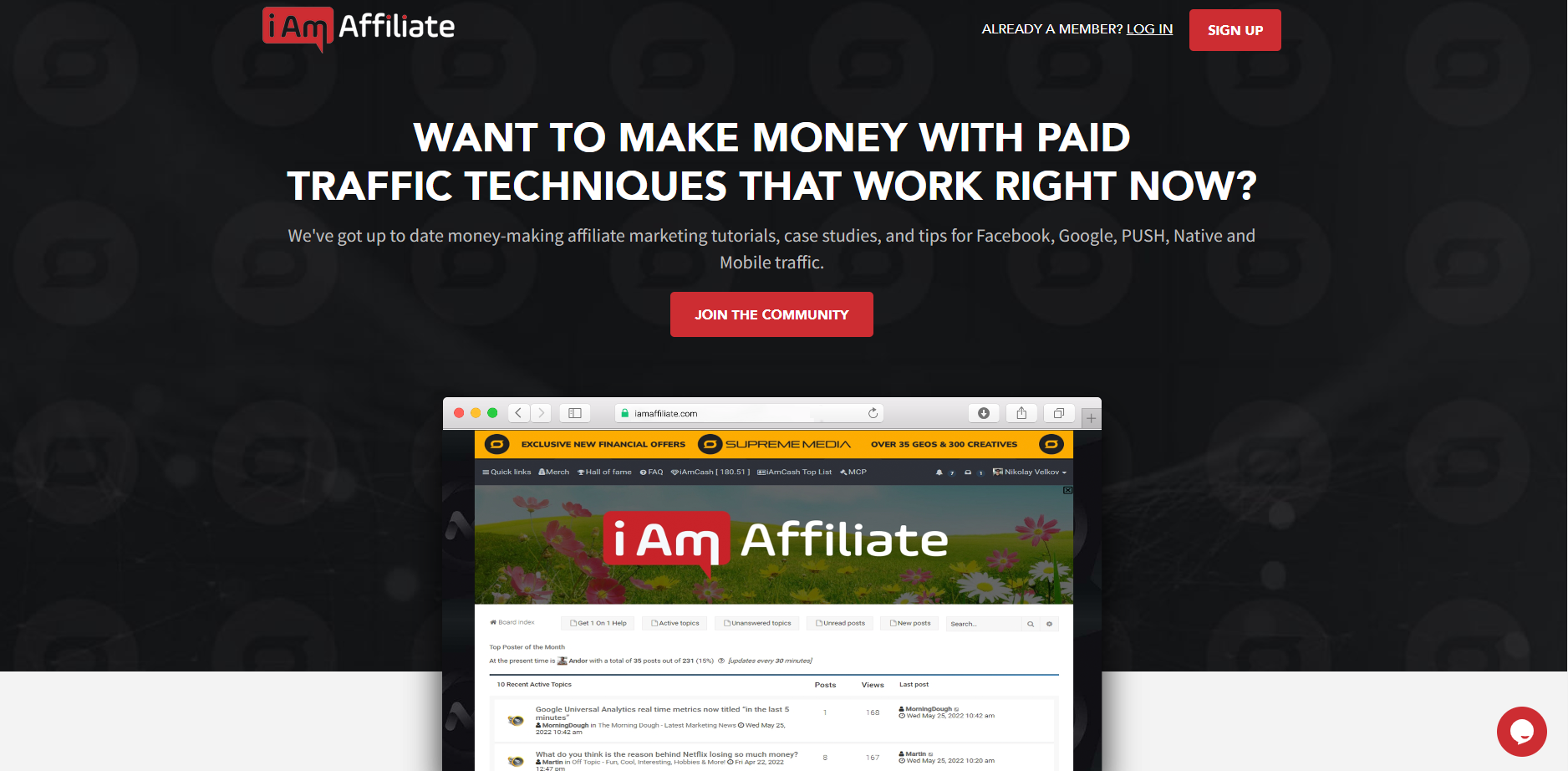 So, at first glance, it looks good. The forum is already the best when it comes to the topics it covers.
If you find a topic that isn't covered when you visit, there's nothing stopping you from posting about it. Other users will then share their own experiences.
From the list of Thanks, you can see how helpful the users are.
iAMAffiliate Pricing Plans: How Much It Cost?
Let's look at each pricing plan: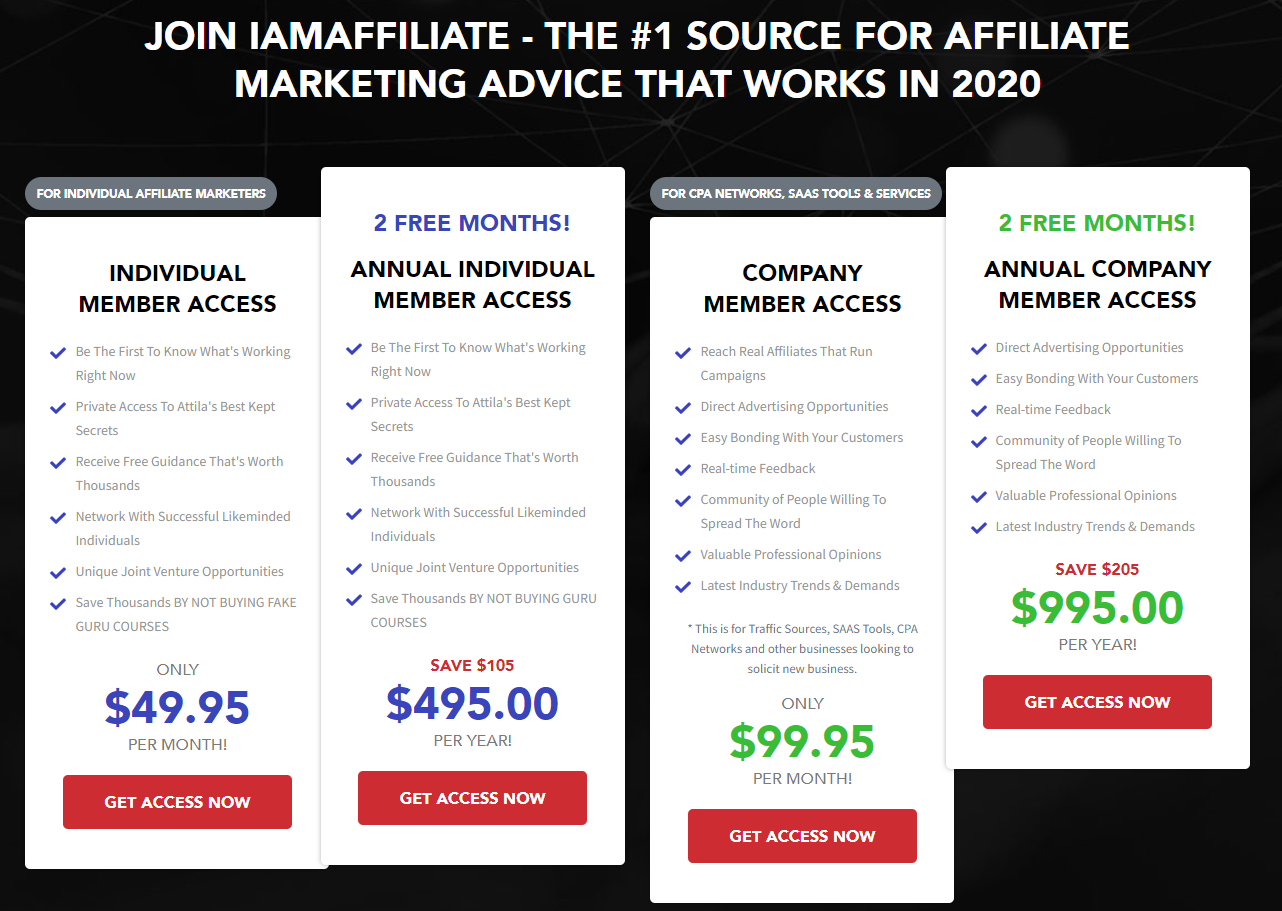 iAmAffiliate Review: FAQs And Other Treats
1.FAQs
Let's talk about the iAmAffiliate Forum Review now.
If you have any problems as a forum user, this one tells you about almost all of them right away.
The FAQ link at the top of the index page will take you to a list of all user experience problems and how to fix them.
This is a really great thing about this forum. There are always problems on a forum, and no one wants to be stuck there for too long.
This super-detailed list of frequently asked questions will help you solve almost any problem right away who did this message board?
2. Stats
Some facts about the review of the iAmAffiliate forum. Also, one thing I can't forget to mention is that this forum has a lot of "statistical" information all in one place.
You might be wondering what "statistical" means. As it says at the beginning, a forum is a place where you can read a lot of forum posts and learn from what other people have done.
iAmAffiliate has a great feature which it shows statistical data about the parts of the site that users click on the most. This makes it easy to see which topics are "top."
So, you can see the 10 most recently active topics at the top of the index page.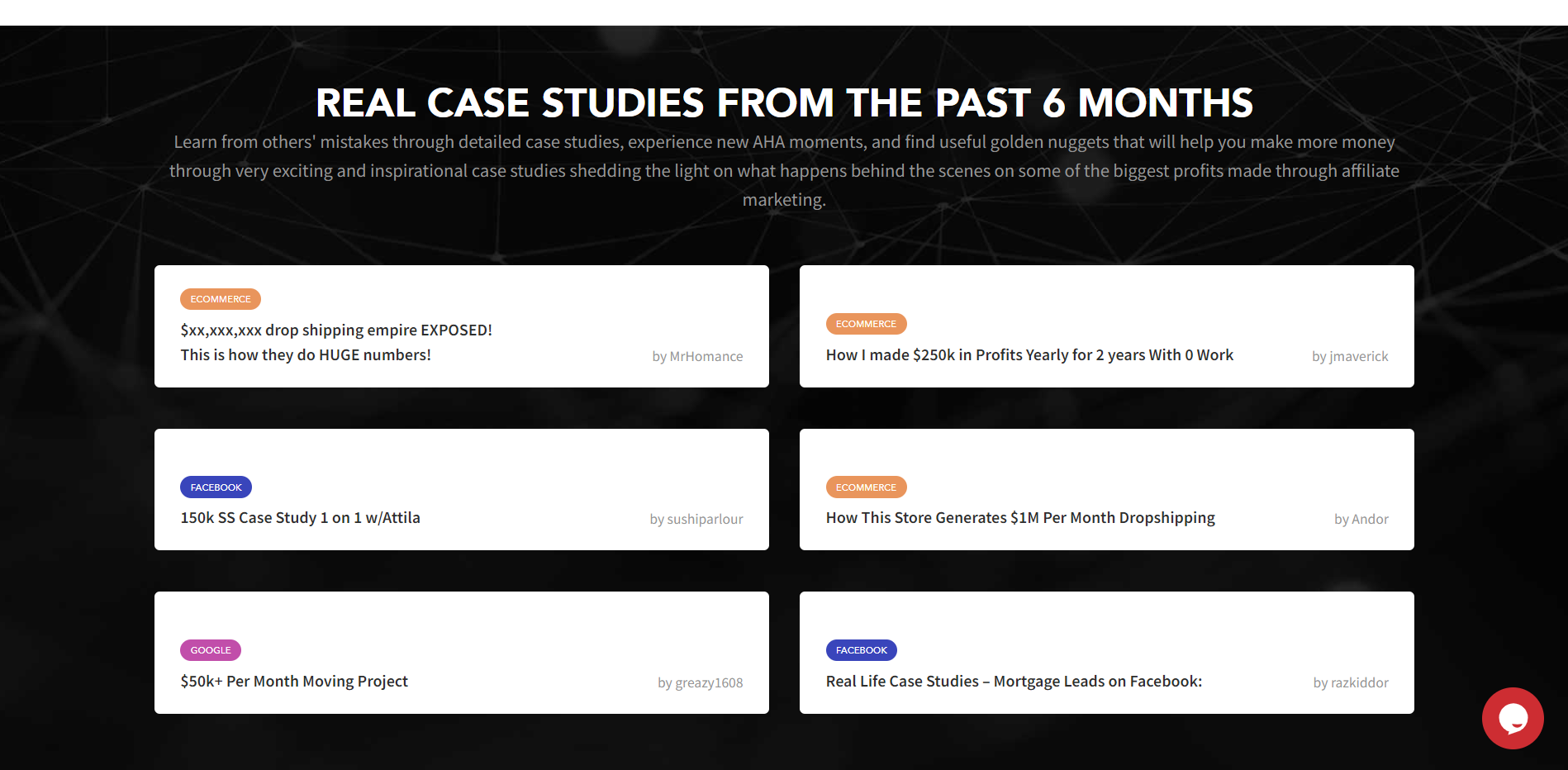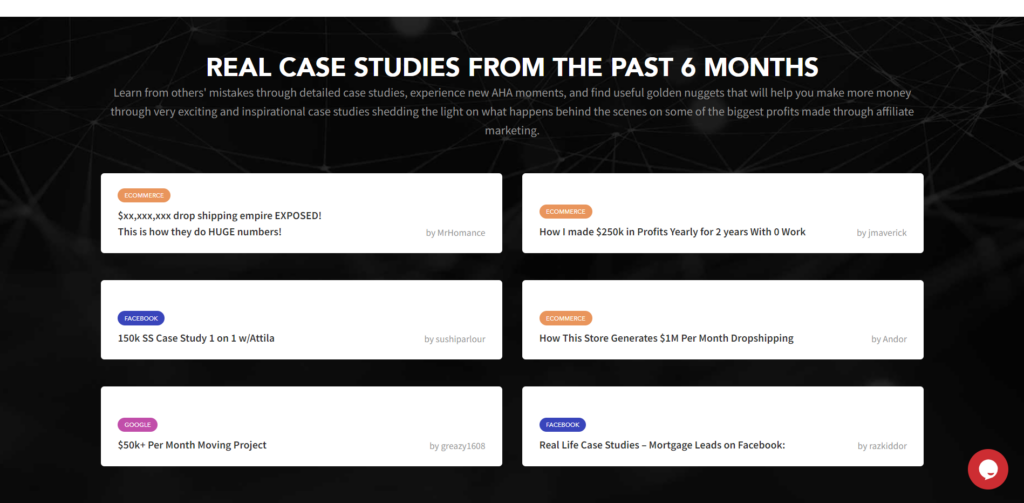 Below the index are the four fives:
5

Most Viewed Topics

5

Most Replied Topics

5

Most Active Users

5

Most Active Forums
Each piece of information in one of the four fives (the amazing one of the four fives, which sounds like the boyfriend of Seven of Nine from Star Trek) is accompanied by a percentage of the total number of visits to that part of the site.
This is a great feature because it lets you see what the other users (who are mostly marketing professionals) are talking about and separate the hot topics from the not-so-hot ones.
Quick Links:
Conclusion: iAmAffiliate Review [Year]
A few words to wrap up the review of the iAmAffiliate forum. If you want to learn about the latest business and marketing trends, tips, and advice, this is a good place to start.
I strongly suggest that you go to iAmAffiliate and sign up.
Watch more videos on iAmAffiliate: