In this article we have featured How can I locate and install a custom RSS button on my blog? In order to subscribe to a blog's RSS feed, you must use this button.
There's a good chance a reader who is interested in subscribing will find that button. Alternatively, she can search for it on the blog's sidebar or in the address bar of her browser (which displays the site's URL).
Having the symbol in your sidebar is a smart idea in case your reader does not aware that it is present in the URL bar of her browser.
How can I locate and install a custom RSS button on my blog?
By placing the symbol in your sidebar, your viewers will find it easier to subscribe to your feed, and you have the option of customizing the icon's appearance. Today, I'll show you how to choose an icon you like, download it, add it to your sidebar, and link it to your RSS feed using the steps outlined below.
The first step is to locate a custom RSS icon.
You must first locate the icon you intend to utilize before we can proceed. You may start by searching for "free social media icons" on Google, but for the sake of time, I'll provide you with a link to a collection of such links: Free Social Media Icons for Bloggers and Designers from WPBeginner.com. If you're looking for something a little more unique than the orange RSS button, check out this collection of over 50 styles. You may download the icon set by clicking on the link after you locate the one you prefer. Make a note of where the icons are saved on your computer once you've downloaded them so that you can locate them later.
Find Your Feed URL in Step 2
We'll need to locate your feed's URL now. You can see how to set up a Feedburner account for your blog to track your followers and provide RSS feeds through email in a previous article. Assumptions for today's tutorial: you already have a Feedburner feed. When we link your new symbol to your Feedburner feed, we'll utilize that address.
Login to your Feedburner account.
Select the feed you wish to work with by clicking on its name.
Go to Settings and choose Edit Feeds.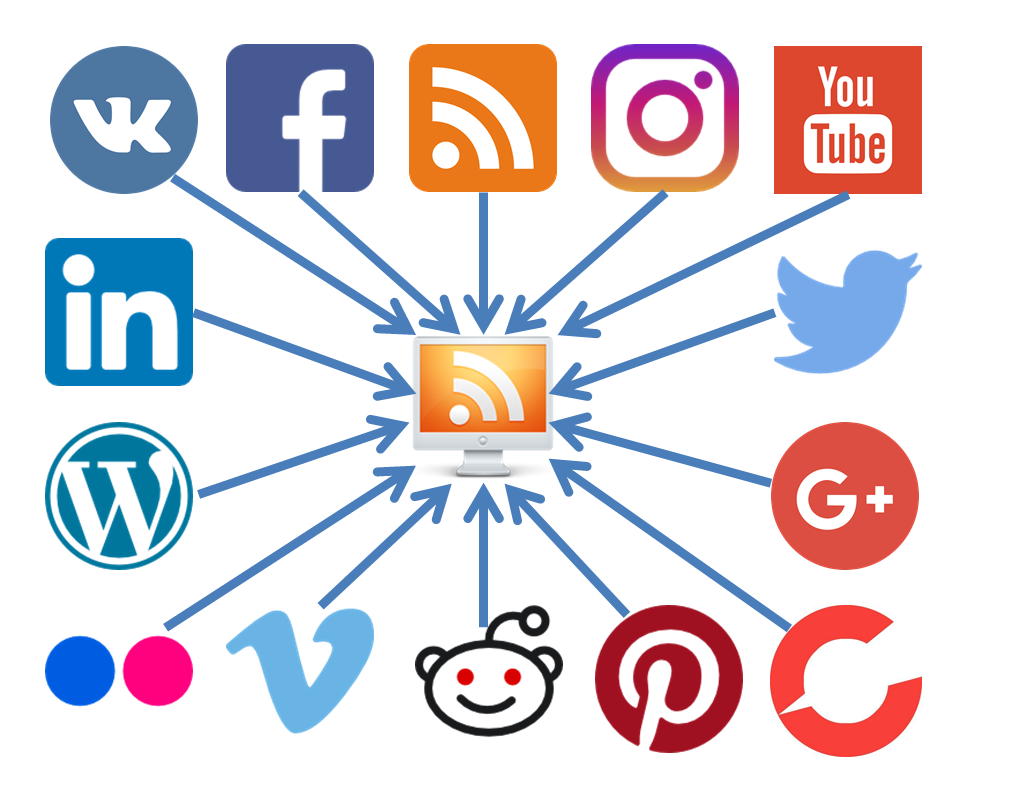 The final step is to put everything together.
Using a Blogger Blog's Custom RSS Icon
There is a "Subscribe to: Posts (Atom)" footer in every post on any of the Blogger blogs that I follow. Readers may subscribe to your blog through feed readers by clicking this link. Even still, I believe you'll agree that placing the subscription towards the bottom of the page isn't the best solution. We want your readers to be able to easily locate and subscribe to your RSS feed. Ideally, it should be positioned at the top of a column.
In Blogger, go to the Layout option.
Click on Page Elements.
Add a Gadget on the sidebar by clicking on it. Your Blogger Gadget options are shown on a new page in your dashboard.
Take a look at the pictures at the bottom of the page. The Image Configuration page is shown.
In the Link text box, enter the URL of your Feedburner feed. Leaving the Title and Caption fields empty is perfectly acceptable.
With a WordPress Blog, Creating a Custom RSS Icon
As a WordPress.org user, I strongly recommend that you set up an FTP file system that is easy to use. A folder called images, for example, may be used to store all of your icons and images. It is easier to find what you are searching for if your file system makes sense to you.
Upload the desired icon to your images folder via FTP (or wherever you upload your images). You'll need the image's URL in
step 6 (e.g., http://www.blogname.com/images/rss.png).
Enter your WordPress.org username and password.
Go to Widgets in Appearance.
Add a new Text widget to your sidebar by dragging and dropping it.
The Title text box can be filled in with a name for your widget (e.g., Subscribe to RSS), or you can leave it blank.
The following code should be entered into the bigger text area: