Klarna is a Swedish financial technology company that has been rapidly growing in recent years and becoming increasingly popular as an online payment solution.
The startup offers several innovative services, such as the ability to pay for purchases in installments or split them between different cards, allowing users to save when making big purchases.
In this blog post, we'll take a look at Klarna's usage statistics and revenue figures over the past few years and analyze what this means for consumers looking for online payment solutions.
Overview: Klarna Revenue And Usage Statistics: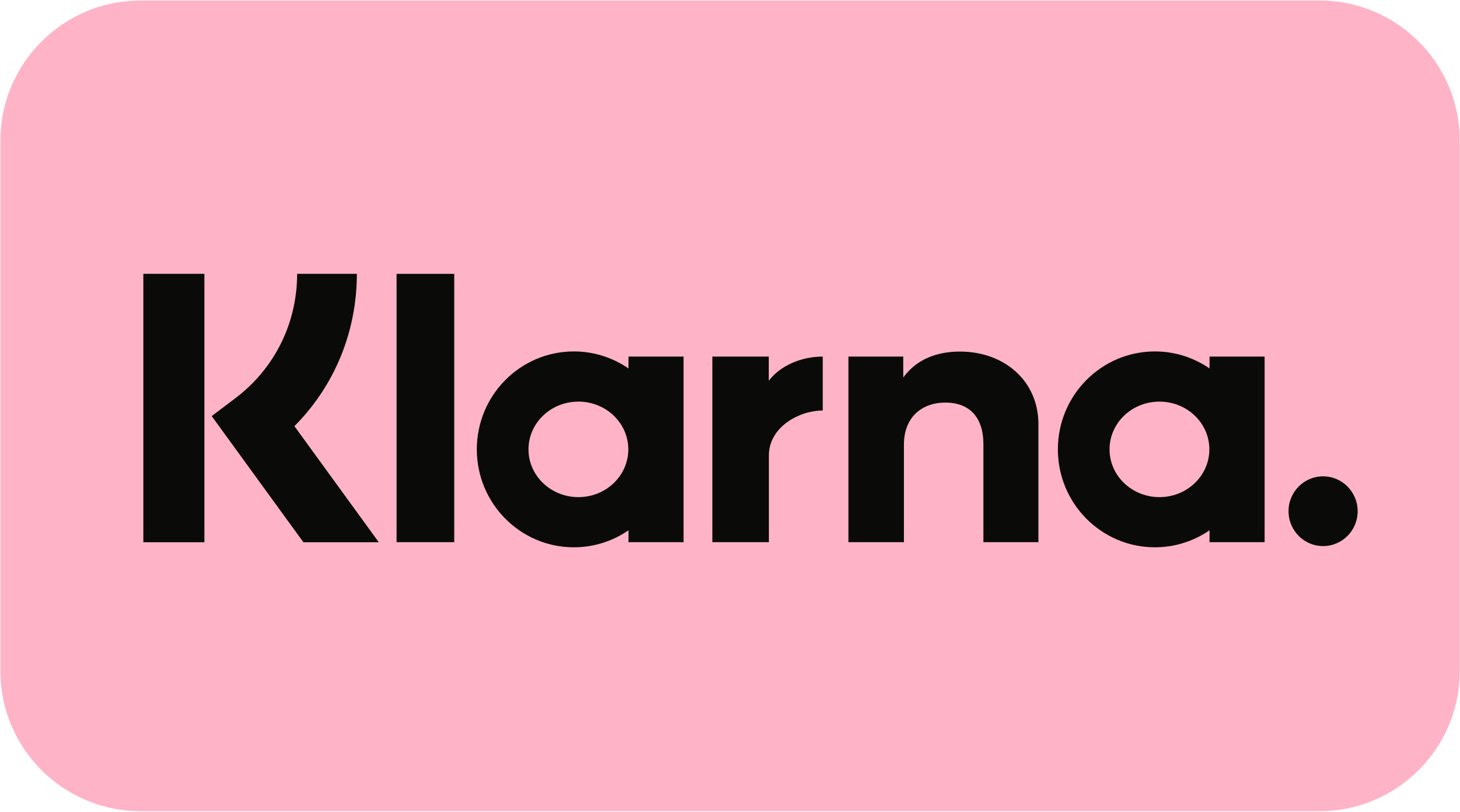 Klarna is a leading global payment solutions provider and shopping service that makes it easy for consumers to shop online. It was founded in 2005 and currently has over 90 million customers across 17 countries.
With Klarna, shoppers can pay later with no interest or fees, split the cost of their purchase into multiple payments, and enjoy secure checkout experiences.
Klarna is trusted by thousands of retailers worldwide, including H&M, Adidas, IKEA, Expedia and ASOS.
It also offers a variety of additional shopping services such as Klarna Shopping Assistant, Klarna Price & Payment Insights, and Klarna Store Card. These features help consumers save time and money while shopping online.
With Klarna Shopping Assistant, shoppers can browse through thousands of products and get personalized recommendations based on their previous purchases.
Through Klarna Price & Payment Insights, shoppers can compare prices across multiple stores in order to find the best deal. Finally, with the Klarna Store Card, users can enjoy special discounts and deals at select retailers.
Klarna's mission is to make shopping and payments simple, smooth, and safe for all customers.
With its innovative technology, Klarna offers a hassle-free checkout experience that enables shoppers to pay in their own way without having to worry about security or fees.
By providing secure payment solutions and convenient shopping services, Klarna is changing the way people shop online.
It also takes pride in its commitment to sustainability, reducing its environmental impact and supporting the local communities it serves.
The company has a range of green initiatives such as using renewable energy, investing in carbon offset credits, and supporting charity organizations.
Klarna believes that everyone should have access to easy and secure shopping experiences, no matter where they are from or how much money they have.
Statistics:
According to Klarna Statistics 2022, the number of people using digital payment services has grown significantly over the past year. In 2021, 561 million users chose Klarna as their payment provider compared to just 483 million in 2020.
This growth is largely attributed to an increase in online shopping and the convenience that digital payments offer consumers.
This currently offers a wide range of payment options including direct debit, bank transfer, credit and debit cards as well as its own digital wallet.
These solutions provide added flexibility for customers who don't always want to use cash or traditional payment methods.
Klarna Statistics 2022 also reveals that the number of merchants that accept Klarna payments has increased by 33% from 2020 to 2021.
This growth can be attributed to the convenience of using Klarna's online payment solutions, which eliminates the need for setting up complicated payment gateways and merchant accounts.
Klarna is also making strides in the world of mobile payments with its Klarna app. The app allows users to pay directly from their phone and provides a secure, contactless payment option.
The app has seen tremendous growth in 2021, with more than 52 million downloads.
Klarna is dedicated to providing users with the best possible experience by continuously developing innovative payment solutions that make it easier and safer for customers to shop online.
As such, Klarna Statistics 2022 shows that the company has a bright future ahead. With its ever-growing user base and innovative products, Klarna is well positioned to remain one of the world's leading payment providers for years to come.
Revenue:
Klarna's total revenue in 2022 is expected to reach $3 billion, representing a significant increase from its 2021 figure of $2.4 billion.
This impressive growth is attributed mainly to the company's expanding customer base, as well as its increasing presence in markets such as the United States and Australia.
Klarna's 2022 revenue will be powered by the increasing demand for digital payments, strong partnerships with retailers, and the use of its online payment platform for everyday transactions.
The company is also set to benefit from its wide range of financial services, which include personal loans, savings accounts and insurance products.
Klarna's mobile app and website also offer a suite of features, including budgeting tools and real-time spending notifications.
Profit:
Klarna is aiming for an ambitious goal – to become profitable by 2022. The Swedish-based financial technology company is developing a suite of services and products that will revolutionize the way people shop and pay for goods.
Klarna's mission is to democratize payments, making it easier and more secure for customers to shop online.
Klarna has already made huge strides towards its 2022 profitability goal. The company recently launched Klarna's Pay Later service, which allows customers to pay for their purchases in four interest-free installments.
This convenient payment option has been a massive hit with shoppers, helping to fuel the rapid growth of the business.
In addition, Klarna is working to build up its merchant network, enabling more vendors to accept payments through the service.
This will provide customers with even more ways to pay for their purchases, helping the company achieve its goal of becoming a global leader in payment solutions.
Klarna GMV:
The company's goal of achieving a GMV of $222 billion by 2022 will be driven by its ambition to become the leading provider of digital banking, payments, and shopping on both mobile and web platforms.
To achieve this, Klarna is focused on increasing its customer base and improving its existing features.
This includes developing strategic partnerships with merchants to expand its reach across multiple markets, offering more competitive prices for customers, and providing innovative payment solutions and financial services.
Klarna also plans to leverage emerging technologies such as artificial intelligence (AI) to further enhance its products and services.
This includes incorporating AI-based fraud detection capabilities to protect customers, developing virtual assistants to help customers shop more effectively, and introducing new features such as the Klarna Credit Card.
Users:
Klarna users are set to surge in 2022, with more people than ever signing up and taking advantage of the innovative payment solutions provided by the fintech giant.
Klarna offers a range of features that make it ideal for shoppers, such as instant payments, split pay financing, order tracking and budgeting tools. It also provides an easy-to-use app and website, meaning users can keep track of their finances on the go.
Klarna is already a popular choice amongst consumers, with its user base increasing rapidly in 2021. This trend looks set to continue into 2022, with more users joining the platform than ever before.
This surge in users is likely due to Klarna's offering of innovative features that make it easier to budget and shop, as well as its convenient app and website.
Klarna is also increasing in popularity amongst businesses, with many merchants now accepting the payment platform for easy customer payments.
Klarna US Users:
Klarna is the preferred payment method for many US consumers looking to buy their favorite products. In 2022, Klarna will have over 20 million users in the United States alone.
That's a massive jump from just 4 million active users reported at the end of 2020.
Klarna is an easy and secure way to make purchases online, and its growing popularity means more US consumers will be able to take advantage of it.
With Klarna's Pay in 4 option, customers can spread the cost of their purchase over four interest-free payments. Or, shoppers can choose to pay for their entire purchase up front at checkout.
Either way, customers get the products they love faster and worry-free.
Klarna's user base is growing rapidly, with new customers joining every day in the US market.
As more people learn about the convenience of Klarna payments, its popularity will continue to increase across the country.
With its extensive features and additional shopping benefits, such as special offers from partner stores, Klarna is the payment method of choice for online shoppers in the US.
Valuation:
Klarna is set to be one of the most valuable companies in Europe by 2022. The Swedish fintech company is already worth $10 billion and its valuation is expected to climb even higher over the next two years.
This makes Klarna a very attractive investment option for those looking to get in on the ground floor of a rapidly growing company.
Klarna offers a range of services, from credit solutions to payments and shopping tools. It is also expanding internationally with its products being used in more than 17 countries across Europe and the US.
Klarna has been growing at an impressive rate over the last few years, with revenues increasing significantly year-on-year. In 2020, the company reported a 140% increase in revenue compared to 2019.
This is largely down to its focus on creating easy-to-use consumer products and services that make shopping more convenient for customers.
Klarna also offers an array of features aimed at increasing customer loyalty, such as cashback rewards, customized payment plans and free shipping.
FAQs: Klarna Revenue And Usage Statistics 
🏆Q: How much revenue does Klarna generate?
A: Klarna has reportedly generated over $2 billion in annual revenues as of 2020, making it one of the world's largest payment providers.
💥Q: Where does Klarna's revenue come from?
A: Klarna generates its revenue primarily from commissions, fees, and interest it charges customers for using the service. It also makes money through investments in portfolio companies.
😃Q: How many users does Klarna currently have?
A: As of 2020, Klarna has over 85 million customers. This number is quickly growing as more people discover the convenience of using Klarna for their payments.
💁‍♀️Q: What countries does Klarna operate in?
A: Currently, Klarna operates in 17 different countries across Europe and North America including Austria, Finland, Germany, Netherlands, Norway and Sweden. It also recently expanded into the US market.
😉Q: What types of businesses are most likely to use Klarna?
A: Klarna is used by a wide range of businesses including online stores, subscription services, and e-commerce platforms. It has also become popular among smaller retailers who want to offer customers payment flexibility without having to set up their own payment processing system.
Conclusion: Klarna Revenue And Usage Statistics 
Klarna is currently one of the top fintech companies in Europe and is quickly expanding its services to North America. The company has seen impressive growth in both revenue and users, with no signs of slowing down.
Klarna's unique offerings have appeal to a wide range of consumers, from those looking for an alternative to traditional banking products to millennials who are comfortable making purchases online.
With its growing user base and strong financials, Klarna is well-positioned to continue success in the coming years.