Would you like to increase or even double your blog earnings? Are you finding it difficult to make money with your blog?
If so, you may want to give Infolinks a try because they have many different ways for you to monetize your online content with just a click of a mouse.
The Internet business is huge and is highly competitive too therefore, it becomes very important that you select the right platform for monetizing your websites else you will get more complaints rather than earnings.
Monetizing your website is crucial for its' success. Without implementing ads, it can be very difficult to make substantial income.
One of the essential monetization tools for publishers are ad platforms like Infolinks which allows them to earn money by displaying relevant ads on their webpages without affecting user experience or disturbing content flow in any way possible.
Infolinks provides an effective solution to all these problems with a simple yet powerful programmatic advertising solution that helps publishers generate revenue from their online properties automatically through text links placed within editorial content (e-mail newsletters etc.)
What is Infolinks?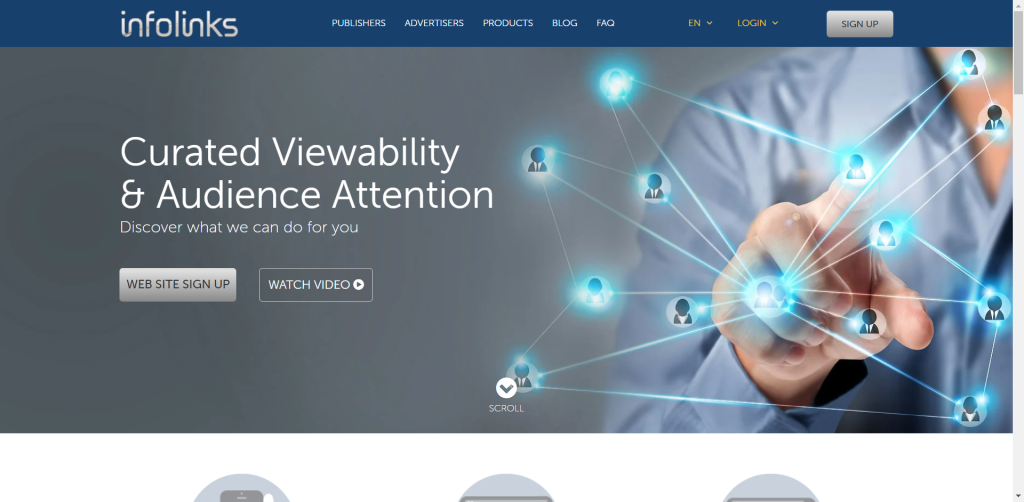 Infolinks is an advertising platform similar to companies like Google Adsense, Media.net and others that give publishers and content creators the option to incorporate ads on their blog for extra income.
They are a global company and available to publishers from anywhere around the world. They currently have over 125,000 publishers from all parts of the world.
What kind of ads are available on Infolinks?
Infolinks has various advertising methods that you can customize yourself to fit your blog and blog audience.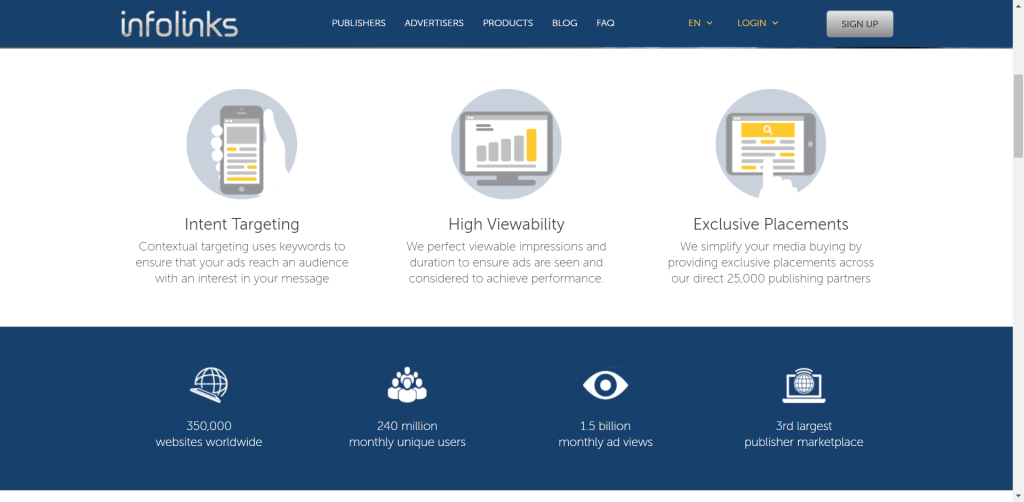 If you are a person that prefers minimal ads displayed on your blog that will not interfere or compete with your content, Infolinks would be a great choice because they have many different options that you can try.
Here are a few of the ads that you can include on your blog or website.
InFold ads- InFold Ads are clever ad units that display on your blog or website right before the fold or closer towards the upper page of your blog.
InTag – InTag ads are very popular because they use specific keywords on your blog with underlined text that fits right in with your original content. It will not distract your audience from reading your content because it is so seamless. If you are not looking for those ads yourself, you could actually miss it.
In Text – In Text ads are also highly functional because they will scan your page's content to deliver the most relevant ads presented within a page's text. This is a highly effective way to display ads on your blog without distracting your blog visitors attention from your blog's informative posts. It acts as a another unique element that complements your content.
InScreen – InScreen ads present themselves as an intermission between page views which are well timed out.
I have used Infolinks ads for quite some time as a blogger myself and I personally feel that they give my content more quality and additional related information.
Here are some other facts that you need to know about Infolinks ads and why you should also give them a try if you are thinking of starting your own blog or website.
Anyone can use Infolinks ads and put them on their blog or website as long as the content is not illegal or offensive.
Infolinks ads will not affect your SEO (search engine optimization) efforts negatively in any way.
You can use Infolinks ads in combination with Google Adsense ads, CJ, Link Share, Share a Sale and many other publishing programs for content monetization.
Infolinks supports both English and Spanish content.
View and clicks to your Infolinks ads count towards your earnings.
It is free to join and there are never any fees to be an Infolinks publisher.
Payment is made monthly as long as you have earned $50 in your publisher account. If you have not reached this amount, your earnings will roll over to the next month.
How do you get started with Infolinks?
If you want an alternative to Google Adsense or an additional money-maker for all the hard work that you put into your blog's content, please give Infolinks a try.
Infolinks will contact you in 48 hours to let you know the status of your account and if you are approved, you can start including their ads on your blog or website right away.
How Infolinks works on your site?
Infolinks will display targeted ads relevant to your content. It this means that it might be different from the ads displayed on other websites because your visitors are unique and come from different places.
When any user visits your site and moves the cursor over these special texts, the link will enlarge and an informational window will pop up with advertising.
Conclusion:

Infolinks is one of the best ways to make money on your blog and it will be a great addition to help monetize your website.
We hope that you have learned a few things from this informative post and keep your audience in mind when placing ads on your blog or website.
If you have any questions about the process, please let us know by leaving a comment below.
Go to Infolinks official website here to sign up to be a publisher today!