Microsoft Teams is one of the fastest growing communication and collaboration platforms in the world.
It's quickly become an essential part of many people's workdays, helping them stay connected with their coworkers, effortlessly manage projects, collaborate on documents securely from any location, and much more.
But just how successful are Microsoft Teams? What are the revenue and usage statistics for this popular platform?
In this blog post, we'll take a look at the impressive growth of Microsoft Teams over the past few years, including its total revenue figures as well as key user base information that everyone should know about when considering using Microsoft Teams to boost their productivity or communicate with colleagues in 2021.
Overview: Microsoft Teams Revenue And Usage Statistics
Microsoft is a multinational technology company that develops and manufactures computer software, hardware and other related services.
It currently generates over $89 billion in annual revenue and employs more than 144,000 people worldwide.
Microsoft's products and services span a wide range of categories, including operating systems, business applications, cloud computing, enterprise software, hardware devices, virtualization solutions and more.
Microsoft is also known for its online services such as Bing search engine and Outlook email service.
Microsoft's mission statement is to "empower every person and every organization on the planet to achieve more.
" To achieve this, the company has invested heavily in research and development, launching numerous new products over the years.
Some of its most popular offerings include Windows operating system, Office productivity suite, Xbox gaming console and Azure cloud platform. 
Microsoft also provides support for a wide range of educational projects through its philanthropic efforts. With its strong presence across all major markets, Microsoft has firmly established itself as a leader in the technology industry.
It continues to innovate and create new solutions that help individuals, companies and organizations maximize their potential.
By leveraging its immense resources, Microsoft will remain at the forefront of technological advancement for years to come.
Key Statistics: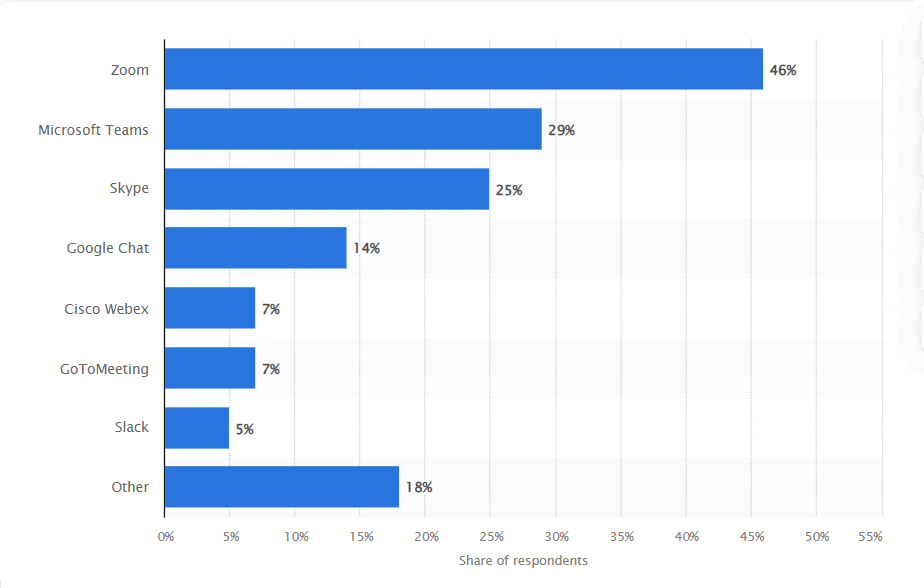 Microsoft Teams is one of the most widely used messaging and collaboration tools on the market. It has more than 115 million daily active users, with 81% of these using it for work-related activities.
Microsoft Teams also boasts an impressive list of features, including chat and video conferencing capabilities, file sharing, task management, and real-time collaboration.
Microsoft Teams is an integral part of Microsoft's cloud productivity suite and is used by businesses across a variety of industries, including healthcare, finance, manufacturing, and education.
It has seen significant growth in recent years as more companies move to remote working models. In 2020, the platform added 30 million daily active users – a 29% increase from the previous year.
In addition to its user base, Microsoft Teams also has a wide range of integrations with other applications and services.
It works with popular software like Slack and Zoom as well as more than 300 third-party apps and services.
This integration allows users to access their favorite tools directly within Microsoft Teams, streamlining their workflow and increasing productivity.
Revenue Worldwide 2022: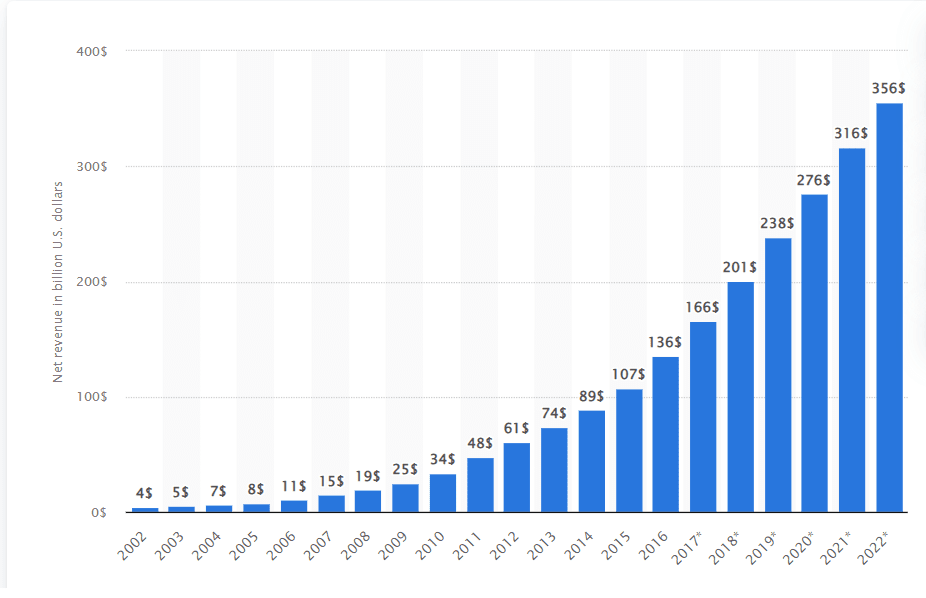 According to a 2021 report, Microsoft is projected to reach $192.5 billion in revenue worldwide by 2022. This will make it one of the largest and most successful companies in the world.
Microsoft has achieved this success through its innovative products, services and solutions that have become essential for people around the globe.
With their cloud-based platforms, such as Microsoft Azure, they have revolutionized business operations and enabled companies to become more efficient. 
They also offer a wide range of products and services that are designed to help people with their everyday lives, from Office 365 to Windows 10.
With these products, Microsoft has created an ecosystem that many rely on for work, education and entertainment. Microsoft's success is set to continue as they develop new products, services and solutions to meet the needs of the modern world.
If their current trajectory continues, Microsoft should be a powerhouse in the global economy in 2022.
Microsoft's success can also be attributed to its commitment to innovation and diversification.
Over the years, they have invested heavily in research and development so that they can stay ahead of the curve while responding quickly to changing customer needs.
They have also made strategic investments in other industries, such as healthcare, gaming, artificial intelligence and cloud computing, to diversify their portfolio and remain competitive in the global market.
Users Worldwide 2022: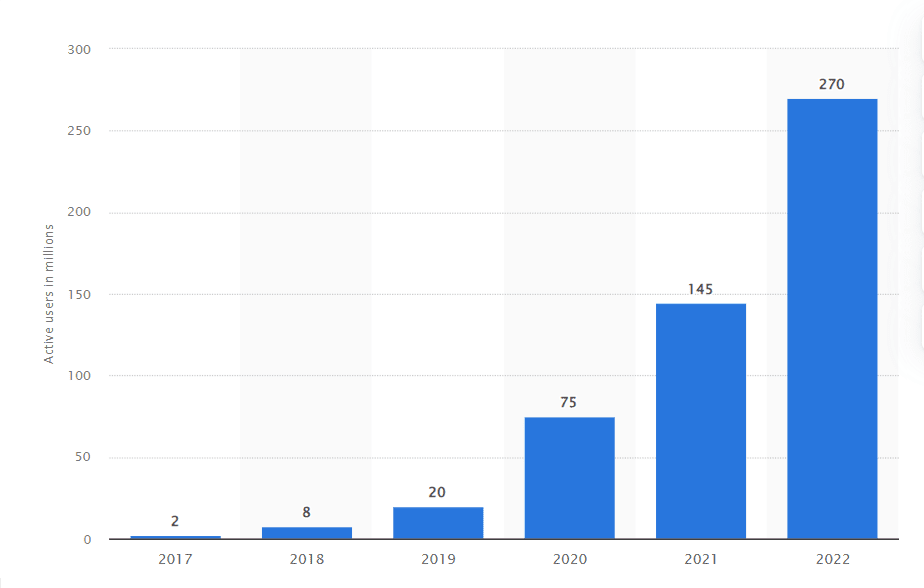 Microsoft Teams has become one of the most popular workplace collaboration tools in recent years.
It is estimated that there will be over 200 million Microsoft Teams users worldwide by 2022, which is a remarkable growth compared to just 55 million users in 2020.
Microsoft Teams has revolutionized how people communicate and collaborate around the world, providing an on-demand platform for team members to easily interact, share ideas and resources, and work together on projects.
It allows for real-time collaboration, enabling employees to quickly respond to questions or requests from their colleagues.
Microsoft Teams also provides an array of features that make it easier than ever for users to stay organized and on track with their work.
This includes an easy-to-use file sharing system, powerful search tools to help find information quickly, and a rich library of templates for creating documents.
With its growing user base and comprehensive range of features, Microsoft Teams is sure to have an even bigger impact on workplace collaboration in the years ahead.
As the platform continues to expand and evolve, more and more users around the world are sure to benefit from its powerful capabilities.
Statistics: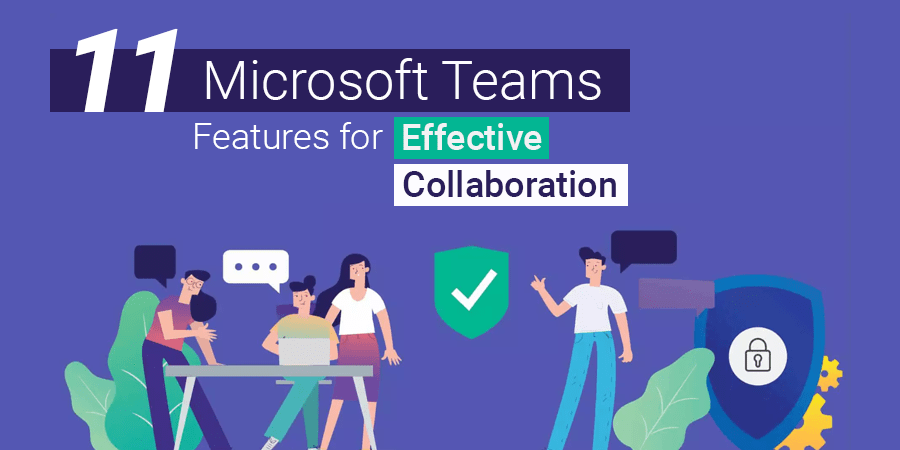 The success of Microsoft Teams can be seen in its financial performance. According to Microsoft's 2020 financial report, Teams generated more than $13 billion in revenue for the company in fiscal year 2020.
This marked an increase of 70% from 2019 and was almost double the amount generated in 2018.
The platform also boasted impressive usage statistics. In 2020, Teams had an average daily active user base of 115 million, up from 45 million in 2019.
This represented an increase of 155% and was a significant contributor to Microsoft's financial success.
Microsoft Teams is now the go-to platform for businesses seeking an effective collaboration tool. Its rapid growth over the past few years shows that it is here to stay, and its usage and revenue numbers are likely to continue increasing in the future.
With Microsoft Teams, businesses and organizations can communicate effectively and collaborate on projects more quickly than ever before, with no need for expensive hardware or software.
This makes it an attractive option for companies looking to streamline their operations and increase productivity. As such, Microsoft Teams is set to remain an integral part of the business landscape for years to come.
Organizations: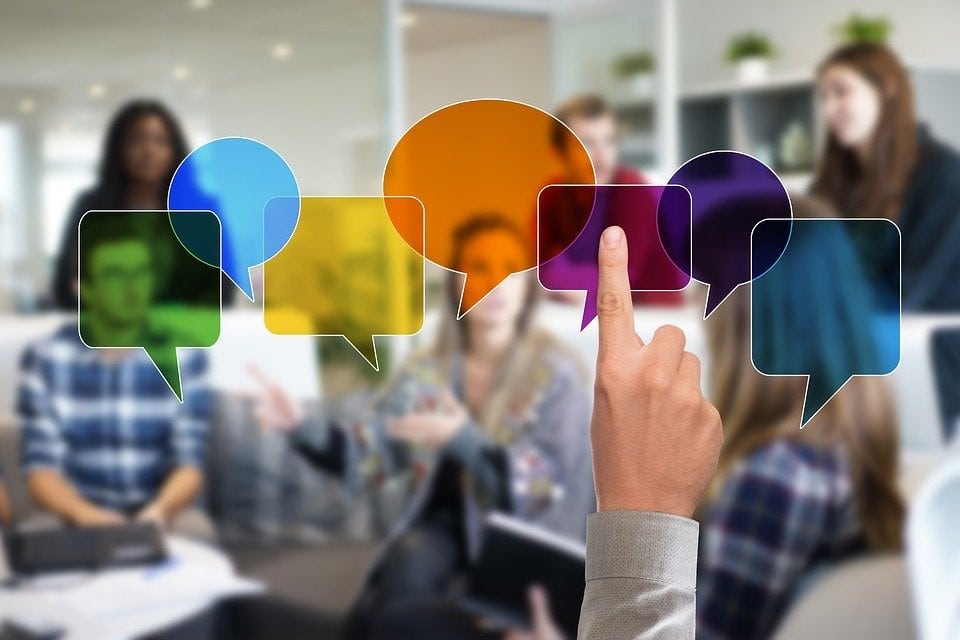 Microsoft Teams provides organizations with a comprehensive platform for boosted collaboration, enabling users to seamlessly connect and communicate.
Through its suite of features, it promotes an efficient work environment that can be accessed from any device, including mobile phones and tablets.
Organizations can leverage a range of tools to better equip their teams to collaborate effectively. Users can access features including file sharing, instant messaging, video conferencing, task management and much more.
Microsoft Teams also provides an intuitive user experience with a central hub for easy navigation of all its features.
This allows users to quickly access what they need without having to search through multiple options.
As well as this, the platform is highly secure and incorporates a range of security measures to protect vital information.
Age Demographics: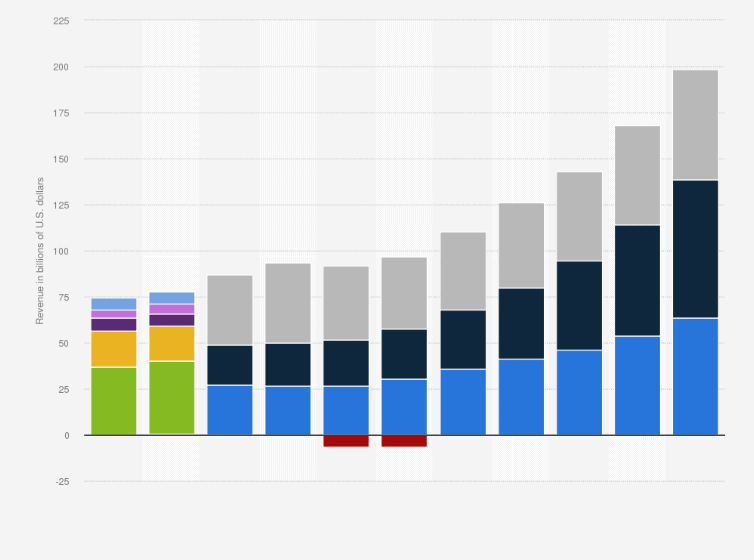 Microsoft Teams is a productivity platform developed by Microsoft that offers collaboration, communication and file sharing capabilities.
It has been widely embraced by users of all ages in the workplace, school and university settings as well as at home.
Recent studies have shown that Microsoft Teams is most popular with users between the ages of 18–24 years old.
Many of these users are already familiar with Microsoft products and appreciate the convenience, reliability and features that Microsoft Teams offers.
The platform is also popular among older users, particularly those in the 25-44 age range who have become increasingly dependent on digital collaboration tools for their work or studies.
Microsoft Teams has been designed to be easy to use for any age group, with a simple but powerful user interface and intuitive tools.
Features such as chat, video conferencing, file sharing, and collaboration have made it easier for users of all ages to stay connected and work together effectively.
Microsoft Teams also provides educational content for younger users who are new to the platform or need help getting up to speed.
There are tutorials and guides for students to learn how to use the platform, as well as resources such as lesson plans, discussion boards and quizzes available for teachers.
Gender Demographics: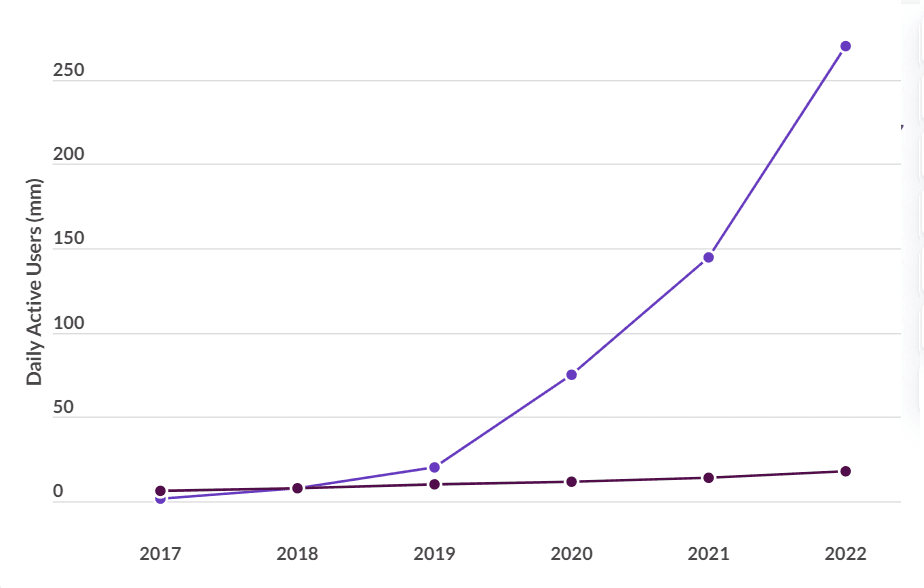 In 2020, Microsoft Teams had more than 115 million daily active users, and the platform continues to grow in popularity.
The demographics of the users vary greatly depending on region and use case, but there are interesting insights about gender representation.
According to a Microsoft survey conducted in 2020, 39% of organizations globally have an even split between men and women using Microsoft Teams, while 43% of organizations reported higher female usage. 
The highest gender parity is seen in the North American region with 47% even split and 49% reporting higher female usage.
In Europe, 35% of organizations indicated an even split between men and women using Teams, while 45% reported higher female usage.
Asian Pacific organizations had the lowest parity, with 33% reporting an even male/female split and 37% of organizations indicating higher female usage.
Microsoft Teams is helping to close the gender gap in collaboration tools, allowing more women to join teams and participate in conversations.
As the platform continues to evolve, it will be interesting to see how the gender demographics continue to shift.
FAQ: Microsoft Teams Revenue And Usage Statistics
😉Q: How much revenue does Microsoft Teams generate?
A: Microsoft Teams earned $1.2 billion in revenue in 2020, an impressive increase of over 70% from the previous year. This growth was driven by organizations who were looking to leverage remote collaboration tools amidst the global pandemic. Microsoft Teams is now used by more than 115 million daily active users, up from 75 million in April 2020. Microsoft expects revenue generated from Teams to reach $2 billion by the end of 2021.
🙌Q: How many people use Microsoft Teams?
A: As of March 2021, there are over 115 million daily active users on Microsoft Teams. This is an impressive increase from the 75 million daily active users that the platform had in April 2020. This growth is largely attributed to organizations leveraging Teams as an effective remote collaboration tool during the pandemic. Microsoft expects usage of its platform to continue to grow in 2021 and beyond.
🤷‍♀️Q: How can Microsoft Teams help organizations?
A: Organizations are increasingly turning to Microsoft Teams for its powerful set of features that allow them to facilitate remote collaboration and communication. Teams allows users to communicate in real-time, share documents, and collaborate on projects no matter where they are located. It also provides a centralized hub for all team conversations and tasks, making it easier to stay organized and productive. Additionally, Microsoft Teams integrates with other Microsoft platforms, such as SharePoint and Outlook, so users can increase their productivity.
👮‍♀️Q: How much does Microsoft Teams cost?
A: Microsoft Teams is available for free with an Office 365 subscription. For organizations looking to take advantage of advanced features, there are various paid plans available ranging from $5-$20 per user per month. Additionally, organizations can choose to purchase an Enterprise plan for more robust features like unlimited storage and advanced security.
Quick Links:
Conclusion: Microsoft Teams Revenue And Usage Statistics
As the demand for remote work and collaboration skyrockets, we expect Microsoft Teams to continue its impressive growth in both revenue and users.
With robust features and integrations, it's no wonder that Teams has become one of the most popular business chat platforms on the market.