Here is our detailed comparison of OpenDNS vs Google DNS. Both Open DNS and Google DNS are the most talked about public DNS and are known to provide reliable DNS services.
When you try to access any website from a web browser, the web address you have entered is translated into a unique IP address of the domain name servers of your Internet Service Provider.
These servers are called "Domain Name Servers", also known as DNS. The main function of DNS is to translate the domain name into an IP address and then access it on the internet.
What is DNS?
Domain Name Servers are nothing but servers that interact with website servers. The URL of any website is translated by DNS servers into IP addresses, which are machine-readable. Hence, after a web address is converted by DNS servers, you can see the website in your web browser.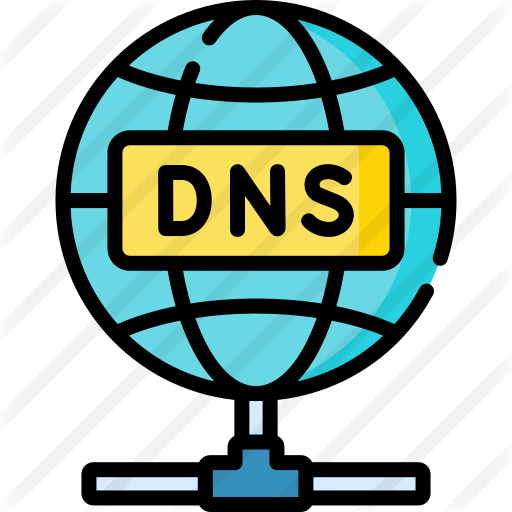 The main purpose of the DNS is to translate the domain name into an appropriate IP address.
The process of translating a domain name into an IP address is called DNS lookup. DNS lookup comprises basically eight steps originating from the web browser.
Importance of Choosing the Right DNS
By default, your internet service provider (ISP) sets up a DNS when you get an internet connection. But sometimes the ISP's DNS servers are slower than others, which will make it take longer for you to open a website.
Sometimes the ISP might block some websites like torrent sites and other banned sites. If this happens and you try to go to one of those sites, then your computer will automatically be redirected to a warning page instead.
To fix this problem, you need to use a reliable public DNS server that is not run by the ISP. To protect yourself from problems, though, please be careful when switching around your DNS settings on your computer or any other device that uses them.
However, there are always some bad DNS out there that could be dangerous for your system or security hacks.
An unreliable or dangerous DNS can send you to a potentially malicious website by sending the browser the wrong IP address that doesn't correspond to your entered domain name.
Thus, Open DNS and Google DNS are the most reliable type of DNS providers and that's why we have shared the striking difference between the two!
Why Third-Party DNS is better than ISP provided DNS?
The main reason you should shift from the ISP DNS to another third-party DNS is the internet speed. Many times, some shitty ISPs have slow DNS, resulting in a slower site loading speed.
That is why it is suggested to use a third-party DNS. There is no guarantee that the third-party DNS will be faster than yours, but they are better if you are facing some other problems like,
1) Site Blocking by ISP
2) Slower Response Time
3) Enhanced Security Features
4) Access to Geo – blocked websites
So if you are facing the above mentioned problems with your ISP, you should apply for any third-party DNS. Here, we are having the two most popular DNS providers. In this post, a review of OpenDNS and Google DNS will be done. Thus, it is a direct match between OpenDNS and GoogleDNS.
OpenDNS VS GoogleDNS: What is the Difference?
OpenDNS
OpenDNS is one of the most popular DNS service providers. They offer free as well as premium DNS protection. OpenDNS offers many interesting and useful features like faster browsing speed, an anti-phishing feature, and a Parental Control program.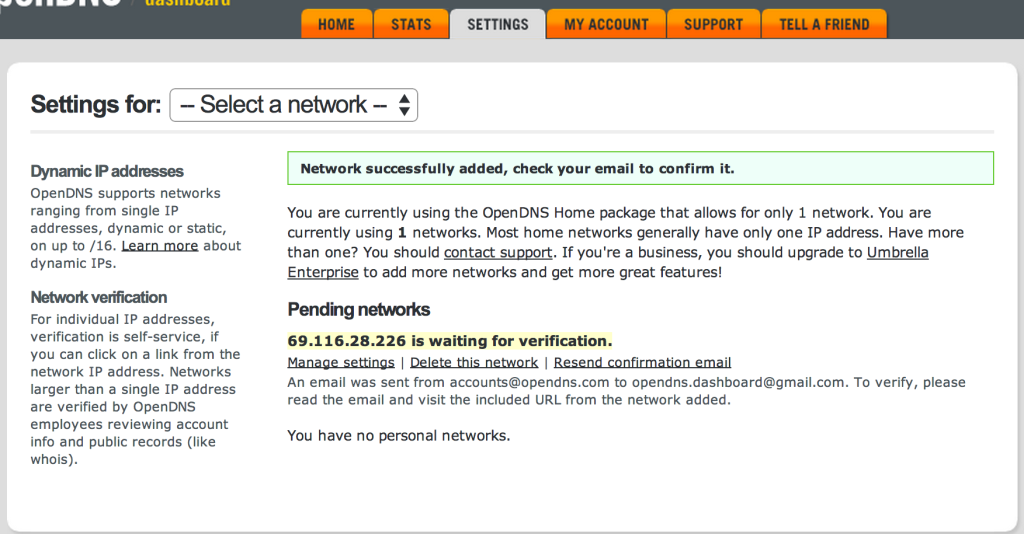 Open DNS started back in 2006 and since then, it has undergone various changes from features to its parent organizations. Currently, OpenDNS is under the CISCO systems and offers freemium DNS services. The basic features are available for free whereas the advanced features come as paid subscriptions.
The premium plan, OpenDNS VIP, offers some extra features. It has more limits for custom blacklists and whitelists, and it also gives you access to premium support.
The most expensive plan, OpenDNS Prosumer, comes with built-in protection for malicious phishing sites and malware domains.
 Features of OpenDNS
Speed:
After configuring OpenDNS settings on your PC, the internet browsing speed improves significantly. You may not experience the speed if you have high-speed internet.
But if you are browsing on dial-up or 2G connection, you can observe the increased speed. This happens due to the 12 high-speed data centers of OpenDNS spread across the globe.
Anti-Phishing Features:
The Anti-Phishing feature of OpenDNS is named "Phishtank".
This feature identifies phishing websites and blocks them from opening in your browser. The Phishtank is a regularly updated database of phishing sites and malware-infected websites. So you can place your trust in this feature of OpenDNS.
Parental Control:
This is the most important and unique feature provided by OpenDNS. The Parental Control feature is really useful for parents. With parental control, you can block many adult and gambling websites.
To use this feature, you need to open an account with OpenDNS.
GoogleDNS:
GoogleDNS, also known as "Google Public DNS", is a DNS service provided by Google. These servers are backed by Google and its technology. Started back in 2009. Google DNS is known for its simplicity and free price tag.
Google DNS is known to provide faster and secure web browsing with improvement in internet speed and to get valid search results.
The GoogleDNS is available free of cost. This is the most popular Third-Party DNS service. You don't need to create an account for using Google DNS services. Just change your network configuration settings to the specifications given:
For IPv4 Addresses:
Nameserver: 8.8.8.8
Nameserevr: 8.8.4.4
For IPv6 Addresses:
Nameserver: 2001:4860:4860::8888
Nameserver: 2001:4860:4860::8844
The downside of Google DNS is that it won't host or block a website on its DNS servers.
Let's have a look at some of the best features of Google Public DNS.
Features of Google DNS:
Speed:
After you apply GoogleDNS settings, you can experience an increase in web browsing speed, like OpenDNS.
But this depends upon your geo-location and the internet speed. If you are having very slow internet speed, then the GoogleDNS setting may not be much effective in high-speed browsing.
Security:
The GoogleDNS provides you with the highest security layer while browsing any website. All the sites browsed under GoogleDNS settings are scanned by Google, thanks to its best security technology.
Bypass Restrictions:
With GoogleDNS settings, you can bypass the geo-restrictions applied to any website. If you are not able to access any specific website in your country due to a government ban, you can use GoogleDNS settings to access that website without any worries.
OpenDNS vs Google DNS: How do they compete?
Google DNS and OpenDNS offer the same features in many aspects. However, if you need more enhanced functionalities, we would recommend you to go with Open DNS services.
Open DNS offers features like web filtering, a whitelist and blacklist mode, typo correction, SmartCache, and access to detailed statistics that make it a viable choice over GoogleDNS.
Let's compare the differences between Open DNS or Google DNS on various features:
Reliability 
DNS server's uptime is what makes up for its reliability. If the DNS server is not working, then it cannot process domain names. Then, when you go to websites, you will see a DNS error message.
Considering the reliability, both these DNS providers have the same uptime and ensure you are online everytime. Hence, it's a tie!
Speed 
There is no definite answer on which DNS is faster. The DNS resolution speed depends on how far the DNS server is from you. If it's close, then it will translate more quickly.
You will need to test the different servers to see which one works more efficiently for your system.
Security 
GoogleDNS and Open DNS are more secured than any other default DNS provider.
Both Google DNS and Open DNS work in a secured way to ensure that you are redirected to the intended website and blacklists the malicious websites. Hence, we would call it a tie as well!
Pricing 
Google DNS is a free service by Google and doesn't even require you to create an account. You can just change the network configuration settings.
On the other hand, Open DNS offers both free and premium DNS services. You don't need to create an account for the free or basic service. To get access to the advanced features, the premium plans cost $19.95/year and $20/year /user with enhanced features.
OpenDNS is definitely the winner here in terms of its flexibility and pricing.
OpenDNS vs Google DNS: Verdict
The effectiveness of these two popular DNS service providers is different in every country. In some countries, it is better to use OpenDNS, while in others, GoogleDNS performs well.
If you are looking for some advanced DNS service and you wish to use the Parental Control feature, then OpenDNS is best for you. You can create an account on the OpenDNS website and get the Parental Control feature to block adult and gambling websites. If you don't care much about security and all other issues, start using GoogleDNS because it is not very complicated.
Both of this DNS are reliable and effective. But it is highly advised to use these DNS settings and check which one is better for you.
Also read: