PayPal is one of the world's leading digital payment services, and it has been helping people make secure online transactions for over two decades.
Whether you're an entrepreneur who runs a business on Merchandise Commerce or an individual making occasional payments to friends and family, PayPal provides secure and convenient ways to move money around.
Discover what PayPal can do for your wallet by taking a closer look at their usage stats that range from sign-up numbers to revenue generated.
Overview: PayPal Revenue And Usage Statistics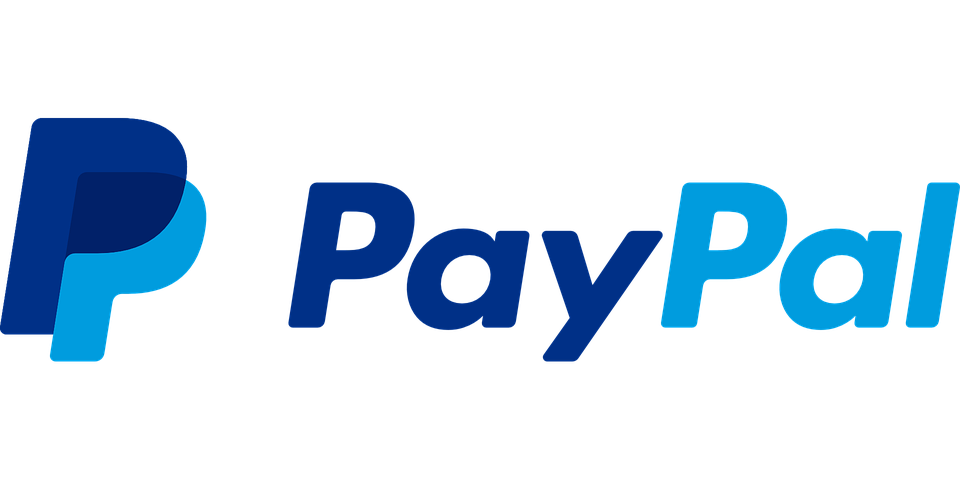 PayPal is a secure, global payment platform used by millions of people around the world. It's simple to use and offers a range of features that make it easy to shop online, send money fast, get paid securely and manage business accounts.
With PayPal, customers can purchase goods or services in more than 200 markets and access local currency accounts, 18 currencies and 25 languages.
PayPal also provides a suite of services to help customers manage their money, including mobile payments, online invoicing, international transfers and more.
It is designed to protect customer data by using the highest security standards in the industry.
From two-step authentication to end-to-end encryption across all platforms, PayPal's security measures help keep customers' money and information safe.
In addition, PayPal has 24/7 customer service representatives who are available to answer questions or resolve any issues that may arise.
PayPal is widely accepted by retailers around the world and can be used to pay for goods and services in many currencies. It is also a convenient way to send money to friends and family in different countries.
Whether you're buying tickets, sending funds abroad or paying for services online, PayPal is the easy and secure way to pay.
It also offers businesses a range of tools that can help them reach their customers more effectively and increase sales. Businesses can use PayPal to accept payments online, in stores and on the go.
They can also take advantage of marketing tools such as invoices, shopping carts and loyalty programs that help them better serve their customers.
With these tools and PayPal's secure payment processing, businesses can easily manage their finances while providing an excellent customer experience.
PayPal Statistics: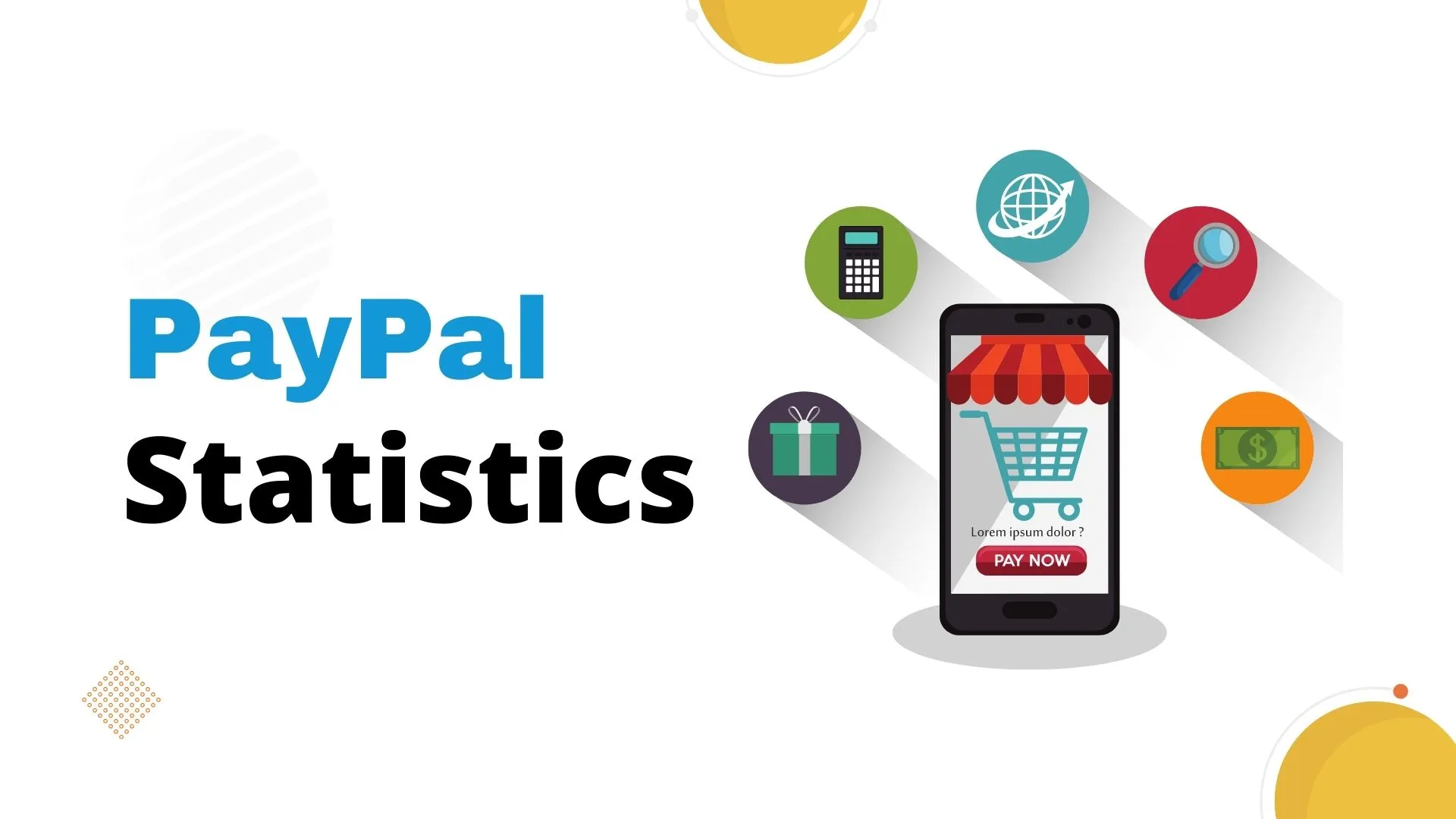 PayPal is one of the most popular online payment services, with over 286 million active users worldwide.
It has been used to process more than $700 billion in payments annually and is accepted at millions of merchants around the world.
PayPal also supports several currencies, making it a convenient option for international payments.
In addition to facilitating payments, PayPal also provides money transfer services. Customers can send and receive money through their PayPal account, as well as cash out funds to their bank accounts.
PayPal's customer service and security measures are highly rated. They offer 24/7 customer service and fraud protection, so customers can be sure that their transactions will be secure.
They also have multiple authentication measures in place to verify customers' identities.
Overall, PayPal is a reliable and secure platform for online payments and money transfers. Its low transaction fees and convenient payment options make it a popular choice among consumers worldwide.
With millions of users worldwide and billions of dollars exchanged annually, PayPal remains one of the most trusted e-payment services in the world.
Revenue:
According to Statista, the projected PayPal revenue for 2022 is $19.98 billion USD. This figure represents a tremendous growth compared to its 2020 revenue of $17.90 billion USD, an increase of 11.7%.
The company has seen an average annual growth rate of 15% over the past five years.
This is largely due to PayPal's growth in the online payment sector, which has seen revenues grow at an average annual rate of 20% since 2017.
PayPal's success can be attributed to its wide user base of over 277 million active customers and its secure payments platform, as well as its integrated mobile capabilities.
This is further supported by the fact that PayPal has reported strong growth in terms of user numbers and transaction volumes over the past few years.
The company is making significant investments to maintain its lead position in the payments space, including new initiatives such as the launch of its own cryptocurrency platform.
This allows customers to securely purchase and store cryptocurrencies using their PayPal accounts.
The company also announced plans to expand its partnerships with banks and retailers, allowing customers to use PayPal as a payment method at more locations.
These strategic investments are likely to help the company reach its projected revenue growth of 10-15% in 2022 and beyond.
As such, it is evident that PayPal's future looks very bright and that the company is well-positioned to take advantage of the increasing demand for digital payments.
Profit:
PayPal Holdings has been a leader in digital payments for decades, and their success is expected to continue growing.
According to analysts' predictions, PayPal's profits are projected to reach more than $5 billion by 2022.
This growth prediction is based on the company's recent financial performance and its current investments in innovative technology such as artificial intelligence, blockchain, and mobile payments.
As part of its long-term growth plan, PayPal has partnered with multiple companies to expand its reach and opportunities. For example, the company recently acquired iZettle, a leading international mobile payment provider.
This move is expected to add an additional $2 billion in revenue for PayPal by 2022.
Additionally, PayPal has recently established a partnership with Amazon, allowing customers to use their PayPal accounts for purchases on the popular e-commerce platform.
In addition to its international partnerships and acquisitions, PayPal is also taking steps to improve its existing products.
Its mobile app now offers more features than ever before, including the ability to manage subscriptions, view transaction history, and receive money quickly.
The company is also working on an AI-powered assistant to help customers with their finances.
All of these strategies combined are expected to drive PayPal's profits up significantly in the coming years.
By 2022, analysts predict that PayPal's profits will reach more than $5 billion, demonstrating the company's success as a leader in digital payments.
Payment Volume: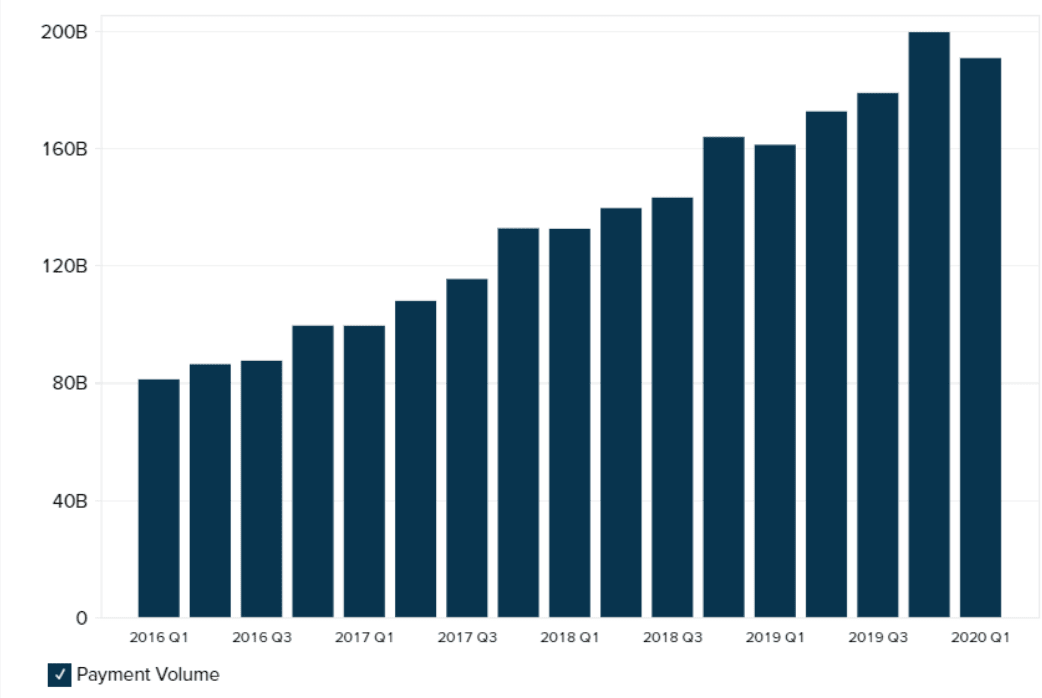 As of 2022, PayPal is estimated to process more than 200 billion dollars in payments annually.
This figure represents a dramatic increase from 2017, when the payment processor processed just over 113 billion dollars in payments.
The surge in PayPal payment volume has been driven by an uptick in digital and mobile commerce, as well as consumer preferences for fast and secure online transactions.
With its convenient payment options, PayPal has become a preferred payment method for individuals and businesses alike, making it one of the most used digital payment services worldwide. 
The future of payments is digital and mobile, and PayPal is well positioned to benefit from this trend.
In addition to expanding its existing services, it is also exploring partnerships with other companies to create innovative solutions that will make payments even more convenient and secure.
Users: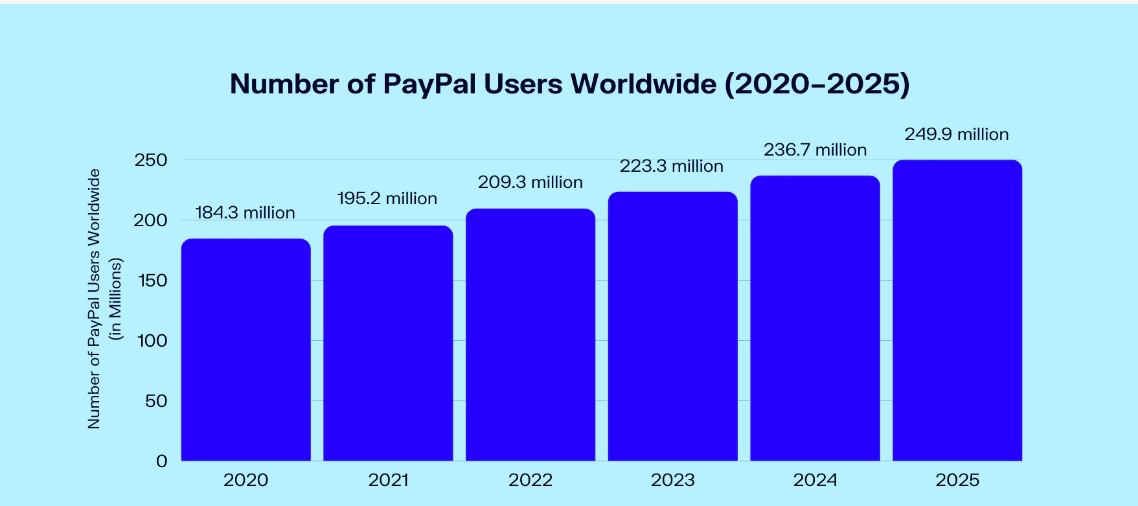 As of 2022, there are an estimated 253 million PayPal users worldwide. This represents a nearly 10% increase from 2021 and more than double the number of users in 2020.
Furthermore, PayPal is continuing to expand its services beyond online payment processing and into new markets such as lending and cryptocurrency.
PayPal's success has been credited to its focus on security and convenience.
The payment processor requires two-factor authentication for all transactions, which helps to protect users from fraud and identity theft.
In addition, PayPal offers a wide range of features such as recurring payments, automatic billing, and foreign currency conversion that make it easier than ever for consumers to manage their finances online.
Merchant Accounts: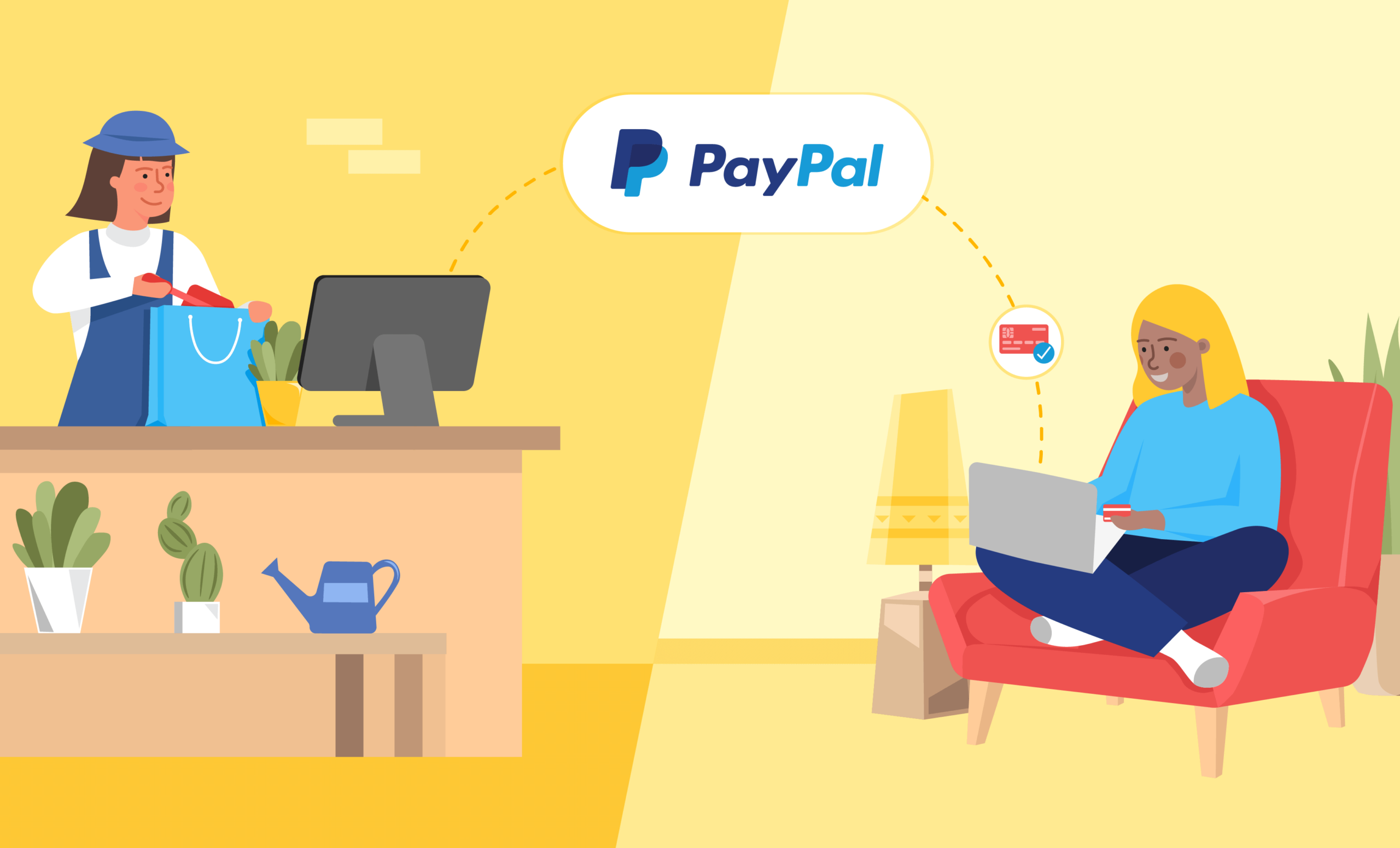 PayPal Merchant Accounts 2022 provides businesses with a secure and easy way to accept payments online.
The service offers powerful tools for setting up accounts, managing transactions, and tracking customer information.
With PayPal's merchant account solutions, businesses can safely accept debit, credit cards, and other payment methods from customers around the world.
This makes it easier than ever for businesses to conduct commerce online and streamline their sales process.
Additionally, PayPal Merchant Accounts 2022 offers additional features that help protect customers and merchants alike. For example, the system provides fraud protection services such as 3D secure authentication and card scanning.
This helps reduce fraudulent activity associated with online payments and also provides peace of mind for both parties involved.
The company also provides a suite of analytics and reporting tools that help businesses better understand their customer base.
This data can be used to optimize marketing campaigns or create more efficient business processes.
The system even allows businesses to set up automated payment systems so customers can easily make payments on time without ever having to enter their payment information manually.
Overall, PayPal Merchant Accounts 2022 is a secure and efficient way for businesses to accept payments online.
With its robust feature set, businesses of all sizes can take advantage of its powerful tools to improve their sales process and better understand their customer base.
For businesses looking to get started with e-commerce or expand their current operation, PayPal Merchant Accounts 2022 is a great choice.
Subsidiaries: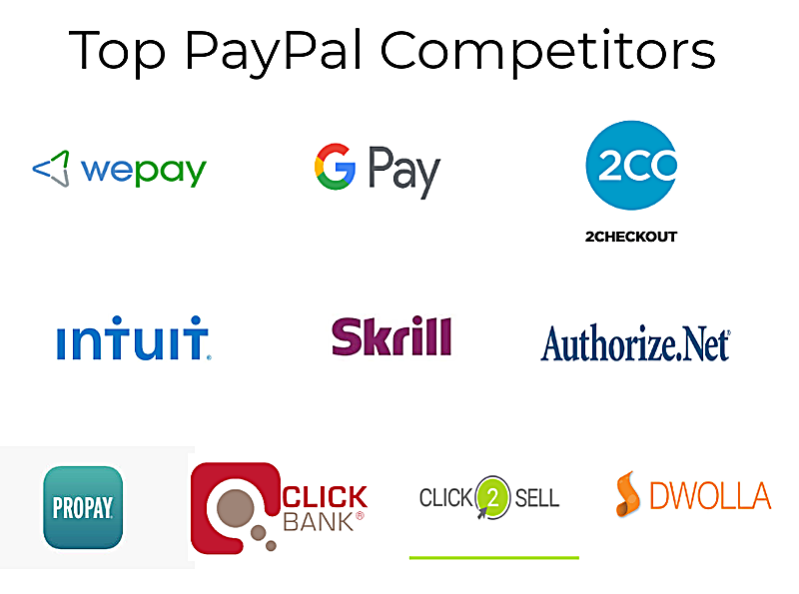 PayPal has made significant acquisitions over the years, helping to build a robust infrastructure and expanding its services.
In 2021 and 2022, PayPal is expected to continue this trend with several anticipated acquisitions of companies that offer complementary products and services.
One expected acquisition for 2022 could be Kabbage, an online lending platform for small business owners.
With Kabbage, PayPal hopes to create a comprehensive suite of services for businesses by combining the reach of their payment network and financial tools with those offered by Kabbage.
Other potential acquisitions include Ticketfly, a cloud-based ticketing platform that is used by more than 1,000 venues and promoters around the world; and Hyperwallet, a payment provider that offers both online and mobile capabilities.
If these acquisitions are successful, PayPal could expand its reach to include ticketing services and end-to-end payments.
PayPal is also reportedly in talks with several other companies, including Plaid Technologies and Curve Cryptosystems.
By acquiring one or more of these companies, PayPal could potentially offer financial and banking services to its customers.
FAQs: PayPal Revenue And Usage Statistics
💥Q: What is the total number of active PayPal users?
A: According to statista.com, as of Q2 2020, PayPal had 346 million active accounts worldwide. This represents a year-over-year growth rate of 10% from Q2 2019.
😃Q: How much revenue did PayPal generate in 2019?
A: In 2019, PayPal reported total revenue of $17.77 billion, representing a year-over-year growth rate of 13%. This was an increase from the 2018 figure of $15.45 billion.
🤷‍♀️Q: What is the geographical breakdown of PayPal user activity?
A: The majority of PayPal's users are based in the United States (around 48%), followed by Europe (23%) and Asia Pacific (14%). The remaining 15% are located in other parts of the world.
👀Q: What is PayPal's market share?
A: According to Statista, as of 2020, PayPal held a 40.2% market share of the global online payment systems industry. This is followed by Alipay (25%), WeChat Pay (14%) and Apple Pay (5.6%).
😎Q: What are PayPal's main sources of revenue?
A: PayPal generates revenue from a range of different services, including merchant services fees for transactions made with PayPal; service fees from transactions involving PayPal Credit; and interest income from customer loans. Other sources of revenue include transaction fees, currency conversion fees, and international transfer processing fees.
Quick Links:
Conclusion: PayPal Revenue And Usage Statistics
Revenue and usage statistics for PayPal in 2022 show that the company is growing at a rapid pace.
With billions of users and transactions taking place every day, PayPal is one of the most popular online payment processors.
While there are some concerns about security and fees, overall, PayPal remains a safe and convenient way to send and receive money online.
As the world continues to move away from traditional banking methods, it's likely that PayPal will only continue to grow in popularity.