When it comes to creating and running an online business, having the right e-commerce software is essential.
SamCart and Kartra are two of the top contenders when it comes to reliable ecommerce platforms that help businesses take their products and services online.
Both offer incredible features, but there can only be one true victor – so which one should you choose? In this post, we'll reveal a comparison between SamCart vs Kartra in order to help you decide which platform best fits your needs.
Overview of SamCart:
SamCart is an all-in-one ecommerce platform that enables businesses to create, manage and grow their online stores.
It offers a wide range of features including checkout pages, product pages, upsells and downsells, cross-selling options, payment integrations, automated email campaigns and more.
All these tools are designed to help merchants maximize their sales and save time on the mundane tasks associated with running an online store. 
SamCart is a great choice for entrepreneurs in any industry, as it provides an easy-to-use platform with all the features they need to succeed.
With SamCart, businesses can quickly set up a professional ecommerce store and start selling products or services online. 
It provides a variety of payment options, including PayPal and Stripe, as well as secure checkout pages and automated email campaigns.
Furthermore, SamCart offers powerful analytics that give merchants insight into their customers' buying habits and preferences. This data can be used to optimize the store and increase customer loyalty. 
Additionally, businesses have access to a team of customer service professionals who are available around the clock to help with any issues or queries.
All in all, SamCart is an excellent choice for businesses of any size, as it provides a comprehensive and user-friendly platform that helps entrepreneurs succeed online.
SamCart also has a range of flexible pricing plans to suit the needs of different businesses.
The Lite plan is free and includes access to basic features such as product pages and checkout forms, while the Pro Plan offers more advanced features like upsells, cross-selling options, customer groups and email automation. 
Overview of Kartra :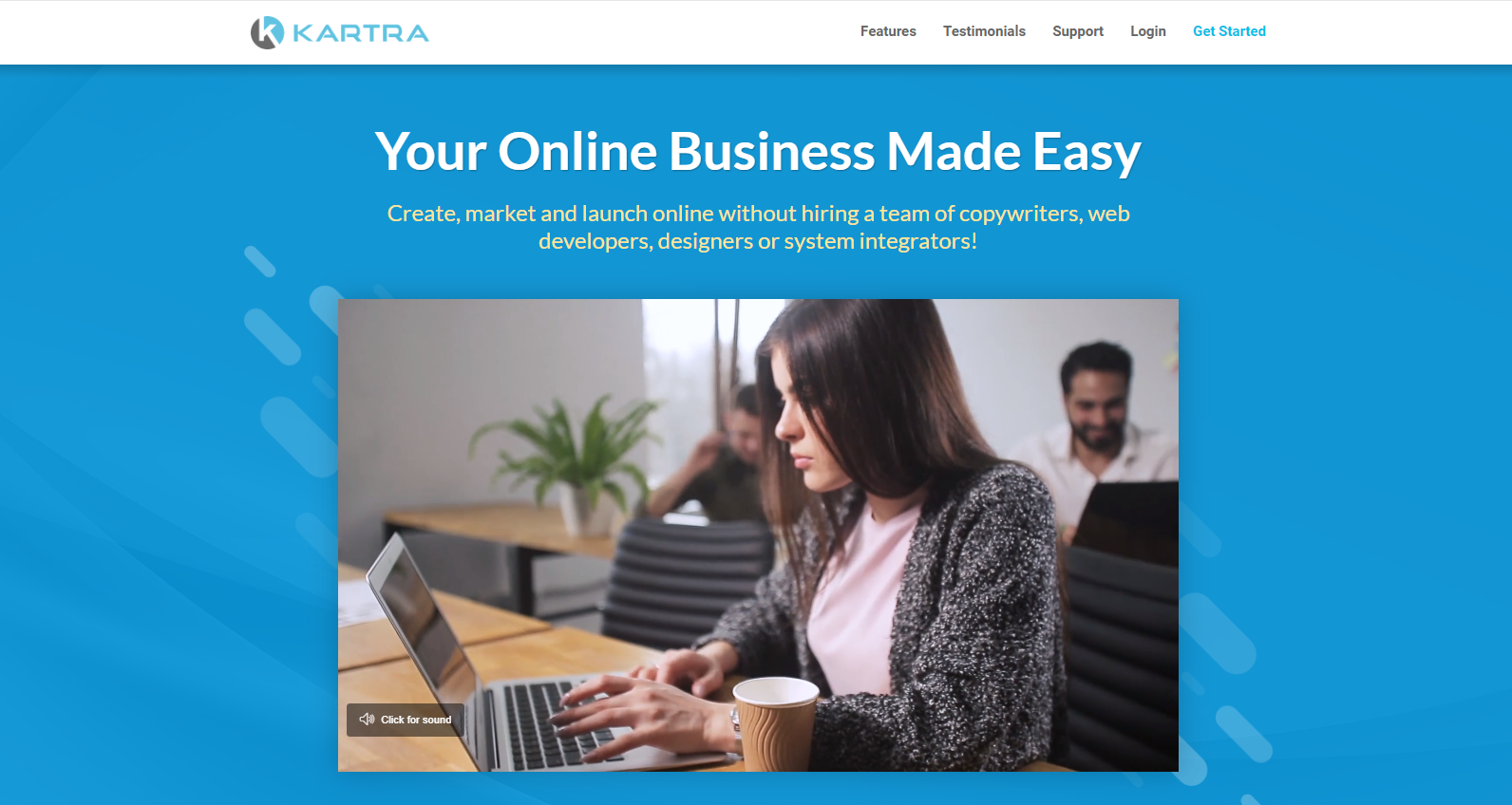 Kartra is an all-in-one digital marketing platform designed to help businesses create and manage their online presence.
It offers a wide range of features, including online store creation, email marketing automation, landing page and funnel building, membership site management, video hosting, customer relationship management (CRM), analytics and tracking capabilities, and more. 
It also integrates with popular third-party applications, allowing users to leverage other tools to further enhance their digital marketing efforts.
With its comprehensive set of features and integrations, Kartra simplifies the process of building an online presence and managing a business's digital marketing efforts.
By making it easy to create and manage online stores, landing pages, funnels and membership sites, Kartra helps users to quickly grow their business.
It also provides analytics and tracking capabilities so that users can measure the success of their campaigns.
Additionally, its integration with third-party applications allows businesses to leverage other tools to further enhance their digital marketing efforts.
With Kartra, businesses are able to benefit from the latest digital marketing technology in an easy-to-use platform. This helps businesses to maximize their online presence and gain a competitive edge in the digital market. 
In conclusion, Kartra is a powerful all-in-one digital marketing solution that makes it easy for businesses to create and manage their online presence.
Its variety of features, integrations, analytics, and tracking capabilities make it the perfect option for businesses looking to quickly grow their business.
With Kartra, businesses can benefit from the latest digital marketing technology in an easy-to-use platform. This allows them to maximize their online presence and gain a competitive edge in the digital market.
Purpose of SamCart vs Kartra: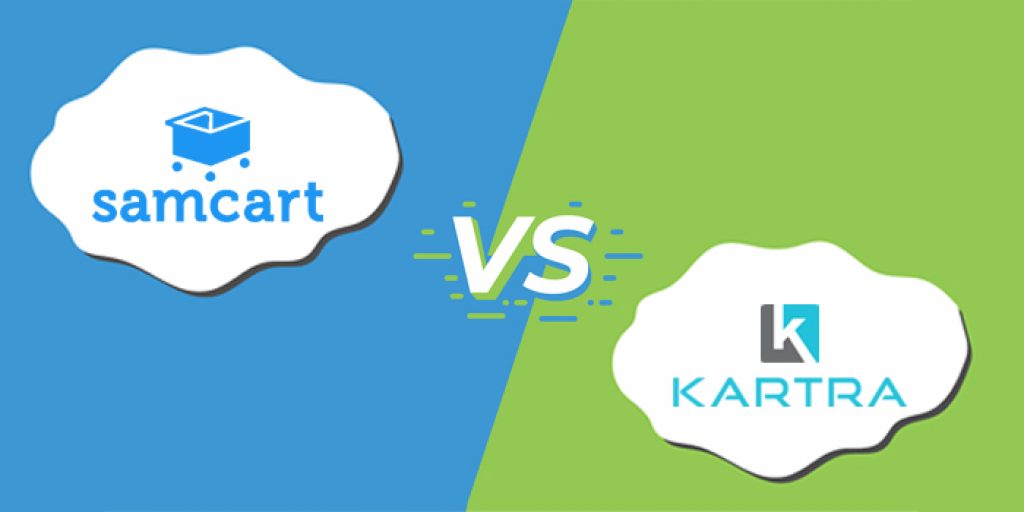 SamCart and Kartra are popular online shopping cart platforms that can be used to easily set up a professional online store.
The main difference between these two platforms is in their focus: SamCart focuses on selling digital products, while Kartra has broader capabilities for all types of ecommerce stores.
SamCart offers features like one-click upsells and payment plans, as well as customizable checkout pages. It also provides integrations with popular online payment services such as PayPal and Stripe.
Additionally, it offers an easy-to-use dashboard where you can manage your store and track sales performance.
Kartra has a broader range of features for both digital and physical products. It offers a drag-and-drop website builder, email marketing tools, and payment processing capabilities.
It also has automation features that can help you automate your entire sales process from start to finish. Additionally, Kartra has comprehensive reporting options to help you track the success of your store.
Overall, both SamCart and Kartra offer powerful features to set up and manage an online store.
However, depending on the type of products you're selling and your specific needs, one platform may be better suited for your business than the other.
Comparison of Features:
Some of the key features of SamCart –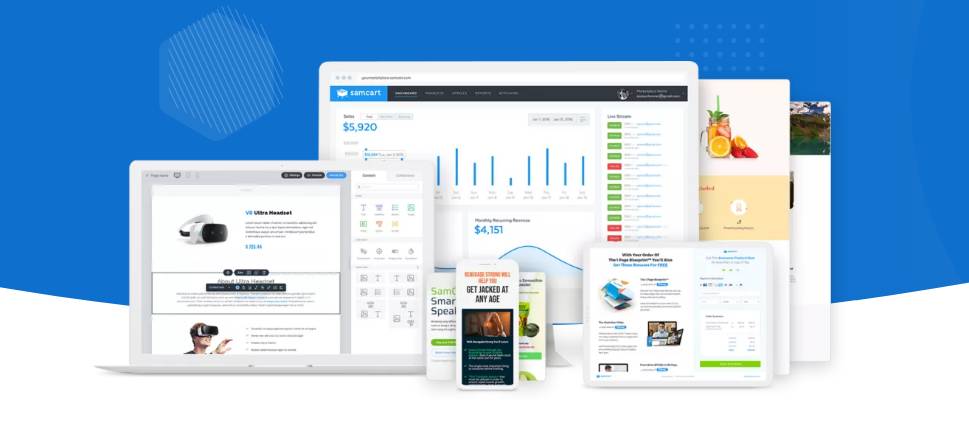 Easy-to-use interface: SamCart's clean, modern dashboard makes it easy to create a product page and manage orders in minutes.

Optimized checkout process: SamCart's one-page checkout process is designed for maximum conversions. It offers built-in upsells and discounts to increase sales with minimal effort.

Conversion analytics: SamCart provides powerful insights into customer behavior, allowing you to optimize product pages and pricing for maximum conversions.

Payment tracking: SamCart's payment tracking feature allows you to keep track of payments in real-time and quickly spot any discrepancies or errors.

Integrations: SamCart integrates with popular payment gateways, email marketing platforms, and other eCommerce services to give you a complete solution.
Some of the key features of Kartra-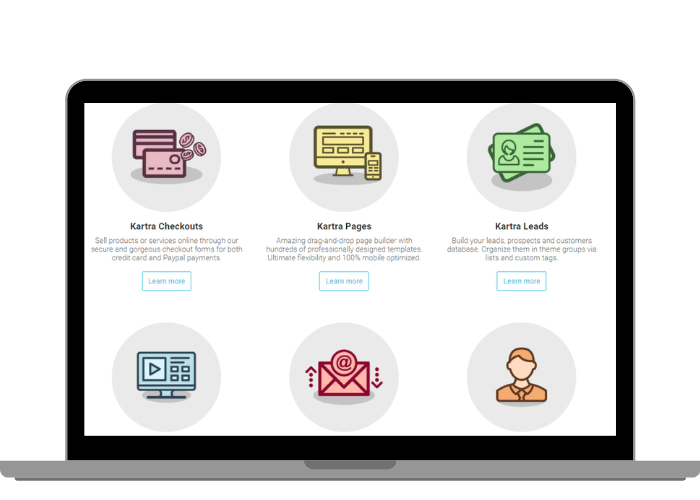 Drag and Drop Page Builder: This feature simplifies the process of creating attractive landing pages, sales funnels, and websites. You can easily create stunning designs with drag-and-drop elements and pre-made templates without needing any coding knowledge.

Lead Capture & Management: Kartra enables businesses to capture leads and manage them in one place. You can target specific audiences with custom forms, create automated follow-up sequences, and segment customers easily.

Automation & Workflows: With Kartra's automation and workflow features, you can quickly create automated campaigns that are triggered by customer actions. This helps to save time and maximize efficiency.

Video Hosting: Kartra's video hosting feature allows businesses to store and share videos with their customers. You can also use the platform to host live webinars or live streaming events.

Email Marketing: Kartra's email marketing tools make it easy to grow your customer base and keep them engaged. You can create beautiful emails, segment customers into lists, personalize messages for different audiences, and more.
SamCart VS Kartra: Pricing Plans: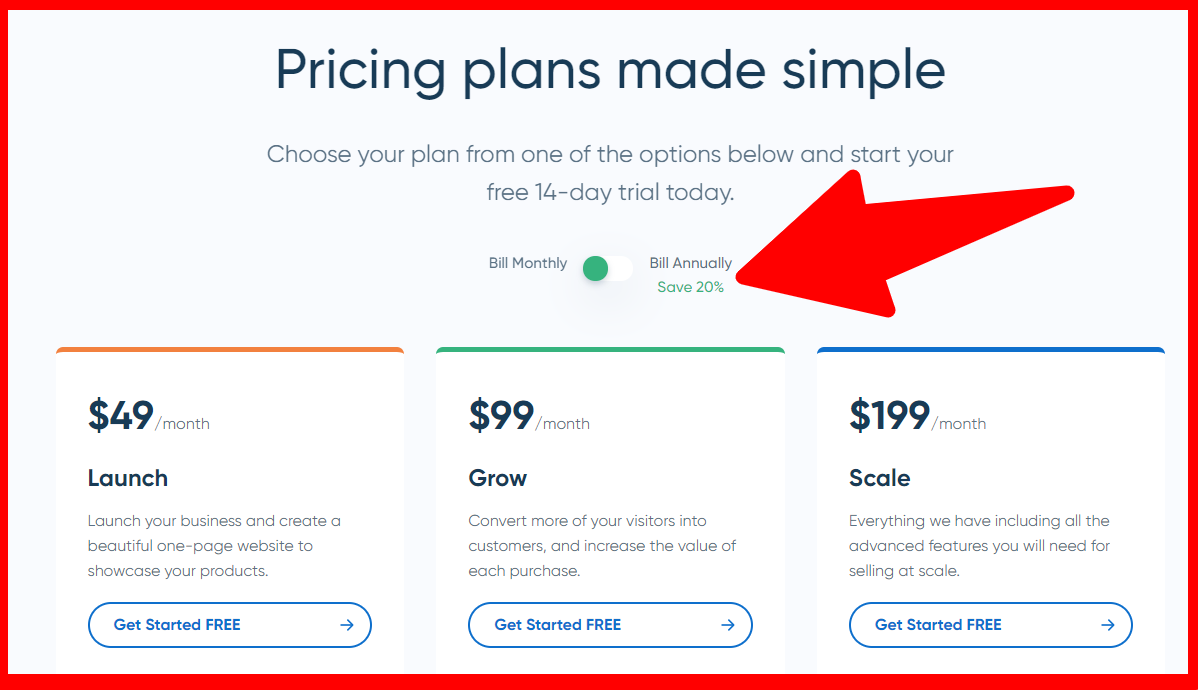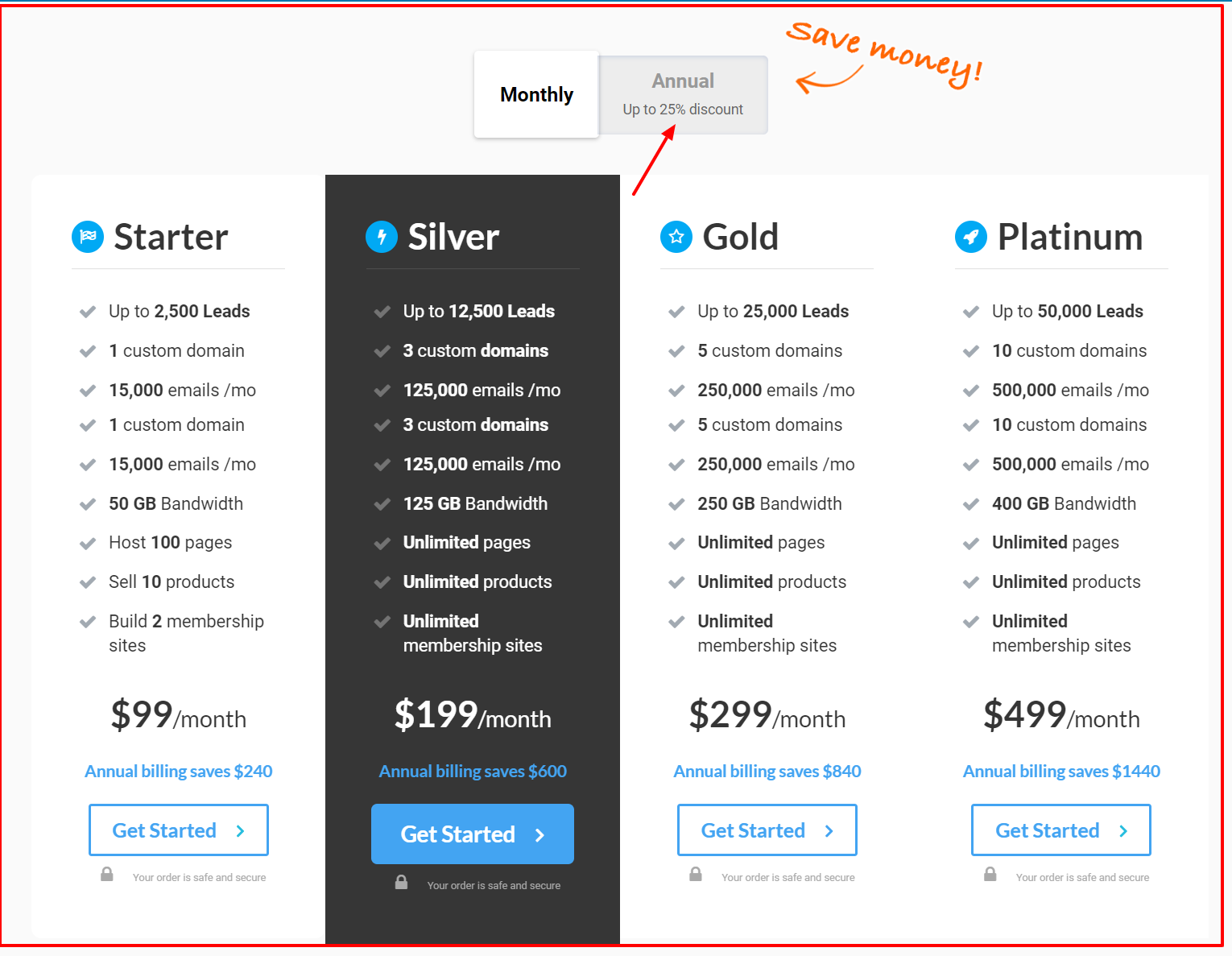 Pros and Cons: 
SamCart Pros: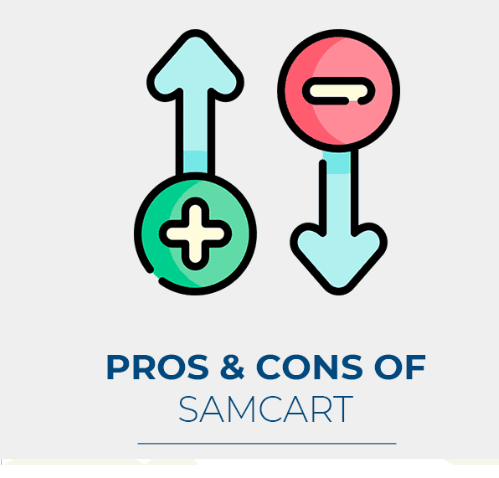 SamCart simplifies the buying process for customers by providing a simple drag-and-drop interface to create checkout pages that are optimized for conversions and mobile devices. 

To make the purchase process even easier and faster, SamCart allows customers to save their credit card and other payment information in the system.

SamCart has a wide range of features that make setting up and running an ecommerce store easier than ever before.
SamCart Cons:
SamCart is not the most affordable ecommerce platform available. Compared with some of its competitors, it can be quite costly.

SamCart does not offer a full suite of marketing tools and features, so merchants may need to use third-party services.

It is more tailored towards digital goods than physical products, so if you plan on selling physical items, it may not be the best fit.
Pros of Kartra: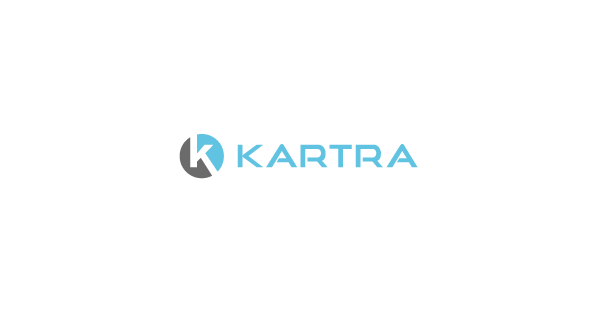 Flexible and affordable pricing 

Automation and customization 

Powerful integrations 

Easy to use.

Excellent customer support 
Cons of Kartra:
Limited customization 

Limited integrations

Unstable uptime 

Poor customer support 

Expensive 
SamCart VS Kartra: Customer Reviews:
When it comes to customer reviews, SamCart and Kartra both have plenty of positive feedback. Customers praise their features as well as how easy they are to use.
SamCart customers appreciate the detailed reporting and analytics that come with their platform. They also enjoy being able to create upsells and downsells quickly and easily.
Kartra customers appreciate the user-friendly interface and the wide range of features available. They also enjoy being able to customize their products with ease, as well as the ability to design their own landing pages.
Both SamCart and Kartra offer customer support options, such as email and live chat. Customers of both platforms report prompt responses and helpful support.
Overall, customers of both SamCart and Kartra express overall satisfaction with the product they are provided.
They appreciate the streamlined checkout process, as well as being able to quickly customize their products and pages, regardless of which platform they use.
Both platforms offer a great customer experience, so it really just comes down to personal preference.
FAQs: SamCart VS Kartra
😎Q. What payment gateway integrations are available in each platform?
A. SamCart supports Stripe, Braintree, Authorize.net and PayPal, while Katra offers integrations with Stripe, Paypal, Authorize.net and 2Checkout.
💁‍♀️Q. Does either platform offer an affiliate program?
A. Yes! Both platforms offer an integrated affiliate program. SamCart is called 'Affiliate Buzz' and Kartra's is called 'Kartra Affiliates'. The programs are designed to help you build your sales by allowing affiliates to promote products on their websites, YouTube channels, social media accounts, etc.
💥Q. Can I use both platforms together?
A. Yes! You can integrate Kartra with SamCart in order to manage sales and marketing activities on both platforms simultaneously. This will allow you to take advantage of the features offered by each platform without having to switch between them constantly. It's an efficient way to manage your business and make sure no sales or leads are missed out on.
😉Q. Does either platform provide customer support?
A. Yes! Both SamCart and Kartra offer 24/7 customer support so you can get help at any time of day. Additionally, both platforms have online tutorials, FAQs and user forums to provide extra help and guidance to customers.
Quick Links:
Conclusion: SamCart VS Kartra
If you're looking for an all-in-one solution that can save you time and money, Kartra is the better option. With Kartra, you get everything you need to run your business in one place.
You don't need to worry about integrating different software programs because Kartra does it all for you. Plus, Kartra is more affordable than SamCart and has a lot more features.