Are you looking to learn coding skills? If so, you may have stumbled across two popular options—SoloLearn vs Codecademy—. Both offer online courses that teach coding skills, but how do the two compare?
This blog post will take an in-depth look at both SoloLearn and Codecademy to help you decide which is best for you. 
For the ones who are in a hurry, here is a quick comparison 
Here's a quick comparison: 
SoloLearn focuses on teaching basic coding skills like HTML, CSS, JavaScript, Python, SQL, etc., whereas Codecademy offers more advanced courses that focus on building projects with those same programming languages. 
SoloLearn has an online forum where users can interact with each other and ask questions about coding. Codecademy doesn't have such a feature; instead it offers online support from staff members. 

Both platforms have interactive tutorials that walk users through the basics of coding step-by-step but SoloLearn also has quizzes and challenges to test users' knowledge as they progress through the course material.  

Codecademy allows users to track their progress through the program while SoloLearn does not have this feature.  

Finally, both platforms offer certificates of completion after finishing their courses but only Codecademy provides verified certificates that employers recognize.  
SoloLearn vs Codecademy :Overview
SoloLearn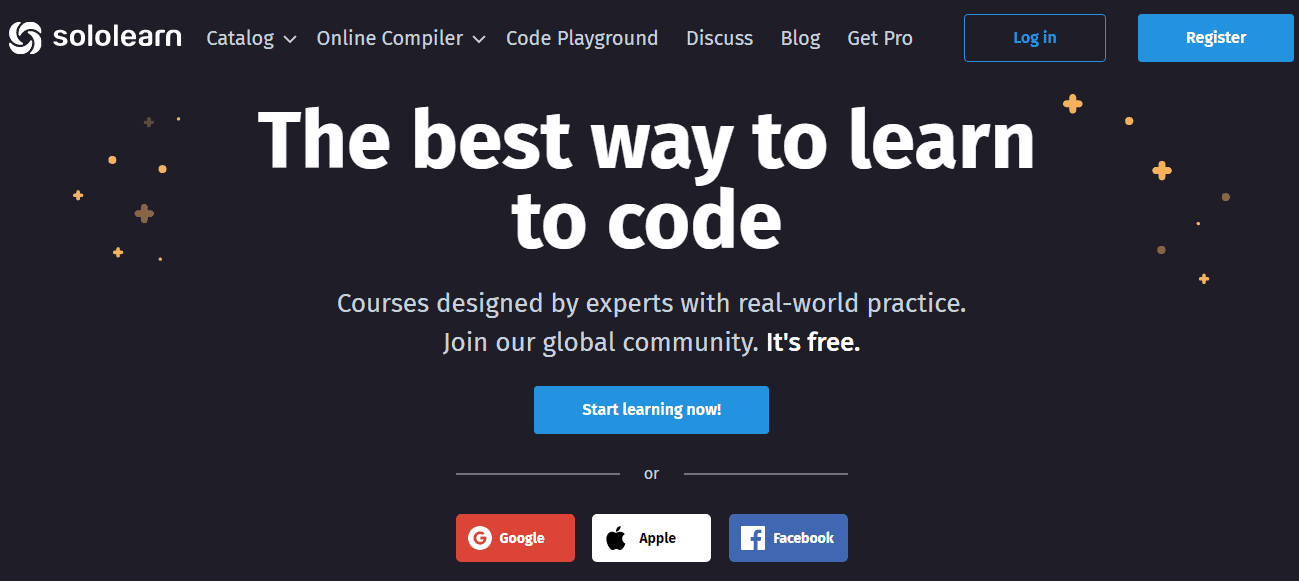 SoloLearn offers free coding classes in over 15 languages, including HTML, CSS, JavaScript, Python, Java, C++, C#, Swift and more.
They also have an app (available on both iOS and Android devices) that allows users to learn on the go.
Additionally, SoloLearn has an active online community where learners can post questions and get answers from experienced coders.
While everything is free with SoloLearn, there are some additional paid courses available if you want more comprehensive learning material. 
Codecademy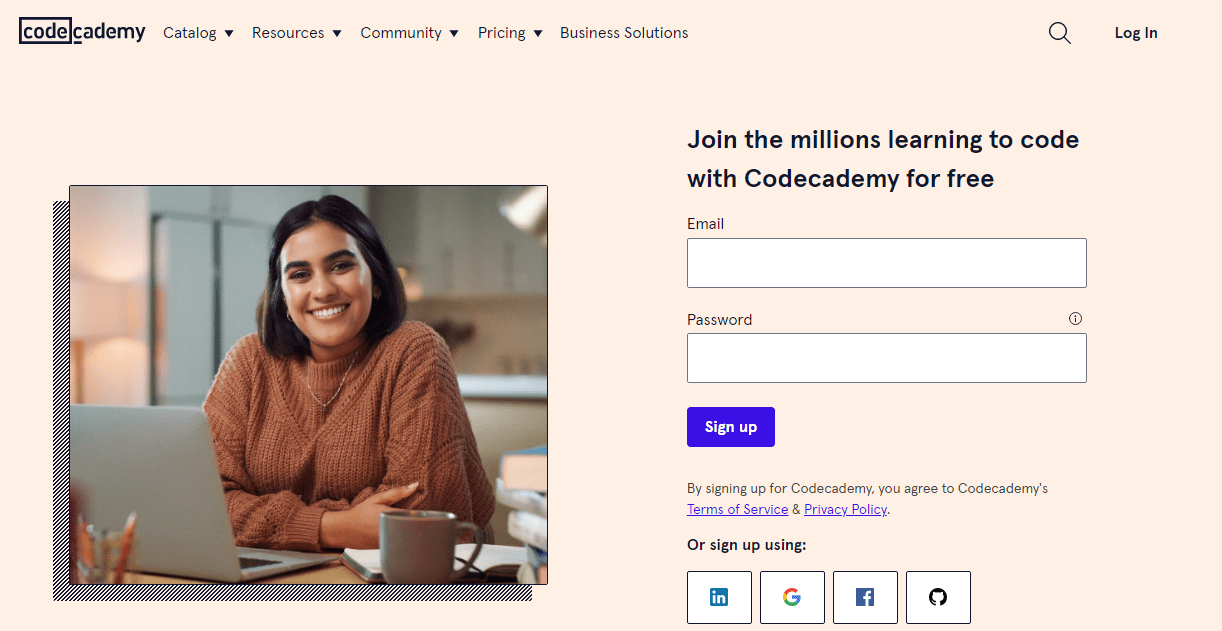 Like SoloLearn, Codecademy offers free courses in various programming languages such as HTML/CSS, JavaScript, Python and SQL.
All lessons are interactive and include real-life examples so that learners can actually apply their new skills directly into practice.
However unlike SoloLearn's app-based platform which is mobile compatible only; Codecademy also provides a desktop app allowing users to learn even when they don't have access to the web or WiFi connection.
In addition to their free courses; Codecademy also has Pro plans with additional features such as personalized guidance from experts who will help you become job ready quickly.  
Content Library & Course Options 

When it comes to content library and course options, SoloLearn has a slight edge.
It offers more than 1,500 courses in over 35 programming languages, including HTML, CSS, JavaScript, Python, Java, Ruby, C++, C#, Swift and Go.
On the flip side, Codecademy offers fewer course options—just 10 programming languages—but its content library is vast.
As such, it's a great option for those who want to master a particular language rather than just gain basic knowledge about multiple languages. 
Learning Platforms & User Experience  
Both SoloLearn vs Codecademy offer mobile apps as well as desktop learning platforms.
The mobile apps are designed specifically for learning on the go; they allow users to easily access lessons from anywhere.
The desktop platforms feature interactive tutorials that make learning fun and engaging.
In terms of user experience though, both platforms are quite similar; they are both easy to navigate and feature intuitive interfaces that make learning coding skills straightforward and enjoyable.       
Cost & Support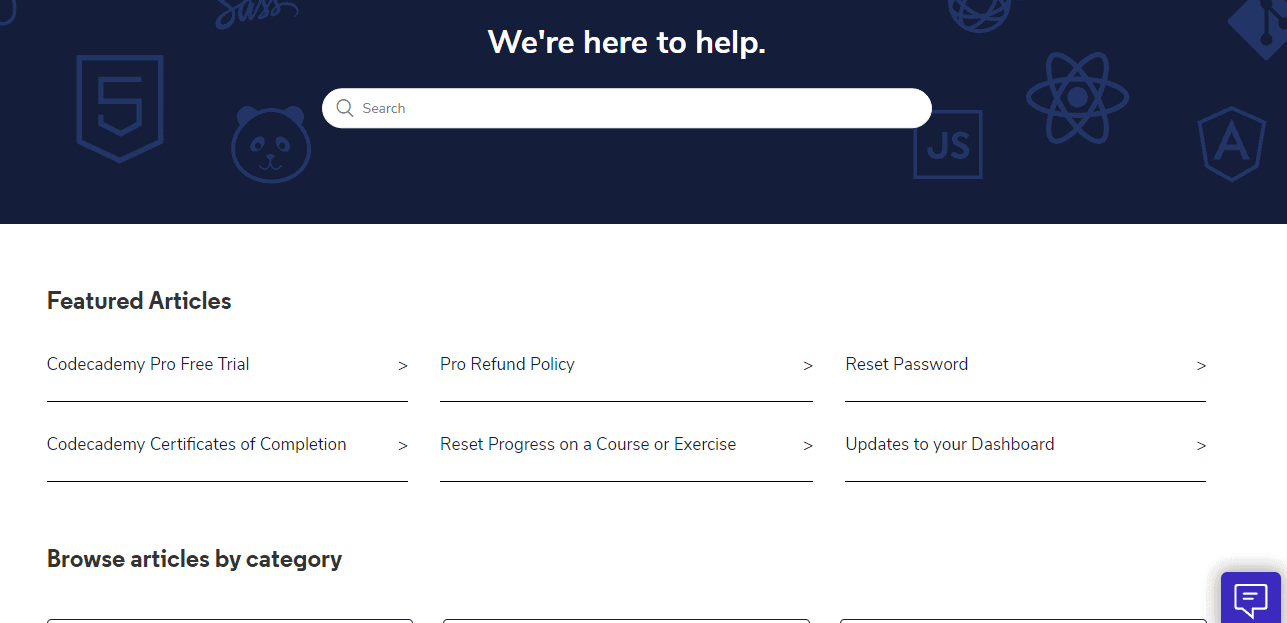 When it comes to cost and support features however there is a clear difference between the two services.
While SoloLearn offers a free version with limited features (such as quizzes), Codecademy's premium subscription provides access to more advanced classes as well as personalized mentoring from experts in the field.
Additionally Codecademy includes job-placement services that can help users find jobs in their chosen field once they have completed their courses.    
Ease of Use
SoloLearn provides an app that facilitates mobile learning. Even its web-based platform is responsive, simple to utilise, and accompanied by clear instructions.
However, Codecademy also provides an excellent user experience. The platform's images and illustrations, along with its appealing site layout, make coding appear less frightening.
It also features various quick access buttons on the site, allowing you to quickly locate the information you require. Similarly to SoloLearn, it provides an app for mobile learning.
If user-friendliness is crucial to you, then either platform should suffice. However, we believe that the SoloLearn app is marginally superior to Codecademy's.
Teaching Method: SoloLearn vs Codecademy
Courses on both platforms are designed by skilled professionals, ensuring that you receive the greatest quality training possible.
SoloLearn's courses are well-organized and provide various practise questions for enhanced learning. It is usually possible to repeat an exercise until the correct answer is obtained.
There are no teachers or tutors accessible to provide assistance. Visit the student community centre and peruse the comments if you are at a loss.
If you have a PRO membership on SoloLearn, you have the option of connecting with other students in the social forums, networking, and constructing your profile in a manner similar to social media platforms.
This is ideal for those that prefer group learning.
With Codecademy's user-friendly interface, you may practise coding while the instructions are displayed on-screen. This is perfect for novice students who have not yet memorised the subject.
Codecademy provides a more robust community where you can discuss issues and receive rapid solutions.
You can also participate in Codecademy Live, a weekly series in which curriculum developers teach popular courses such as Visualize Data with Python.
There is also a helpful Discord where the community can assist you with issues.
Quick Links:
Summary: SoloLearn vs Codecademy 2023
Codecademy and SoloLearn both provide comprehensive, beginner-friendly courses that appeal to students at various stages of their coding education.
Both platforms are relatively user-friendly, but the deciding factors are cost and course material.
SoloLearn may be a good option if you're just starting out in the world of coding. It is absolutely free and provides an exciting mobile application that can be used on the go.
However, if you are seeking for intermediate classes, Codecademy may be a better option.
It studies the various coding languages in greater depth and enables easy communication with other users when assistance is required.
Ultimately when it comes to deciding between SoloLearn or Codecademy it really depends on what type of learner you are; if you want access to a wide range of courses in multiple programming languages then SoloLearn is likely your best bet.
However if you want more personalized mentorship as well as job placement services then Codecademy may be worth considering instead.
Whichever platform you choose though one thing is certain with either service you will be able to learn coding skills quickly and easily!