Starting an online business and building a successful e-commerce website can quickly come with a lot of questions. Where do you even start?
The good news is, you don't have to struggle alone; there are plenty of resources out there that make launching your own shop easier than ever. Sourcing Alibaba and Building Online Business.
One such powerhouse is Alibaba – the world's largest B2B marketplace connecting buyers and suppliers around the world.
In this comprehensive guide, we'll explore how sourcing from Alibaba will help set your online business apart by allowing you to get lower prices on quality goods that can be used in your store or sold directly to consumers.
From uncovering popular AliExpress tools for entrepreneurs like Taobao Agent and DH Gate, to understanding helpful shipping solutions such as sea freight cargo and air express delivery services, this post will give you a well-rounded overview.
Do Market Research to Find a Product to Sell: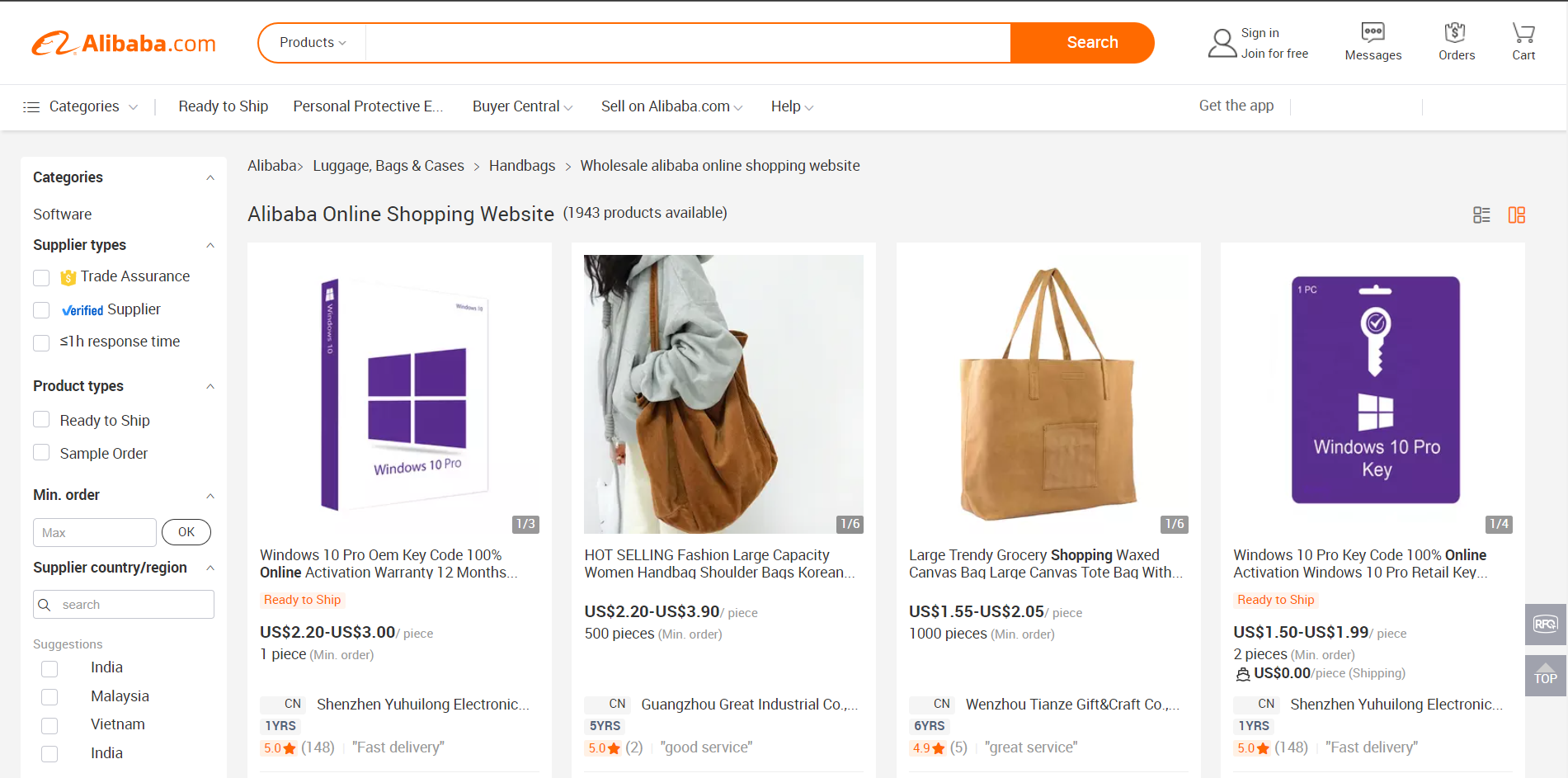 Doing market research to find a product to sell is an essential step to building an online business.
Before you commit yourself to selling a certain item, it's important that you do the necessary research and make sure the product is viable and will be profitable.
This article will give you tips on how to effectively conduct market research so that you can select a product with confidence. 
The first step in doing market research is deciding what kind of product you want to sell.
Consider your interests, skills, and experience because these will inform your decision about which type of product would be best for you.
Once you've narrowed down your choices, look into the products closely.
Research each one thoroughly by looking into its features, benefits, competitors and current trends in order to determine whether or not it would be profitable for you to sell it. 
Once you've decided on the type of product you want to sell, the next step is finding a reliable supplier who can provide high-quality products at competitive prices.
Alibaba is an excellent source for suppliers since they have access to many different manufacturers from around the world.
You can search their database by price range or search terms such as "wholesale" or "manufacturer".
When considering potential suppliers, be sure to read customer reviews and check out their return policies before selecting a vendor. 
In addition to researching potential suppliers, it's also important that you assess the demand for your chosen product before placing orders with them.
Look into what types of consumers are interested in buying this item and how much competition there is for it so that you can better understand how much demand there is for it in your target market.
To further investigate this, use keyword research tools like Google Trends and Semrush to find out what people are searching for related to your chosen product category.
These tools will help you get an idea of how popular certain products or phrases are so that you can determine if they're worth investing in or not.  
Finally, keep track of any changes in the industry trends regarding your chosen product so that you can adjust accordingly if needed.
By staying up-to-date on changes within your industry and within consumer preferences, you'll be able to make informed decisions when marketing and pricing your items accordingly.
Additionally, following industry leaders on social media platforms like Twitter or Instagram can also be beneficial as these channels often have valuable insights into industry trends and newsworthy events related specifically to ecommerce businesses like yours. 
By following these steps when conducting market research for potential products that could be sold online.
Entrepreneurs should feel more confident about their selections knowing all bases have been covered prior purchasing anything wholesale from Alibaba vendors .
Doing comprehensive research helps ensure that whatever items purchased from Alibaba has the highest chances of success within whichever target markets deemed relevant by those entrepreneurs due diligence during their early stages of development .
Find the Best Way to Source your Product: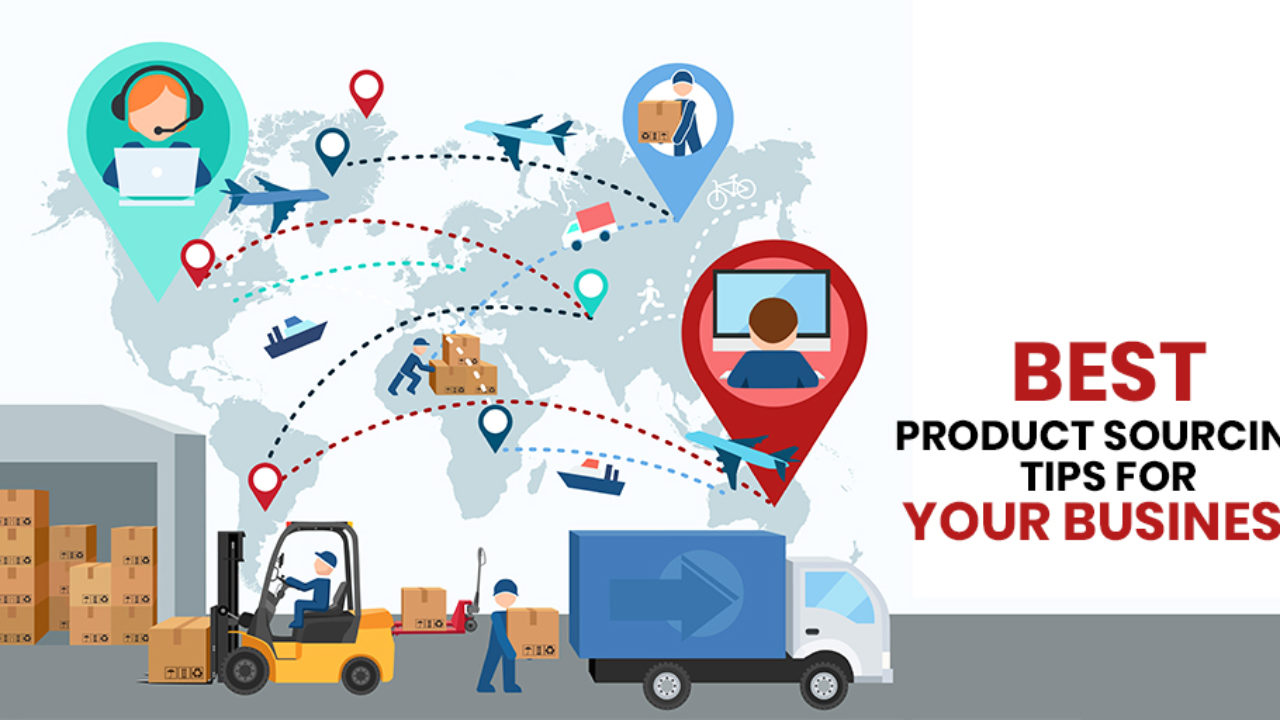 Finding the best way to source your product for an ecommerce business is a crucial factor for success.
The key is to source products in a way that fits the needs of buyers, while also meeting the demands of your business in terms of cost, quality and timeline. 
One approach that has been used by many ecommerce businesses is to work with third-party suppliers, such as manufacturers or wholesalers.
This can be beneficial because it allows you to negotiate better prices and access a wide variety of products.
However, one potential downside of working with third parties is that it's not always easy to assess the quality of their products and service. 
Another option available to ecommerce businesses is drop shipping. With drop shipping, businesses don't need to carry any inventory or worry about shipping products themselves.
Instead, they simply direct orders from customers directly to a supplier who then ships the product directly to the customer.
This approach can be especially beneficial for businesses just starting out, as it eliminates much of the upfront costs associated with buying inventory and storing it until orders come in.
On the other hand, drop shipping carries its own risks since you are relying on someone else for timely delivery and accurate packing and labeling of your orders. 
At the same time, some ecommerce businesses have opted for private label sourcing.
With private label sourcing you are essentially creating your own brand by having a supplier manufacture your products with your own label attached.
This helps differentiate yourself from competitors since customers will associate these products with your brand rather than someone else's.
As an additional benefit, you can often negotiate higher profit margins through private label sourcing since you do not have to pay retail prices like other retailers would when buying mass-produced items from wholesalers or manufacturers. 
Finally, many ecommerce businesses are now turning to crowdsourcing platforms as a way to source their products more efficiently and cost-effectively than ever before.
Crowdsourcing allows businesses to quickly access design ideas from a wide pool of creative professionals around the world at relatively low costs compared to traditional design firms or freelancers who charge per hour rates.
Additionally, platforms like 99designs help reduce risk by allowing businesses to review designs before they commit funds so they know upfront what type of results they can expect from designers they hire through crowdsourcing platforms..  
Ultimately each type of product sourcing has its own advantages and disadvantages depending on what kind of business.
You run and what kind of goals you have set for yourself in terms of cost savings versus quality control measures versus timeline constraints versus branding opportunities etc.
So it's important for ecommerce companies searching for new sources of supply that they evaluate all their options carefully before making any decisions so that they can make sure that their chosen method provides them with maximum benefit.
Setup your Alibaba Account: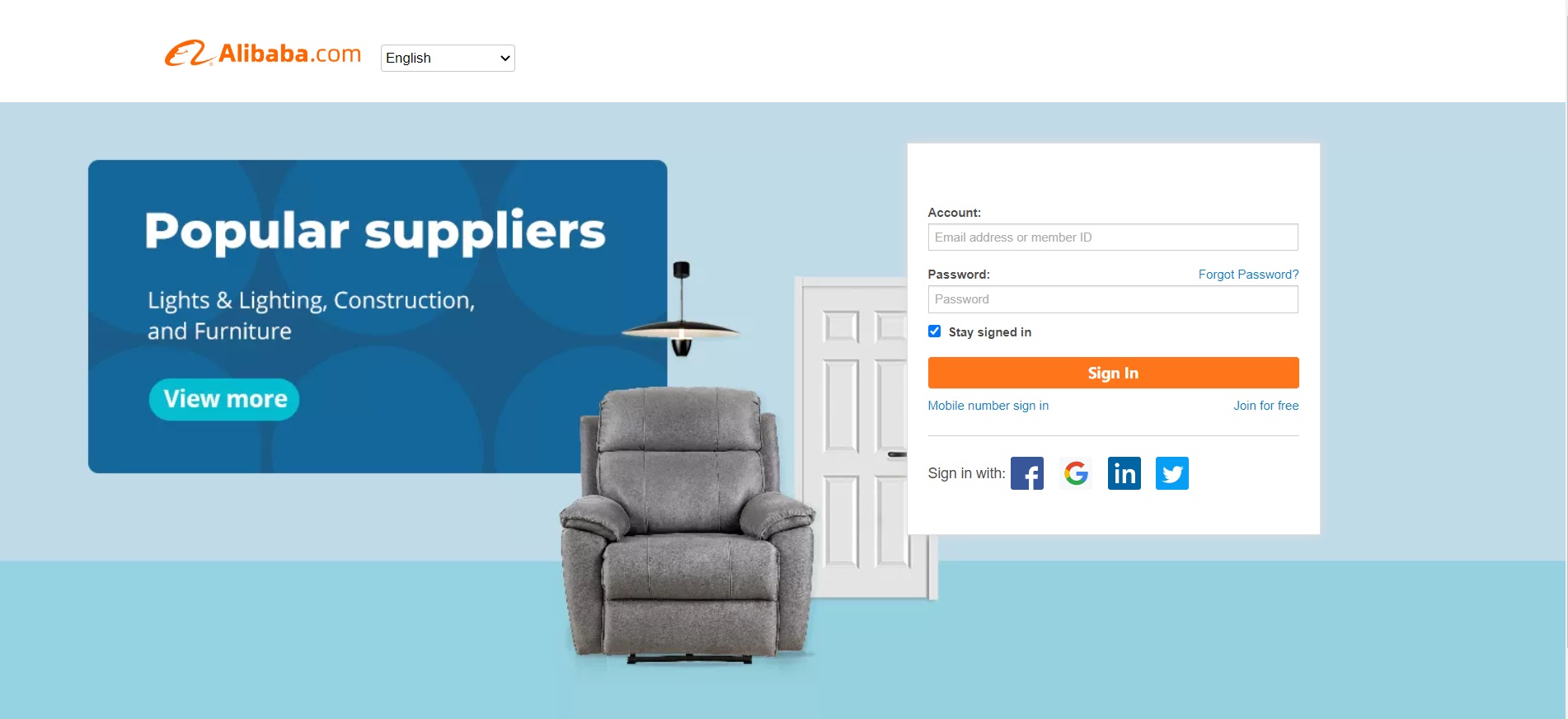 Setting up an Alibaba account is the first step in sourcing products from the world's largest online business-to-business (B2B) platform.
This guide will walk you through the process of setting up your own Alibaba account so that you can begin to access a wide range of manufacturers, suppliers, wholesalers, and other partners necessary for building an online business.
Before getting started with your new Alibaba account, it's important to note that while all transactions on the site are in U.S. dollars and most sellers accept PayPal payments as well as bank transfers.
There may be restrictions on payment methods depending on where you live or what type of products you're sourcing.
Additionally, some suppliers may require buyers to provide upfront payment before they will ship orders, while others have established partnerships with third-party shippers such as DHL or UPS.
To create your own Alibaba account, start by visiting alibaba.com and clicking the "Sign Up" link at the top right corner of the page.
You can then sign up using your existing Google or Facebook accounts or fill out a simple form with basic information such as your name, email address, and country of residence.
You will then need to agree to Alibaba's terms of use and privacy policy before proceeding further.
Once submitted successfully, you should receive a verification email which requires clicking a link confirming your registration before you can log into your new account.
After signing up for an account and logging in for the first time, go ahead and complete your profile by providing additional information about yourself such as company details if applicable.
Profile photo which helps build credibility when communicating with potential suppliers on the platform.
As part of completing your profile, you will also be asked to select different product categories in which you are interested in sourcing items this helps Alibaba show targeted search results matching what you need more easily each time you visit its website. 
In order to make sure that all communication between buyers and sellers is secure and conducted only through verified channels inside the platform itself – not via emails or other messaging applications.
It is important that users verify their accounts with either a phone number or credit card details; this also serves to increase trust between parties involved in any given transaction since buyers.
They are dealing with validated members rather than fraudulent individuals posing as real businesses when ordering goods from overseas manufacturers/suppliers. 
Once logged into your account dashboard for the first time, it's also wise to set up various security measures such as two-step authentication for extra safety when transacting on Alibaba's website.
This ensures that no one else can access sensitive financial information stored inside your user profile without first entering an additional code sent directly via text message or email something only known by yourself.
Prior entering any payment details provided during checkout process whenever ordering items from verified sellers available within its marketplace interface.
Finally, don't forget to review all messages sent between yourself and various suppliers regularly; these include quotes received after submitting requests for quotations (RFQs) containing pricing information.
Along with estimated delivery times/costs associated with shipping goods purchased abroad back home safely without any issues – something very important indeed if looking at expanding operations internationally down line! 
Setting up an Alibaba account is easy but there are many steps involved in order for it be safe after creating one's own user profile following all instructions above should help generate success when beginning journey.
Towards sourcing products from world-leading B2B ecommerce platform quickly yet securely so that buyers around globe can get exactly what they need hassle free no matter where located!
Understand Alibaba:

Alibaba is a Chinese e-commerce giant that has quickly become one of the world's leading online retailers.
Founded by Jack Ma in 1999, Alibaba is now the most valuable retail brand in China and the second largest global e-commerce platform after Amazon.
With a presence in more than 200 countries and territories, Alibaba is poised to be an even greater force in e-commerce for years to come.
As a company, Alibaba offers a range of services including marketplaces, search engines, payment systems, cloud computing and data centers.
Their marketplaces offer buyers and sellers a single gateway to do business with each other seamlessly. They also allow manufacturers to promote their products on global e-commerce sites like AliExpress.
With the ability to reach over 800 million active buyers across 200 countries and regions, Alibaba's reach is truly impressive.
In addition to marketplaces and search engines, Alibaba also runs its own payment system called Alipay which handles more than 17 million transactions per day.
According to reports from Juniper Research, Alipay processes more payments than all other non-Chinese mobile wallets combined.
As such, it is clear that Alipay has established itself as a powerful force in the world of digital payments.
Alibaba not only dominates the Chinese e-commerce landscape but has also been making inroads into international markets such as India where it acquired Indian online retailer Paytm for $500 million USD back in 2017.
This move signaled Alibaba's ambition to expand its presence outside of China and compete with Amazon on an even bigger scale as both companies vie for control over the global e-commerce landscape. 
Alibaba's cloud computing business has also been growing at an exponential rate with an estimated revenue of US$1 billion USD by 2020 according to research conducted by Gartner Group Incorporated – making it one of the fastest growing cloud service.
The company currently operates eight data centers around the globe which handle everything from big data analysis to AI services all under one roof – giving users access to cutting edge.
Technology when they need it most at unbeatable prices due to high competition within this particular sector of the industry. 
Overall, Alibaba is one of Amazon's top competitors due to its immense size and influence across various aspects of digital commerce ranging from payments processing through marketplaces, search engines and cloud computing services.
Not only that but with its acquisition of Paytm signaling its ambitions toward international expansion as well as its rapidly growing cloud computing business; it would appear.
Alibaba will continue competing head on with Amazon for years to come offering consumers more options when shopping online no matter where they are located around the world!
Pick a Supplier on Alibaba: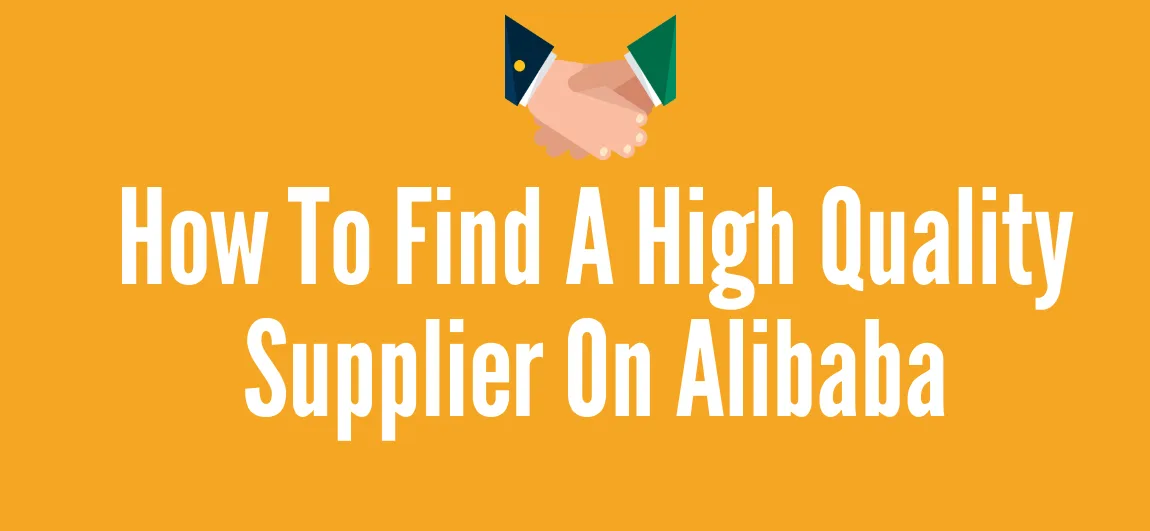 Alibaba is one of the largest and most trusted suppliers on the web.
With its vast selection of products, it has become an ideal source for many entrepreneurs looking to build their own online business.
As a supplier on Alibaba, you can find a variety of items at competitive prices so that you can create successful e-commerce stores. 
In this article, we'll be taking a closer look at one of Alibaba's top suppliers—ACME Trading Co. ACME is a leading international trading company with over 15 years of experience in the industry.
They are based in Hong Kong but have offices all around the world, including in mainland China and the US.
ACME offers comprehensive services such as sourcing, manufacturing, quality control and logistics support with global coverage to help buyers maximize their profits from importing goods from China. 
At ACME Trading Co., you can expect professional-grade products at great prices as well as large product selection that covers everything from fashion apparel and toys to electronics and home appliances.
The company also has extensive knowledge of Chinese product regulations and has 85 quality control experts located in China who constantly monitor the quality of all their products to ensure they meet international standards.
Furthermore, they provide insurance coverage for all orders placed with them, so you can rest assured knowing that your purchases will be protected should any problems arise during shipment or delivery. 
When it comes to payment terms, ACME Trading Co. accepts different payment methods such as bank transfer or credit/debit cards but also offer flexible terms like open account and PayPal for added convenience when dealing with high value transactions or larger volumes of goods.
If needed, they can also provide letters of credit (LC) or documentary collection (DC) services to ensure secure payments between buyers and suppliers without funds being held back by intermediaries. 
Lastly, ACME Trading Co.'s logistics department provides several shipping options both inside and outside mainland China depending on your needs.
This includes airfreight services for faster deliveries as well as consolidated shipments for large orders placed with multiple suppliers for better cost savings on international shipping fees. 
All in all, if you're looking for a reliable supplier with wide product selection and comprehensive services to help you build up your online business then look no further than ACME Trading Co., one of Alibaba's top suppliers.
Secure the Sample:

With Amazon quickly becoming the world's largest e-commerce platform, it is no surprise that many companies are trying to compete with the online retail giant.
Amazon's top competitors have managed to survive and even thrive in a highly competitive e-commerce space. How do they do it? There are several strategies that these companies use to secure their share of the market.
One way for competitors to secure their slice of the e-commerce pie is by focusing on building a differentiating brand image.
This involves creating an identity and marketing message that sets them apart from other ecommerce players, especially from Amazon.
For example, some small independent stores will focus on emphasizing their personalized service or unique products not available elsewhere.
This helps build loyalty among customers who may prefer shopping at a non-amazon retailer due to its perceived uniqueness or superior customer service.
Another way that competitors can compete with Amazon is by focusing on specific product categories or segments where they have a competitive advantage over Amazon's offerings.
This could involve focusing on niche products or specialized services not available through Amazon's platform.
Companies should also look for ways to offer faster delivery times, more convenient payment methods, better customer support, and other value-added services that will draw in customers looking for something beyond what Amazon has to offer. 
Competitors can also exploit any current weaknesses in the Amazon platform or business model as well as areas where their own strengths lie in order to gain an edge over their rival.
For instance, many small retailers are able to provide lower prices than those offered by Amazon due to lower overhead costs associated with running a smaller operation and less complex logistical operations systems in place compared to those used by larger organizations such as Amazon. 
Finally, considering partnerships with other companies can be beneficial for competing against an ecommerce powerhouse like Amazon; this could involve forming strategic alliances that bring together complementary products.
Services for customers such as loyalty programs or discounts offered when purchasing items from both firms' websites simultaneously.
Additionally, partnering up with other traditional brick-and-mortar stores can help create brand awareness and improve accessibility for consumers who may prefer shopping offline but still want access to unique products not available elsewhere 
In conclusion, competing with an established giant like Amazon can be difficult but it's not impossible; there are several strategies which smaller retailers and independent businesses can use in order to secure their slice of the e-commerce pie.
These include building differentiating brands/messages around quality/uniqueness/service, specializing in certain product categories where they have an advantage over Amazon's offerings, exploiting weaknesses within Amazon's business model.
Platform and entering into strategic alliances with both online and offline partners which help increase reach while providing customers with added value beyond what they would get at just one site alone (Amazon).
Ultimately these strategies when combined together form part of a successful strategy that allows even small businesses compete effectively against large ones like Amazon in today's crowded digital marketplace.
Analyze Samples to Ensure Quality: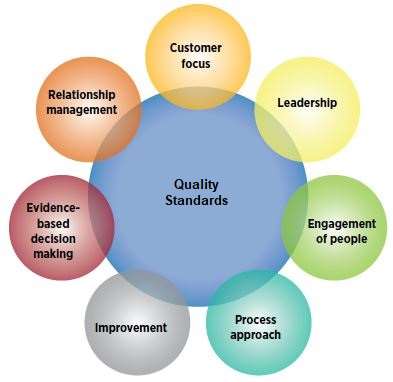 When it comes to sourcing from Alibaba and building an online business, it is essential to analyze samples of the products that you are looking to purchase.
This is necessary in order to ensure the quality of the product before investing in a large quantity.
Before placing your first order, you should take the time to request samples of the products and thoroughly inspect them for consistency in material, size, color, and any other criteria that is important for your needs. 
There are several steps you should take when analyzing samples in order to make sure that they meet your quality standards. The most important step is to inspect the materials used by your supplier.
This means looking at things like fabric thickness, texture and stitching. Additionally, you'll want to check any prints or logos on the product for accuracy.
If there are any plastic parts involved with the product, be sure that they are strong enough and won't break easily when tested.
Lastly, it is important to look at how cleanly and accurately the product was constructed; this includes examining issues such as loose threads or crooked seams that can detract from its overall quality. 
Another step in analyzing samples involves testing them for durability and functionality. This can be done by running a few key tests on each sample item before committing to a bulk order.
One such test involves putting pressure on various parts of the product (like handles or buttons) so that you can assess its strength and flexibility under duress.
You should also try out all of its features—for instance if it's a piece of furniture then check out how comfortable it is when sitting in it—in order to make sure everything works as intended.
Furthermore, if you have a mobile device or computer then it may also be helpful to test whether compatible accessories work properly with it or not as well as making sure all ports line up correctly with their corresponding items (i.e., headphone jack). 
It is also important to understand what type of customer service support will be available after purchase if any problems arise with your shipment from Alibaba suppliers.
Make sure to inquire about warranties and returns policies as well as payment terms such as credit card options prior to spending money on ordering your merchandise from overseas vendors.
For any extra services like shipping insurance you may need extra costs associated with those services so be aware of this aspect before purchasing anything too quickly without researching into all additional costs ahead of time too! 
Finally, keep in mind that while some products may look perfect upon initial inspection there could still be unforeseen problems once shipped in bulk orders due perhaps even machine faults.
Therefore ensure you review every single item sent via sample orders so as not only ensure quality but also avoid potential issues down the line which could potentially cost more than expected both economically and reputation wise! 
Analyzing samples ahead of placing an order is necessary for ensuring high quality results when sourcing from Alibaba vendors and building an freedom of online business presence through them.
Ensuring quality ahead-of-time will save much hassle down-the-road resulting in fewer headaches stemming from customer complaints about poor construction/functionality after delivery—allowing for greater satisfaction.
Feedback on Your Product: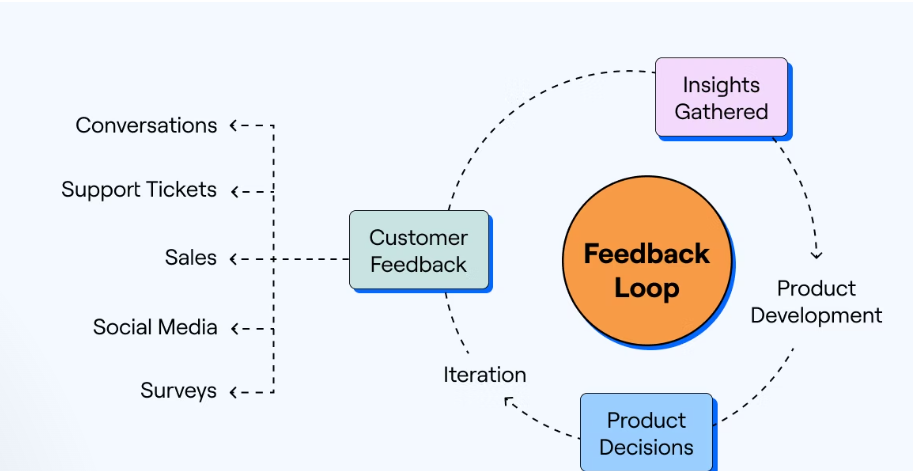 Competing with Amazon is no easy task. Companies that have risen to the challenge know that getting feedback on their products and services is essential for staying ahead of the competition.
To do this, ecommerce companies must go beyond customer reviews and surveys and take a more comprehensive approach to understanding their users' needs.
Customer feedback can be generated in many ways, from focus groups and interviews to online surveys and analytics tracking.
By having an accurate understanding of what customers want or need from their product, retailers can make informed decisions about pricing, marketing strategies, product development, and more.
Gathering feedback also provides insight into customer sentiment around the brand's image and reputation which can help them generate loyalty amongst buyers.
Additionally, by consistently monitoring how customers respond to new features or changes made to existing products, brands can make adjustments accordingly in order to maximize sales potential.
User-generated content is another powerful way to gain valuable insights into how consumers perceive your brand online.
Utilizing platforms like social media to engage with customers gives you a direct line of communication with your target audience so that you can understand their pain points as well as uncover opportunities for growth.
This dialogue should be leveraged by brands looking for a competitive edge by listening closely to what customers are saying about their product or service and making necessary changes based on those insights when possible.
Using analytics tools such as sentiment analysis can also help identify trends in user opinions over time so that steps can be taken proactively instead of reactively when needed.
An often overlooked but equally important method for gathering feedback on products is through A/B testing techniques.
Companies should test every variable from page design layouts to copywriting language in order to find out which versions resonate most with users before deploying a final version live.
A/B testing allows ecommerce businesses to iterate quickly and cost-effectively while being able to measure the impact of each decision made along the way in terms of conversions and sales performance metrics.
Additionally, leveraging customer service data such as conversations between agents and shoppers should not be disregarded either since they provide plenty of actionable insights into what areas need improvement.
Looking at customer data holistically helps brands identify patterns that might otherwise go unnoticed if they were only relying on one form of feedback or measurement tool exclusively.
Finally, interacting directly with buyers through events like trade shows or field research expeditions helps bridge the gap between physical stores and digital experiences by allowing retailers interact face-to-face with customers.
Giving them first-hand accounts as it relates what consumers think about their products compared to competitors' offerings in real life scenarios rather than online surveys alone..
These tactics combined will give ecommerce companies invaluable information related largely not just how well they're doing comparatively but also on where they stand versus the competition overall.
So they can now adjust accordingly in order remain competitive against industry powerhouses like Amazon while successfully growing their own businesses too simultaneously.
Quick Links:
Conclusion: Sourcing Alibaba and Building Online Business
Thanks for reading! This guide is meant to be thorough, but if you have any questions or want more information on a specific topic, please let us know in the comments.
And if you're ready to get started sourcing from Alibaba and building your online business, we can help.
Our team of experts have years of experience in eCommerce and will work with you to create a custom sourcing and marketing plan that fits your needs and helps you achieve your goals.