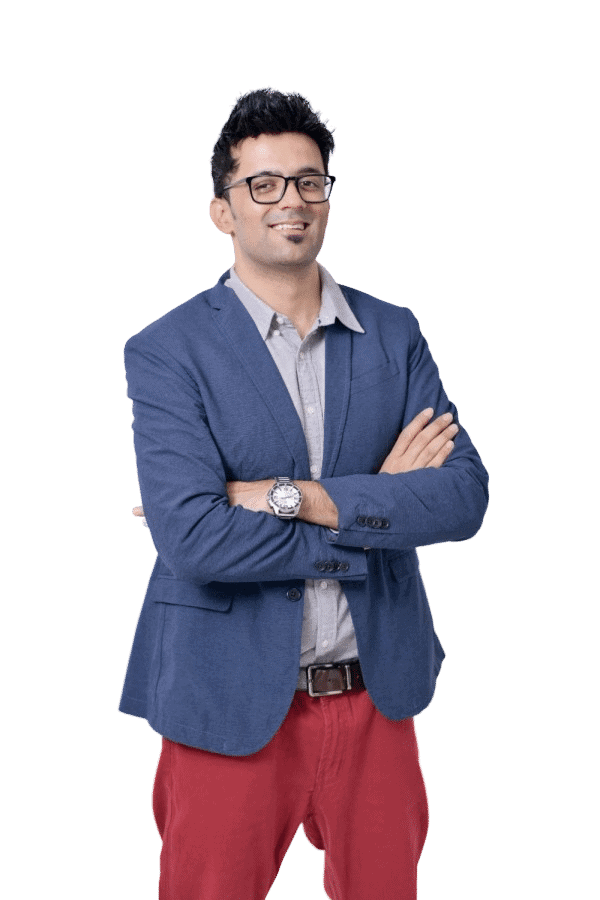 Exploring The Realms Of The Internet Marketing World With Jitendra Vaswani!
From Where I Was, To Where I Am Today..
Decade ago, during early 2010, I was a naïve, reckless and restless lad who understood very less about responsibilities and a sustainable financial future. Roaming around with friends, watching "FRIENDS" and "How I met Your Mother" while eating all the junk in the world was all that I used to do. For me, THIS was life and "Productivity" was something that I never cared about. Come 2014, the chapters of my life changed and I thought of "Earning". I began developing a curiosity about achieving financial freedom, something that was totally missing from my life. I started with blogging, and gradually began exploring the gullies of SEO, followed by Affiliate & Digital Marketing. 5 years forward, 2019, I gradually moved from kicking trash cans to cracking business deals. I moved from playing games to handling emails, binge watching movies to giving live speeches and having video conferences in an office room. Today the name "Jitendra Vaswani" is counted as one of the top emerging and most promising Affiliate & Digital Marketers in the modern Internet world!
Speaking Out To The Entire World!
Today I'm a proud speaker when I take the stage in front of budding entrepreneurs, bloggers and digital marketers. Spreading the knowledge, work and experience I have acquired personally over the past several years and sharing them with the bustling internet world is an canvas that I love to paint! I am often mistaken for a social media guru or a Twitter, Facebook or Google+ Star. But no! I am an online marketer who likes to get involved in internet technologies and the enormous and dynamic world of Affiliate Marketing, SEO, Blogging and more.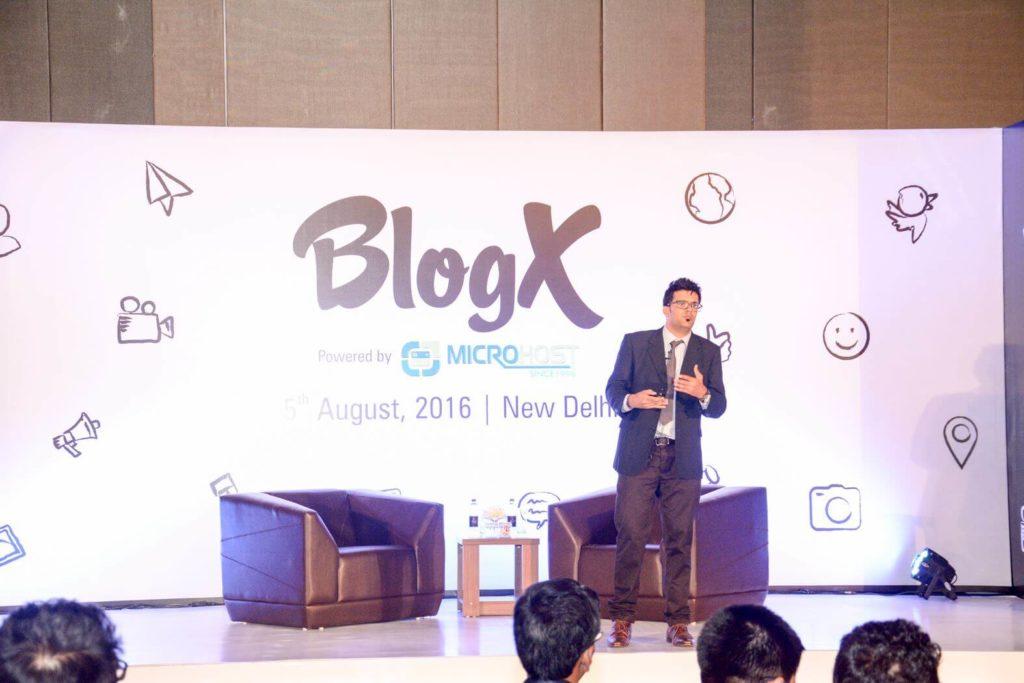 I have been on both sides of this highly exciting subject being trained and providing training. The knowledge, advices and expertise I prefer sharing with my dedicated listeners are blunt, real and logical, simply because everything about the internet world is DYNAMIC. I have NEVER believed in strictly sticking to textbook-ish guides for Affiliate Marketing, Digital Marketing, PR marketing, and SEO.

I WILL HELP YOU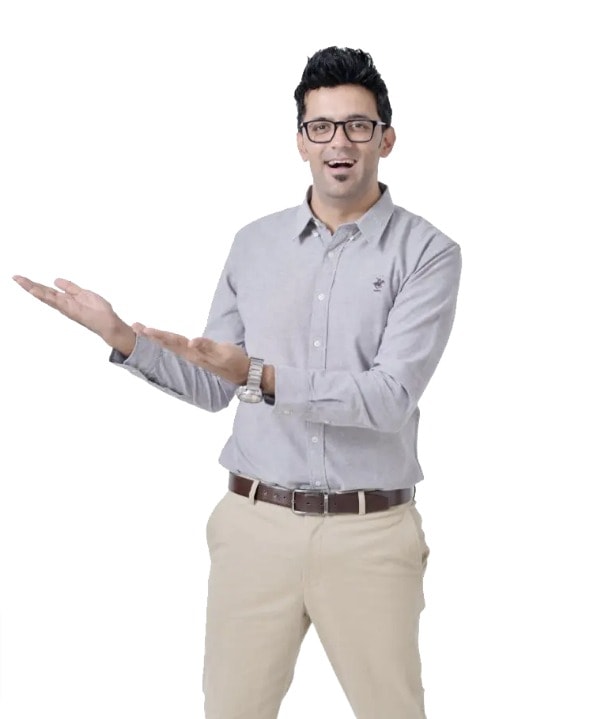 Jitendra

has been featured in

Sharing Stage With Industry Leaders
Here's What Industry Leader's Want to Say About
Jitendra
Jitendra is a treasure in my network of online entrepreneurs.

I recently met Jitendra online and spoke to him on skype about blogging and digital world. He shared a lot of great insights about blogging and affiliate marketing. I find that he is friendly, tenacious and have great passion and energy in his work. He is skilled in blogging and keep himself updated with the latest industry trends and news about blogging and digital marketing. Jitendra is a treasure in my network of online entrepreneurs.
His knowledge and reporting is world class.

Jitendra is by far one of the most connected in the Domain and Blogging community India. His knowledge and reporting is world class. I met him at Domainfest he amazed me with his digital marketing skills. I would love to recommend him for his services he offers.
I had the pleasure of sitting down and doing an interview with him ,and it was more than I can ask for.

I met Jitu online through mutual friends. Recently I had the pleasure of sitting down and doing an interview with him ,and it was more than I can ask for. The insight and knowledge that Jitu possesses in the Internet blogging world will help not only a beginner but also an expert in their business. He truly is a genuine person who cares for others and wants everyone to succeed.
I first met Jitendra in Bangkok, when we both attended a marketing seminar. I was immediately impressed by his knowledge and energy, and we've kept in touch since. He's definitely one of the most knowledgable bloggers I've met and he continues to provide no B.S knowledge to the blogging community. .Jitendra has a laser sharp focus on profitability. His vision requires you to up-level immediately and you will be able to take actions in your life without doubt. His digital marketing training is must for budding marketers. You must hire him as a trainer and learn from hustler Ninja Jitendra. He provides real value in his workshops & trainings. Also I was humbled by Jitendra generosity, creativity, passion, energy and knowledge that made the meeting in Bangkok a once-in-a-lifetime experience. If every solo-preneur had the opportunity to spend just a few hours with him, there would be a lot more successful people in the world! If there's one guy to follow, it's Jitendra hustler. Go Go Hustler Ninja
I got an opportunity to be in touch with Jitendra Vaswani through my co-founder, Rishabh Saxena and I can undoubtedly accept that I was really impressed by his hustle attitude. I have also attended his training workshops & talks. Trust me he is man of wisdom. We have had some "serious business" conversations a number of times, and Jitendra has always pushed me when necessary and encouraged me to not only be the leader in business with our web push notification based SaaS solution but also to take good care of myself so that I show up with undivided attention & care for customers. He has also been one of the very early stage users of my product, LetReach, and his suggestions have helped me improve my product a lot. When you're ready to think & act like a real businessman and want to experience massive growth, he is your go-to coach. What I love about Jitendra as a blogger cum trainer is he digs deep into your "why" and "how", and then helps you navigate through the waters and become a stronger leader who is able to make better decisions through every tide of time. I highly recommend everyone to work with Jeetu a.k.a Blogger in case they want personal attention and advisory to take their business to the next level. Kudos! Keep Hustling Bro..Keep Growing!
When I met Jitendra aka blogger cum trainer I was really stunned by his hustle thing. He is a man of wisdom and truly helping people around him.
I had a strong management background and I was doing great in hosting business, but I knew there was a higher level to achieve, and investing in myself via his consulting was the way. During our year of working together, I put myself into massive-action mode & Jitendra was able to guide me very well on my business. He told me how to approach bloggers and get benefits out of them. As bloggers are best influencers in any niche, Jitendra advise helped me to reach out to bloggers & my business turned out to be super success. His coaching & training skills are awesome. He is amazing entrepreneurial leader, a visionary, and a kick in your ass to go from your business working to your business cornering the market.
If you want to make a dynamic shift in your business, I highly recommend you work with hustler Jitendra Vaswani.
I could say April 24th, 2016, was the day that changed me. I attended a training session by Jitendra Vaswani of http://www.bloggersideas.com. At 44 years, I was the oldest participant, already teaching English to university students (of various hues such as BA, MA, M.Phil), with over twenty years of teaching experience. The most remarkable quality that I found in Jitendra was his ability to motivate people. He was full of energy. I liked his tag #keephustling a lot. The training session was remarkable and well-detailed. It was filled with nuggets of wisdom. I could clearly discern that Jitendra Vaswani was exceptionally thorough with his subject. I hope Jitendra opens a training institute somewhere. It would be a great help to budding bloggers. I made detailed notes of the training session and I still have them with me. I have implemented a few of his ideas and have found them immensely useful. He is an amazing trainer.
Every service we've had digiexe consult on has been great, but the user experience design and conversion optimization advice from jitendra vaswani was especially excellent. Implementing his suggestions helped us get a huge lift in both organic views and conversions. We are on our way to our most successful year ever and we have digiexe to thank.