Want to become a freelancer within a week? Have time but don't know what to do to start enjoying the life of a freelancer?
I am giving you 3 things you can do today to get started as a freelancer. That's a guarantee if you really do what I say and do it well.
The joy of doing what you love and getting paid is second to none. Really? Well, Freelancers represent about 35% of the global workforce.
Think about it. Do you love to write about productivity? Have you been following a club from your early age and want to express your opinion? Love designing? Are you skilled in marketing and advertising?
The best thing is that you can do these and get paid for it. That is the job of a freelancer. You get paid to do what you love.
Okay. You have decided to become a freelancer. So the next question that pops into our mind is How do you get clients?
Things You Can Do Today To Get Started As A Freelancer:
1. Guest Post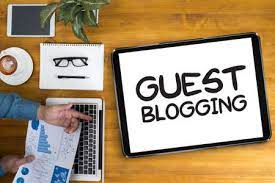 This is an oldschool but best method to begin. I don't understand why people don't rate guest blogging. It should be on top of their list if they need to get clients.
Of course, there are other uses to guest blogging.
How do you get clients by guest blogging?
Find a blog in your niche. When I say your niche, I mean the one that will suit you the best.
Are you a copywriter? You can write a guest post at Copyblogger and other such sites.
At the end of the post, in the author byline, promote your service.
XYZ is a blogger at ABC.Com and a freelance writer. You can see his sample works here. If you are hiring him, say 123 blog referred you to get 20% off.
Replace XYZ with your name, ABC.Com with your blog url and 123 blog with the blog where you are guest posting.
By the way, this is how I got started.
2. Forums
Most people don't visit forums when they need to find a job. The thing is there are quite a lot of job availabilities advertised in forums but very less takers.
Go to Warrior Forum and you will see thousands of marketers who are in need of a writer or designer. In warrior forum, you pay $20 to post about your service. But trust me, if you promote your service properly, you will get a lot of work. Lot more than you can handle.
The pay that you get for your work might be less but for starters it is a great place. Why not charge a couple of dollars when you are starting out instead of doing work for free to get testimonials?
If you are short of money, then you should read this lengthy post that I wrote about getting freelance work using forums at Freelance Folder. You can read it here.
3. Video Marketing
Video marketing is the next big thing. Or it already is. You have inspiration in the form of Gary Vaynerchuk for video marketing.
When a person can build a huge business using video marketing, of course after a lot of hard work, you should be able to get a job using video marketing. Although I haven't tried this, I know people who have done it successfully. I might give it a try in future.
Create a video explaining about yourself and your service. Post it on every video site. The only negative about this method is that you might get a lot of negative comments. If you are a person who doesn't mind that (just like me), surely this method is for you.
Tip: Try to add humor. This video might help you with that. (:P)
Let me know what you think about these methods in the comments. Once you have done that, take action right now. Any one method will do. Sit down and think which method will suit you the best and go for it.
Quick Links:
Conclusion: 3 Things to Get Started as a Freelancer in [Year]
Freelancers are the new entrepreneurs. They take their passion and turn it into a career that pays them well for what they love to do.
Freelancing is a great way to work for yourself. I've been freelancing on and off since college, but it wasn't until recently that the freelance economy has grown so rapidly with the advent of online platforms like Upwork and Fiverr.
There are many benefits to being your own boss, such as not having someone else dictate what you should be doing or how much you get paid; however, there can also be drawbacks if you don't plan ahead or find clients who understand this type of lifestyle. If any of these sound familiar then we're here for you.