Your business needs to increase its benefits from online marketing – and you've decided to take the big step and create a blog.
It's really a big step because its maintenance is a hard job – creating content and posting regularly requires effort and consistency. You're facing the big two challenges of the business blog – what should I write and how should I present it?
Finding and posting the right content is challenging enough.
That's why it would be great if you didn't need to devote a lot of time to support your blog from a technical point of view – creating it, hosting it, developing it, editing the posts and comments, managing the images, etc. For your convenience, here comes the so-called "blogging software".
According to Wikipedia, blogging software is software that helps to create and maintain blogs.
It supports authoring, editing, and publishing blog posts and comments, with special functions for image management, web syndication, and post and comment moderation.
In short, with these platforms, creating a web presence for your company can be really easy.
There are numerous blogging services – both free and paid. Your choice depends on your personal tastes and needs, but for the success and security of your business blog, choosing a well-known online blogging platform is the better decision.
To make your choice easier, let's go together quickly through the pros and cons of some of the most popular web-based blogging platforms.
WordPress vs Blogger vs Squarespace vs Wix: Which One Should You Use?
WordPress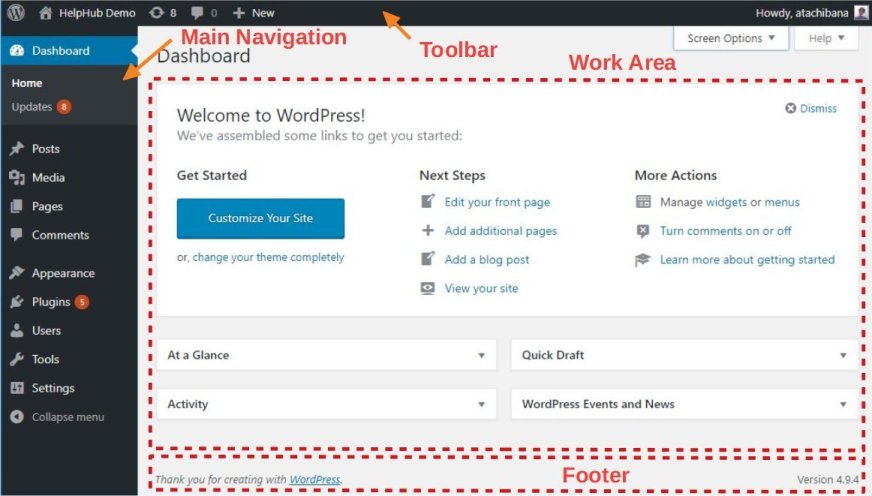 WordPress is the most popular and maybe the most-used open-source blogging platform.
It has free (wordpress.com) and paid (wordpress.org) versions. If you choose the free version, your blog is hosted on WordPress's servers and you get a blog address like monitorus.wordpress.com. But if you want a custom domain name, you need to choose wordpress.org and the paid hosting service.
WordPress has a big number of useful features and extensions which you can use to make your blog easy and interesting to use.
It has quite a simple design and some advanced functions like post formats (image, gallery, video, audio), different themes to choose from, tags/categories management for the posts.
WordPress is very user-friendly so it's great for beginners. Its templates are easy to change and customize thanks to the WordPress theme editor. But there are a lot of plugins and themes which help you to develop your blog the way you need.
WordPress is a good choice for a blog if you're not ready to pay the price of hosting the website yourself, but it provides enough flexibility for those who want more control over their blogs.
Pros:
Large user community – When you have a problem, there's always someone to help you – whether it's the support forum, another blogger or WordPress's own support section.
A lot of customizing options – WordPress has a variety of themes, plug-ins and gadgets. No other platform offers such a huge list of themes.
Many features in the free version – This is the platform with perhaps the largest number of different options and features that are free. It has traffic statistics, Search Engine Optimization (SEO), spam filters, and much more.
It looks serious – As a business, you need to create a serious web presence and think about the development of the blog in the future. In the long-term, this platform is arguably the best decision.
You really own your blog – You can do whatever you want with your blog and you don't have to worry that it'll be removed or changed in some way. Note that this only applies to the paid version.
It has mobile applications – You can control and access your blog on-the-go with Android, iOS, Blackberry, Windows Phone 7, Nokia and WebOS applications. The applications are also tablet-ready.
Cons:
Not so simple to set up and configure – You need to have some technical know-how to maintain your blog on WordPress.
You have to pay for a customized domain name – and for some extra features too.
You will have to actually read and understand the Terms of Service – Violation of WordPress's terms can result in the deletion of your entire blog, especially when you use the free version.
This blogging platform is a great choice it doesn't really matter if you are a beginner or an expert in blogging. WordPress is quite possibly the best choice for business blogs, but the most suitable platform for you depends on your needs and preferences.
This platform has a lot of pros, as you see, but if you don't have a technical background, they don't really matter. So let's go through a couple of other options.
Blogger.com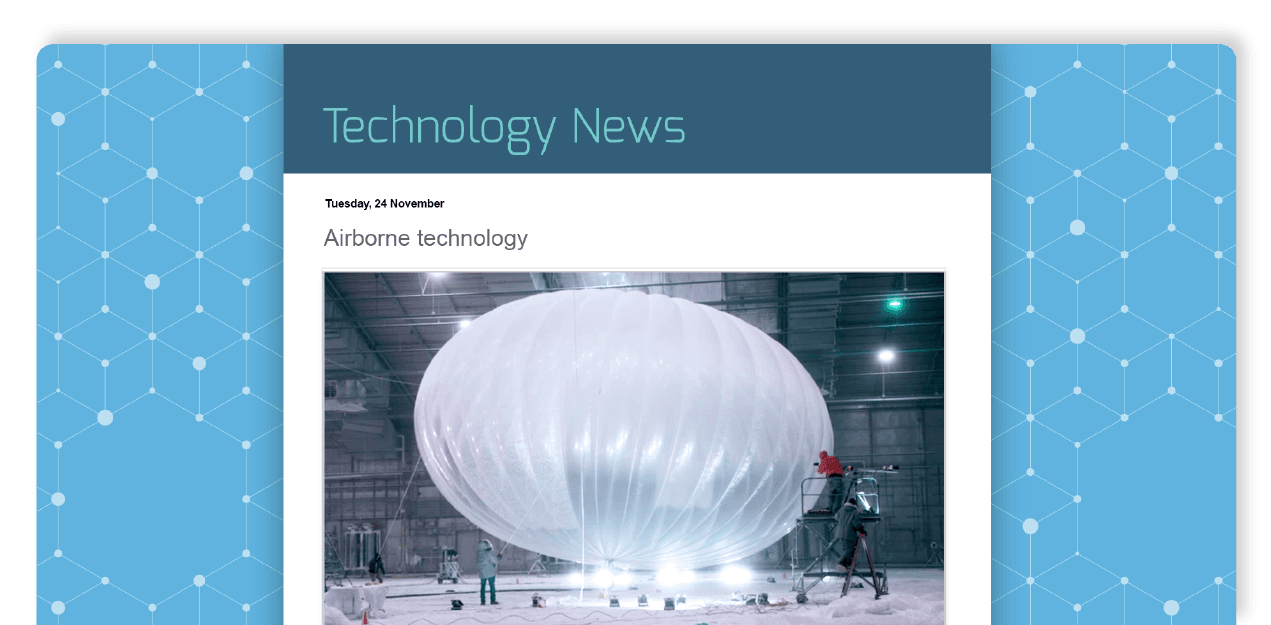 Blogger is Google's free blogging platform and it can be integrated with all Google Accounts. This platform is not only very popular – it's an excellent choice, too. It supports up to 100 users, so if your blog grows in the future, you don't have to worry.
It is quite intuitive to use and even if you are new to blogging, you can create your blog in just a few minutes. Note that Google has two types of Blogger accounts – blogspot.com (this platform is free but limited), and blogger.com (with custom domain), which costs $4 per month.
With Blogger, you can easily add a blog to your Google Account.
Pros:
Easy-to-use and set up – Editing is done via drag-and-drop, it supports location-based blogging, and publications are easy because you can use the editing tools from Google Docs and Microsoft Word.
Free custom domains – You can host your blog on your own domain and still publish for free.
Integration with Google accounts – This is really important, especially considering the rapid growth of social media.
Cons:
Not so many themes – This is compared to WordPress of course, but there really is only a limited selection to choose from.
You will have to actually read and understand the Terms of Service – (again) – Don't risk violating Google's terms, as to do so can result in the deletion of your entire blog, without notice.
No proper mobile version – You can post on-the-go not through a mobile application, but by sending an SMS, MMS or e-mail to Google.
Blogger is a really good platform for beginners, but it doesn't offer so many features for expert bloggers. If you don't think your blog will need a large selection of features and you want a very easy-to-use platform, Blogger may be the right choice for you.
SquareSpace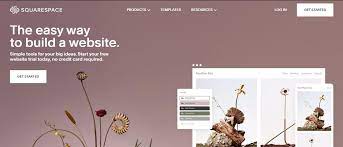 SquareSpace is a web-based commercial blogging platform with different packages ranging from $8 to $50 per month. Why are we comparing this paid software with the two mentioned above?
Because SquareSpace is actually more than just a blogging platform – you can also use it to quickly and easily create a great website for your business.
If you need more than just a blogging platform (and at a decent price), this could be the best choice for you.
Pros:
Really easy-to-use – The platform doesn't require a lot of technical expertise. If you want to build a professional looking blog or website with minimal effort, SquareSpace is the software.
24/7 support – You pay a monthly fee, but you get continuous support. The host almost never goes down, so you don't have to worry about the traffic to your blog. Having a problem? SquareSpace support is there to help.
Good blog design for newbies – SquareSpace is focused on providing a good blog design for newbies – it doesn't use templates the way the other platforms do. The user can choose from lots of design options and then, with a couple of clicks, customize them so they become unique.
It has mobile applications for Android and iOS – You can post, edit, manage comments and look through statistics wherever you are.
Cons:
It's paid software – The prices are low, but you still need to pay something – which is a downside when compared to the free version of WordPress and Blogger.
Wix: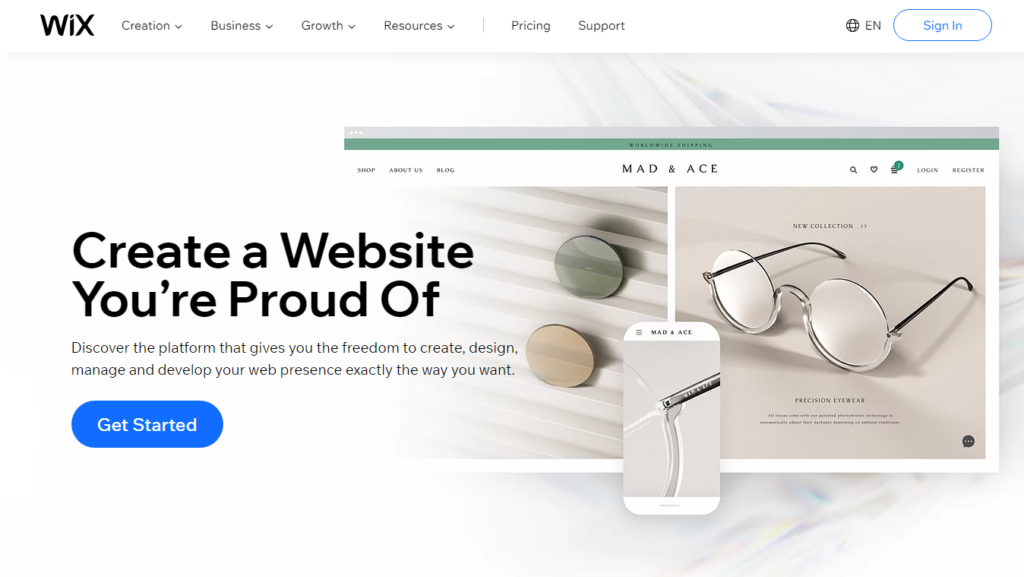 Wix is another web-based platform that offers a free and paid version.
Wix may have been around for a decade, but it still manages to be an innovative and impressive platform.
With its latest upgrades, like the new onboarding screen and user-friendly design that is sure to catch on with beginners and pros alike, Wix managed to stay productive without becoming too daunting.
It's perfect if you've always wanted to start your own blog but don't know where to begin – download their free app today at wixbloger.com
The free version costs less than a dollar, while the premium one is $9.99 per month. Wix has a lot of features for both newbies and experts alike, which is why it probably deserves its place in this discussion.
Pros:
It has easy to use drag and drop design
500+ website templates available.
You can use the free version till the site becomes popular.
Wix has ADI or Artificial Intelligence that creates websites and designs on recommendations.
Cons:
The free version shows Wix ads on site.
It does not offer any plugins as what WordPress does.
Conclusion: WordPress vs Blogger vs SquareSpace vs Wix: Which one to choose?
Considering that there are a lot of blogging platforms with a lot of different features and options, you must really try them out to determine which one suits you best (and your needs of course).
When you create your own blog for the first time, my advice is to choose from some of the well known platforms mentioned above.
If you already have a blog on one of these platforms and you want to try something new, or if you think that your specific business and clientele need something different than these, then keep an eye out for our coming posts where we're going to go through other blogging platforms – like Tumblr and Posterous Spaces.
They have some features from social networks and so have different sets of pros and cons when compared to WordPress, Blogger, and Squarespace.
Also Read: