Inside A
Hustler's Brain

Podcast by Jitendra Vaswani
Inside A Hustler's Brain Podcast is a podcast by Jitendra Vaswani which inspires people to be creative and build successful business online. Jitendra is sitting down with real time hustlers to learn about their business process and how to create a positive impact to the world.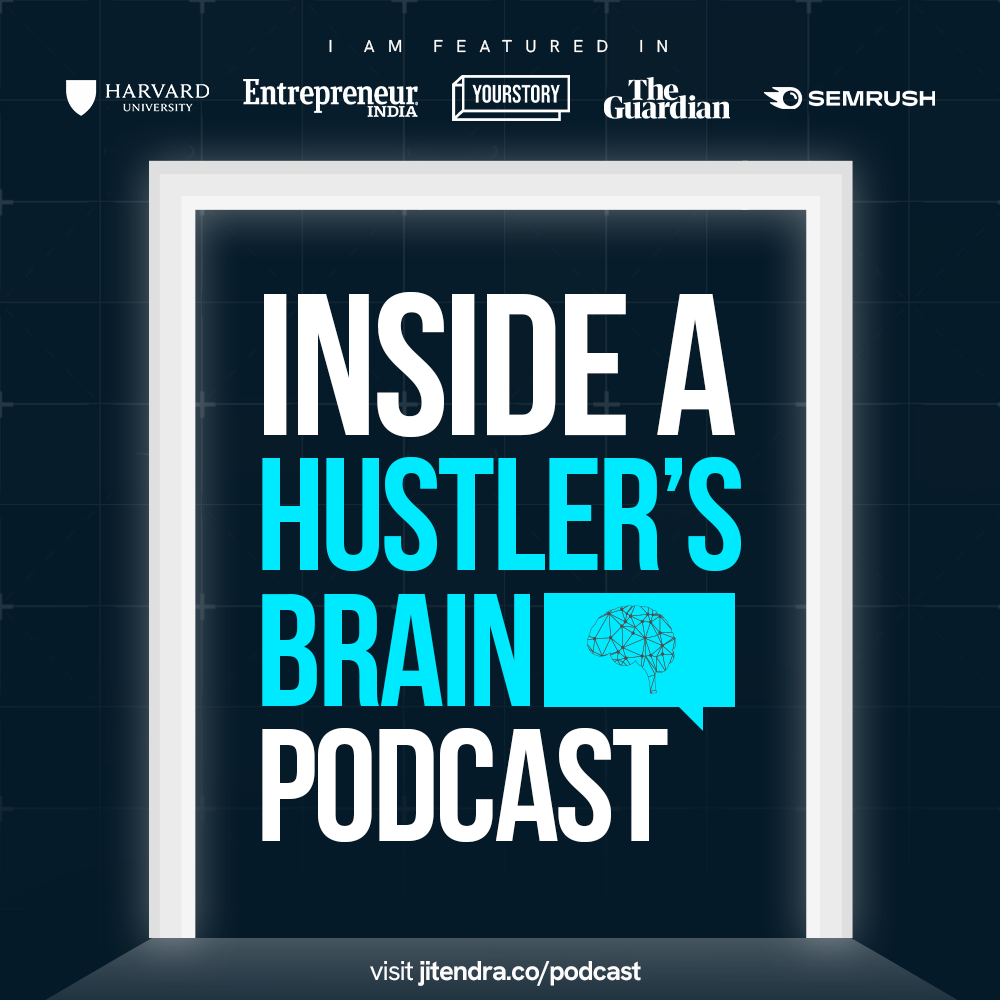 Who is Jitendra Vaswani ?
Jitendra Vaswani is an acclaimed digital marketing practitioner and global keynote speaker, who has embraced the digital nomad lifestyle. As Founder of BloggersIdeas.com, a leading Internet marketing blog, and Digiexe.com digital promotion agency – Jitendra's expertise in online marketing stands unmatched; with notable interviews from renowned industry leaders like Neil Patel, Grant Cardone & Rand Fishkin under his belt!
With over 10 years of experience in digital marketing, Jitendra Vaswani is a powerful force to be reckoned with. His inspiring book 'Inside A Hustler's Brain: In Pursuit of Financial Freedom' has become an international best selling success and sold more than 20,000 copies worldwide.