From where I was, to where I am today
I started with blogging, and gradually began exploring the gullies of SEO, followed by Affiliate & Digital Marketing. 5 years forward, 2019, I gradually moved from kicking trash cans to cracking business deals. I moved from playing games to handling emails, binge watching movies to giving live speeches and having video conferences in an office room. Today the name "Jitendra Vaswani" is counted as one of the top emerging and most promising Affiliate & Digital Marketers in the modern Internet world!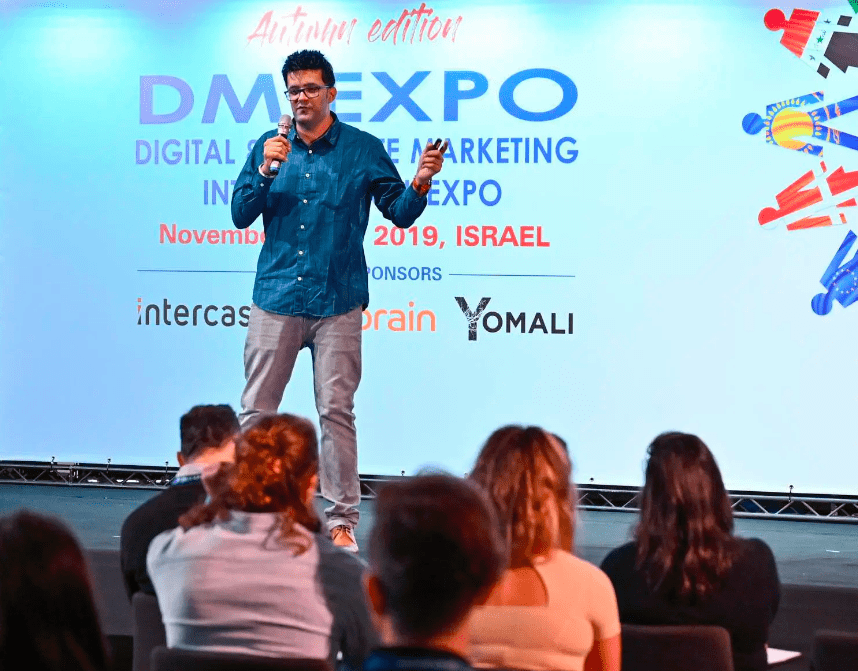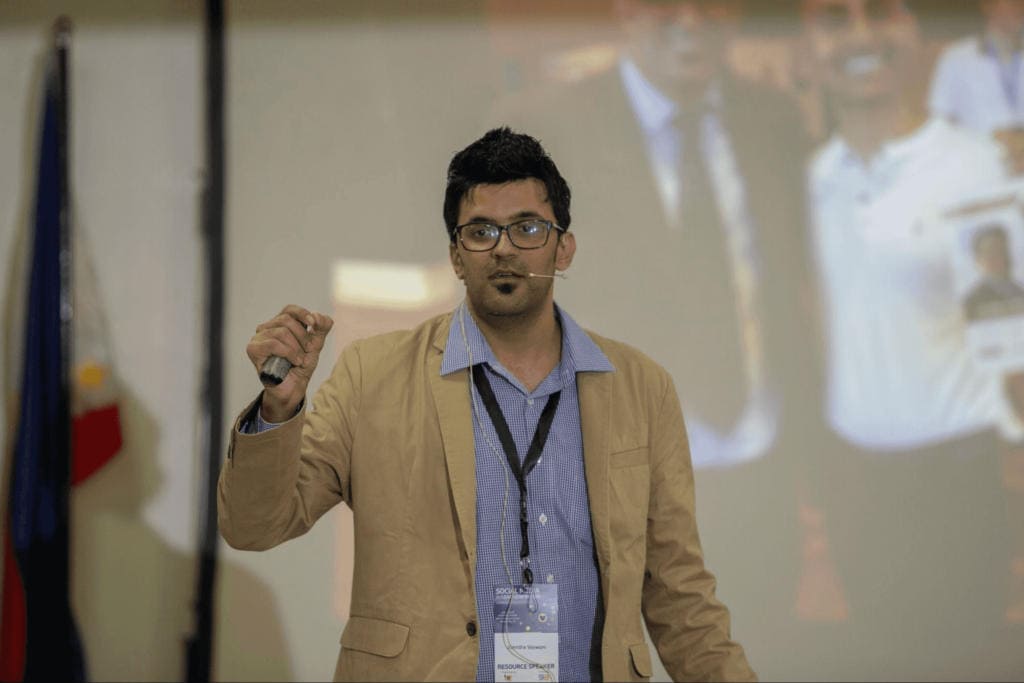 Speaking Out To The Entire World.
Today I'm a proud speaker when I take the stage in front of budding entrepreneurs, bloggers and digital marketers. Spreading the knowledge, work and experience I have acquired personally over the past several years and sharing them with the bustling internet world is an canvas that I love to paint! I am often mistaken for a social media guru or a Twitter, Facebook or Google+ Star. But no! I am an online marketer who likes to get involved in internet technologies and the enormous and dynamic world of Affiliate Marketing, SEO, Blogging and more.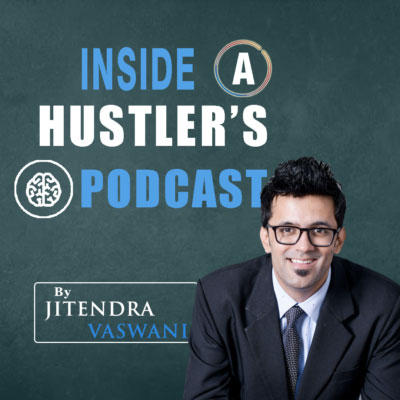 Inside A Hustler's Brain Podcast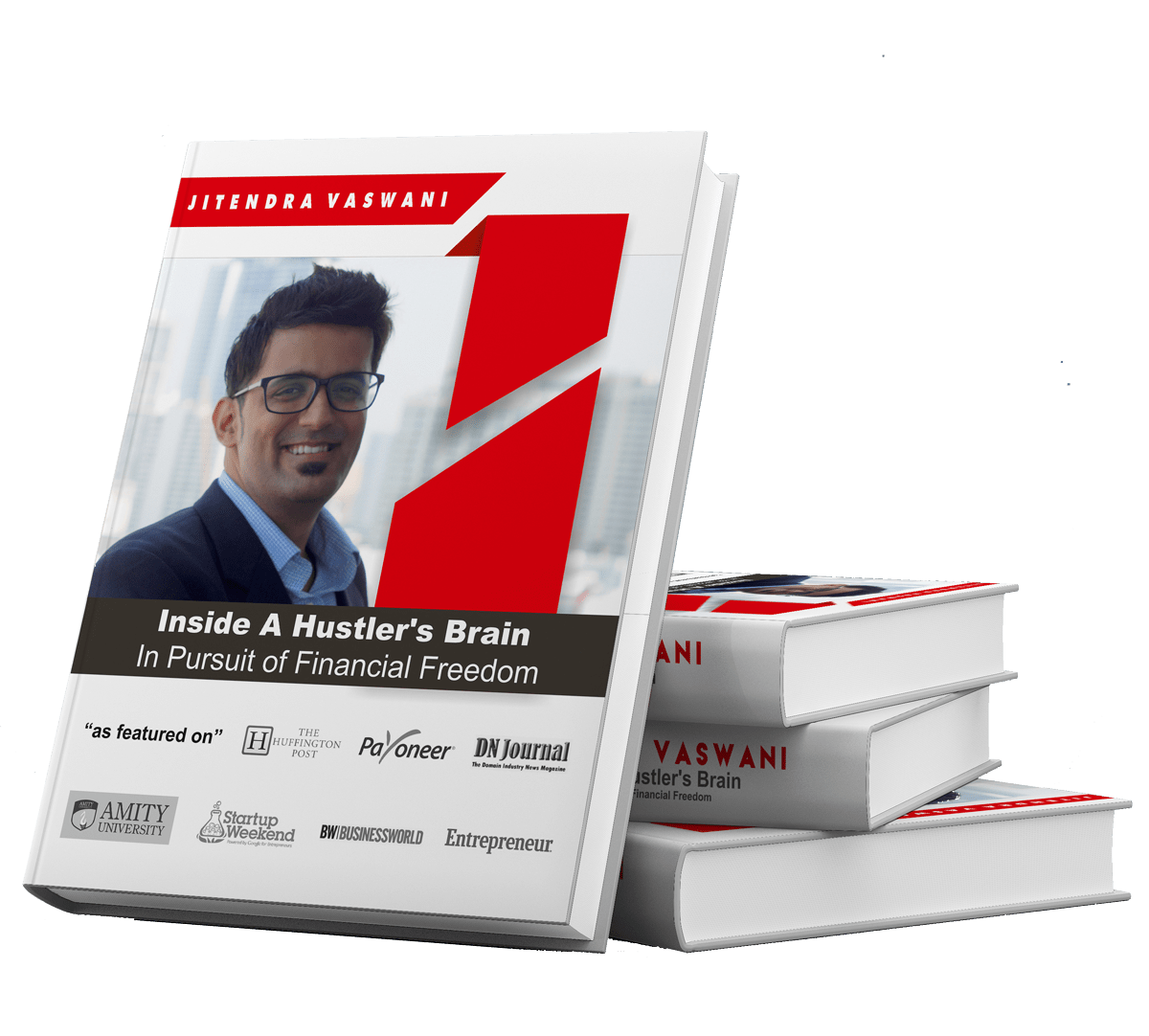 Learn How to To Be Digital Hustler & Be Location Independent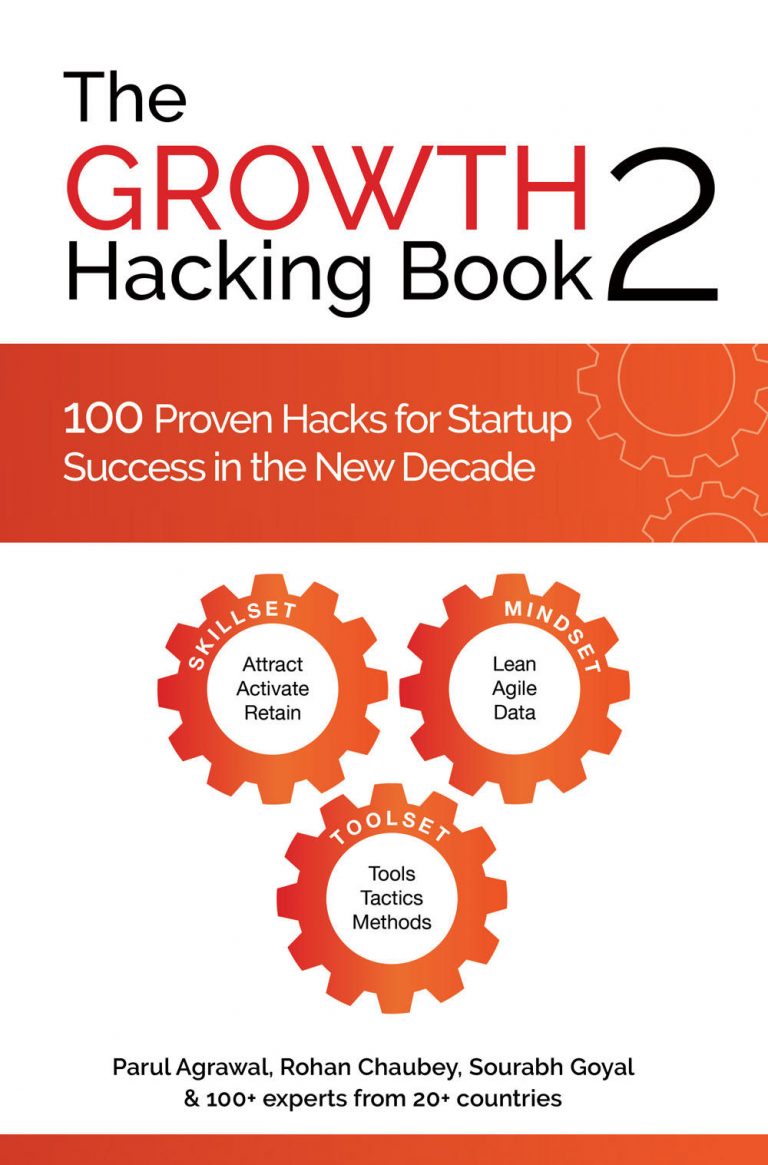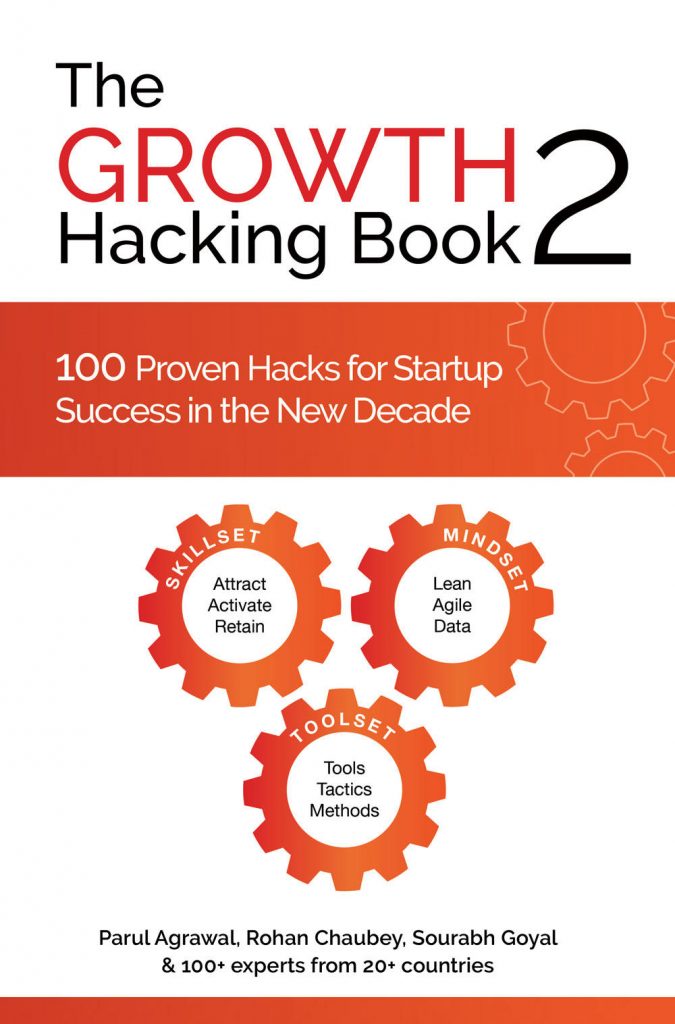 Best-Selling Author on Amazon for The Growth Hacking Book 2
"Jitendra's talent, skill, and style make him one of the most qualified digital marketing gurus in India, and in my opinion, shortly in the world. I know Jitendra from DomainX event, he was very active there and I was really impressed by networking & business skills he have. I decided to work with him and he delivers his best at his work. I really like his style of working."
"Being a successful blogger is a lot harder than it looks. Being able to consistently generate enough quality content to earn a loyal and enthusiastic audience separates the men from the boys and Jitendra is clearly one of the up and coming young men in the global blogosphere. He has the passion and tireless drive it takes to cover all of the bases and continually deliver fresh, valuable information that helps his readers make money and keep coming back for more."
I recently met Jitendra at DomainFest in Macau. We had a great time and it was fun doing the interview together as he is both friendly and tenacious. I'm glad that his blog (bloggersideas.com) is taking off as the information shared there is useful to anyone who wants to understand domain industry. I will surely recommend Jitendra for his outstanding reporting services and digital services..
"Jitendra Vaswani has a tremendous dose of energy. We have met at DomainX event in Bangalore 2015 and as of since I follow his blogs and work. I can recommend Jitendra to whomever needs his services as he delivers what he says."
I am excited to meet Jitendra in person and to see him in action. We are very impressed with the quality and number of impressive interviews he has conducted in the domain name industry.
Jitendra is by far one of the most connected in the Domain and Blogging community India. His knowledge and reporting is world class. I met him at Domainfest he amazed me with his digital marketing skills. I would love to recommend him for his services he offers.
Jitendra is the man! He is one of nicest, most courteous bloggers I have run into. I look forward to contributing to his blog even more in the future and I highly recommend him as a traffic growth specialist.
Jitendra Vaswani skills always inspire me to work more better and Jitendra helped me to get connected to influencing people in digital marketing industry. Jitendra is treasure for me.
Check out the whole Video here
Jitendra Vaswani – The man with hell lot of energy and craziness. He is passionate about blogging and affiliate marketing. I liked his helping nature, and I would recommend him to people who wants to use his offering.
I met Jitendra for first time in ADDays Vietnam Conference, where both were speakers. I was fascinated about his social abilities and the way he does networking. He is a real hustler and he knows to perfection the online marketing business. Also he is an excellent writer: his book "inside of a Hustler's brain in pursuit of financial freedom" is a must-read piece if you want to succeed in this business. Was a pleasure to met again in Moscow
At Mobidea, we started working with Jitendra in 2016. I'm very happy with his inputs and with his remarkable vision of the Affiliate Marketing Industry. Together, we've been creating actionable content in the Mobidea Academy and also on his blog. We had the chance to interview Jitendra in both Asia and Europe. These amazing interviews were watched by more than 100.000 Mobidea affiliates! If you're a blogger, you should definitely never forget to take Jitendra's advice into account.
First time I saw Jitendra we were at the Affiliate World Conference in Berlin trying to get our passes. What we didn't know was that period of time that everyone was complaining about (30 minutes) it will not be total loss, but actually it will be the start of a new friendship and partnership. This is what Jitendra is doing in his life, seeing opportunities everywhere and trying to make the best out of everything. In 3 hours of flying I read his book and I was impressed by his strong will of becoming the successful blogger that he is today. Actually, after reading his words and seeing how optimistic and hardworking he is, I received the impulse that I needed in my life.
The best thing about Jitendra is that he is really passionate about his work and cares about digital marketing a lot. He is always updated on best practices in latest digital tech. He is very task driven and gives his best to whatever he does.For Zopper he had done his best job and helped a lot in building powerful traffic strategies.
When I am looking for any guidance related to SEO or digital marketing today, the only name that I can trust upon and speak directly to, is Jitendra. With his expertise in industry, he is the real master of all trivial to major strategies when I am developing my blog or working for my clients. Very dedicated and efficient person to work with!! Strongly recommend him for any business upfront.
Jitendra Vaswani is an amazingly talented digital marketers and he presents himself very professionally both online and in person. I interviewed him at my podcast and his story is really inspiring and I was able to connect with it.
I'm just stunned with digiexe services. I am profoundly grateful for digiexe support during my endeavor. I can't thank you enough for being there during this ominous time. It's a privilege to have you on my side – and it's my privilege to send as much business your way as I can.
I was very impressed by the top notch work done by Digiexe regarding the content marketing service and the huge results that we accomplished. They have been really taking huge importance to the slightest detail to provide an excellent content and a transparent image. I would totally recommend my clients to visit this website it will be a turning point for their businesses.
Jitendra is one of those guys whom I totally trust when it comes to finding information on Internet marketing especially for the actionable tips to boost traffic. His blog "Bloggersideas" has become a huge resource for me to get all the insights on SEO, marketing and everything in-between. His blog is a real example of what can be done to build blog authority and popularity in short span of time. I can blindly give him the credit of "go to guy for SEO and traffic queries.