In this article we have featured ERP vs CRM: Comparisons and Differences ([Year] Guide) When it comes to business software, enterprise resource planning software (ERP) and customer relationship management software (CRM) are two of the most common topics to investigate. ERP stands for enterprise resource planning software, while CRM stands for customer relationship management software.
CRM and ERP systems have the same goal: to assist organizations in better managing both their data and their operations.
However, they are distinct from one another with regard to the functionality that they emphasize.
The key distinctions between enterprise resource planning (ERP) and customer relationship management (CRM) are important to understand before choosing the sort of system that will best serve the needs of your company.
What Is the Difference Between ERP vs CRM?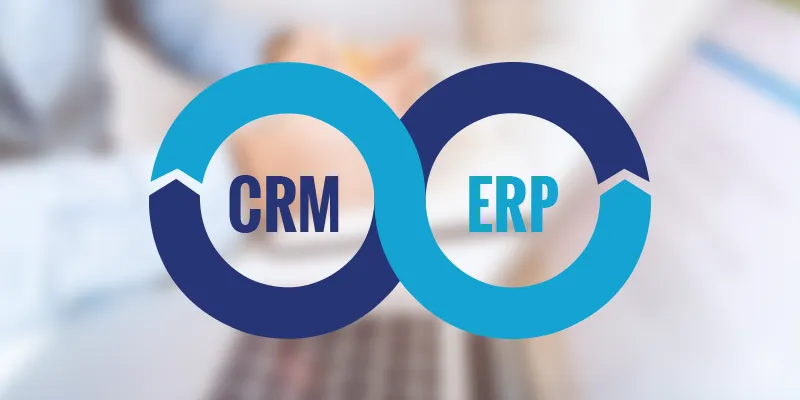 When it comes to business software, there is a great deal of misunderstanding surrounding the distinction between a customer relationship management system and an enterprise resource planning system.
And it should come as no surprise considering that the two acronyms are frequently used interchangeably, even by those who work in the business.
So, in what ways are CRM and ERP distinctive from one another?
The software, known as CRM (which stands for "Customer Relationship Management"), is intended to assist companies in managing the data and interactions pertaining to their customers.
This may include contact information as well as sales history, as well as tickets for customer support and marketing initiatives.
ERP software, which stands for "Enterprise Resource Planning," is a type of software that is rather more comprehensive.
It is meant to assist companies in the management of their fundamental business operations, which might range anywhere from accounting and human resources to inventories and manufacturing.
Before determining which enterprise resource planning or customer relationship management software is best for your firm, it is important to first have an understanding of the differences between the two types of software.
What does CRM stand for?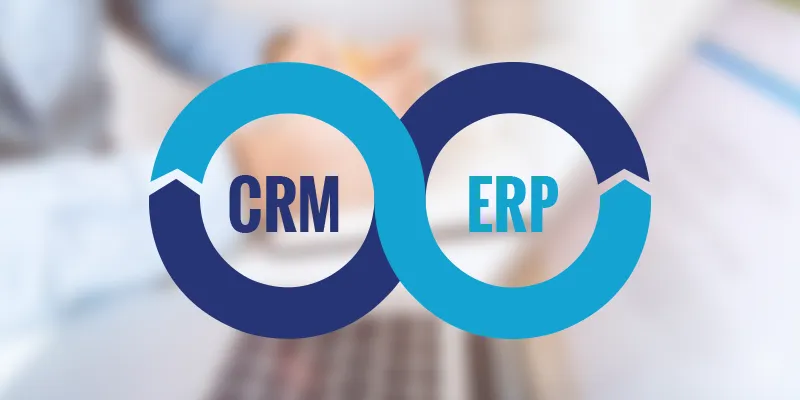 Customer relationship management, often known as CRM, is a system that allows your organization to manage all of its relationships and interactions with existing customers as well as potential new customers.
The objective is uncomplicated: to strengthen business connections. A customer relationship management system enables businesses to maintain their connections with customers, simplify their operations, and increase their profits.
When individuals talk about customer relationship management (CRM), they are typically talking to customer relationship management systems, which are tools that aid with contact management, sales management, productivity, and a variety of other tasks.
A customer relationship management (CRM) solution enables you to concentrate on the relationships that your organization maintains with specific individuals, such as customers, service users, colleagues, or suppliers, throughout the entirety of your lifecycle with these people.
This includes activities such as finding new customers, winning their business and providing support and additional services throughout the relationship.
What Does It Mean to Plan Resources for an Enterprise (ERP)?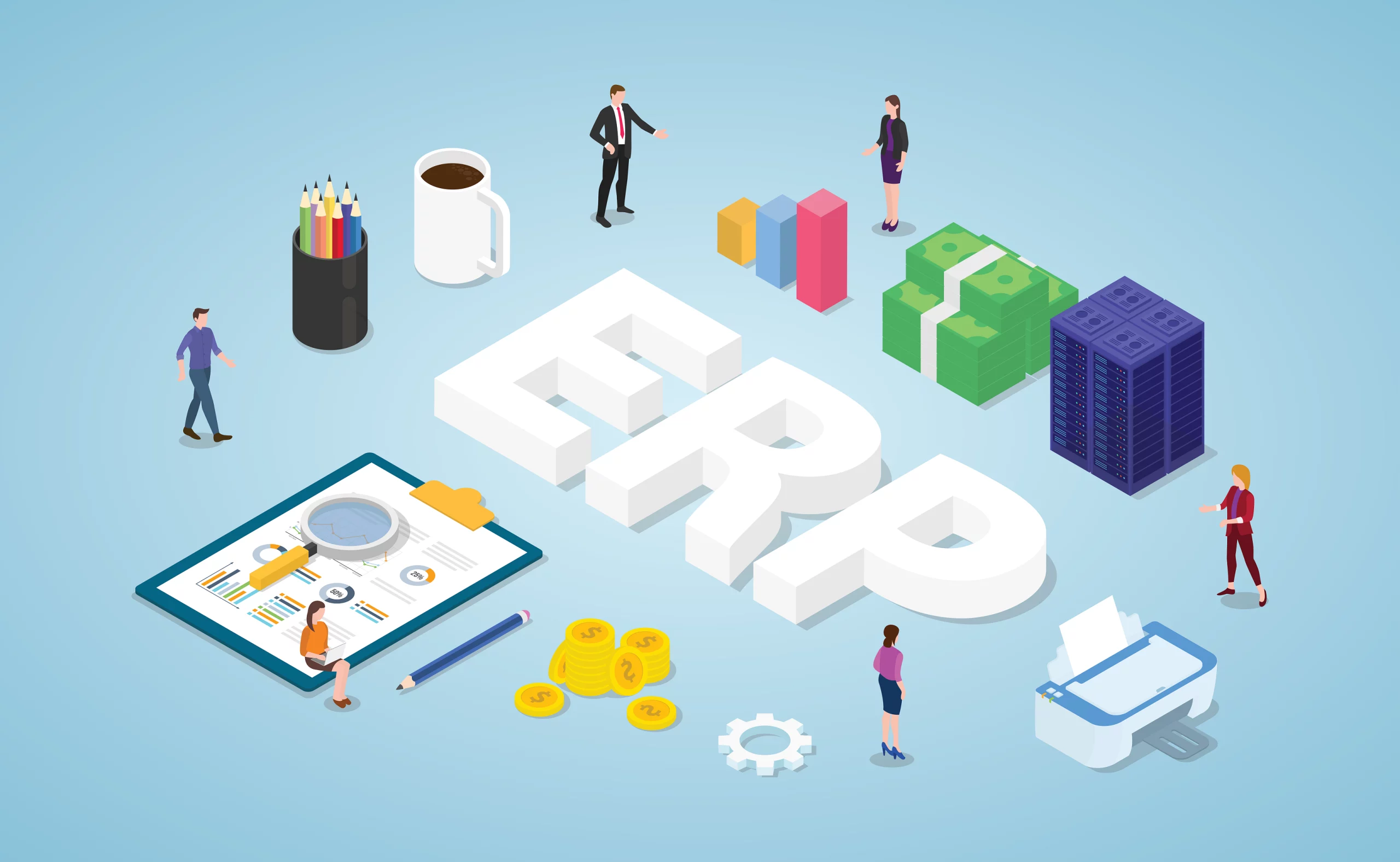 Enterprise resource planning, often known as ERP, is a method that is utilized by organizations in order to manage and integrate the essential aspects of their operations.
There are a variety of ERP software packages that are valuable to businesses because they facilitate the implementation of resource planning inside the organizations by combining all of the procedures necessary to manage the businesses onto a single platform.
Integration of planning, purchasing, inventory, sales, marketing, finance, human resources, and more is also possible with an enterprise resource planning (ERP) software system.
The importance of CRM to your company may be summarized as follows.
By the year 2021, Gartner anticipates that customer relationship management will have become the enterprise software sector's single most important revenue segment.
You are aware that you must plan for the foreseeable future in order to ensure the continued success of your company.
You have goals in place for the firm in terms of sales, objectives, and profitability. However, obtaining accurate and up-to-date information about your development might be difficult at times.
How can the numerous streams of data that are being collected from sales, customer service, marketing, and monitoring social media be converted into information that is relevant to a business?
A customer relationship management system may provide you with an organized perspective of your clientele.
You can view everything in one location thanks to a straightforward and adaptable dashboard that provides information on a client's prior interactions with your company, the current state of their orders, and any lingering customer support concerns, among other things.
You even have the option of including information from their public social media activity, such as their likes and dislikes, as well as what they are saying and posting about you or your rivals on social media.
With the help of a CRM solution, marketers may have a better understanding of the sales pipeline or the prospects that are coming in, which makes forecasting much easier and more accurate.
You will have unobstructed sight of each chance or lead, which will demonstrate to you a direct route from customer queries to completed sales.
Moving beyond the use of CRM as a tool for sales and marketing and integrating it into other aspects of your company, from human resources to customer service and supply chain management, may result in some of the most significant increases in productivity.
Quick Links:
Conclusion: ERP vs CRM: Comparisons and Differences ([Year] Guide)
It is crucial for every company that is dependent on client data and interactions to have enough knowledge of the differences between an ERP and a CRM.
Accounting, managing supply chains, and projects managing human resources, and personnel administration are the primary capabilities that ERP software offers.
The automation of the sales force, administration of clients and contacts, management of leads, and lead creation and management are all standard elements of customer relationship management software.
With the assistance of any of these methods, businesses of all sizes, from sole proprietorships to multinational conglomerates, are better able to satisfy their clients' needs and arrive at sound business choices.