Wondering on how to increase website traffic? Here are our quick actionable tips to use!
The Internet is a wonderful thing. Through the power of the World Wide Web, you can express yourself creatively, give voice to your opinions, share your experiences with the world and even make money or help your business grow.
However, whether you have a website for personal or professional purposes, it seems like a very wasteful use of space if not very many people drop by your site.
For whatever purpose your website serves, anything that's put on the Internet is meant to be seen and seen by many people. It's the only way to maximize the Internet as a resource.
Here are seven helpful tips that might help you boost your website's traffic.
Provide Great Content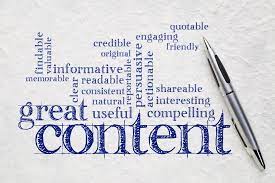 First and foremost, if people are going to go to your site then you better have something worth coming back to.
Your content, regardless of what type of content you specialize in has to be up to par and be able to compete with what other sites with similar content about similar topics can offer.
Great content not only ensures that a visitor of your site comes back for more but a person that is happy with your site would most likely share and promote your site, leading to more visitors.
If it is important to have useful information on your blog, it would also be a good investment to create other content that helps your users. This can be video blogs, tutorials or infographics.
Creating this type of content will make the layout of your blog better and more attractive. It will stand out from other blogs.
This is the most important tip.
For people to visit your site, they must want to read what you have to say or see what creative things you might share with them.
If content isn't useful, it doesn't matter how pretty the site looks; people aren't going to come back for more.
Great content can be expressed through your blog posts, how-to articles, product reviews or just entertaining posts.
It's important for content to be engaging.
Using this tip will help your search engine rankings. Using SEO, you can boost traffic that comes directly to your site because of how well it is ranking in the search engines.
When blogging, put keywords into the title and summary of every article you write so that people who are searching for those keywords will find their way to your blog.
Use Keywords and Learn Other SEO Basics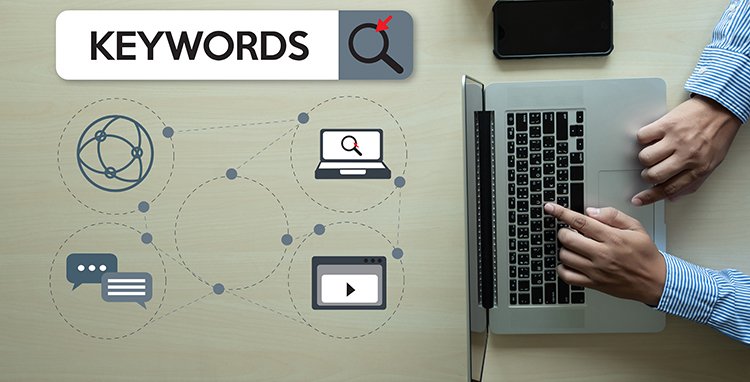 If you have a blog or website and have never heard of search engine optimization (SEO), now would be the perfect time to read up on it.
Using keywords is important to do if you want to boost your traffic.
SEO is a practice content providers do in order for sites or specific webpages to get featured more prominently on search engines thereby drumming up more traffic. (People who go on search engines usually only search up to the second or third page of the search results.)
Learn how to use keywords (terms that people tend to type in search engines) and to integrate them properly into your content.
Keywords are the words that people type into search engines when they're looking for something specific.
Think of what people might be typing into Google, Yahoo or Bing before putting up your website. If your possible customers are likely to use certain phrases over others to describe their search, those are the words that you should use to help them find what they're looking for.
Keywords don't only appear in blog post titles and summaries. The tags on your site can also be filled with keywords – even your URL! – so make sure they match up to what's going on with your content.
You can use a keyword research tool like Ahrefs or SEMrush to perform a thorough keyword research.
Pick the keywords that are low in competition and provides high traffic.
Link Trading
Trading links is a great way to boost your rankings and traffic.
Working with other sites that provide similar content to your and have them link your site from theirs and vice versa is a great method of increasing traffic. Readers interested in something would always prefer to read more about it.
They see your site amount the links provided by a website they trust or like regularly visit and they'll most likely pay your site a visit too. This not only generates more traffic but also allows you to form positive professional relationships with other sites
This means that you would need to link out o other blogs and websites in order for you to get a link back on theirs. This is called backlink.
Backlinks aren't only good for search engine rankings but it's also helpful for brand awareness and building online relationships as well.
Social Media Sharing
There are 3.78 billion social media users worldwide in 2021 and this number will further increase in the next few years.
Social media is a great way to increase your site's traffic.
Sites like Facebook, Twitter, Google Plus and others exist for a reason far more important than posting selfies. These social networking sites are a great way to promote your site. Use your friends, the friends of your friends-and their friends as well-to get your traffic up.
Make sure that the content you share on social media sites is similar to that of your blog or website so that people will click through to check it out.
The more you share useful content on social media, the more likely it is that people will see it and like your page or follow your blog.
You can encourage sharing by making sure your content is good-enough to share and interesting enough to make someone want to tell others about it; this also helps boost traffic .
Another great way to boost traffic via social media is for you to host giveaways or contests that are being hosted by other people. Having this kind of content on your site will increase its traffic.
The more participants you have for a contest, the better so make sure the prizes are something worth fighting for.
Advertise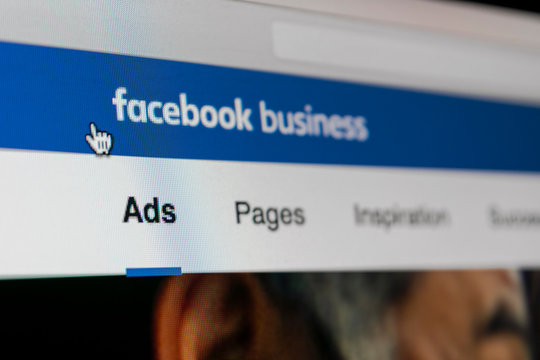 If you have the money, why not use some of it to advertise, especially if your website is a key tool in your business?
Pay per click is the ideal way to go. Just be sure you advertise in the right websites, like how financial sites usually have ads in financial comparison sites or toy stores advertise in geek related websites.
Know your market and you can gauge which sites to place your ad in.
Facebook ads are perfect if you'd like to target people who already have accounts in the social media site. Whereas, Twitter is good for those who would want to promote their business globally. And lastly, Google's Adwords will let you decide on how much money you want to spend on a per click basis.
You can also get ads from advertising networks, which is good if you have a site that covers more than one topic. They provide banners of different sizes that you can place in your site to promote your business or product for a small monthly fee
Dress Up Your Website
This may seem like a small, superficial thing but a good looking website (that's still efficient) tends to attract visitors.
Again, it depends on the type of website you have but essentially, dazzling your audience with pics and videos and a hot layout is a great way to keep your readers from bouncing to other sites instead.
If you're having problems in the technical part of your site, I recommend that you hire a web designer to do it for you.
Blogging is one of the most popular ways to promote products and services nowadays. The more blog posts written, the merrier since this means your site generates traffic every time someone searches about your topic on Google or any other search engine.
You need to keep your blog fresh and updated in order for people to be encouraged to visit it often. Don't overdo it though since a stale blog is a dead one after all. You can have a weekly or bi-weekly or even monthly schedule when you write new posts for your site so that there is always fresh content for your readers.
You can also use infographic, which is a visual representation of information, data or knowledge and these means you need to tell a story with pictures and statistics that will help explain how your product or service works.
Infographics are perfect if you're looking for ways to boost traffic because they allow people to learn more about what you do or sell in a jiffy.
This is very easy to do too since you only have to come up with an appealing title for your infographic, make sure it is correct and informative, find the right images needed, combine them all together in one document, upload it on your site and voila!
Free Stuff
Must like with advertising, if you can fund giving away free stuff from time to time, do it. This will definitely generate a lot of traffic for your site as everyone likes getting free stuff.
A lot of the sites do it and it is always effective. Movie review sites give away DVD'S, comparison sites sometimes provide the occasional free service and other sites provide coupons. These are little things that are going to make your readers consistently flock back to your website.
Conclusion: How to increase website traffic?
In conclusion, there are a number of ways to boost your site's traffic. We recommend that you use any resources available, such as advertising or free stuff from time to time and more importantly, make sure your website is aesthetically pleasing with plenty of content for readers.
It may seem daunting at first but this article should have helped clear some things up on how behavioral neuroscience principles can help drive sales!
Also read: