Generating wealth is not only a matter of consistent income source but also saving on expenses; the same also applies while running a website. Instead of opting for unique hosting services for different platforms, you can simply go to InterServer and start your business instantly.
InterServer Review
Watch me as I reveal some interestingly sharp features of InterServer that can get you those big-time savings.
High on Speed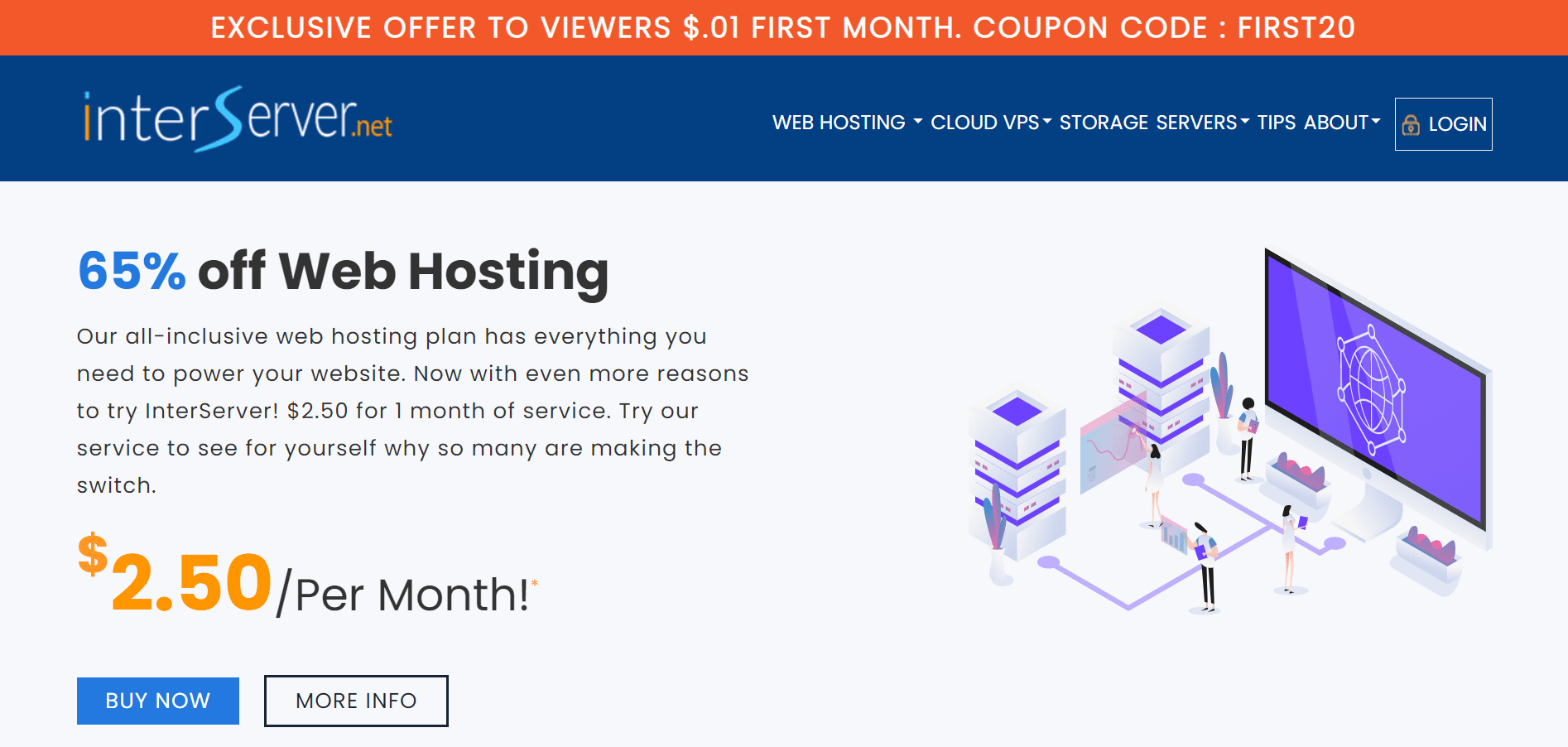 The HQ SSD drives deployed by InterServer make it up to twenty times faster than the standard SATA disks. The numbers get even better whilst speaking of storage space, which ranges from 30GB to 240GB. Even the ground support team is so sorted with the process that it can get your website running in a short instance.
Interface
User Interface is definitely a 5 star throughout the operation. It is very simplistic and very well organized, so every major tool is only a click away. Follow this link to free signup and see for yourself. These web-based control panels can effortlessly manage and introduce changes in multiple virtual servers.
Dedicated Servers
Dedicated servers at InterServer are of mass attraction, due to the high standard hardware they use against a cheap subscription plan. Starting at a mere $59 a month, you get to claim all the awesome features of a shared server along with a striking speed.
With up to 128GB of RAM space available for configuration, the website runs on a 'no problem' speed. InterServer exhausts only 50% capacity of the hardware towards the load and leaves a huge space for rendering purposes. The facilities also include 10k TB worth of data transfer along with a 100MB port.
The dedicated servers are promised a full-time uptime and a technical support team to back your website 24/7. You can get your dedicated server provisioned within 4 hours, without having to pay any set up fee.
Whether you own a fresh domain or an already hosted version, the web page will be up and running in almost no time. Your business can be transferred to the web hosting services of InterServer for free, and benefits will begin to reflect.
Quick Server
By requiring only 20 minutes for accomplishing the entire protocol, these dedicated servers prove the reason behind a distinguished naming. They operate through the KVM virtualization platform and provide full access to the InterServer management system. This in turn simplifies rebooting, reinstalling, and accessing out-of-band consoles.
Instead of waiting for long-term contracts, you can begin online business this instant, at an excellent budget. The quick servers come with every facility of a dedicated server and remain under your absolute command. You can start, stop, upgrade or downgrade at any point in time.
VPS services
The VPS services begin at $6 a month for Linux cloud VPS while the Windows cloud VPS will cost you only $10 per month. There is a fun slid-able calculator provided on the page which eases you to find the best plan, as per the number of CPU cores, memory availed, CPU storage, and CPU transfer.
InterServer serves you with quality in varieties, even with languages. Its multi-lingual servers are pre-installed with the latest versions of PHP, MySQL, Perl, Python, Ruby, and much more. This extends the customization features for servers, where one can add any Linux-based application, server software, and even OS components.
These flexible software options come with full root access and enable you to optimize the web hosting experience on personal scale. You can install afresh software or customize existing ones to meet the high-performance demands.
Every minor/ major activity occurring on the website can be inspected through the statistical tools provided in the account. However, you may also request screenshots and backups for restoring suspected glitches.
Reseller Hosting
Business can grow in several ways and InterServer's reseller web hosting program is another rich method to do the same. Imagine outsourcing its premium-quality hardware, around-the-clock customer support, and tons of attractive features to your own clientele. To support a great reputation for both of you, InterServer creates a backup of the data sent by you, every day.
Depending on usage, the reseller program has been distributed in five distinct packages. Each of these low on pocket deals vary in disk space, monthly bandwidth, client management, and monthly prices. But, none of them include any setup fee.
Once you have the reseller account implemented, every microscopic activity turns visible under the login.
Customer Support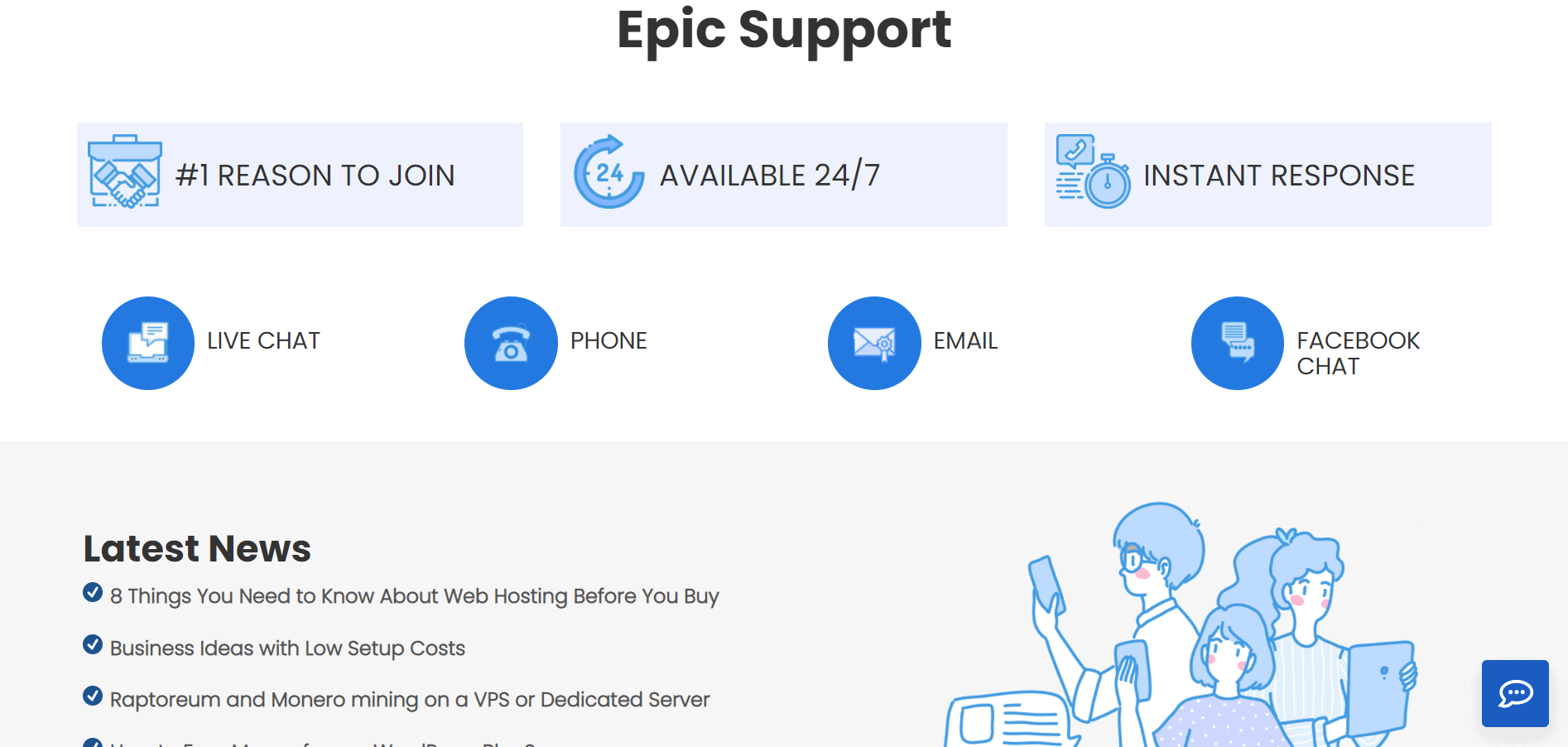 The services at InterServer are backed by an award-winning customer support team. They are available throughout the day, every day, and can be approached by one of the many methods.
You can reach them online through the chat window, or directly call an expert on the phone. Account-holders can even raise tickets for resolving their specific queries.
Pricing Plans
ASP.NET
Cost : $8.00/month
Easy to use Control Panel
Speed Optimization
Unlimited Storage Space
Free Website Migration
Unlimited Support
VPS SPECIAL
Cost : $6.00/month
2GB RAM + 30GB SSD Storage
Multiple Operating Systems
Instant Activation
cPanel or Direct Admin
Unlimited Support
DEDICATED
Cost : $49.00/month
Xeon E3-1230
Memory – 32 GB
Hard Drive – 2000 GB
Hardware Replacement Guarantee
Unlimited Support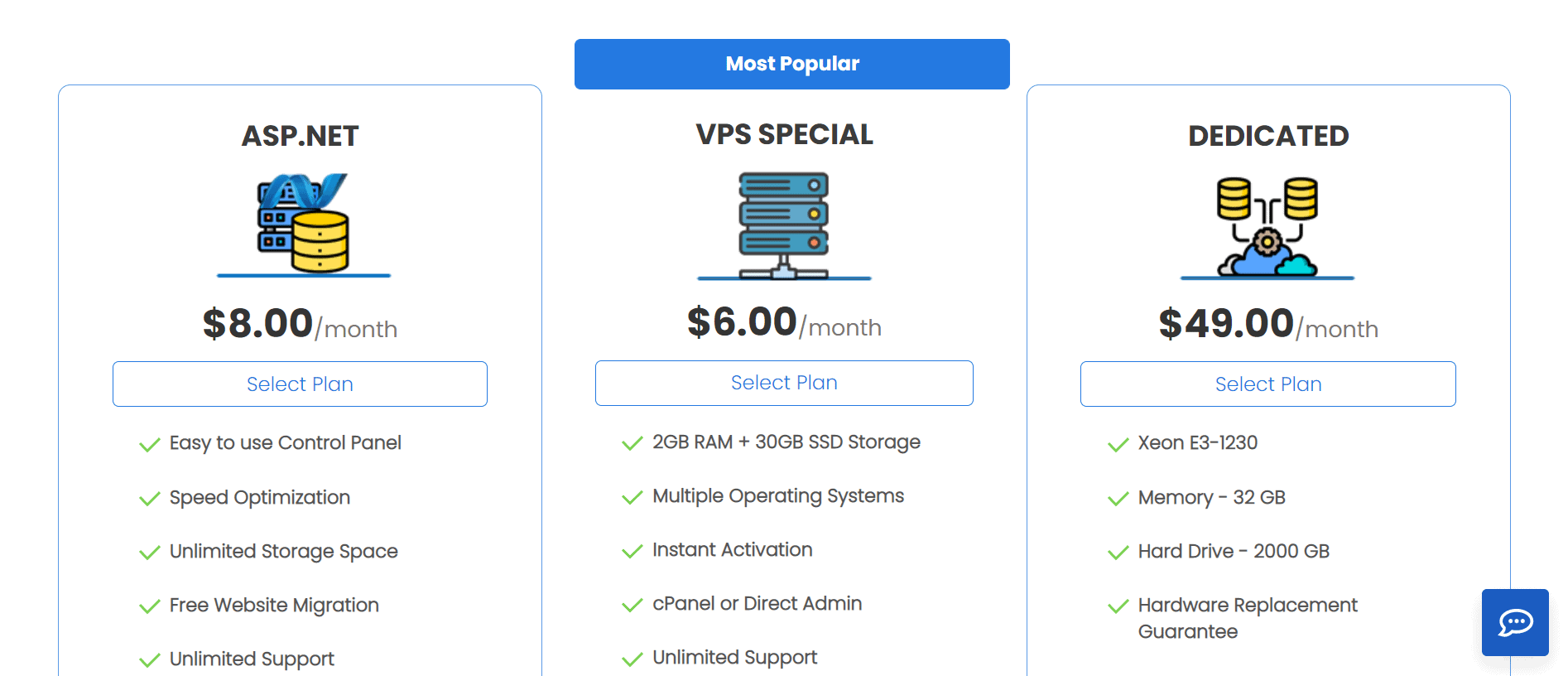 Conclusion
InterServer has been no less than an astounding experience to look into.
They have a host of features to meet the demands of the hour while still providing for a secured environment of operation.
Platforms like these can certainly be of great help in generating higher revenue against a consistently functional website and the saved money.