Starting a new blog may be a thrilling experience.
You get to choose everything about your site, from the amazing content you'll write to the personal touch you'll put on the appearance of your blog.
A personal blog is one form of a blog that may be quite rewarding to establish.
With a blog like this, you may share your real-life experiences with your target audience in order to inspire or educate them.
However, knowing where to begin with a personal blog can be challenging at times.
How do you turn your everyday experiences into high-quality content without it becoming tedious?
In your blog posts, how personal do you go?
Before I show you some popular personal blogs, I'd want to explain what a personal blog is and give you some pointers on how to succeed with your own blog.
What is a Personal Blog?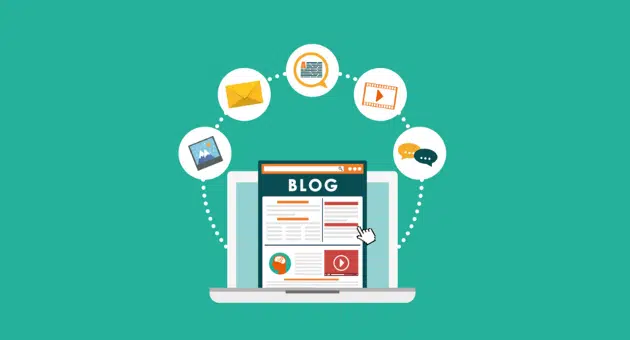 A personal blog is similar to a lifestyle blog in that the blogger concentrates on personal topics, such as themselves or topics that they are passionate about.
With a personal blog, there are no limits to what you can write about, from technology to fashion to motherhood.
Almost every blog was a personal blog when blogging first began many, many years ago.
Nowadays, personal blogs are heavily infused with the personality and style of the content provider.
They go into great detail about their own experience and don't make you feel like you're reading an article from a magazine or newspaper. They let you into their world and share their good, bad, and ugly life experiences.
While personal blogs can be focused on specific topics like personal health, finances, or food, they frequently mix and match categories and topics, or appear to have no purpose at all.
Personal blogs are often branded with the creator's name or something personal to them, though this is not a hard and fast rule. Personal blogs aren't always looking to make money, but it doesn't rule out the possibility.
Many personal bloggers start their blogs just to share their experiences or to interact with people in their areas and across the internet.
Top 5 Reasons for Starting a Personal Blog
So, what are the advantages of having a personal blog? Why should you bother with personal blogs in the first place? In 2022, here are some of the most compelling reasons to start a personal blog.
Share your ideas
Sharing your views and ideas is one of the most compelling reasons to establish a personal blog. Simply establish your target audience (who your ideal audience is) before creating content for them.
Making connections with others
Another reason people establish personal blogs is to strengthen and expand their online networks. Within a year of starting a new blog on any topic, you'll have found and engaged with hundreds of people.
Establish and expand your personal brand
You can't afford to disregard personal branding. Create a blog, express your thoughts, engage with influencers, and strive to make a difference to build and promote your own brand.
Have fun with it
You can also create a personal blog just for fun. If you want to use your blog as an online diary, you can make your postings private. Alternatively, you might write whatever comes to mind to practice your writing skills.
Earn money online
Blogging might assist you in earning money online. You can generate money by selling your items or by supplying services such as freelance writing, design, or whatever else you're skilled at.
Top 5 Best Personal Blog Examples
Life As We Explore 
Travel enthusiasts and amateur photographers will enjoy reading this extensive personal blog, which features a fixed navigation bar across all web pages to ensure that no one gets lost on their way home.
We already know that visual content may help users engage with your website. Including an image gallery page on a blog can also be a great method for a blogger to show visitors examples of their own photo work, similar to how a web portfolio works. The blogger in this example has done just that by including an image gallery on their website.
Riskology
Riskology was founded by Tyler Tervooren to assist introverts in learning how to flourish in today's environment.
He shares personal stories about exploring the world and taking (wise) risks.
From stories about Tyler's life as an introvert, the site has evolved into a comprehensive resource for introverts all around the world who wish to appreciate who they are in a world that sometimes feel overwhelmingly extroverted.
Riskology demonstrates how to make something as intimate as your personality (your personality) into an intriguing blog.
It would be a lot simpler for you to connect with your readers if you can be this vulnerable on your blog.
Mr. Money Mustache
Personal money is the focus of this site.
The author uses his blog to talk about how he saved money and was able to retire early.
He also discusses what he does now that he is no longer required to work for a living (it turns out he still works, but only on things that excite him).
While Mr. Money Mustache periodically has guest contributors post for the site, the blog is driven by his distinctive wit and continuing personal experiences with money, making it not just one of the most valuable personal finance blogs on the internet, but also a fun personal blog to read.
You'll come for the personal finance advice, but you'll want to stay for the stories.
Making Sense of Cents
Michelle Schroeder of Making Sense of Cents is certainly familiar to anyone who reads personal finance blogs.
This big site (which now makes 6-figures PER MONTH) began as a personal blog in 2011 as a method for her to stay accountable with her personal financial path and student loan repayment.
She discusses how to develop a money-making blog, as well as her newest business, RV life, in addition to personal finance tips and methods.
My Wife Quit Her Job
My Wife Quit Her Job tells how Steve Chou and his wife launched an online store that grossed more than $100,000 a year.
Jennifer, his wife, was able to leave her job and be at home with the family's children as a result of this.
The blog combines entrepreneurship and parenthood tales to create a realistic, informative, and heart-warming read.
Even if your aims aren't the same as the blog's founder's, the site can still teach you a lot about launching a home-based business (or anywhere in the world).
As a potential blogger, you can use the site to figure out how to mix your personal life into a blog that isn't solely about parenting (though that is a viable option, too).
This is also an excellent method for starting a pet-related blog.
Conclusion
We hope that the examples in this article have demonstrated how to build a personal blog that is both genuine and informative.
We're excited to see what you come up with, and we'd want to assist you in getting started.
You don't need any previous web development experience, and your site may be up and operating in minutes.
Starting a personal blog is quite simple. Blogging can also aid you with online connections, popularity, money, and a variety of other things.
So, instead of starting your own blog, why not draw inspiration from the top personal blogs listed here?
How do you feel about the popular personal blogs featured on this page? Did we miss any of your favorite personal blogs? Let us know what you think in the comments section.
Related Reads: