The typical ways of selling are in the past. It is no longer efficient or profitable to visit house to house in the hope that a potential customer will purchase the product or service that we offer.
Just like that case, many ways of selling are considered obsolete due to the rapid boom that social networks have had and the possibility of people having access to them. The internet and social media have transformed the way people buy products and acquire services, bringing with them new ways of attracting customers and selling.
Such is the case with Social Selling.
What is Social Selling?
Social selling (social selling) is a modern sales model where various social media are used that, through various techniques applied in each of them, serve to meet, convince and attract potential customers, and not sell directly on networks social as you think.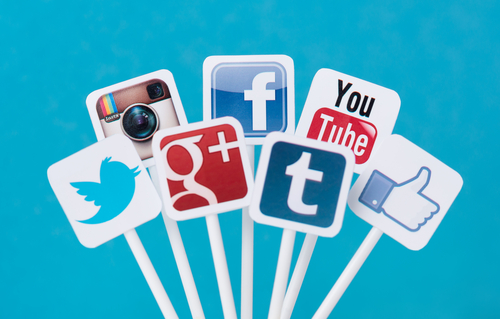 Of course, if this sales technique is used correctly, it can be a great boost to materialize online sales. It is precisely on the latter that social selling is oriented: in the final sale.
There are different ways to achieve all of the above with the help of social networks, but generally, this system tends to focus on branding, valuable content for potential clients and relationships between people.
Thanks to this, it is possible that the amount of attraction of leads or customers increases and, at the same time, you know more about them, set channels to attract them, be aware of what your target audience needs and, of course, provide them with the best solutions to your problems and needs.
All this will ultimately contribute to optimizing your sales and keeping potential customers, as you will be offering a product or service to someone who is really interested in it.
Advantages of Social Selling
With a social selling plan you will not only be able to increase the number of sales of your products, you will also see other types of significant advantages:
Lead generation
This is one of the main advantages of social selling since by providing your target audience with valuable content, knowing what their pain points are and making solutions to their needs available through social networks, you will be able to attract potential customers.
Increased visibility
Social networks and the internet, in general, allow you to have greater visibility, in fact, one that you cannot get without the help of both media (RRSS and the internet). With social selling, many potential clients will have you closer even though they may be physically far from you.
Direct contact with the decision maker of the purchase
Since it is possible to contact a customer directly, you can more easily determine who is the person who is in charge of giving the go-ahead to a purchase. It is an opportunity that you should not miss since you can look for the decision-maker to establish a direct conversation, without mediators.
With social networks, it will be easier for you to find the decision-maker and know-how he prefers to be contacted.
Obtaining prestige on social media
If your product or service is of quality, your customers will appreciate it by spreading their good experience through opinions, comments or recommendations.
Another way to get a reputation is by optimizing the company's social media profiles.
Low investment costs
Social networks have the advantage of being able to work them organically-free. Of course, it is possible to make investments and in fact there are times when it is necessary to make them. However, if we compare it with advertising activities that are done offline, those of social selling will be less expensive and will have a greater reach.
Goodbye "cold door sale"
Cold selling basically consists of trying to convince a person who does not know you to buy your product or acquire your service, without having requested it. If you do not apply the appropriate techniques, you will very possibly get a resounding rejection in response.
Now, through social selling you can be closer to your customers without causing annoyance and recognizing their interest in what you offer. Likewise, you will be able to communicate with them before and after the purchase, which is perfect because you will have the chance to detect possible aspects to improve and to follow up.
Creation of a human brand
Having a human brand that allows the customer to feel identified is something that has become essential today because a person ultimately wants to do business with people, so they look for the person behind the brand.
Since with this sales model (social selling) it is possible to connect with the client almost spontaneously, instead of perceiving you as a brand without qualities that refer to a person who seeks to sell their product or service, they will see you directly as a person.
Faster negotiations
Times are shortened since you can manage not just one but several meetings with users and customers at the same time thanks to the possibility of holding parallel conversations.
And as if that were not enough, neither you nor your client will waste time unnecessarily because conversations tend to go to the specific point: the client asks directly (without intermediaries) what their doubts or concerns are, and you get to the point. interests or could be of interest to the client, for example.
In short, negotiations through social selling require less time.
The diversity of online tools that are available on the internet, together with the conversations that take place on LinkedIn, Facebook or Twitter, for example, will give you the joy of being aware of users, knowing what they want and knowing what their concerns are, tastes and interests.
All this around the product or service you offer. The best thing is that you can do this set of analyzes in record time, thus having the opportunity to dedicate more time to other aspects of the sale that can add more value to customers.
More about this source textSource text is required for additional translation information.
Techniques for Social Selling
It is necessary that you establish a strategy and have defined where you will direct your actions and resources. You can achieve this by focusing on the key points and tips that I will mention below:
Target audiences
It is about knowing who your target audience is so that each of the actions that you carry out in the different areas of online marketing are directed towards a specific point and can be more effective.
How to know your target audience? The answer is segmenting them, that is, categorizing your customers in order to know who they are and how to focus your actions.
When you manage to discover it, you will be able, among many things, to direct your publications on social networks, design or change the appearance of your website and even establish how much your products or services cost. Keep in mind that your target audience must feel a connection to what you offer.
Presence in social networks
A business with social networks is of the utmost importance thanks to the reach they offer.
If the presence in them is adequate, they can become a means par excellence to get potential clients, make it easier to close deals, get your company to obtain extra income and undoubtedly establish different forms of interaction.
On the other hand, it is important that you do not make the mistake that many make: create profiles on all social networks at the same time.
It is not mandatory to be present on all social networks and less by force. You must choose the ones that are most important and/or those that are consistent with your business.
The best tip that I can give you so that you detect which are the best for your sector, is knowing where your target audience is. Then, define the consumer profile and the way in which it fits with the available social networks.
Social media monitoring
There are many tools that can allow you to carry out this technique. Most are in charge of teaching you the interactions, opinions, mentions, reach and impact of your product, service or brand. Some tools that can help you are: Twazzup, Hootsuite, Buzzsumo and HowSociable.
Competence
Who is your competition? It is another aspect that you should know. You need to know which businesses are promoting, selling or offering the same thing as you.
Knowing that, you will be able to determine the strategy that you will execute. You can either apply or be inspired by the same of your competition or choose new tactics. As you prefer, the main thing is to know what they do and that way you will have the clearest path to establish a plan.
Keywords
The implementation of keywords (keywords) is necessary in any social media strategy. Therefore, you should do a study of the words that your target audience uses when looking for information that is related to your business.
When you have the keywords, use them in your content: titles, descriptions, post, urls, hashtags …
Groups
Being a part of product research sites is one of the best ways to get in front of potential customers. Social media groups are the most suitable since now people often do research on what they want prior to purchase.
There they can interact, either by asking questions or making comments. With that information, which you must collect, it is possible to continue moving forward. Indeed, you or your sales team must be active knowing the questions of potential customers, sending content that may be useful and resources about the products or services they demand. In fact, if it is an important group for the buyers of a company, the credibility of the brand and sales team will be greater.
Means
Specifically, it is about wisely allocating the resources you have available. Most likely, the tools you will need to execute your strategy will not require the same investment.
Therefore, you must be clear about the most convenient actions to allocate your investment in the most productive.
Goals
As in any strategy, you must set the objectives you want to achieve, in this case, through social selling. They must be goals according to reality, that are in tune with your resources; nothing that is out of your reach.
They should also be measurable goals, that is, they allow you to know if you have stayed stagnant, if you are still at the same point or, in the best of cases, if you are progressing.
Social Selling Strategies in Social Networks
When carrying out a social selling strategy, it is necessary that it be adapted to the results that you want your business to achieve.
You should also know that, as a general rule, there are social networks that are more suitable for putting together and carrying out your strategy.
The best are: LinkedIn, Facebook, Instagram and Twitter. I present several tips for you to be successful in any of them:
Social Selling on LinkedIn
The ideal social network to use social selling is LinkedIn (more than 660 million users), since it is a social medium made up of professionals specialized in different areas that may be interested in your products or services.
It is the right place for Business to Business sales, better known by its acronym B2B.
Tips to succeed on LinkedIn
If you want your social selling strategy on this social network to be successful, make sure your profile looks professional, neat, friendly, complete and optimized: choose a profile photo that conveys professionalism, customize the URL of your profile, use the appropriate keywords, define very well each of the sections where you will add relevant personal information (academic level, work experience, current occupation, among others).
Also, share valuable content so you can get off to a good start with customer interaction.
You should only share useful and different content, always focused on your target audience. And don't forget to take advantage of the different tools that LinkedIn offers you:
Find potential customers using the platform's advanced search, which will categorize users according to their location and occupation.
Join the groups of the social network to encourage the meeting of interesting contacts with whom you can exchange knowledge.
Go to the LinkedIn search bar and enter your clients' interests or jobs to get groups related to those searches.
Send invitations with personalized messages to make the user feel attracted and can lead the way to establish a conversation.
Another point that you should consider is the approach you give to your profile. Indeed, you must professionally address the clients you want to satisfy their needs.
You must let them know that you know what their problems are and that you have and can offer them the solution, so you will be able to catch them. Be like this mainly in the first contact you have with a user or potential client since it will be the perfect occasion for them to have the best impression of your brand.
After that, don't neglect it; Rather, follow in his footsteps, pay attention to what he is doing, and keep in touch with him regularly. By doing so, the prospect will realize that you are interested and will hardly ignore you.
Social Selling on Facebook
Facebook, in addition to being the social network with the most users worldwide (more than 2,400 million active users per month), is the preferred one of many companies to use this sales model, especially in Business to Consumer businesses. Consumer), better known by its acronym B2C, as it is very effective when making sales.
Doing social selling in this social network will bring your business fascinating advantages, such as: having a first contact with potential customers and being part of topics about products and experiences, hooking customers and always being in contact with them, and getting to know not only what they need but also what they want.
Tips to succeed on Facebook
If you want to be successful in this social network, follow these tips:
Make consistent and quality posts that can attract your audience and customers. Share content that is attractive to the eye (videos, infographics …).
Interact in any way and stay active. Encourage and create conversations. Answer the questions and comments of your followers.
Show empathy and communicate amicably, as this social network is known for being entertaining.
This does not mean to stop being professional. If you do not adapt to the way of being of Facebook, you will only get that they do not take you into account.
Run contests and sweepstakes or any other content that generates engagement.
An essential point for social selling to work on Facebook is to have a solid communication structure and keep your profile optimized.
Social Selling on Twitter
Many businesses are aware that Twitter, a social network with more than 330 million users, is an excellent platform to constantly interact with customers, particularly on topics related to their experiences with a product or service.
That is why with this social network you can get potential customers and keep them, and know how other brands that are your competition interact. But businesses also know that Twitter has various limitations, the prime examples being the number of characters or sending private messages.
Even so, you can consider this platform to be that appetizer of a beneficial relationship with your prospects.
Tips to succeed on Twitter
To make the most of the opportunity to do social selling on Twitter, I recommend that you frequently check the mentions of your business that users make and their comments.
It does not matter if they are negative or positive aspects (concerns, recommendations, thanks, complaints …), you must check everything regularly and respond.
Accompany the above with the following recommendations:
Make sure that the profile photo is the same as the one you have in the rest of your social networks and define what you do in a professional way.
Make sure you follow the proper accounts.
For this you can use Followerwonk, a Twitter tool that allows you to find Twitter accounts according to topics and keywords. When you get the list thrown by this useful tool, follow the profiles that interest you.
Intelligently use hashtags and keywords (learn to use them).
Make posts and share them, but also share other people's content.
Create lists to divide your audience within Twitter: future or potential clients, brands related to your area, your competition …
Build relationships with users and have conversations. Personalize your comments, answer precisely what the user requires, start a pleasant conversation with him or her and, if necessary, remove said dialogue to other sites in order to make the interaction more comfortable for both of you.
Add links to your website and keep your profile updated. So it is pending every time there are changes in the platform.
Social Selling on Instagram
The social network where the aesthetics of the content plays a fundamental role has gradually established itself as one of the most used, reaching more than 1 billion active users per month.
There is no doubt that over time Instagram has become very effective, which is why any business chooses to have a presence on this platform. However, it is inefficient in terms of B2B sales, it is that none beats LinkedIn.
Tips to succeed on Instagram
Consider these valuable tips to help you succeed on this popular social network:
Create a profile for businesses, define very well the information in your biography and add links. That is the first thing users will read.
Use hashtags correctly, as well as on Twitter.
Use the labels and don't just do it. One correct way to use labels is by labeling referring brands.
Promote your brand's products or services through Instagram influencers.
Post quality photos. Remember that it is a social network where the aesthetics of the content is very careful and plays a fundamental role.
Make posts that are attractive to your clients, constantly upload stories and interact with your audience. A good idea to interact is by encouraging them to ask questions and take surveys.
Conclusion
Using social networks correctly to do social selling involves many things, but one of the most significant is answering the questions or comments that people leave about your brand, product or service.
Although beyond answering, it is about studying the pain points that customers reflect on social networks, and in that way to be able to provide them with the ideal answer or solution.