Are you looking for an unbiased Target Test Prep GMAT Review? I got you covered. In this review, I will discuss if Target Test Prep is worth it and whether you should give it a try.
Most GMAT prep courses focus on problem-solving rather than teaching you how to solve them.
The study guide from Target Test Prep teaches students not only how to solve the problem but also why it works. This method of learning is far more effective because it allows students to apply their knowledge in new situations and adapt it as needed.
Target Test Prep takes a unique approach to teach students the underlying concepts, making problem-solving easier and faster than ever before!
Target Test Prep GMAT Review 2023: Is It Worth Your Money?
Here is a detailed review of the Target Test Prep program:
Target Test Prep GMAT Overview
Target's GMAT Quantitative Course is divided into 20 chapters. Some chapters introduce problem types and exam strategies, while others cover important mathematical concepts ranging from the most fundamental to the most advanced.
Each chapter contains several lessons, totaling over 500 lessons, each accompanied by practical questions that support the theme of the lesson.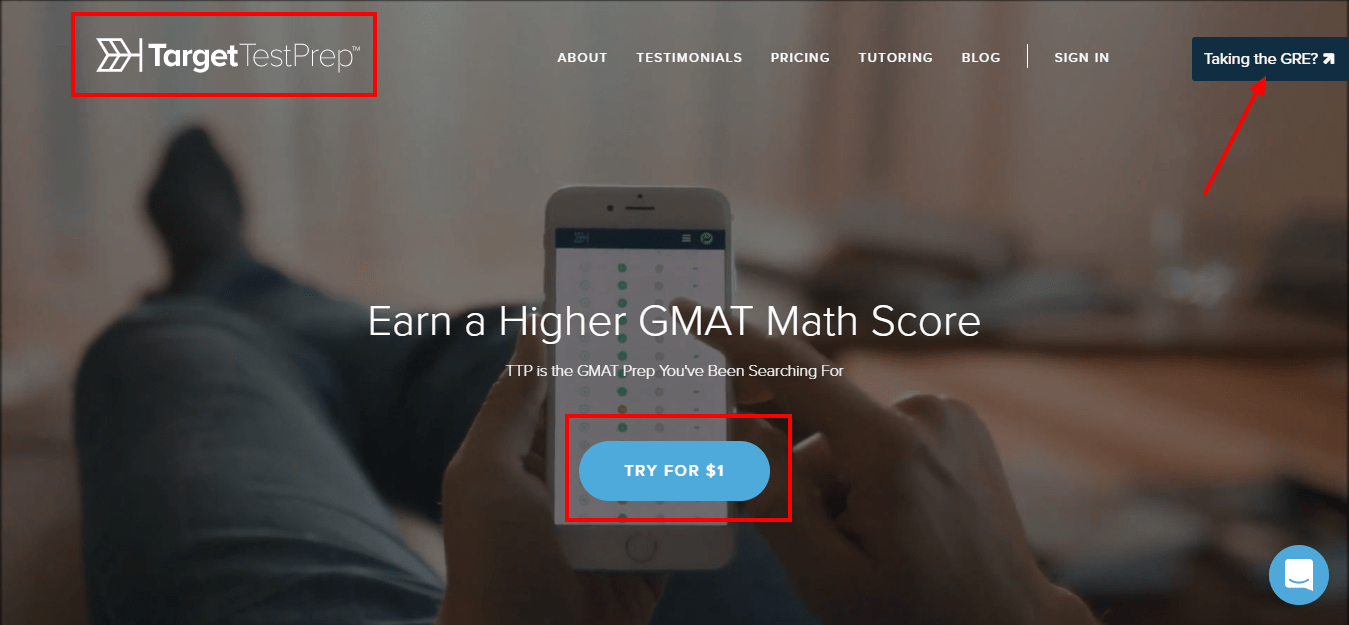 Target asks you to create simple, intermediate, and difficult questionnaires for review after a few chapters. These reviews reinforce what you've learned while also highlighting your weaknesses.
After finishing the 20 chapters, you will receive six GMAT practice exams that will serve as a cornerstone and indicator for where you should focus your final pre-exam study efforts.
Check out this Bookkeeper Business Launch review if you want to become a bookkeeping expert. This course will teach you the fundamentals of bookkeeping, which are essential for any business owner.
Prepare the Target Test in GRE Program Format
Students are invited to a quantitative diagnostic test after enrolling in the math course. The questions are very similar to those used by ETS, so students can be confident that the grade they receive reflects their performance on the exam.
The course is divided into 36 modules and lasts approximately 120 hours. Lessons with slides describing mathematical concepts are followed by practical questions with video and written explanations.

The instructors solve the problem in the videos, but you don't see them; you only hear them. The videos are high-quality, and the audio is clear.
The course is divided into two sections. The first section is dedicated to the knowledge, content, and skills they need to get the best percentage in GRE math.
The second section is the practice test phase where students repeat four GRE practice tests under realistic test conditions. It's not clear if these exams are just sections of math, but that's probably going to be the case.
Why You Should Try Target Test Prep?
Here are some reasons why you should consider Target Test Prep:
1. You need a flexible program
Because this program is self-paced, it provides flexibility for people who have a lot on their plates and are unable to attend a weekly class. Target Math Prep GRE Math is very well organized, but you must be as well.
Because there are no scheduled lessons, you should plan the days and times when you can finish lessons, practice tests, and check your calendar for problems. Typically, I ask my students to plan each Sunday night for the following week.
2. Internet Access
Not only do you need good internet access to use this course, but you also need a device that can read and watch videos. Learning is difficult if the screen of your phone or laptop looks like a spider web.
Again, the math lessons are in text format rather than video. Although the problem explanations are videos, some students may be dissatisfied. If you struggle with math in a textbook, you may struggle with this program.
Quick Links:
FAQs about Target Test Prep Review
How is target test prep?
Target Test Prep is an innovative test prep company that has been helping students break longstanding barriers to success on the GMAT. Target Test Prep GMAT Quant Course, a powerful web-based, self-study platform that is helping students earn impressive GMAT math scores.
Do they offer group discounts?
They do offer discounts to various organizations, universities, and businesses. If you would like to inquire about a discount for your organization, please email us at [email protected].
How long does it take to finish target test prep?
You could then estimate that the course will take you about five months to complete. Of course, this is just an estimate, but at least it's a PERSONALIZED estimate.
Are the course tests computer adaptive?
Course tests and practice questions are not computers adaptive at this time. The best location for experiencing super-realistic computer-adaptive GMATⓇ tests is www.mba.com.
Do you offer a GRE score guarantee?
Yes! If your official GRE® quantitative score does not increase after completing Target Test Prep GRE® Quant, you are entitled to a full refund of the purchase price of your access plan.
How do recurring monthly billing work?
You will be billed $149 on the same day of each month unless your typical billing date falls on a day that is not included in shorter months such as the 29th or 31st. In these instances, you would be billed on the day prior: the 28th and 30th, respectively.
Conclusion: Target Test Prep GMAT Review 2023
With a solid background in physics, chemistry, mathematics, and biology, founder Scott Woodbury-Stewart launched his Target Test Prep program intending to assist students in quantitatively conducting GMAT testing.
Scott provides programs and personalized tutorials to those in need, with Skype and WebEx serving as the primary platforms for direct communication with users.
Scott and his small team of experts assist students in achieving higher quantitative scores on this exam.
]