Uber is one of the leading transportation services today that has revolutionized how we travel. Whether you need to travel past rush hour, want a more luxurious ride experience, or even split fare with other passengers – Uber makes it easy and convenient.
Beyond that, there's a lot of interesting data points surrounding how much revenue Uber brings in as well as usage statistics – which tell us who takes Ubers, why they take them and how often.
In this blog post, we're going to dive into this intriguing information on our favorite rideshare service and explore the world of Uber over time!
Overview: Uber Revenue And Usage Statistics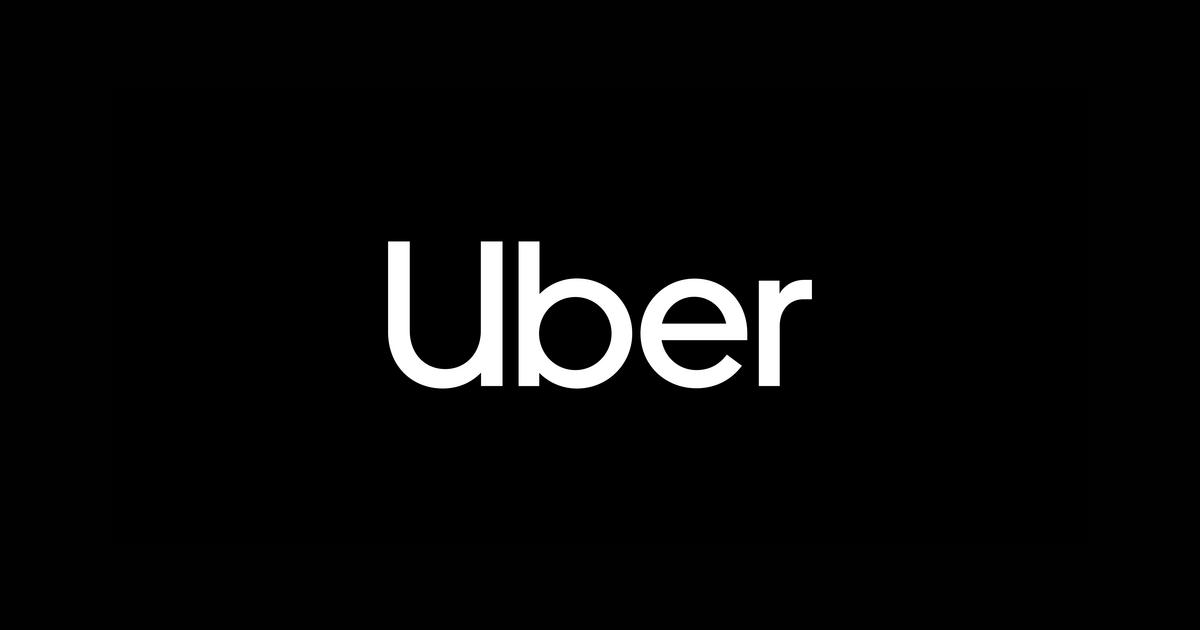 Uber is an American multinational ride-hailing company that offers services in over 600 cities worldwide.
Founded in 2009, the company's technology platform connects riders with independent drivers, enabling them to book and pay for rides with ease.
Uber also provides a variety of other services such as food delivery and bike or scooter rentals.
Uber has disrupted the traditional taxi industry by allowing users to request rides with a few taps on their mobile device.
Its innovative approach to transportation has improved access to safe and reliable transportation, while offering drivers more opportunities for work. 
The company offers its services in several countries around the world, making it one of the most widely used ride-hailing companies in the world.
Uber also offers various features such as cashless payments, real-time tracking of rides, and customer support for all riders.
Additionally, Uber has partnered with several businesses, allowing users to pay for their rides using loyalty points or credits from those companies.
These partnerships help encourage more people to use the Uber platform while providing a convenient way for customers to pay for rides.
Uber has made it easy for people to get around in an affordable and reliable way, revolutionizing the transportation industry.
The company has also made efforts to reduce its environmental impact. In some cities, Uber offers electric vehicles that are powered by renewable energy sources, helping to reduce air pollution and carbon emissions.
Additionally, the company has invested in research and development to build self-driving cars that can safely transport customers with no human intervention.
These autonomous vehicles have the potential to reduce traffic congestion and make transportation more efficient.
Uber Key Statistics Worldwide 2022: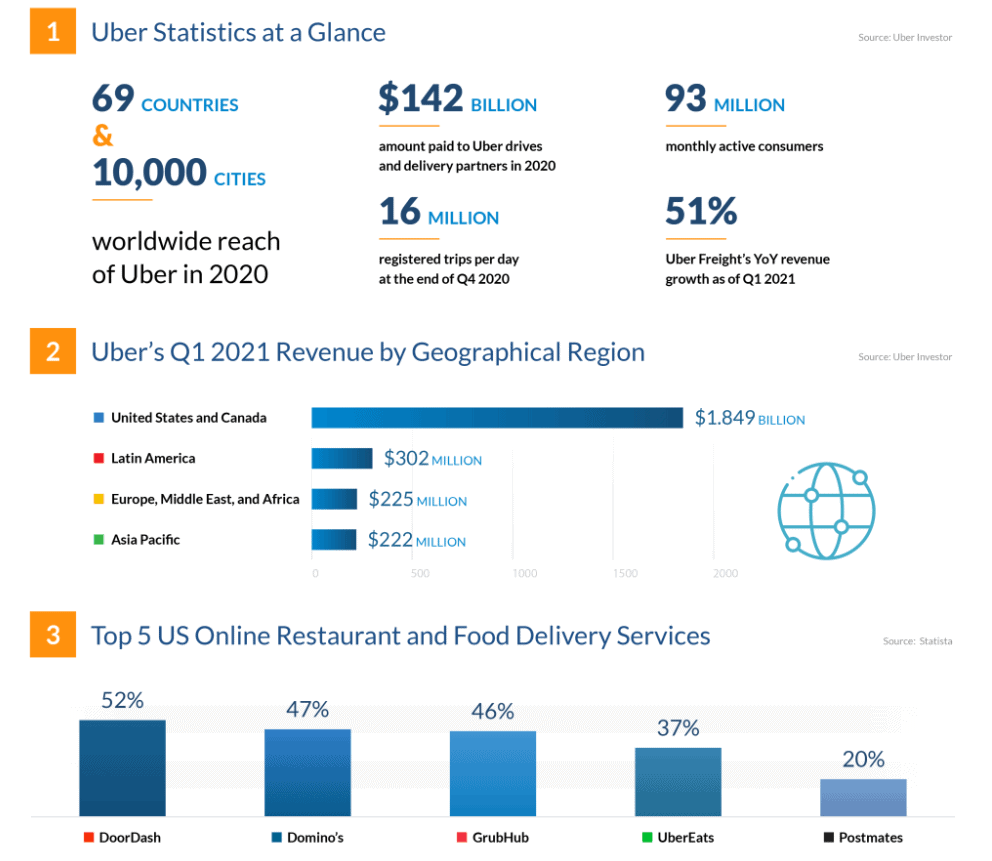 Uber is a leading global ride-hailing company that is dedicated to providing safe, reliable and affordable transportation services. In 2021, Uber had over 110 million monthly active riders in over 65 countries globally.
As of 2022, the total number of trips taken worldwide through the platform exceeded 15 billion. 
The average cost of an Uber ride around the world is about $7.83, with the most expensive rides in North America and Western Europe costing an average of $14.62 and 12.35 respectively.
On the other hand, ride fares are much cheaper in some of Uber's emerging markets such as India and Brazil, where it costs around $4.14 and $5.73 respectively.
Uber also has a substantial presence in the food delivery space, with Uber Eats being its fastest-growing segment.
The platform now serves over 17 million customers each month, and processed over $14 billion worth of orders in 2021 alone.
It also offers discounts to customers through its subscription service—Uber Pass—which gives riders access to discounted fares, free delivery and exclusive offers.
Uber Revenue:
1. Revenue by Segment: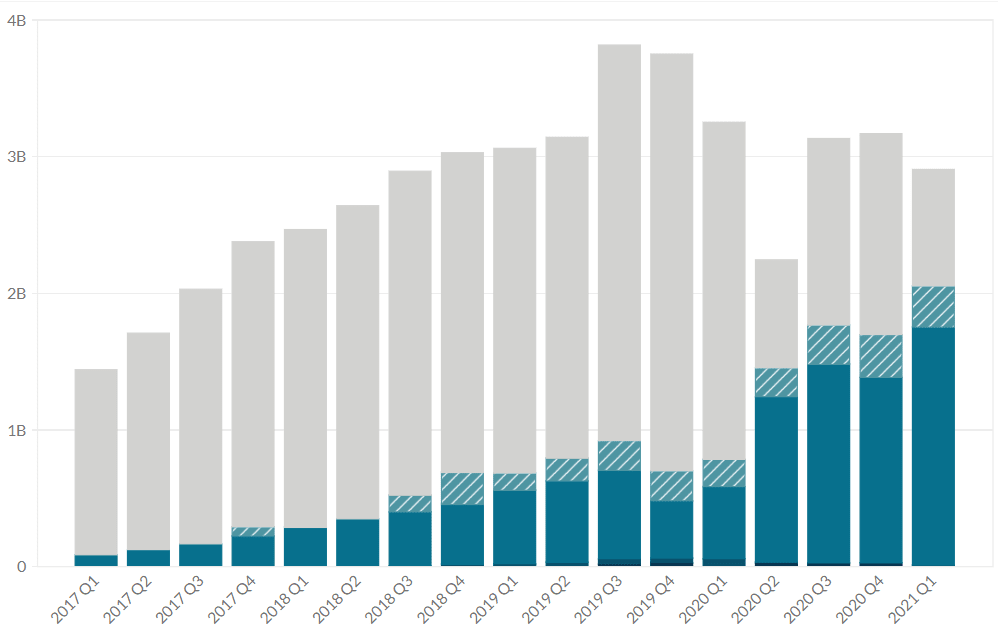 In 2022, Uber is expected to generate over $45 billion in total revenue. Of this revenue, the Mobility segment will account for approximately $27 billion and Uber Eats will bring in an estimated $17.5 billion.
The remaining revenue will come from Uber Freight and other non-core operations. 
The Mobility segment, which encompasses Uber's ride-hailing services, is expected to experience the largest growth.
This segment is anticipated to see a 50% increase in revenue compared to 2021, largely due to an increased demand for transportation throughout the world.
The Uber Eats segment is also projected to grow significantly over the next year. This segment will benefit from the continued demand for delivery services due to the rise of pandemic-induced takeout and meal delivery.
Additionally, Uber Eats will continue to expand its presence in international markets, allowing it to capture a larger share of the global food delivery market.
Uber Freight is expected to remain relatively steady with an estimated revenue of $1.5 billion in 2022.
This segment's growth is expected to be driven by an increase in demand for freight delivery services as the global economy continues to recover from the pandemic-induced recession.
Overall, Uber is poised to experience substantial growth in 2022 due to its diverse portfolio of transportation and food delivery services.
With the Mobility and Eats segments leading the charge, Uber is poised to remain one of the leaders in the transportation and delivery markets.
2. Mobility and Delivery Revenue 2022: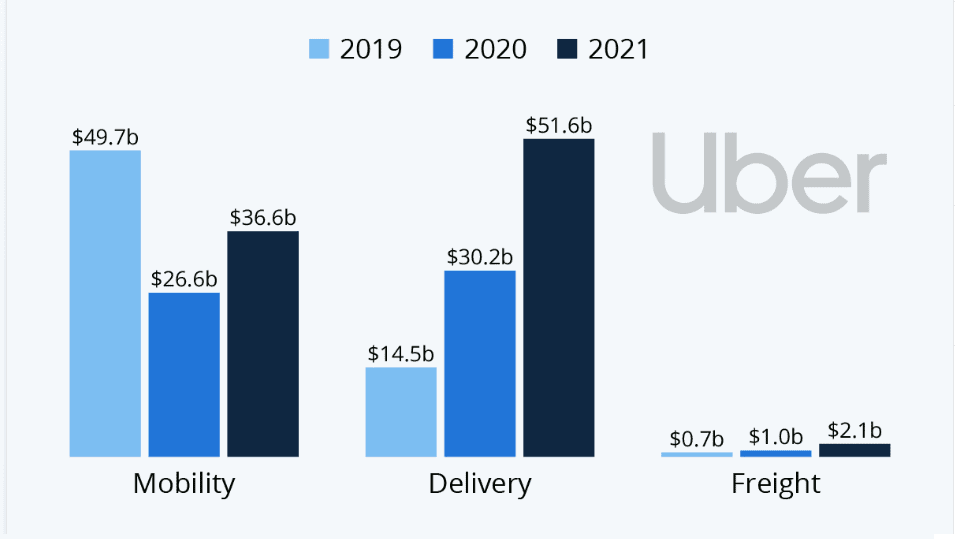 The global market for mobility and delivery revenue is projected to reach $1.4 trillion by the year 2022. This incredible growth in the sector highlights a huge opportunity for businesses to capitalize on this trend.
Major tech giants such as Uber, Lyft, Amazon, and many others are already making significant investments in the area of transportation and logistics.
This trend is expected to continue as more businesses recognize the potential of this rapidly growing sector.
As demand for mobility and delivery services continues to grow, so will the need for additional infrastructure investments.
Companies that focus on developing their capabilities in this area will be well positioned to capture a significant portion of this increasingly lucrative market. 
For example, companies can invest in developing new technologies, such as autonomous vehicles, that can help reduce the cost of delivery while improving customer service.
In addition, businesses can also invest in expanding existing infrastructure to accommodate the growing needs of this sector.
In order to maximize their potential returns from mobility and delivery revenue, companies must focus on providing quality services at competitive prices.
By focusing on service quality and cost reductions, businesses can create a sustainable competitive advantage over their peers.
They must also ensure that they are able to meet the changing needs of customers in order to remain relevant in this ever-evolving market.
Uber Revenue by Region 2022: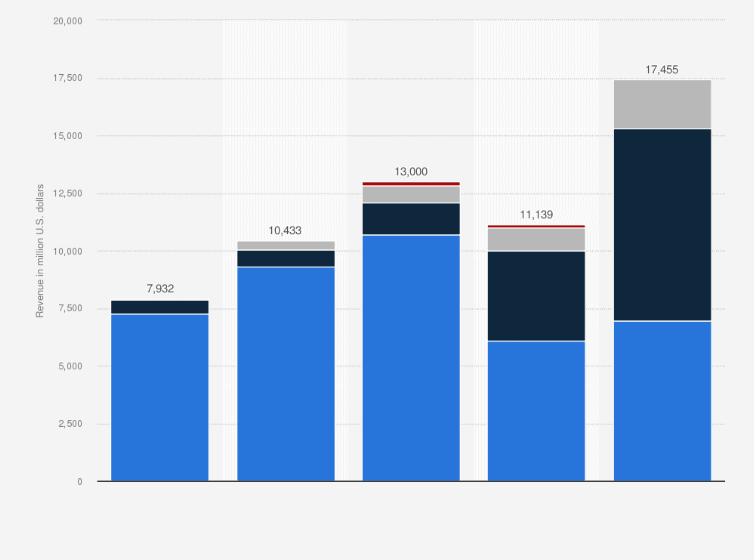 North America was the leading region for Uber in terms of revenue, with a total of $51.4 billion earned over the course of 2022. This accounted for approximately 51% of the company's total revenue that year.
Europe, Middle East and Africa (EMEA) followed in second place with a reported $28 billion in revenue. Asia Pacific (APAC) was the third largest region for Uber, generating a total of $20.6 billion in 2022.
The remaining 8% of the company's revenue was generated from Latin America and other regions.
These figures demonstrate that Uber has seen tremendous growth in all of its global markets.
The company's focus on expanding their presence around the world and investing in new technologies, services and partnerships has paid off significantly.
It is likely that we will continue to see strong growth from Uber in the future as they continue to expand their reach and innovate.
Uber Profit 2022: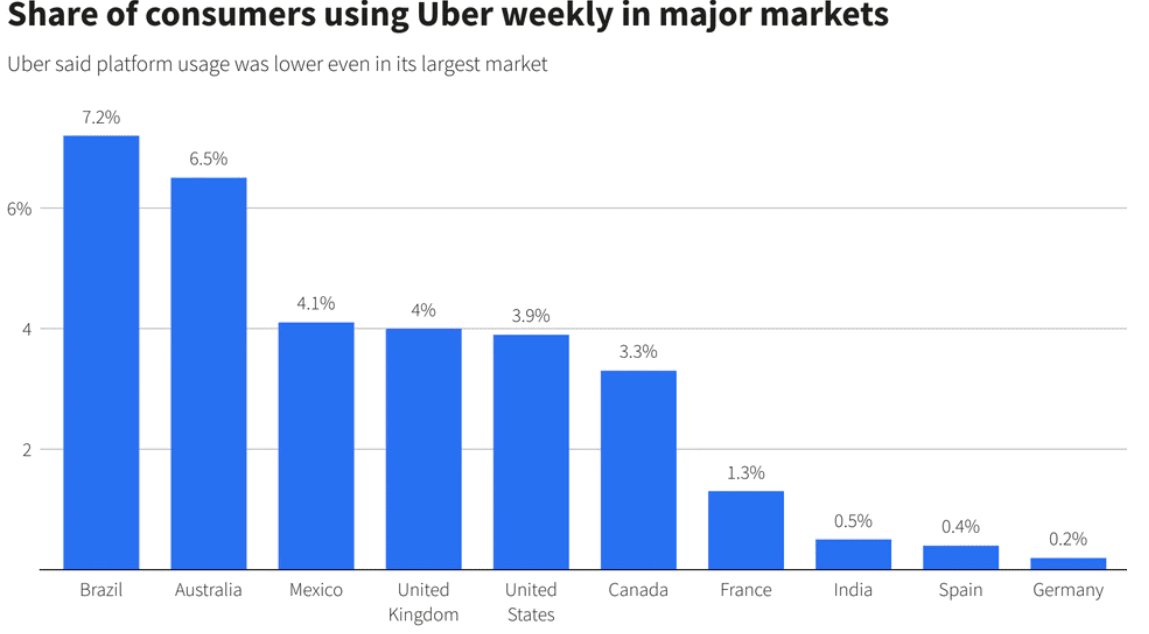 Uber is projecting a huge jump in its profitability for the 2022 fiscal year. The company estimates that it will generate over $2 billion in net income, up from only $3 million in 2021.
This dramatic increase can be attributed to several factors, such as Uber's expanded presence in new markets and increased efficiencies due to investments in technology. 
Uber Gross Bookings: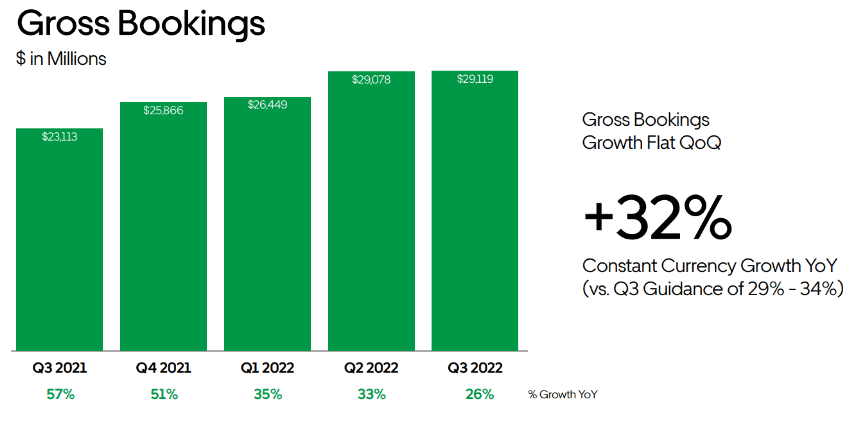 Uber Gross Bookings are a measure of the total value of all goods and services sold by Uber in a given period.
It provides a comprehensive view of Uber's performance, as well as insight into customer demand and the overall health of the platform. 
By tracking bookings on a regular basis, companies can gain valuable insights on their customer base, growth trends and market opportunities.
Uber Gross Bookings are usually reported on a quarterly basis, although some companies report them on an annual or even monthly basis.
They provide a snapshot of the company's performance that can be used to inform future decisions about marketing, operations, product development and more.
In addition to providing a high-level overview of the company's performance, Uber Gross 
Bookings can also provide more detailed insight into the types of services being booked and the customer base that is using them.
This data can be used to optimize marketing campaigns, adjust pricing strategies and identify areas for improvement in the user experience.
By tracking Uber Gross Bookings on a regular basis, companies can ensure they are making the right decisions to maximize their business potential.
Uber Users Worldwide 2022: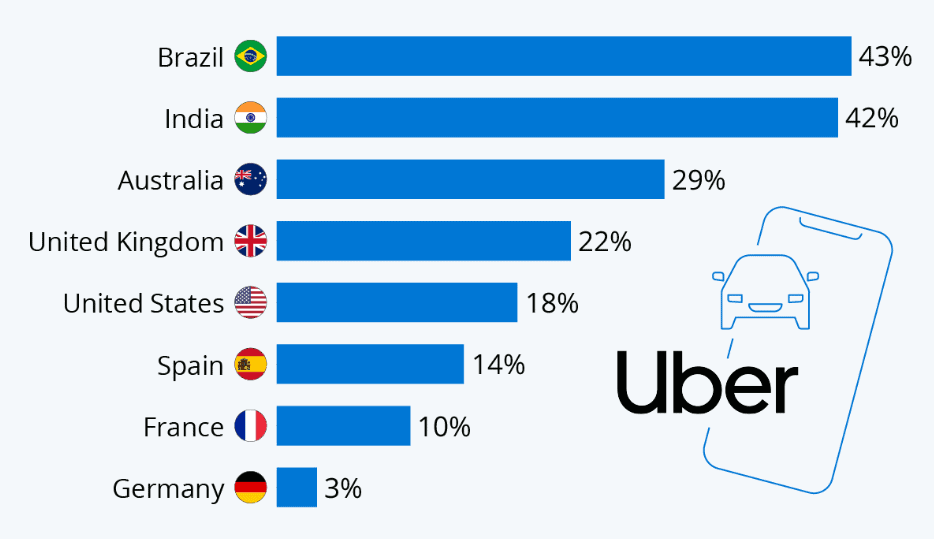 According to Statista research, the number of Uber users worldwide is projected to reach 130 million by 2022.
This growth can be attributed to several factors such as increasing urbanization, rising incomes and improved technology which has made ridesharing services more accessible. 
Another factor driving Uber's growth is its focus on expanding into new markets and offering a variety of services such as grocery delivery and food delivery.
Furthermore, the company's ability to continuously innovate in order to meet customer needs has been a major contributor to its success.
As Uber continues to expand its presence worldwide, it is likely that the number of users will continue to grow at an accelerated rate over the coming years. 
This could be beneficial for both the company and its users, as it could lead to improved services, more competitive fares and a greater number of options when it comes to transportation.
With Uber's growth, the ridesharing industry is likely to become an even more integral part of our daily lives.
FAQs: Uber Revenue And Usage Statistics 
🎁Q: What are Uber's financials?
A: Uber reported a total revenue of $14.2 billion and net income of $1.2 billion in 2020. This is an increase from its 2019 figures of $12.7 billion in total revenue and $3.0 billion in net income.
💥Q: How much money does Uber make from its ride-hailing services?
A: Uber reported $12.1 billion in revenue from its ride-hailing services in 2020, which represents 85% of its total revenue. This is an increase from 2019 figures of $10.6 billion, or 84% of total revenue.
🙌Q: Does Uber make money from other services?
A: Yes. In addition to its ride-hailing services, Uber also makes revenue from food delivery and freight shipping services. Its food delivery business reported $1.9 billion in 2020, which represented 14% of total revenue, while its freight shipping business reported $0.2 billion in 2020, which represented 1% of total revenue. These figures have increased from their 2019 levels of $1.5 billion and $0.1 billion, respectively.
😎Q: What is the size of Uber's user base?
A: Uber had over 90 million monthly active users across its ride-hailing and food delivery services in 2020, representing a year-over-year growth of 16%. This figure has grown steadily over the past several years and is expected to continue to increase in the future.
Quick Links:
Conclusion: Uber Revenue And Usage Statistics
While Uber is not the only rideshare company, it is by far the most popular and well-known. The statistics show that people are using Uber more and more, which likely means that its revenue will continue to grow.
With such a large user base and increasing popularity.
Uber is definitely a force to be reckoned with in the transportation industry.