You sure are going to agree with me on every verdict this article describes to you.
Being an experienced client or a new one has no effect on learning and using the two platforms. 
Providing training to a multitude of learners through courses and learning materials requires so much internet browsing to find the right platform.
We find software like LinkedIn Learning, Udemy, Udacity, Pluralsight, and many more. It is almost impossible to think out of the box to choose one suitable for your job. But, making it less than impossible is what this article does.
About Pluralsight
Pluralsight is an online training providing a platform that gives users access to comprehensive and cost-effective selection. It includes high-quality learning materials and training courses.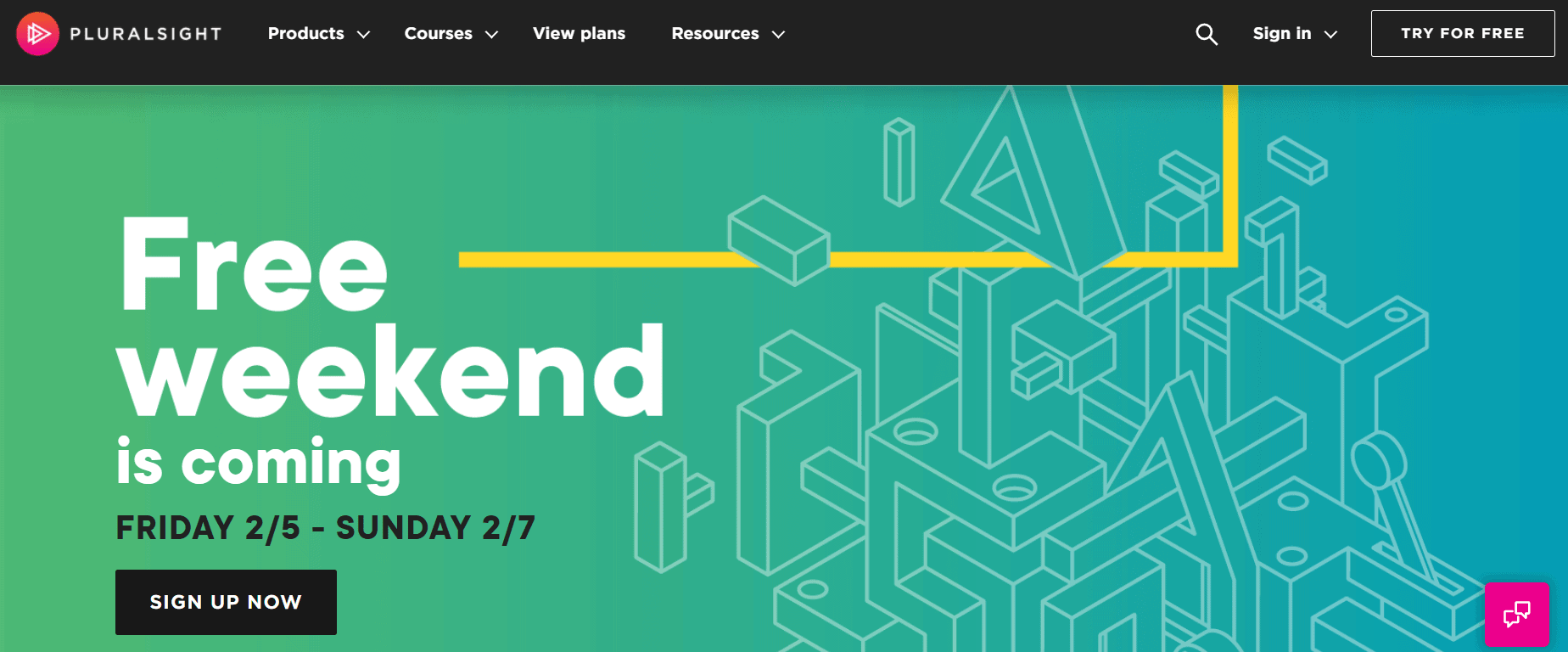 It is a web-based solution for professional individuals. This platform offers a huge number of options for courses. Through a subscription business model, Pluralsight provides online professional technical training to individual and business customers. You cannot buy individual courses but need to buy monthly and annual subscriptions.
About Udemy
Udemy is the leading global online marketplace for teaching, learning, and spreading knowledge of millions of skills across a huge number of students to succeed in their lives.

It is an open online course provider targeting professional students and adults. Udemy helps organizations of all kinds prepare for the ever-evolving future of work. It allows instructors to build courses on their own topic preferences. Courses are offered across a wide range of categories such as business, entrepreneurship, academics, arts, health, and fitness, language, music, and technology. It gives lifetime access to the courses that you buy.
Course Structure: Pluralsight vs Udemy 
Let's find the quick comparison between the two courses:
Udemy
Pluralsight
No. of Courses
200,000 +
7,000+ (Premium)
Categories
Development
Business
Finance & Accounting
IT & Software
Office Productivity
Personal Development
Design
Marketing
Health & Fitness
Music
Business Professional
Cloud
Data & Machine Learning
IT Ops
Security
Software Development
No. of Free Courses
500+
10-Day Free Trial
If you want to make a profession out of programming, the structure of the learning process is one of the most significant considerations you should make.
One of the issues that have persisted for a long time with Udemy is the absence of a comprehensive method of education. You are provided with a large quantity of mouthwatering stuff, but there is no game plan to connect the dots and make something out of it.
You can take a course in HTML here, a course in CSS there, and possibly some JavaScript and Python classes at other locations as well. There is not a solid foundation available to develop an all-encompassing educational experience.
This is very crucial for the process of transforming a learner into a professional who is ready for work.
For instance, in order to graduate with a Master of Business Administration degree, one must first finish all of the essential foundational and comparable courses.
It's likely that Udemy provides courses similar to those at other locations across the platform. However, there is not much of an attempt made to arrange them in a manner that is understandable to students. At least in the programming discipline, this is one area in which Pluralsight shines.
Learners now have a direct path to accomplishing their educational objectives thanks to the "Learning Paths" feature of Pluralsight. They are completely aware of the classes they need to take and the sequence in which they should study them.
Learners can make use of Pluralsight's:
Competency evaluations to determine the extent of their knowledge.
A compiled list of interdependent classes that are appropriate for their current level of understanding.
Detailed instructions on how to apply the knowledge gained to actual challenges in the outside world.
Pluralsight Vs Udemy Courses
Pluralsight Courses:
Introduction to Testing in Java —
A beginner-friendly course taught by Richard Warburton. This course explains why you should develop automated tests for programs and how to do it in Java. This course has a 4.5 out of 5 rating and will take just under 4 hours to complete.
Daniel Lachance teaches Computer Fundamentals: Software Troubleshooting, a beginner-friendly course. This course will teach you how to identify software problems and safeguard your machine from infection. This course has a rating of 5 out of 5 and will take just under 1 hour and 30 minutes to complete.
Janani Ravi teaches this upper-level course, Communicating Data Insights. This course will teach you how to distill complicated information into clear and actionable insights. This course has a 4.5 out of 5 ratings and will take just under 2 hours and 30 minutes to complete.
Introduction to AutoCAD Drafting and Annotation – A beginner-friendly course taught by Pierre Derenoncourt. This course will teach you how to get started with AutoCAD. This course will take little more than 2 hours to complete and has a rating of 5 out of 5.
Udemy Courses: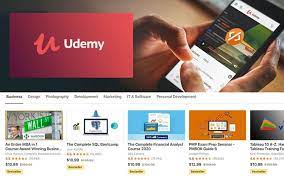 Complete Guitar Lesson System –
For Beginners to Advanced Players – This 40-hour course teaches you how to play the guitar and has benefited over 200,000 students so far. This course has received a 4.6 out of 5 rating from previous students.
Complete Financial Analyst Training 2023 – This popular Udemy course has been taken by approximately 300,000 students who have rated it 4.6 out of 5.
Complete Python Bootcamp in 2023 In Python, you can go from zero to hero in only a few steps. This is Jose Portilla's Python course, which has over 900,000 students registered. Previous students rated this 24-hour series 4.5 out of 5 stars.
Photography Masterclass: A Complete Photography Guide – Another top-selling course on Udemy, with over 250,000 students enrolled. It includes 22 hours of instruction, beginning with the fundamentals of photography. Previous students gave it a 4.7 out of 5 ratings.
Certificates Comparison: Pluralsight vs Udemy
Pluralsight
Pluralsight offers a completion certificate for all its courses. The courses that are present on the platform are supported through various categories of study. The certificate can be supported by the CIA (continuing education), and CompTIA. (The Computing Technology Industry Association), and PMI (Project Management Institute).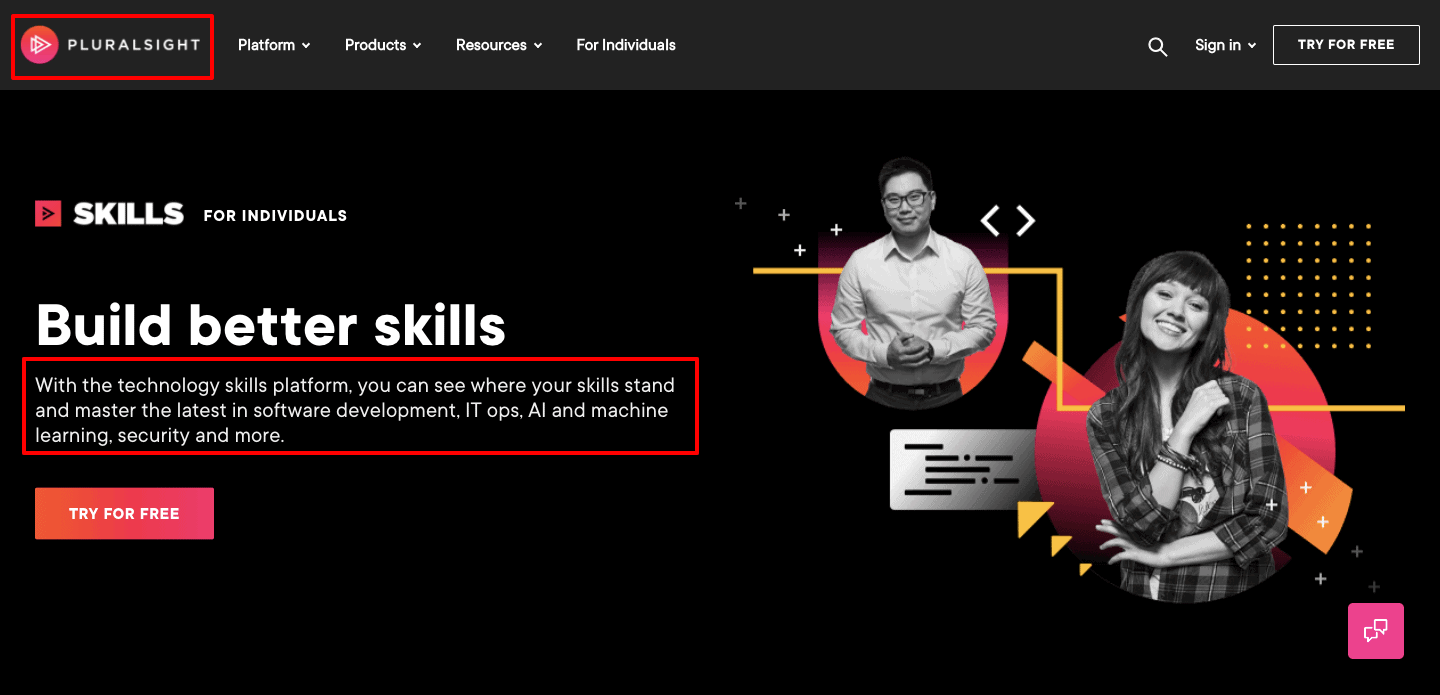 These certificates have a certain value and are accredited through various institutes. These courses do not have the value of a true university certificate but certainly have certain values. These are taken seriously.
Udemy
Udemy offers a completion certificate for all of its courses. The instructors in the course are not professionals and are normal people hence there are no accreditations attached to the certificate. The courses are great and offer great learning, but their certificates and not something that you can show to any company or attach to resumes to showcase your understanding of skills.

Verdict
Both the platforms give a completion certificate to all its users, but Pluralsight gives certificates that have a certain value attached to them, they are taken more seriously than the certificates from Udemy. Hence, Pluralsight Is the clear winner.
Course Quality & Instructors Pluralsight Vs Udemy
When choosing an online learning course, you want to be sure that not only is the course of high quality but that it is also taught by a respected and experienced instructor.
Pluralsight Instructors
One of Pluralsights' 1500+ expert authors teaches the courses. Pluralsight will assist you as an author with content creation, video production, and editing.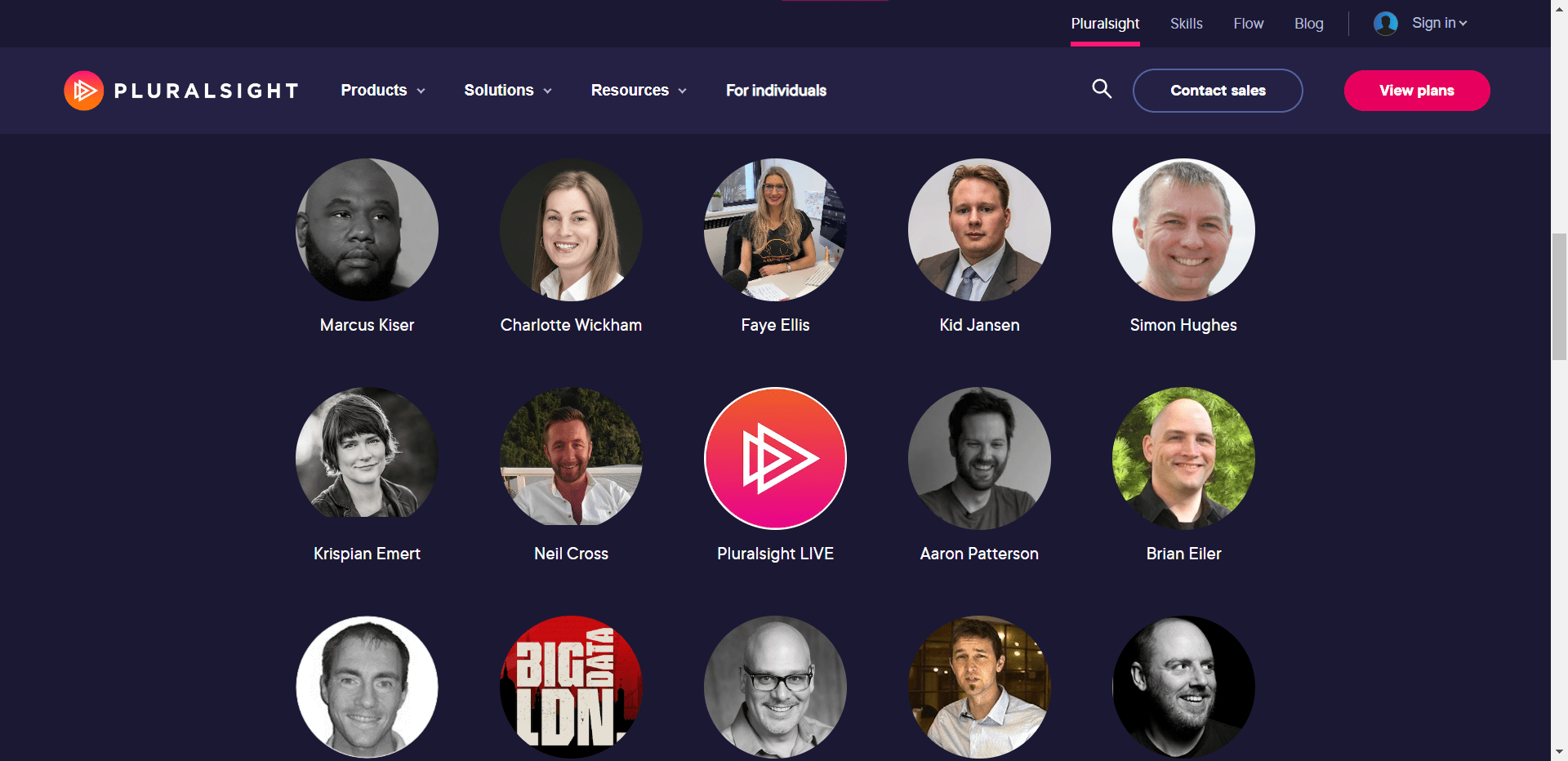 The content and technical accuracy of the authors' work will then be peer-evaluated by other authors and specialists. Pluralsight's content is subjected to a stringent quality check to ensure that it meets the highest standards.
The individuals here are intelligent and seasoned experts. Enrolling in a class under any of them will undoubtedly equip you with the proficiencies and comprehension you desire.
Since every instructor has their own focus and expertise, no class is identical. This is particularly true given the availability of 7000 courses across various fields, ensuring that each lesson is distinct.
Despite this, there are certain fundamental components of Pluralsight courses that maintain uniformity:
Here is a list of the Best instructors that I found on Pluralsight:
Greg Shields – Author Evangelist and Full Time Author at Pluralsight
Kevin Henry – Lecturer in Information Security and Audit
Ross Bagurdes – Pluralsight Author and IT Lecturer at the University of Madison
Andrew Mallet – Linux Professional
Dale Meredith – Certified Ethical Hacker and Instructor EC-Council
Well, there are over hundreds of other instructors as well.
Udemy Instructors 
Each instructor brings their unique perspective, making each lesson distinct, which holds true with the multitude of instructors available on Udemy.

The platform maintains its high standards through a rigorous vetting process for both instructors and courses, and you can assess the quality of both by examining their credentials and reading course reviews.
Typically, the lessons are presented in pre-recorded video format, allowing for on-demand consumption at your convenience. Your instructor will guide you through concepts specific to your field of study.
In addition to this, most courses provide an extensive range of supplementary learning resources, including downloadable texts, articles, and other materials relevant to your area of focus.
The best Udemy instructors are:
Pierian Data, Jose Portilla heads the data science division and instructs the highest-rated course on Udemy, titled "From Zero to Hero in Python."
Rob Percival, a web developer, and entrepreneur, has taught coding to over 120,000 students on the platform.
Internet developer Victor Bastos has successfully guided more than 50,000 students through the fundamentals of web development.
Pricing of Pluralsight Vs Udemy
Pluralsight Pricing: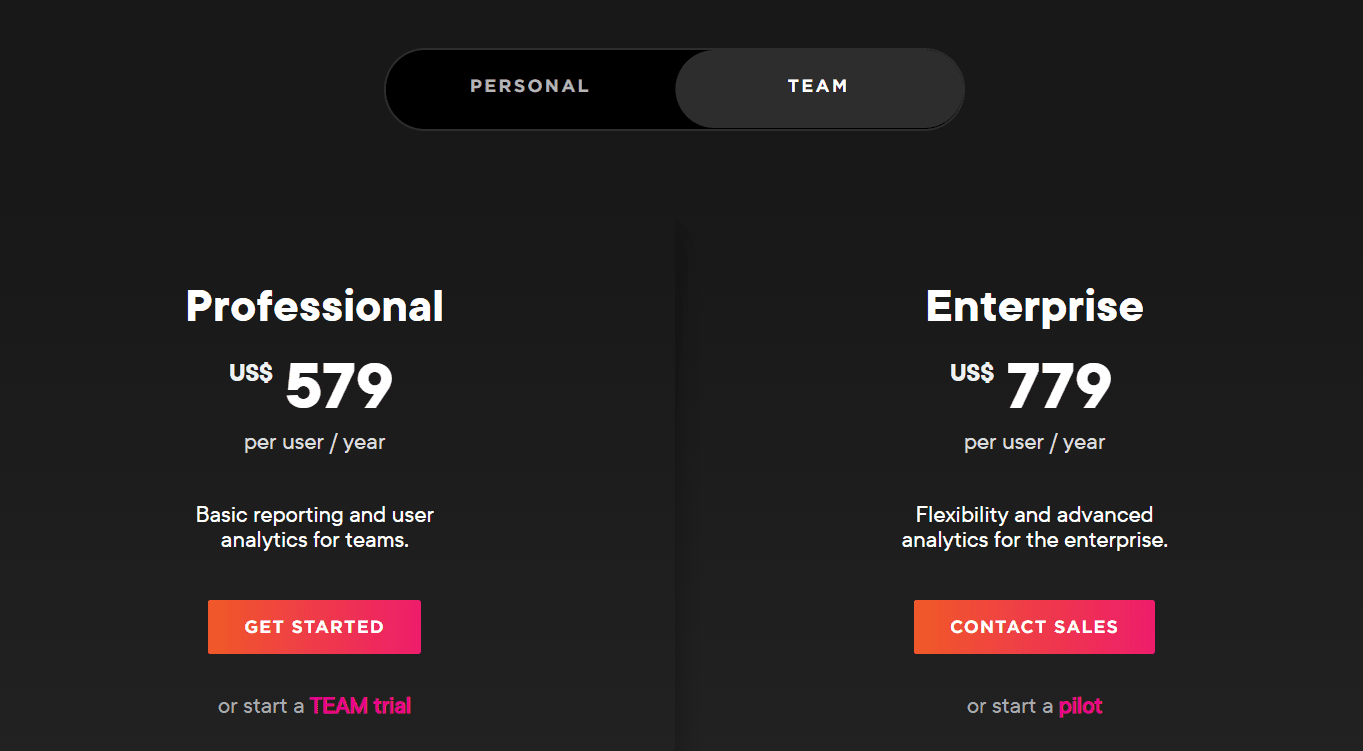 Pluralsight has designed its pricing plans to meet the demands of various users. They have different plans for individuals and a separate package for groups and teams that work with them. The platform also has a 10-day free trial associated with it.1. Personal PlanPrice: $29/month ($299 Annually)Incentives:
Entire course library

Channels

Skill assessments

Course completion certificates

Course learning checks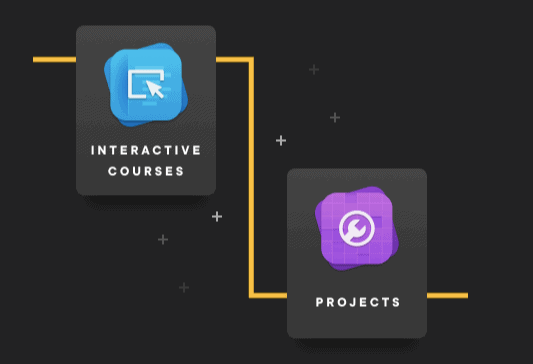 Course discussions

Exercise Files

Mobile and TV apps

Offline viewing

Email & phone support
2. Professional Plan
3. EnterpriseFlexibility and advanced analytics for the enterprise.Price: $699/user per month (Billed Annually)Incentives:
Contact sales

Enterprise includes

All Individual features

All Professional features

Advanced skills analytics

Advanced channels analytics

Six mentoring sessions

Single sign-on (SSO)

API access

Data export

Entire course library

Learning paths

Channels

Skill assessments

Course completion certificates

Course learning checks

Course discussions

Exercise Files

Mobile and TV apps

Offline viewing

Email & phone support
Udemy Pricing: 
The platform gives a 30 days return policy if the user is not satisfied with the course.
Udemy vs Pluralsight: Customer Support 
Udemy's Help Page includes a search bar where you can submit inquiries, as well as an array of frequently asked questions and topics that commonly necessitate assistance. However, there is no direct customer support service available on the Help Page.
In contrast, Pluralsight's Help Center is located at the bottom of the homepage, providing prompts for any aspect of the site you may require assistance with. Additionally, a contact link is available for directly reaching out to a sales representative at Pluralsight.
Pluralsight vs Udemy: Free Resources
Udemy vastly outperforms Pluralsight when it comes to free materials and online courses.
There are many free classes available on Udemy to learn programming languages such as Python, Java, C, C++, C#, JavaScript, and Ruby, as well as frameworks such as React, Angular, Vuejs, Nodejs, and tools such as Docker, Kubernetes, Jenkins, Maven, Gradle, and many others.
In this blog, I've included a number of free Udemy courses on topics such as Swift, iOS Development, Android App Development, Web Development, SQL, Database, Linux, Big Data, Machine Learning, and more, which you can explore at your leisure.
Instructors on Udemy likewise make their courses free at first to get popularity. This isn't a hard and fast rule, but I've seen a lot of them do it, giving free discounts to individuals who sign up for their course, learn, and provide reviews.
This is a win-win situation, but finding those coupons at the proper time and for the course you want is difficult.
Pluralsight, on the other hand, offers a 10-day free trial that gives you access to their 5000+ courses but only for 200 minutes.
This is a no-risk trial, but you won't be able to do much in 200 minutes; all you'll be able to do is take one course and assess the platform's quality.
Nonetheless, many firms have associated with Pluralsight, and there's a strong possibility you'll get free Pluralsight access through your employer, so check to see if that's an option.
Pros and Cons Pluralsight vs Udemy
Udemy Pros:
Compared to the price that Udemy offers the course is extremely affordable to use for both students and instructors.
The platform comes with more than 7000 free courses that students can enjoy learning without any subscription
If you do not like a particular course, they have 30 days return policy for any courses that you have subscribed to.
The platform provides 13 categories of vocational courses that the students can choose from, each category has its subcategories as well.

It has a great user interface and is very easy to manage.

The learners have the choice to choose from the different duration of courses under different instructors.

All the process of training is efficiently sorted.

Easily adaptable course structure.
Lifetime access to the course.
Udemy Cons: 
No access to the email addresses of the student.

It does not have course styling options

Courses cannot be used for University credits.
Pluralsight Pros:
The content of the website is always up to date.

The certificate of completion is accredited by various institutions.

The course can be used as credits for subjects.

The course can be translated into several languages.

The website is easy to navigate and use.

Plenty of courses are available from beginners to advanced levels.

The courses are carried out by industry professionals and are taught by champions of the tech industry.

It is quite affordable as compared to the features it provides.

All the courses have several downloadable exercise files to keep track of their progress.

A person can also start as an instructor on this platform
Pluralsight Cons:
Some user interface features are chunky and hence can crowd the website.

There is no free trial available for the service.

A lot of outdated courses are still available on the platform.
Quick Links
Conclusion | Pluralsight vs Udemy 2023 Which is the best online learning app?
Having been through different features of both software, merits and demerits, and their pricing plans, I am sure that you are very clear about what you have to choose from the two. Both these platforms lend you superb features and specifications to your advantage, so opting is an act of wits. Varied requirements call for varied platforms. But, here we have a single platform each with a multitude of features. I would suggest you go for Udemy if pricing is a problem, but then if you wish to pay monthly, Pluralsight is your solution. Those who wish to get a trial run may opt for Udemy which offers you a 7-day trial period, while Pluralsight offers none. Making space and a working environment for learners has always been a tricky business. Hoping you choose what platform seems the best to you.
FAQs On Udemy vs Pluralsight:
Which is cheaper among Pluralsight and Udemy?
Udemy courses tend to be less expensive than those offered on Pluralsight. Udemy frequently offers sales and discounts on courses, and some courses may even be available for free. On the other hand, Pluralsight operates on a subscription model, with monthly or annual fees giving users access to the entire library of courses. Ultimately, the price of courses on both platforms will depend on the specific course or subscription package chosen.
Which is better Udemy or Pluralsight?
Udemy tends to offer a wider variety of courses at lower prices, while Pluralsight focuses on professional development and operates on a subscription model. Ultimately, the best platform will depend on individual preferences and learning goals. In my opinion, Udemy is a better option than Pluralsight.
Can Pluralsight get me a job?
Pluralsight has the potential to assist you in securing a job if you apply yourself during the coursework. However, as with other online learning platforms and college degrees, it is not the certification itself that aids in obtaining a job, but rather the practical skills you have gained.