Consider a common situation in a country where you do not speak the language. If your goal is merely the closest grocery store, subway stop, or restroom, you must ask for directions.
This article discusses the best language courses online for learning a second or several languages. The work is really worth it. You will be able to engage in conversations and ask for directions with ease.
You then attempt to comprehend the response by using your hands and a handful of odd words you may know. However, it might occasionally feel overwhelming.
Do you not believe that we have all experienced this experience? You can avoid misunderstandings, embarrassment, and even uncertainty by being bilingual, but you can also open new doors.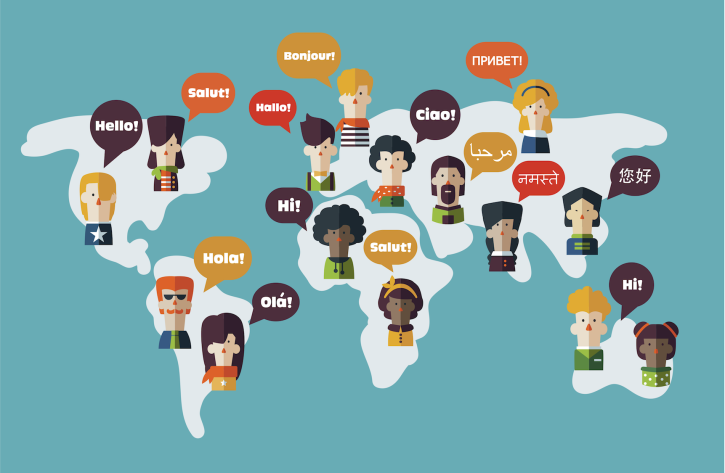 Are you looking for the greatest LMS platform? Get Here to know more
Language Courses Online: Benefits
Besides allowing you to speak in a different country, how might learning a second language benefit your life? According to a 2016 BBC Future article, two cognitive benefits of multilingualism are a quicker recovery from a stroke and a delay in the onset of dementia.
Personal development: knowing various languages expands your employment, business, and interpersonal opportunities. In a TedEd video, an expert explained how understanding multiple languages can improve performance in the domains of music and mathematics. Your proficiency with the English language can readily expand your knowledge and sphere of impact.
Systematic learning: Enrolling in the best online language programs will assist you in learning languages such as English, Spanish, French, Italian, Japanese, Korean, German, or Mandarin. They offer a systematic approach to learning and interpreting the grammar of your chosen language and facilitate the development of a basic or advanced vocabulary.
One of the biggest distinctions between apps and language classes is that in language classes you often have access to a teacher, group discussions, tutorials, or study materials and go through a systematic and planned learning process.
3 Best Language Courses Online 2023
2. Rocket Languages

Their header states, "Everything you need to learn a language from home." After years of use, numerous satisfied polyglots attest to Rocket's effectiveness in facilitating their language acquisition.
This online training program will support you in all the standard ways that the best websites for language learning should.
In addition to teaching a range of European and Asian languages, they offer English education exclusively to Spanish- and Japanese-speaking students. Negatively, reviewers occasionally lament that customer service was unresponsive when they encountered technological issues.
Rocket Languages provides lifetime access to their online language programs using a level-based system that goes from Beginners to Advanced (1/2/3) Students will have continuing access to the courses, grammar, and exercises, although there will definitely be an upfront cost. Consult the list of available languages to try it out for nothing.
Do you want the best LMS platform and get a 50% discount? To get discount coupons and save money, click here
Quick Links: