The word "e-learning" was first used in 1999, showing that online learning is still a relatively new notion. Morocco, on the other hand, established its first official university in 859 while Muslims still ruled the country. In this article, I've discussed the advantages and disadvantages of online and classroom learning.
Some educators believe that traditional classroom instruction is more reliable simply because it has existed for so long. On the other hand, E-learning is gaining ground as a viable alternative to traditional classroom training due to the digital revolution.
Students can learn at their own pace, choose their career path, and take in educational materials from premier colleges across the world through online learning.
Students have additional options when they study online. For the first time ever, students have more freedom to customize their educational experience.
Nevertheless, digital learning is also confronted with issues such as social isolation, a lack of communication abilities, and sophisticated cheating prevention methods.
On the other hand, classroom learning has always taken place face-to-face between students and teachers.
Student inquiries can be answered right away by teachers. As a result, students feel at home.
Your peers and you will learn as a group in a traditional classroom setting. Outside the classroom, teachers and students get to know one another just as much as they do in class.
It is natural for students to engage in discussion and debate in the classroom. Schools are a great place for students who want to improve their social skills and reduce their social anxiety to learn how to work together effectively.
As we all know, even traditional schooling has its own set of issues. It's not always safe or reliable to have pupils sit next to each other in real classes.
We learned during the epidemic that having pupils in physical classrooms together isn't necessarily as "safe and trustworthy" as we assumed it was. Costs at colleges and universities are rising eight times faster than earnings, and teachers are getting scarcer.
Consequently, we'll discuss whether online or traditional education is more effective today.
An overview of the main points of this article is provided in the following paragraphs:
What are the advantages of learning in a classroom?
The efforts of the instructor have traditionally dominated in-person education. An instructor will offer a lecture, assign homework to assist students in retaining what they've learned, and administer exams to see how well they retain the material.
As more and more studies into different learning styles and teaching approaches are conducted, you're likely to see more classrooms oriented around the needs of the students if you're attending a class in person. Some schools, for example, are experimenting with innovative teaching strategies such as "flipping" classrooms.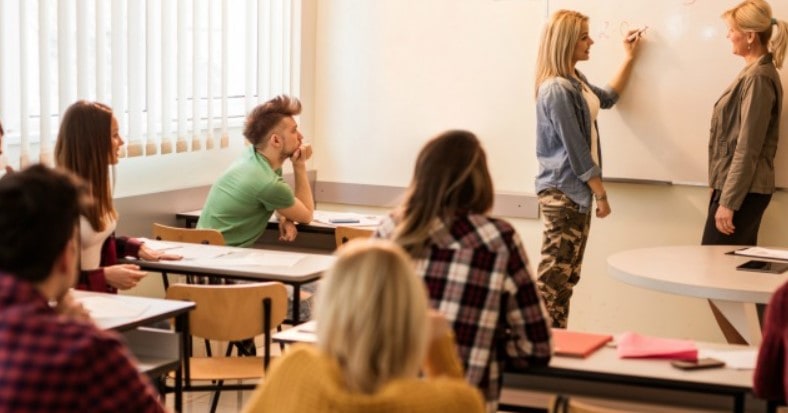 Prerecorded lectures can be used as "homework" as individual or group tasks in class. In this way, homework is less burdened as aid is available, and students learn at their own pace.
As a result of the systems already in place to facilitate this movement, it is proceeding at a glacial pace. A lot of effort is required to change the distribution of resources, especially when public funds are involved.
Teachers can't do much about the teacher-centered paradigm because of the current state of affairs.
What about taking a class online?
Adaptation and change are the hallmarks of online learning. The advancement of technology has allowed online courses to convey knowledge in a new way. When pupils are being taught online, there is a higher level of interaction and involvement.
Online courses are designed to make learning easier, rather than to just impart information and then let students figure it out on their own. They can use various platforms to access various tools to help them retain and master the content.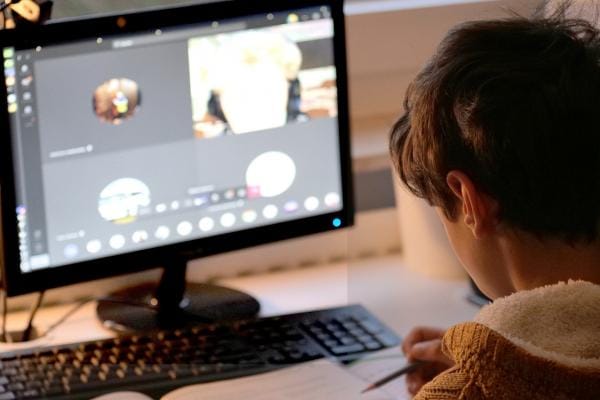 Several recent studies demonstrate that online modes of instruction are superior in that they alter the delivery method. A few components of online learning are still like lectures, but they're used in conjunction with other learning methods.
In contrast to face-to-face instruction, online learning provides a greater amount of information.
Online learning has a lot of well-known advantages
New technologies can help you understand what will happen to the people who use online education, which is still a relatively new concept.
Many online courses have actual advantages. Several programs offer career advantages and training to ensure that students have the abilities needed when they begin their careers.
Employers are beginning to develop online learning programs for recent graduates in order to ensure that they are prepared for jobs that are difficult to fill. At Udacity, for example, we collaborated with AT&T to create nano-degree programs that assist bridge the gap in expertise.
Even ongoing employee training can benefit from online learning. Using online learning, employees can create their own curriculums to learn new skills or prepare for new positions.
People can learn at a fraction of the cost of online courses. Virtual training programs have allowed some businesses to reduce their training expenses by as much as 60%.
Online and face-to-face learning both have health benefits. It's difficult to tell whether online learning is superior to face-to-face instruction, but it nearly certainly is.
Quick Links: