In this article, we have featured 7 Strategies for digital marketing that really work. Modern marketing relies on technology to analyze the comprehensive performance of a marketing campaign, and help guide future strategies and decision-making. The best way to define a digital marketing platform is to break it down into two parts: digital marketing and digital business platforms. Let's take a look at how the two relate:
What is Digital Marketing?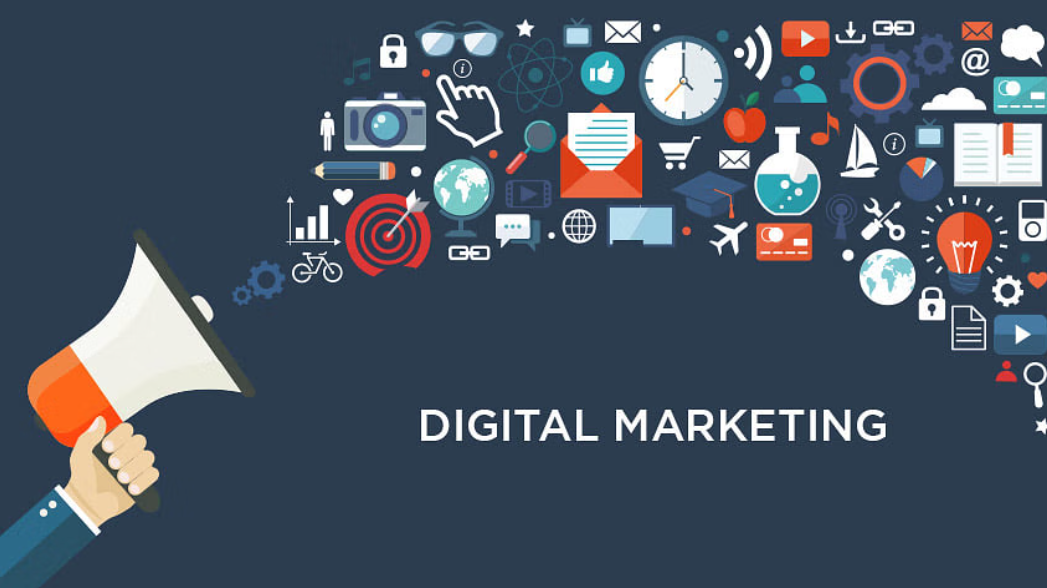 Digital marketing is any marketing initiative that leverages online media and the internet through connected devices such as mobile phones, home computers, or the Internet of Things (IoT). Common digital marketing initiatives center around distributing a brand message through search engines, social media, applications, email, and websites.
Today, digital marketing often focuses on reaching a customer with increasingly conversion-oriented messages across multiple channels as they move down the sales funnel. Ideally, marketing teams will be able to track the role each of these messages and/or channels plays in reaching their ultimate goal.
Examples of Digital Marketing Assets
In short, a digital marketing asset is any tool that you use online. Here are a few of the more common examples:
Social Media Profiles
Website
Images and Video Content
Blog Posts and eBooks
Reviews and Customer Testimonials
Branded Logos, Images, or Icons
What is a Digital Marketing Platform?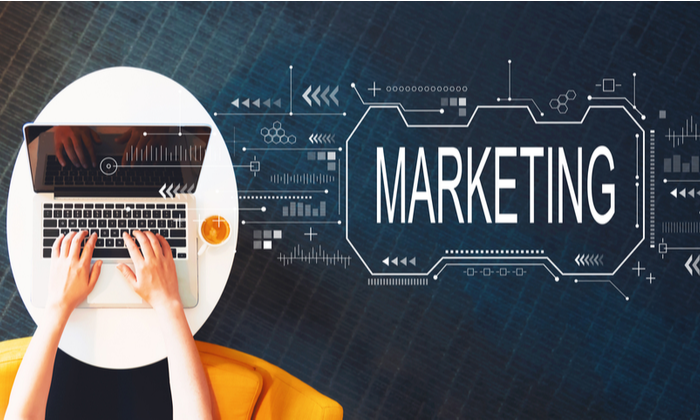 Gartner notes that in the context of modern business, platforms are tools that provide multiple business or technology capabilities.
While there are tools to address specific functions within one business need, such as a single tool to schedule social media updates alone, platforms support multiple functions across these needs.
Platforms typically enable a more extensive set of functions with APIs, integrations, and partnerships with other applications or data sources.
Now, let's revisit the initial question. What is a digital marketing platform? A digital marketing platform is a solution that supports a variety of functions within the realm of marketing over the internet.
According to Gartner, it is important to note that to classify as a platform, the solution cannot claim to support every component of digital marketing – but will rather cover functionality like media buying, performance measurement and optimization, and brand tracking. However, it may not cover other marketing efforts like SEO, and social media.
Why is Digital Marketing Important?
Digital marketing is on the rise – surpassing spend on traditional marketing for the first time ever in 2019. This is because consumers are increasingly present on online channels. With this increased use of technology, digital marketing platforms have become essential to the digital marketing world.
Tech advancements such as AI and machine learning, make marketers better equipped with the marketing technology they need to reach consumers on digital devices at just the right moment.
This is opposed to traditional marketing methods – which have to be planned and placed well in advance. Platforms such as Facebook, Instagram, Tik Tok, and blogs have now taken over the digital marketing space. Consider the following:
The world has 7.7 billion people and 4.4 billion people use the internet
Nearly 30 percent of consumers would rather interact with brands via social channels versus going to a store.
To be competitive, organizations need to be present across digital channels and devices. However, this doesn't mean offline channels should be ignored altogether. The best way to meet consumer demands is with an omnichannel presence – which combines offline and digital elements.
Here are a few more reasons why digital platforms can be an asset to your business:
You can build an online community to represent your organization across all platforms.
Personalized exchanges between consumers and producers.
Increases appeal for consumers and establish trust between buyers and sellers.
The use of APIs allows a 3rd party to facilitate the exchange for users.
By employing digital marketing initiatives, your organization can create a more cohesive, customer-oriented program that maximizes benefits for your clients.
Digital marketing platforms can also be beneficial for easy measurement and adjustment of company goals and bring you a better return on investment. These platforms and initiatives open up the door to ongoing engagement even after a purchase, which can help marketing teams more effectively foster brand loyalty and improve customer retention.
How to create a winning strategy?
Get started today using a tried and tested step-by-step process. Apply the Smart Insights RACE framework to optimize your marketing and win more customers.
Do you have a defined digital marketing strategy?
Did you know even in 2021, many companies don't have a digital marketing strategy?
Our recent Managing Digital marketing research report showed that almost half (45%) of companies don't yet have a planned strategy:
Why do you need a digital marketing strategy?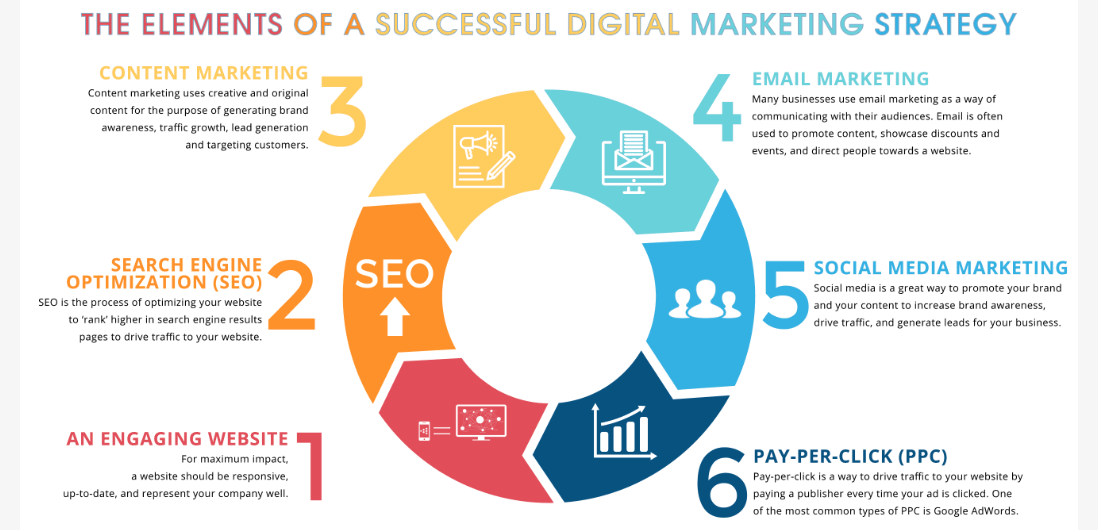 Our blog, 10 reasons you need a digital marketing strategy sets out the 10 most common problems that in our experience arise if you don't have a strategy. This can help you hone the scope and purpose of your digital marketing strategy, and make the case for investment in digital marketing. Examples include:
Do you have a powerful online value proposition?
A clearly defined digital value proposition tailored to your different target customer personas will help you differentiate your online service encouraging existing and new customers to engage initially and stay loyal. Savvy marketers tailor their marketing techniques to attract B2B, B2C of D2C sales and lead effectively.
Developing an omnichannel marketing strategy is key to this for many organizations since the content is what engages your audiences through different channels like search, social, email marketing, and your blog.
Is your Digital Marketing Strategy integrated ("disintegrated")?
It's all too common for digital marketing activities to be completed in silos whether that's a specialist digital marketer, sitting in IT, or a separate digital agency.
It's easier that way to package 'digital' into a convenient chunk. But of course, it's less effective. Everyone agrees that paid, owned, and earned digital media work best when integrated with traditional media and response channels.
That's why we recommend developing an integrated digital marketing strategy, so your digital marketing works hard for you! With your integrated plan in place, digital will become part of your marketing activity and part of business as usual. Find out more.
Quick Links
Conclusion: 7 Strategies For Digital Marketing That Really Work 2023
Even if you do have sufficient resources, they may be wasted. This is particularly the case in larger companies where you see different parts of the marketing organization purchasing different tools or using different agencies for performing similar online marketing tasks.
That's why you need to invest in a marketing strategy that works for you and your team, to plan, manage and optimize your digital channels and platforms. Drive the marketing results you need to achieve your business objectives, and boost your marketing ROI.