Do you know that you can actually get paid to talk to lonely people?
This is a great side hustle opportunity and a little weird as well, but the data doesn't lie!
A 2020 survey reported that 3 out of 5 Americans feel lonely despite a good circle of friends. The proliferation of social media has made it easier to communicate but harder to form genuine connections. Thus, various companies have come up with various ways to keep people away from loneliness.
Virtual friend. That is one way of getting away from loneliness.
And, what if the virtual friend gets paid for being friends?
Yes! Internet is a strange place. People get paid for completing surveys to win credits, chatting with customers for money, playing games to win prizes, and what else!
So, why not get paid to talk to lonely people or someone who wants to vent out. And, you don't even need to be a social butterfly to be a virtual friend. Because you are never going to meet them in real.
It's not just that you get paid to lonely men or guys or girls, you can also get paid as the customer support staff to help resolve their issues.
In this article, we will be sharing some of the best ways to get paid to talk to lonely people or get paid to chat only!
Best Places to Get Paid to talk to lonely people
Well, there are a number of sites and platforms that pay for talking to internet users. You can share information, talk about topics or educate on a specific topic using these apps.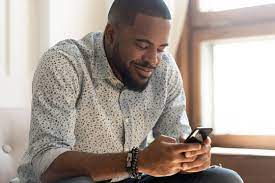 It is up to you if you want to choose the flirty chats or just the normal chat with the user.
Below are some of the best ways to talk to lonely people and get paid:
Rent A Friend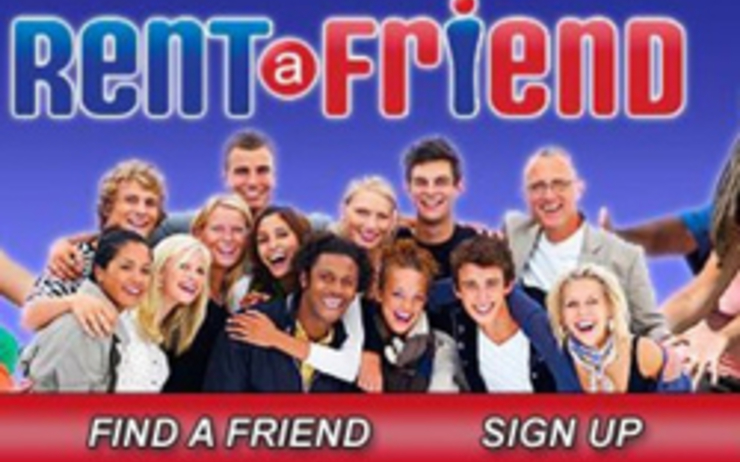 Rent a Friend is a website that provides in-person, online, and phone friends to lonely people. It also offers group activities, social media connections, and professional resources for members.
Launched ten years back, this platform was launched in the US but it is now available in the UK now.
After setting up your account, this online friendship platform matches based on interests. The platform will ask you to complete a short questionnaire.
Once you register with this website, the site will help find people interested in your interests and matches one of you. You can talk, play games, connect over calls or even meet if you are willing to.
Rent A Friend connects you with the client through email or instant messaging. This platform makes money by charging clients and lonely people with a small membership fee.
Rent a Friend connects the clients for various activities:
Friends With Disable
Workout Partner
Poetry/Art/Drawing
Teaching Manners
Amusement Parks
Family Functions and various activities.
Fiverr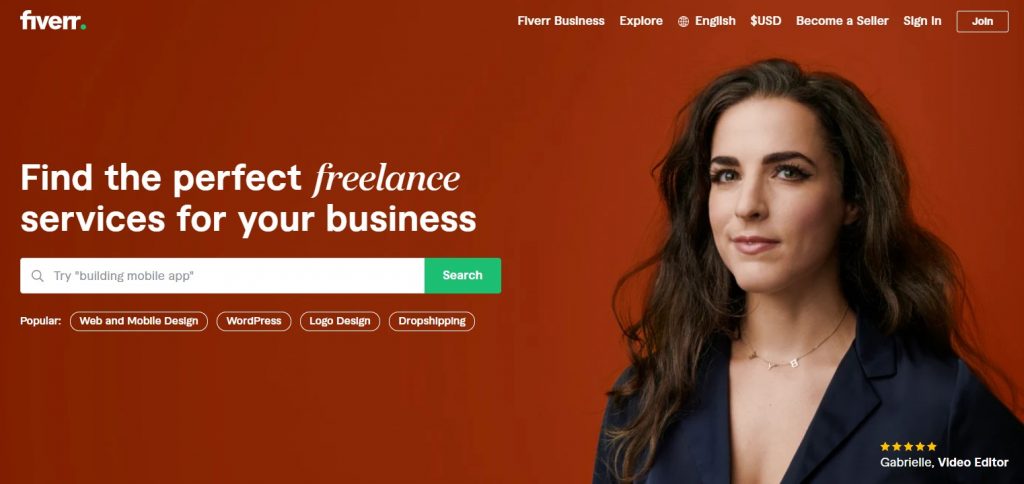 Fiverr is a popular website that pays you for creating transaction services or articles. You can find freelancers of all types such as graphic designing, video designing, logo designing, and 100+ tasks on Fiverr Marketplace.
Similarly, people can be paid to become online coaches or virtual friends.
This website claims to have over a million active users around the world. Fiverr Pro has 4500+ gigs on their site with prices going from $2 – $25.
The person looking for work is just required to sign up through an account, chat online and search tasks they need help in fulfilling daily or weekly basics such as -photography sales pitches, start-up websites articles about business profit analysis, etc.
You can create your profile as a motivational coach or virtual friend on Fiverr. You can post your profile as you wish and start making money. However, there are not many clients on Fiverr who seek virtual friends since it is mostly focused on professionals.
The only downside is you wouldn't get the clients often and not instantly here. So, it is better to keep looking for another platform.
FriendPC
FriendPC is another great platform for finding virtual friends. This platform allows you to post freely and build your profile as a virtual friend for anyone who needs help in completing their tasks.
Clients can book friends for a day or an hourly basis. Here, you can register as a virtual friend, gaming partner, life coach, or virtual girlfriend.
The charges may vary from $10 to $25 per day for virtual friends or gaming buddies. However, virtual girlfriends charge somewhere from $25 to $100 per day.
Premium.chat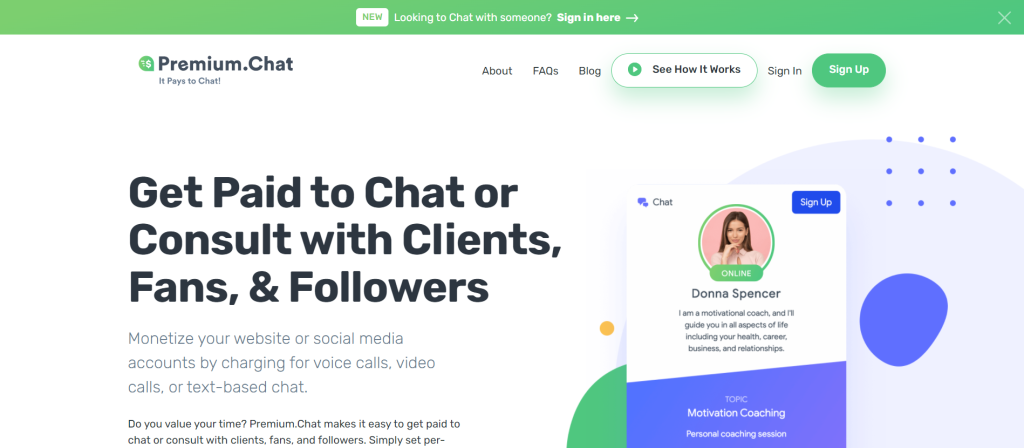 Premium.chat has been around for nine years and is a really popular site among social media marketers, entrepreneurs, programmers who require virtual assistance in various fields and expertise.
From goal setting to web design, digital marketing, and social media strategy, long-term plan students can create profiles on Premium.chat. They can search online tasks across a range of topics that they need help in completing.
It's different from other sites on this list because, in addition to chatting with lonely people, you'll also chat with people who pay for your advice.
You can choose to charge either per minute or session based. Although Premium.chat is not suitable for virtual friends because of the nature of this website, it's worth checking out if you're a web developer/Designer or content marketer looking to hire professionals online.
Best Ways to Get Paid to Chat
If you want to be professional and not just want to talk casually, you can make a good amount of money with customer chat systems, consultants, and other such services.
But remember it the amount you make depends on your daily traffic.
Amazon Chat Support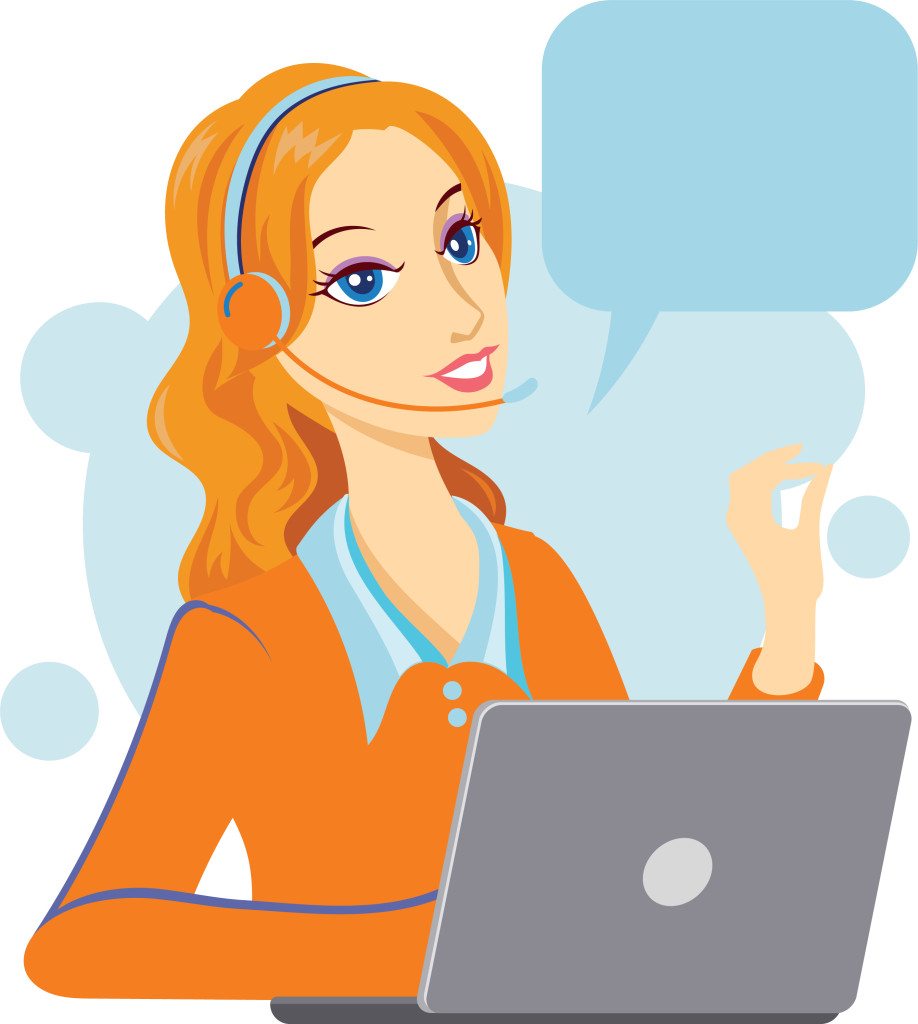 Amazon has a customer service associative role that provides assistance to the customers on orders, purchases, and any discrepancies. Amazon pays its customer support team a decent amount of stipend for assisting its customers.
Furthermore, all of these jobs can be done from home and there are options for doing it as either full or part-time work. They can also be seasonal to fit into your school, university or work schedule.
Amazon also offers amazing incentives and various goodies to its employee from time to time.
Apple Support
Similar to the Amazon system, Apple also offers a customer chat support system to the users.
Apple pays its customer support team pretty well too as Amazon does for their employees and others that do work online retailing based jobs. You can choose to work as a full-time employee or a part-time and will be paid on working hours.
Apple also gives work from home options as well which you can take advantage of if you want to explore Amazon Customer support.  Apple provides iMac and headsets to perform the tasks to its employees.
Asurion Tech Support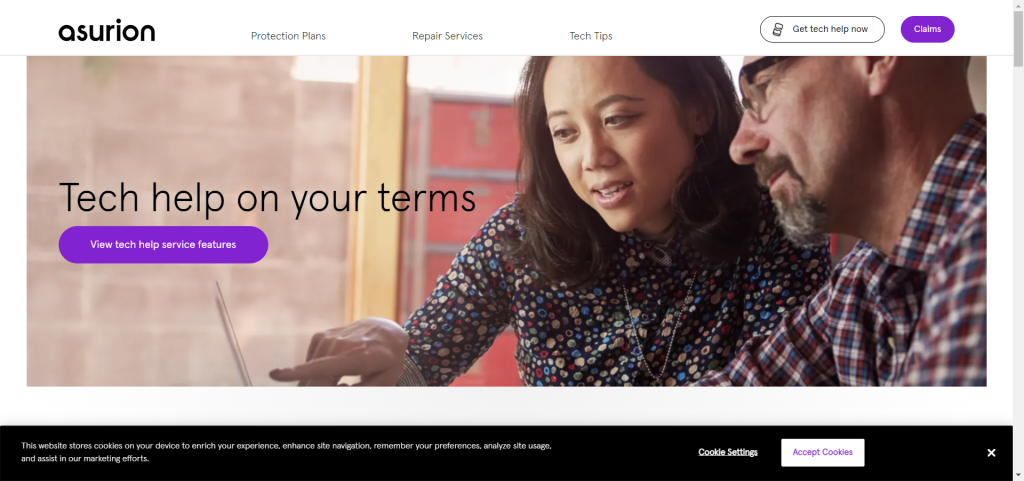 If you are someone who is into technology and want to take up a part-time job as tech support, you can try Asurion. Asurion Provides Part-Time Tech Support Jobs for Students.
The company defines a student as someone who is enrolled in an undergraduate, graduate, accredited university, or community college where degree completion is within 6 months of employment.
Asurion has over 19,000 employees from 49 countries. In fact, they have partnered up with Apple and offer exciting work from home admin issues.
The minimum age to work here is 16 years old; it is always a good opportunity for the teens to get paid to chat.
The Chat Shop
The Chat Shop provides real-time chat for companies who want to implement this service on their own websites. This platform specializes in conversational marketing and trains the employees for 100% human agents. The work is broadly divided between customer service, tech support, and sales. Besides the US it is also available in different parts of the world like Australia, Canada, and the UK.
The average salary is in the $10-$12 per hour in the US whereas it is £9.97 per hour in the UK. The benefits they offer include medical insurance, bonuses, and relocation packages, etc.
You need to meet various requirements to be recruited here:
Two computer monitors.
16 to 32 hours per week of commitment.
You must type 65 words per minute with 97% accuracy.
How much money can you make talking to lonely people?
If you are thinking of making this your full-time income option, this is not probably the best option.
The best you can earn here is $10-25 per hour after deductions for payroll taxes and other fees.
However, this number does greatly vary depending on the country you are in as well as your availability and skills.
RentAFriend offers an average pay of $50 per hour but the renters are hard to get there.
Most people make money offering coaching and consulting or get paid to talk to people to tackle depression.
You can't earn a big amount of money merely by sending text messages. Hence, you need to stay active on call or video chat for more income.
Can I Get Paid to listen to People's problems?
Yes, you can get paid to chat and listen to people's problems. Be it customer chat support or joining a consultation platform, you can get paid for any role you want.
The customer service jobs on this list all involve you solving their problems and listening to them.
Conclusion: How to Get Paid to Talk to Lonely People?
Even with so many companies offering these flexible jobs, it is advisable to have a proper plan and strategy before starting your job.
If you're interested in making money by chatting with lonely people, there are a few options for you. Most of the time, you can make good money simply by visiting websites and filling out surveys.
You can also make extra cash by selling products or providing in-person companionship to people who are willing to pay for it.
But before you go any further, I strongly recommend that you take a moment to learn about the different ways that people make money online. This will help ensure that you don't end up wasting your time on scams or scams that will never pay off!
Also read: