In this article, we have featured How to Get Started with Google Analytics In 2022? Get ready to meet your new best friend if you haven't installed Google Analytics on your site! Once you have Google Analytics set up and running, I'll walk you through the process of creating an account, adding the tracking code to your blog, and showing you some of the data you may expect to see.
In the business, Google Analytics is the most widely used tool for monitoring your blog's performance. More than 15,000,000 websites utilize it, making it the most popular analytic tool on the market.
In order to begin using Google Analytics, where do I begin?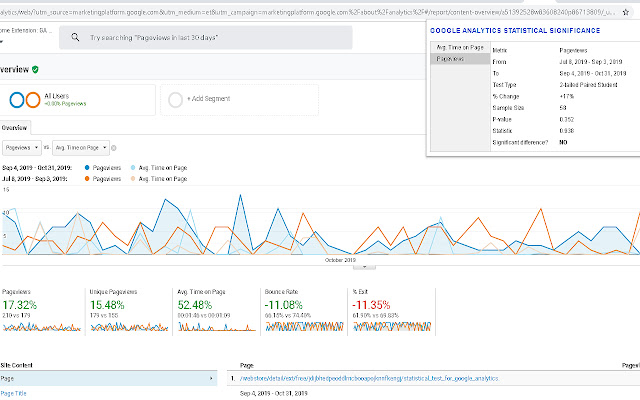 Visiting Google Analytics is the first step in the process. You may sign up for a new Google account or sign in with your existing one in the top right corner of the Google Analytics home page. With a Google account, you may log in and create your first Google Analytics account by using that information.
Follow these steps after you've signed in:
To create a new account, go to the Admin menu, then select +New Account. The Accounts Administration page is shown on the website.
Enter your website's URL, choose a category, and select a time zone in which you operate.
Get a tracking number by clicking the Get Tracking ID option.
Your Google Analytics tracking code may be found on the following page. Although there are a few alternatives if you want to utilize the tracking code across many domains, you can often leave everything as-is and simply scroll down to the tracking code. Getting started with Google Analytics is all that's covered in this tutorial.
What Is the Best Way to Set Up Google Analytics?
Plugins are the way to go. Install a Google Analytics plug-in and paste the code into it to track your website traffic. An excellent tool for WordPress administrators is Google Analyticator, which provides stats directly from the WordPress Admin panel. Alternatively, you may utilize the Google Analytics plugin, which only requires your tracking number to be entered (for example UA-12345678-1).

Make it simple by picking a theme. If you're using a WordPress theme that allows you to put the tracking code into the theme's settings, you may simply do so. They are typically quite straightforward to work with Genesis themes Creating a child theme for WordPress is possible.
Make it happen on your own. It's simple: Log into your WordPress dashboard and go to Appearance > Editor. After copying and pasting this code into your header.php file, save your page by pressing Ctrl+C.
Alternatively, you may paste the code directly into your browser's address bar by using Ctrl+V. Keep in mind that if you edit the header.php and then update your theme, the new header.php file will replace the old one.
This can be dangerous. Google Analytics code in the head> field will be deleted from your site after this update.
WordPress updates will remove any tracking code for Google Analytics that has been applied directly to the header.php file. If you're not confident dealing with your theme's files and code, I don't recommend using this technique.
It's difficult to tell if Google Analytics is actually working.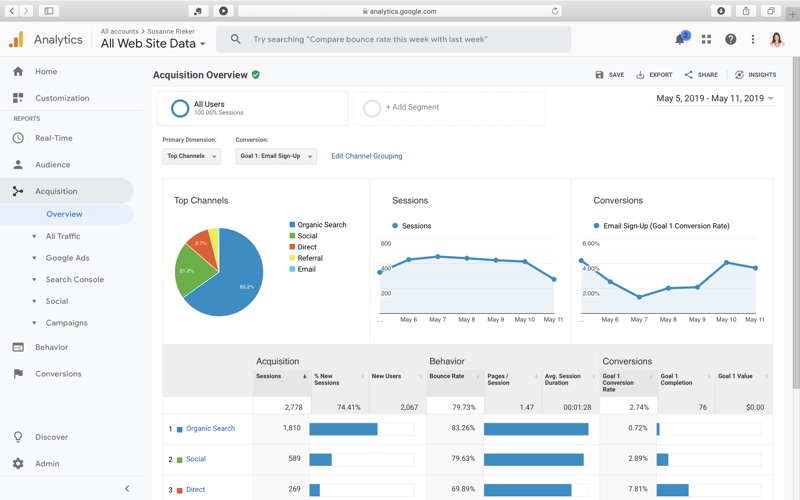 It will take some time for the first figures to appear after installing the code, but you can instantly verify that the tracking code is working by using the Google Analytics real-time tool (on your Google Analytics dashboard).
Your personal movements on the site should be visible in the real-time tool, which indicates that it is functioning properly.
In general, the real-time tool can show you the number of active visitors now on your site, you can see from what sites they came to your site, what keywords got them there, where the visitor is situated in the globe and what articles they are currently looking at.
This is a great method to observe how many people visit your blog right after you publish a new article, or to see how many people visit your blog after you share a post on a social networking site. Use caution when using the real-time tool.
What Are Google Analytics's Other Features?
There are a number of other features available in Google Analytics that may be of interest to those just getting started with the program.
The demographics of your visitors may be found on the Audience home page. Their system languages and location in the world can be found here. In a country where most of your readers are Indians, why bother writing about American social issues?
Whether or whether your site visitors are using a PC or a mobile device is another essential piece of information to have about your visitors. Visit Audience > Mobile > Overview and you'll be able to see this information.
The most popular material on your site may be seen in Google Analytics' Content section. Go to Content > Site Content to learn more about your site's most popular articles, unique visitors, and most popular departure pages by digging a little deeper.
Create objectives in the Conversions area and Google Analytics will tell you whether they've been met. In the beginning, you may not need it, but as your blog and your business expand, this area may be really useful.
There is a lot to learn about Google Analytics, and this article is here to help you get started. As a beginner's guide to Google Analytics, this article provides enough information to get you up and running.