Want to know how good the Mindvalley Be Extraordinary course is? Here's my in-depth Mindvalley Be Extraordinary Review, which will clear all your doubts.
You want to be extraordinary but don't know how to get there. You've been told for years that you can do anything, but you haven't taken the time to figure out what that means for you.
If you feel stuck and unfulfilled, I've got the perfect thing for you. Introducing Mindvalley Be Extraordinary, an online course designed to help you unleash your potential and become extraordinary.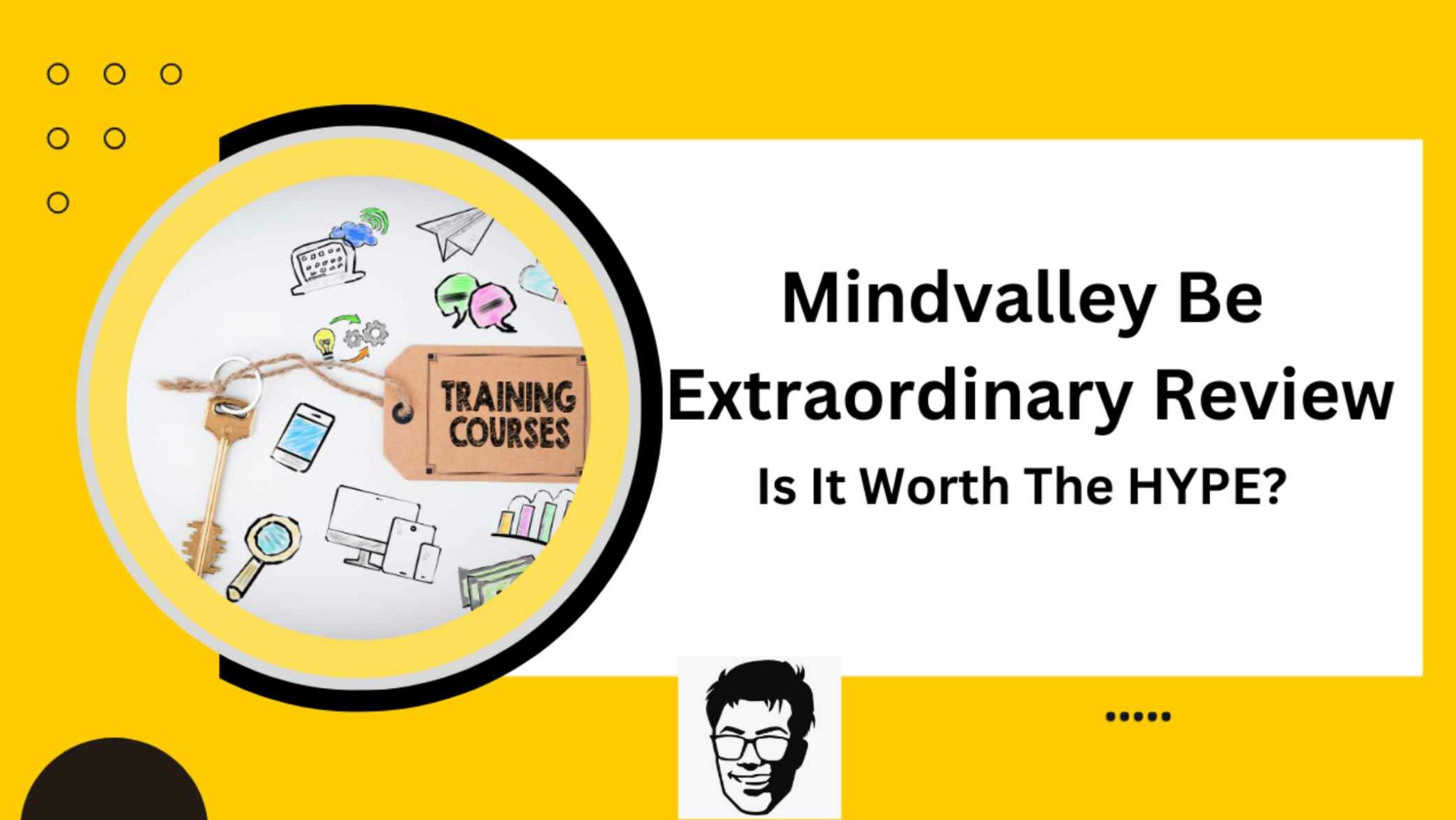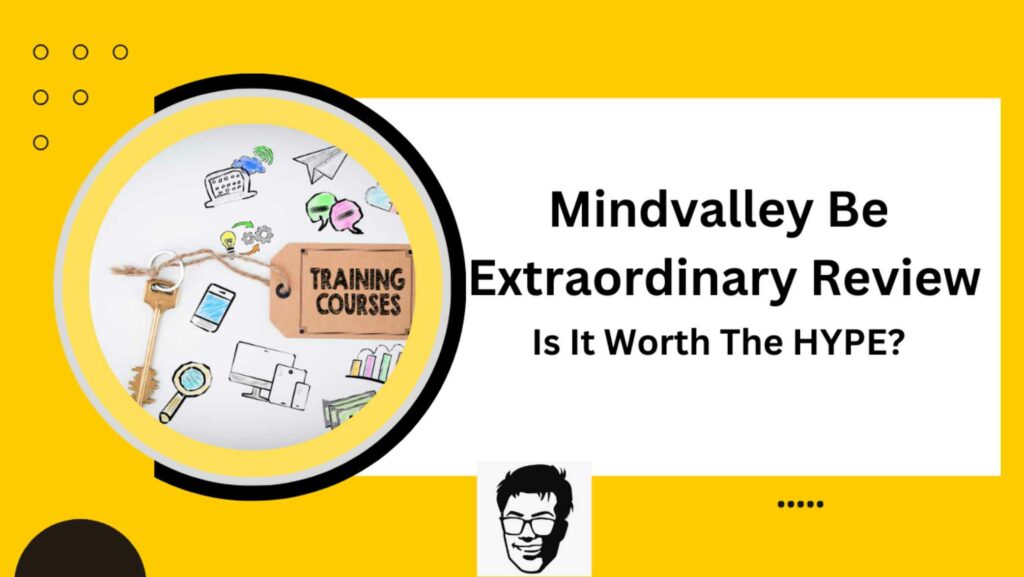 Are you looking for a detailed and resourceful review of the Mindvalley Be Extraordinary course by Vishen Lakhiani? You have landed at the right place.
I will discuss everything in my Be Extraordinary Course Review in this article. I have covered everything from the course's curriculum to how it is laid out and its pros and cons.
To know more about Mindvalley, check this detailed Mindvalley Review.
Be Extraordinary Overview: About The Trainer Of The Course
Vishen Lakhiani marks himself as one of the most prominent trainers regarding personal growth in this modern world. Vishen was a computer engineer and a very successful entrepreneur.
Now, he has become the founder and CEO of Mindvalley, a company working with a staff of around 200 people, which aims to allow you to live a healthy, stress-free, and successful life.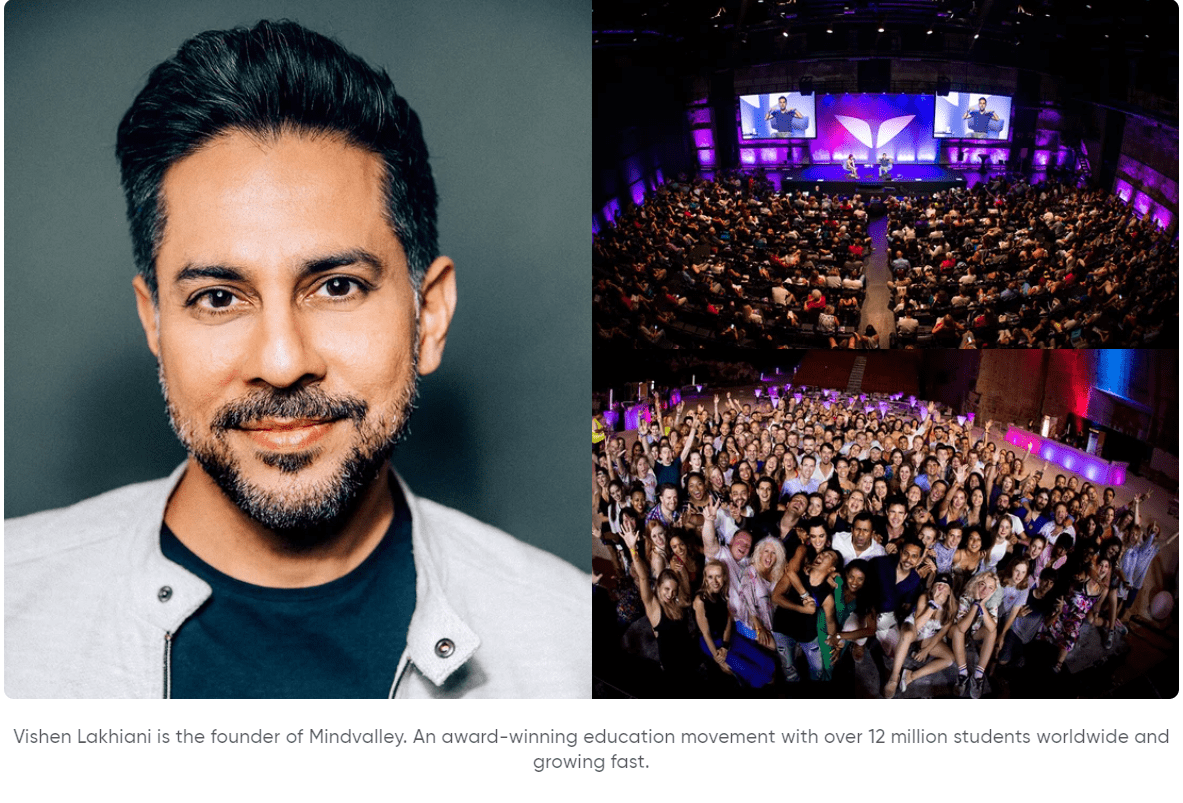 Mindvalley is a digital platform that gives you lessons from some of the world's best trainers so that you can unlock the true potential of your brain and health.
Apart from being the founder of Mindvalley, he also joins the Transformational Leadership Council as a member and holds a position at XPRIZE Foundation's Innovation Board.
Vishen has a clear mission in his mind. He wants to change and improve the global education system, which focuses on marks more than anything.
He has already made plans and frameworks for the education system he wants to implement.
Vishen Lakhiani has won many awards for his contribution to the field of education. He has taught many people worldwide until now, and the number is still rising.
With Mindvalley, he has given over 15 years of changing and helping people through his experience and various techniques.
Vishen's dedication and hard work in creating Mindvalley resulted in making Mindvalley one of the Fortune 500 companies in the world.
Government organizations, reputed colleges, and private companies contact Mindvalley to train their employees and students. Vishen gives multiple speeches and lectures all around the globe daily.

Be Extraordinary Quest is its signature course of Vishen. Be Extraordinary reflects his hard work, field experience, and knowledge. With this course, Vishen has helped thousands of people have a life they didn't even imagine.
Apart from these, Vishen has also written a New York Times Bestseller, 'The Code of Extraordinary Mind.'
Now that I know about the trainer of this course let us look at a brief overview in Be Extraordinary Review.
Be Extraordinary Review 2023: Is Mindvalley Really Worth It?
You are a student, and you feel you can improve yourself in learning and understanding things. Do you think you are not at your full potential?
You are giving it your best but can't achieve what you want. Despite various efforts, do you think there is something more you can achieve in the personal growth department?
Thinking you are better than what others consider you to be? If the answer to these questions is a yes, you should check out this Be Extraordinary Quest. This course will take you to a whole different level of self-mastery.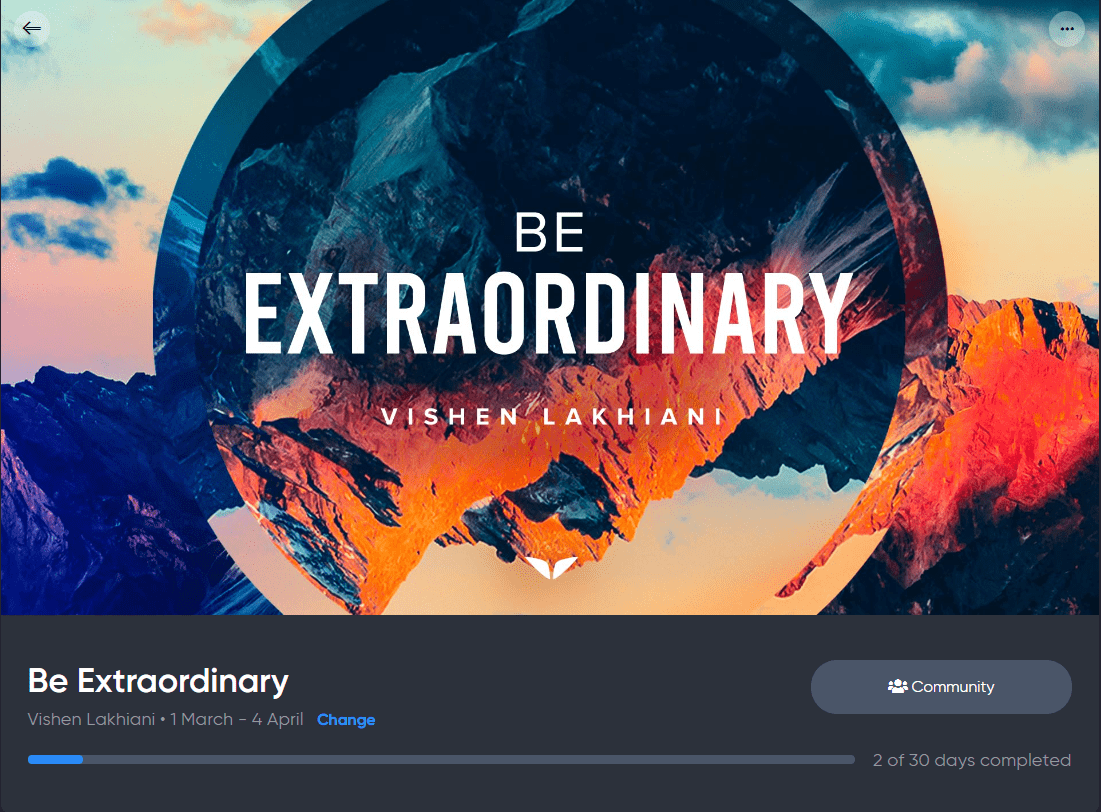 Numerous students and professionals spend their lives without knowing their full potential and what they could have achieved if they knew their full potential.
Too many personal growth students spend their entire lives never genuinely crossing the gap between where they are and where they want to be.
In these cases, people generally start to feel dejected and easily get influenced by the thoughts of others.
However, the Be Extraordinary Quest is there to elevate you from such feelings and give you a complete understanding of your true potential.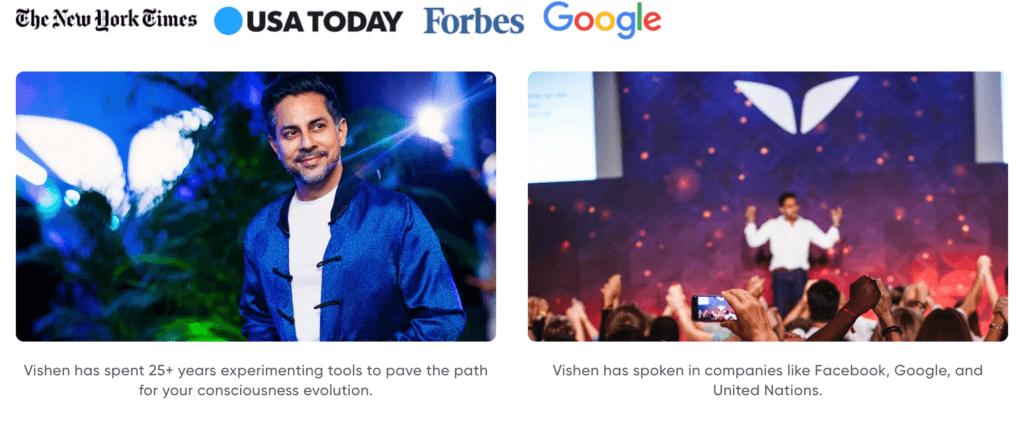 This quest will help you determine what you are currently and what you can be. Then, it will give all the necessary pathways and tools to become more.
The whole course is divided into multiple levels. I'll explain the course parts one by one:
Level 1
This is the part to which most people can relate. This level consists of the influence of society, friends, culture, etc. over you.
Level 2
Level 2 is known as the 'Considerations Create Reality' stage. This is the place where self-awareness dwells.
Here, you begin investigating better approaches for appearing on the planet.
It's where you find thoughts like contemplation, speed learning, personal change, and wellness hacking. It's the point at which you begin rising past what many people are doing and getting remarkable.
Level 3
Level 3 is the essential objective of the Be Extraordinary system. At this level, you've addressed numerous thoughts of the customary world you've ventured into as a 'Worker To A Higher Calling.' 
This is where you'll discover new capacities that begin to rise in you, including a sentiment of connectedness with the entirety of humankind and presence. A feeling of being taken advantage of by your instinct and internal shrewdness.
A sense of quickened creation power, where your considerations become a reality at lightning speed. Also, even a sentiment of association with a Higher Power, as though the Universe itself is pulling for you.
Level 4
This is a degree of uncommon enchanted Oneness with all that is. Most of the Be Extraordinary structure centers around Stages 2 and 3, where the most substantial advantages are anticipated.
Nonetheless, through this new and refreshed form of the structure, you'll figure out how to begin getting to this slippery level just because of what is known as the 'Combining Technique.'
Now that we have a brief idea about the course, let us get into the details of the curriculum.
Wondering if Masterclass offers any discounts or discounts coupon codes for any of their courses? Then check out this article and find out if there are any latest Masterclass coupon codes or discount codes.
Mindvalley Be Extraordinary Curriculum: 
The Be Extraordinary Quest guides you through a simple-to-follow 30-day educational program.
Every one of these days centers around an exciting part of ascending through the 4 phases of human cognizance – permitting you to develop yourself at a consistent, charming pace.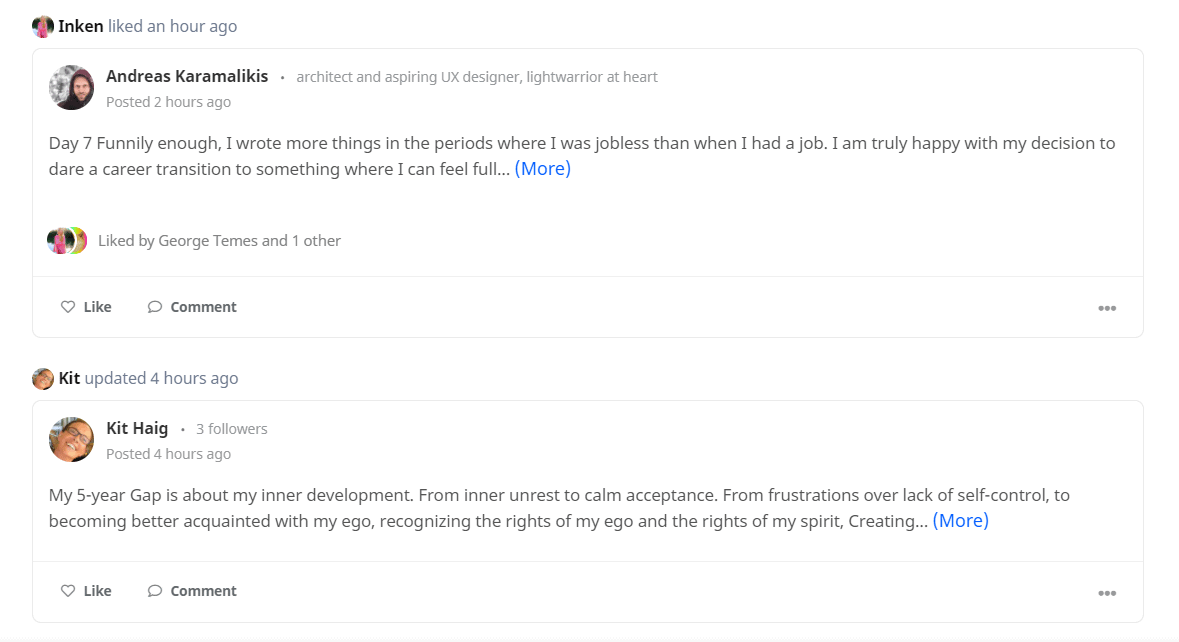 Through the Quest, you'll investigate your frameworks of living and models of the real world. You'll see your examples and convictions in an entirely different light.
Moreover, you'll increase 18 enabling devices to immediately update your inward programming, permitting you to change how you think, perform, and appear on the planet forever.
When you arrive at the end, you'll have all the instruments and bits of knowledge you have to begin living from a more elevated level of cognizance.
Lastly, experience the entire degree of your self-awareness.
Mindvalley Be Extraordinary Learnings: What Will You Learn?
There are so many things you can learn. Let's have a look at each of them I have mentioned below.
1. More important Self-Love:
By finding and grasping your actual calling, you'll increase a newly discovered love and regard for the remarkable and boundless being you are. Your decisions, propensities, and feelings will improve as this equivalent feeling of self-esteem drives them. 
2. More noteworthy Confidence:
You'll build up a feeling of clarity of direction and association with the Universe itself – which thus fills you with certainty to accomplish and develop in uncommon manners. The idea of disappointment will no longer keep you down. 
3. Opportunity From Overwhelm:
You'll figure out how to channel your complete nearness and center into the current second, making you more gainful and quiet – even in the most testing circumstances.
4. Lucidity Of Purpose:
You'll increase a clear vision of your great reason and how to structure a rousing life that is in ideal arrangement with it. Contemplations like "Is this the correct way for me?" will never again be an issue. 
5. Quickened Goal Achievement: 
Regardless of whether it's a chance you need to find on the planet, a difficulty you need to explain, or even an ailment you need to recuperate from – you'll discover how to transform your contemplations into reality at a quickened pace.
6. More profound Compassion: 
You'll figure out how to not separate anymore or judge individuals depending on religion, culture, or race. To you, each paying little mind to conviction or foundation will be a piece of a similar aggregate cognizance. 
7. Genuine Forgiveness:
You'll find how to transcend unimportant contrasts and misconceptions and practice valid, true pardoning for yourself and others. Your connections will significantly improve accordingly. 
8. Intensified Intuition:
You'll figure out how to sharpen your suspicions so you're continually directing yourself toward the most ideal decisions and choices. Vulnerability and self-uncertainty will become ancient remnants of the past for you.
Quick Links:
FAQs:
What makes Be Extraordinary a course to look out for?
Be Extraordinary is made by Vishen, a mastermind when it comes to training people to unlock their potentials and the founder of Mindvalley. His lists of achievements are long enough to answer this question.
What if I do not like to Be Extraordinary course?
Well, you are entirely free to leave the course if you do not like it. The course has a money-back guarantee of 10 Days if you want to revert your decision to take this course.
Do I need Mindvalley's Be Extraordinary course?
Taking Be Extraordinary course is a subjective thing and a personal choice. However, you should take Vishen's demo class first to understand the course's meaning and importance. This will help you determine better.
Final Thoughts: Mindvalley Be Extraordinary Review 2023
Is this course for you?
You will surely get good value for money with the Mindvalley Extraordinary Course.
Why?
Mindvalley Be Extraordinary is an extraordinary, leading-edge curriculum that helps you achieve anything by boosting your potential to the next level and becoming more exceptional.
The courses at Mindvalley provide you with knowledge related to mental health and growth, as well as many other topics.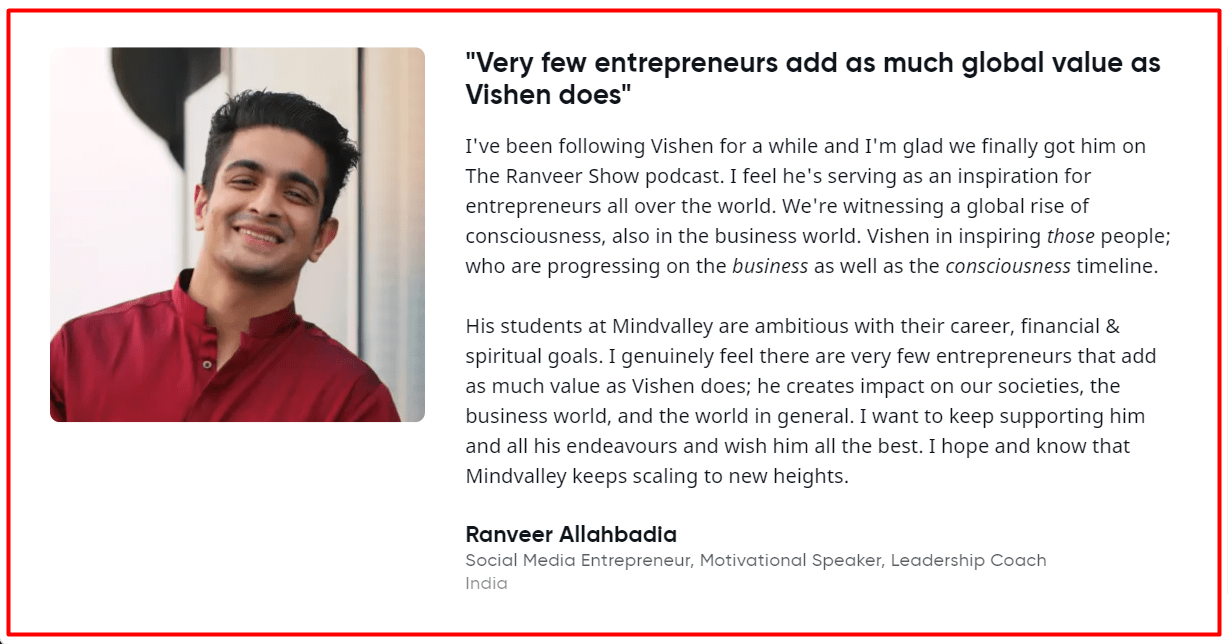 If this sounds like something you're interested in exploring further, check out our website today or contact us for more information on how we can help make your dreams come true!
Vishen's large center is stripping back the restricting contemplations society has set on many of us and afterward placed in the work to methodically alter your perspective and disposition.
It's not simple.
Expressly, I accept this course can be helpful for you if: 
You tend to self-harm or shut down and must control these foolish propensities.

You are profoundly delicate to the analysis and assessments of others.