Looking for an unbiased Mindvalley Masterclass Review? I've got you covered. In this review, I will discuss whether the Mindvalley Masterclass is worth it and whether you should try it.
You want to live your best life but are unsure where to begin.
There are so many self-help books on the market that it can be difficult to determine which ones will help you and which are just another scam.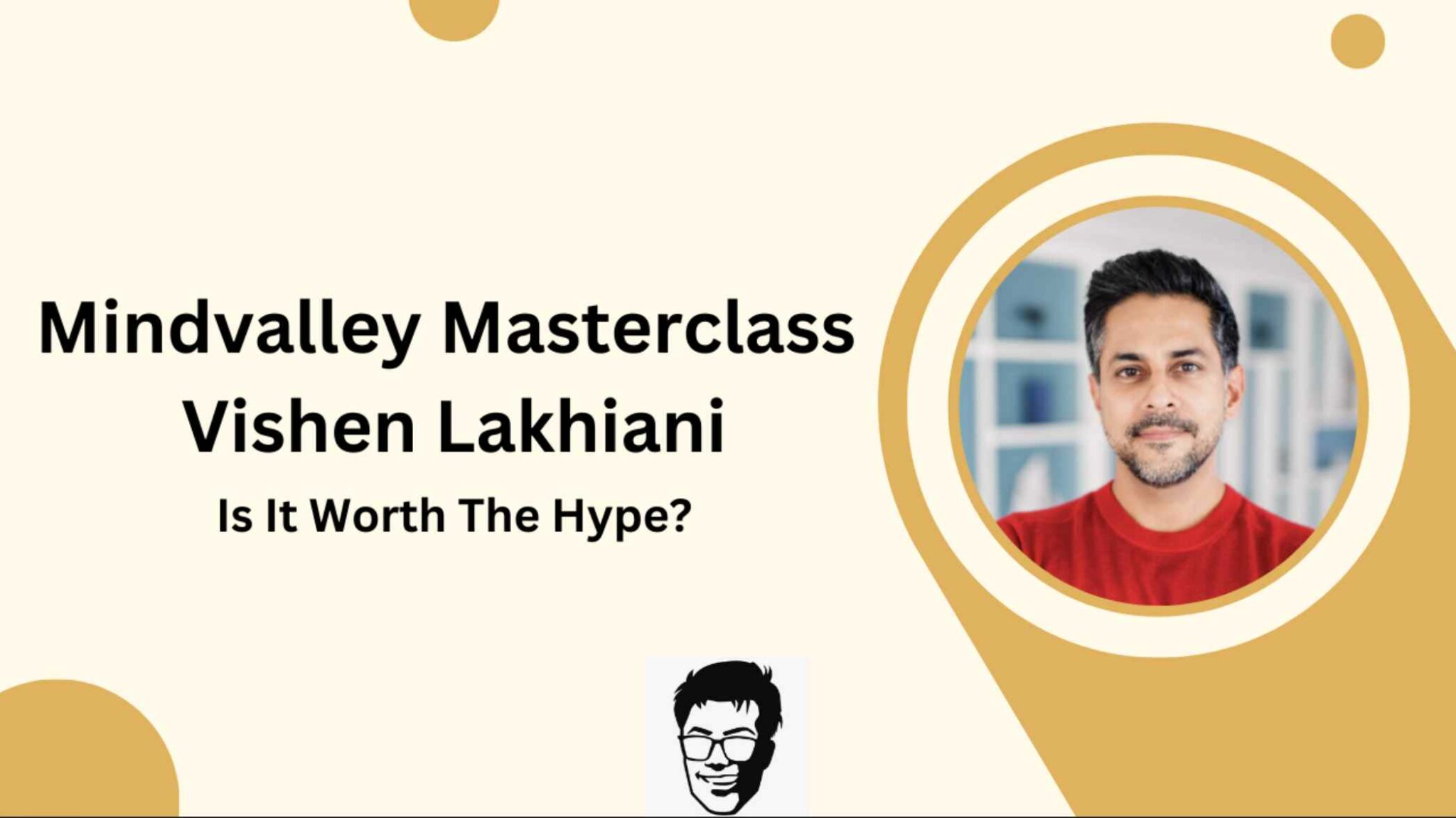 Mindvalley takes a different approach than most of its competitors in this industry. They have an incredible team of teachers and experts who provide their members with high-quality masterclasses.
These videos will teach you how to improve your health, relationships, finances, and other areas. These classes are taught by people such as Vishen Lakhiani!
If you're looking for new skills or inspiration, I recommend checking them out!
I provide a detailed review of Vishen Lakhiani's Mindvalley Masterclass in this article. I have covered in this section,
What is Mindvalley?
The Mindvalley model
Mindvalley pricing plans
Is Mindvalley any good?
And much more…
Let's begin the detailed review of the Mindvalley Masterclass by Vishen Lakhiani:
Mindvalley Masterclass Vishen Lakhiani 2023: Is It Worth Your Try??
Hack your past with forgiveness. Hack your present with mindfulness. And hack your future with 'I AM ENOUGH.'- Vishen Lakhiani.
In-Depth Mindvalley Masterclass Review:
When you enroll in a Mindvalley Masterclass, your name and email must be provided to secure access. You get access to many materials and classes once you enroll for the Masterclass, which can be found on the Mindvalley dashboard.
These are ideal for beginners who wish to begin their journey of personal growth.

For example, once you've registered for the Masterclass – The Genius Formula, a preparation guide will be available in the Dashboard's "My Library" section.
When you click on this guide, go to the 'Contents' tab and read through each chapter to learn about the teacher and gain insights that will help you understand the material provided better.
It will also include the workbook for the Masterclass in Chapter 1. You will also receive an email with instructions on how to proceed after registering for the free Mindvalley Masterclass.
Do you want to develop new skills and start learning from industry experts? Then you must check out this article on Masterclass Free Trial and start learning for FREE.
---
What is Mindvalley?
MindValley is a company in education that provides online courses, software, programs, and services to transform people into a better version of themselves, which can help them improve their lifes.
The MindValley was launched in 2002 by Vishen Lakhiani, a Malaysian–Estonian entrepreneur. Since the time of its launch, there are about 3 million students from different age groups across the world.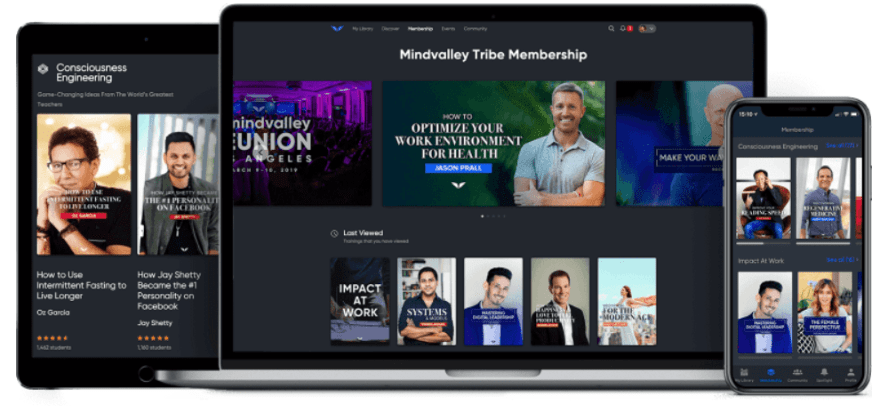 Many prestigious universities worldwide and some of the world's top transformational leaders have collaborated with Mindvalley to create some fantastic courses.
They want to help people live happier and healthier lives by changing their thinking. This distinguishes them from their competitors.
Mindvalley's courses assist individuals in developing their minds rather than visible, tangible things. Every problem related to money, health, lifestyle, or relationships begins in your mind.
Mindvalley Masterclass Refund Policy:
Honestly, the courses offered by Mindvalley are expensive. Also, if you want a completion certificate, it can add to the costs. Some courses are priced as high as $900.
If you have purchased a course and your fee is not helping you justify the cost of that course and is not worth it, you may request a refund. Refunds will now vary depending on the type, of course, you have chosen.
Many courses in Mindvalley offer a 7-day trial period during which you can experience the course and determine whether it is right for you. If you do not like the course, you can cancel it within the first seven days, and you will not be charged.
Mindvalley runs quests in addition to all the traditional courses you can take. These special courses are scheduled on specific dates and can be taken concurrently with the rest of the students.
If you start the quest, you can request a refund within ten days. The paid courses have a 30-day refund policy.
Some students choose to join Mindvalley on an annual basis. In this case, the refund request must be submitted within 10 days of the initial purchase.
Mindvalley Application
MindValley has an app called MindValley: Education Evolved that you can download. This app provides a variety of courses that can be completed in 20 minutes or less.
The app has a 4.6+ star rating and 100,000 or more downloads on Google Play. According to the Play Store, the app is a daily coach for goals, mindfulness, gratitude, productivity, and motivation.
Quick Links:
FAQs:
🤔Are Mindvalley courses worth it?
Mindvalley is the best educational platform focused on personal development. The quality of the courses is excellent as they are all taught by experts. The price for the All-Access Pass is $ 499. Mindvalley is worth it because the skills you learn there will help improve all areas of your life.
👉Do you have to pay for Mindvalley?
Mindvalley Products comes with paid Subscription: a subscription fee-based program, which gives access to all content. But, you may have access to a free trial period of the subscription program through certain promotional offers.
👉How you can cancel Mindvalley subscription?
To cancel a subscription, go to the Billing Section of your Mindvalley Account. Click on Cancel Subscription under Status
👉Are Mindvalley courses free?
Join the latest Masterclass and go deep into a powerful transformational idea with veteran Mindvalley teachers. All Classes of Mindvalley are free to attend and air for a limited time.
👉Is the Mindvalley app free?
You'll get FREE training when you download the Mindvalley app and begin your journey into an extraordinary life. Become the best that you can be and achieve all of your goals, backed by an amazing community of support and programs created by world-class writers.
👉What is Mindvalley all access?
Mindvalley Quest All Access gives you access to unlimited Quest (or courses) ever made by Mindvalley, plus first access to all new upcoming quests that Mindvalley creates.
👉How to download courses from Mindvalley?
To Download Meditation Audios on Mindvalley App: Login to your Mindvalley Account. Open the Program. Open the lesson. Find the Meditation Audio version in the lesson. Unfortunately, the videos are not downloadable. You will see a cloud icon in the top-right corner, click on it to download the audio to your app.
👉Is Mindvalley Real?
Yes Mindvalley is a real company run by Vishen Lakhiani. Mindvalley is worth it because the skills you learn there will improve all aspects of your life.
👉How much does Mindvalley a fest worth??
Adults which are above 18, first need to secure a Mindvalley Global Campus Membership for $995/year, which will then allow access to purchase an A-Fest ticket. A-Fest is a tiered ticket event with tickets starting at $3,295.
Final Verdict: Mindvalley Masterclass Vishen Lakhiani 2023
Thus, in the end, I recommend Mindvalley's masterclasses from their experienced teachers.
Give your mind some openness and give your life new meaning with these masterclasses. Learn more about the kind of free masterclasses from Mindvalley by clicking here.
I hope this post suits your purpose well. Feel free to share this post on trending social media platforms such as Facebook, Twitter, and LinkedIn.